It's probably safe to say that most of us won't be sorry to wave buh-bye to the year 2020, and that we have high hopes of 2021 being SO much better. (I myself plan to stay up til midnight New Year's Eve just to make sure the old year does in fact leave!) As 2020 comes to a close, I thought I would post a quick look back at the tablescapes I shared on the blog throughout the year.
In January, I hosted two long-time friends for a ladies' luncheon. I had hoped to host more luncheons throughout the year, but that plan was soon scuttled as COVID-19 settled in beginning in March.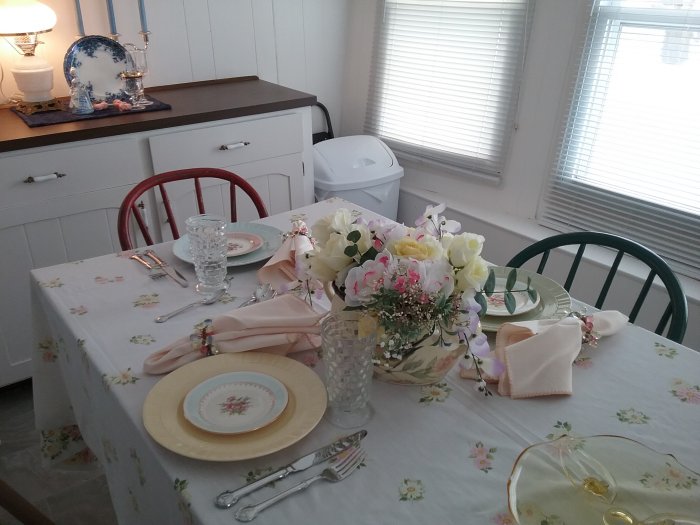 My Valentine's Day plans also evolved, such that I didn't fix a meal to enjoy my table-for-two, but Greg and I enjoyed ourselves anyway.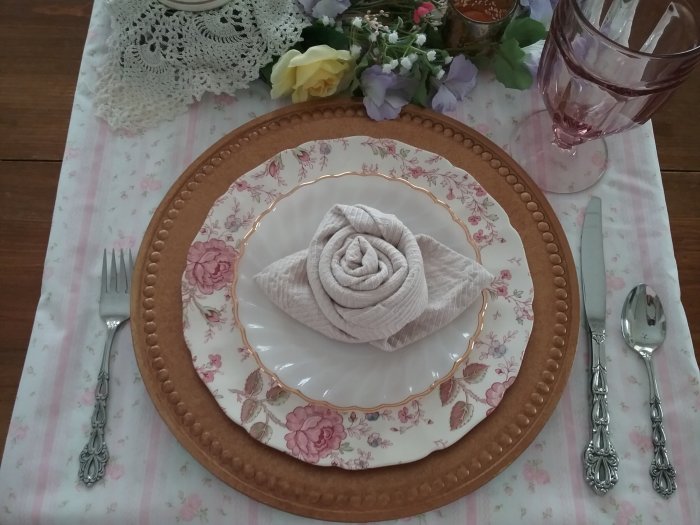 I don't really celebrate St. Patrick's Day, but I had collected the most perfect set of Limoges and couldn't resist putting together a "Wild Irish Rose" table for that occasion. (No corned beef and cabbage though… yuck!)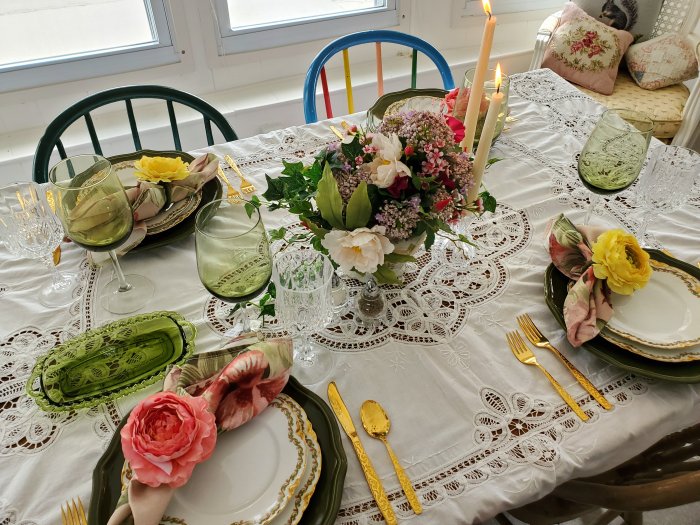 Blue and yellow – colors I associate with the French country look and in particular, with the city of Provence – continue to be favorite tablescaping colors. I set my second Provence-inspired table featuring an unlikely hero: "La Cigale," the cicada! (Anyone else set a table honoring a creepy-looking insect? No? Just me? Okay…)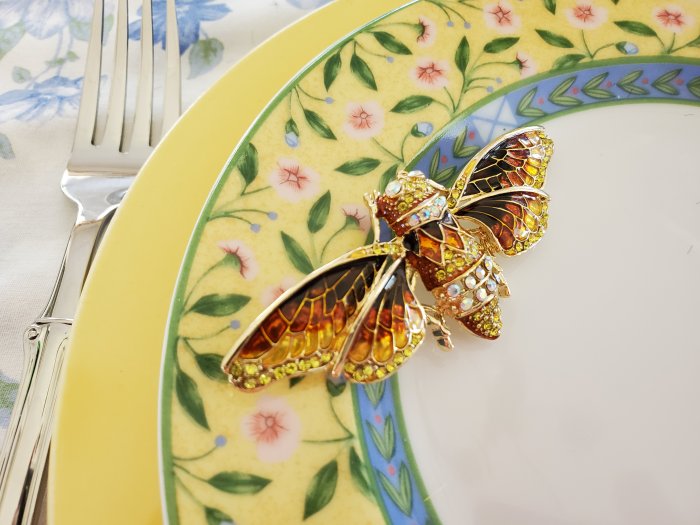 Over the summer I acquired the most beautiful set of chargers, which I deemed fit for a princess. I shared my fairytale table in early September.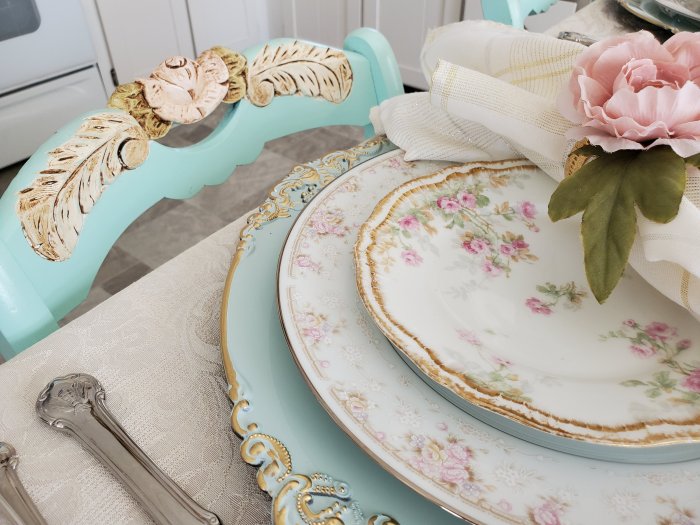 I couldn't decide on a look for Thanksgiving, so I shared a few ideas. The first was a table set in jewel tones. I loved the centerpiece on this one!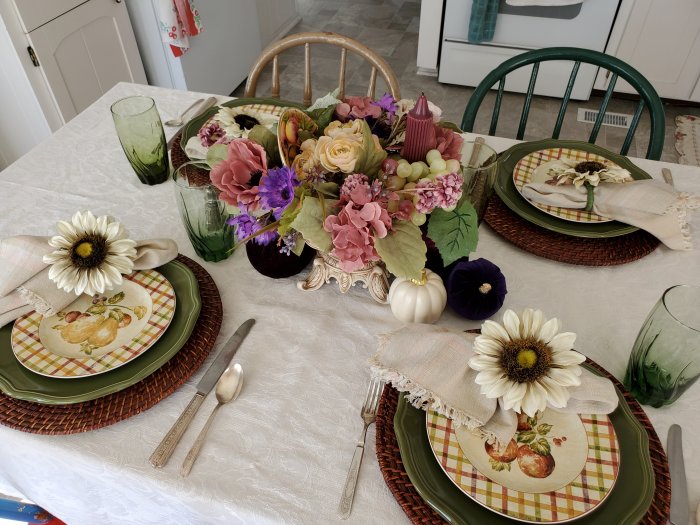 My second Thanksgiving table was more a celebration of the bold Autumn colors.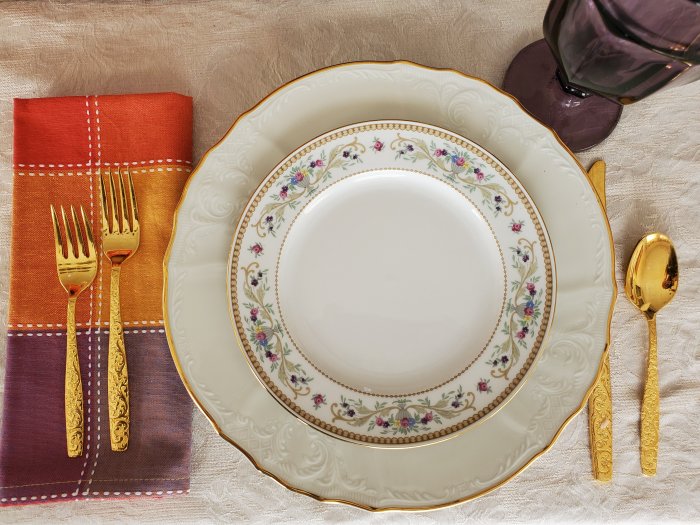 And third, the table I actually used when I hosted my daughter and her beau for Thanksgiving lunch, featuring my handed-down Currier & Ives dinnerware.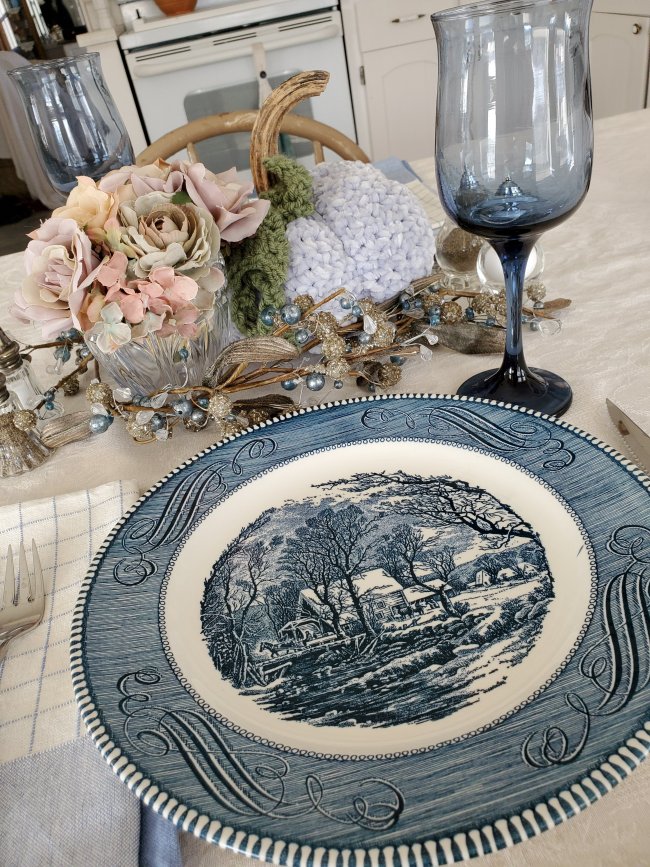 In and amongst the Thanksgiving table ideas, I shared a simple setting for one to mark the 100th Anniversary of the 19th Amendment to the U.S. Constitution, granting women the right to vote.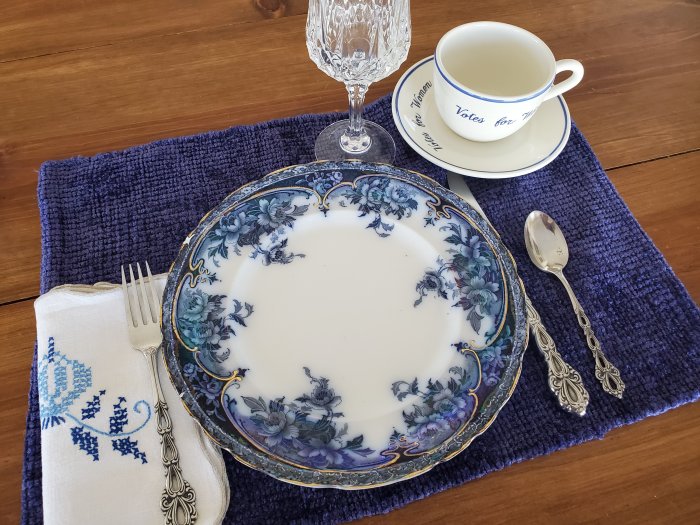 I hosted another friend for dinner around Christmas time, where we enjoyed a new-to-me treat: Hasselback potatoes! I used my Debbie Mumm "Woodland Santa" plates for this simple but festive table!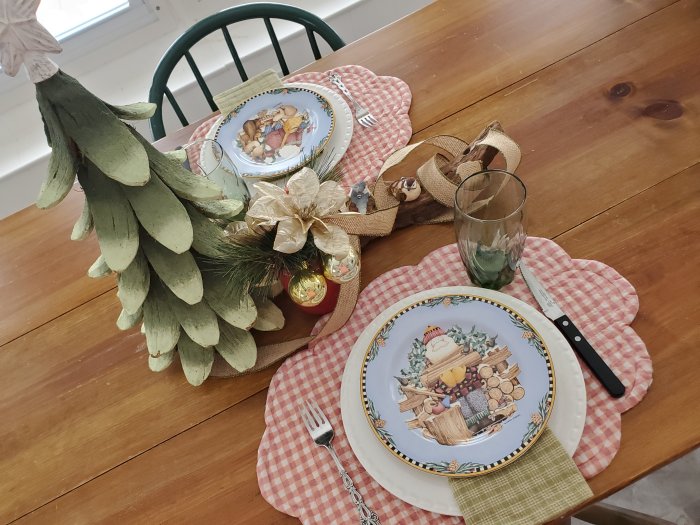 And for Christmas, I shared a table set with my most beautiful pattern of all, Old Country Roses. This table featured a special napkin fold, for which I provided a tutorial elsewhere on the blog. (You can also check out my free PDF file, "5 Fun Easy Napkin Folds" for the Christmas Tree and other simple folds!)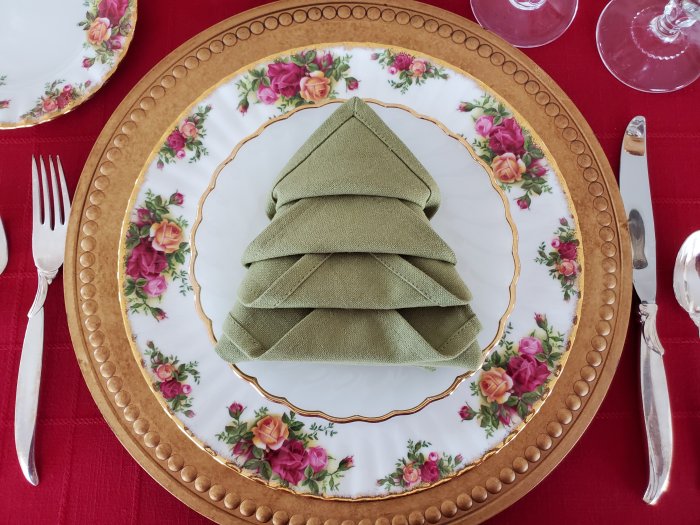 For more tablescaping inspiration, I hope you'll consider joining my Facebook group, Thrifty Tablescapers. We've enjoyed a full year of inspiration overload – the group is filled with budget-friendly ideas for setting fun, beautiful, and inviting tables on a budget. Come "play with the dishes" with us in the new year!
Here's to more tablescaping fun in 2021!