My Thanksgiving celebration – like everyone else's, undoubtedly – looked a little different this year but was still fun and memorable. My daughter, her boyfriend, and my own special guy came to lunch on the Sunday following the holiday. I served apricot glazed pork loin, garlic mashed potatoes, and green bean casserole, and Stephanie brought a pumpkin pie for dessert. After lunch we spent a little time just visiting… very simple, but a very special day, since "guests for luncheon" have been few and far between this year!
Here's the table I set for the four of us —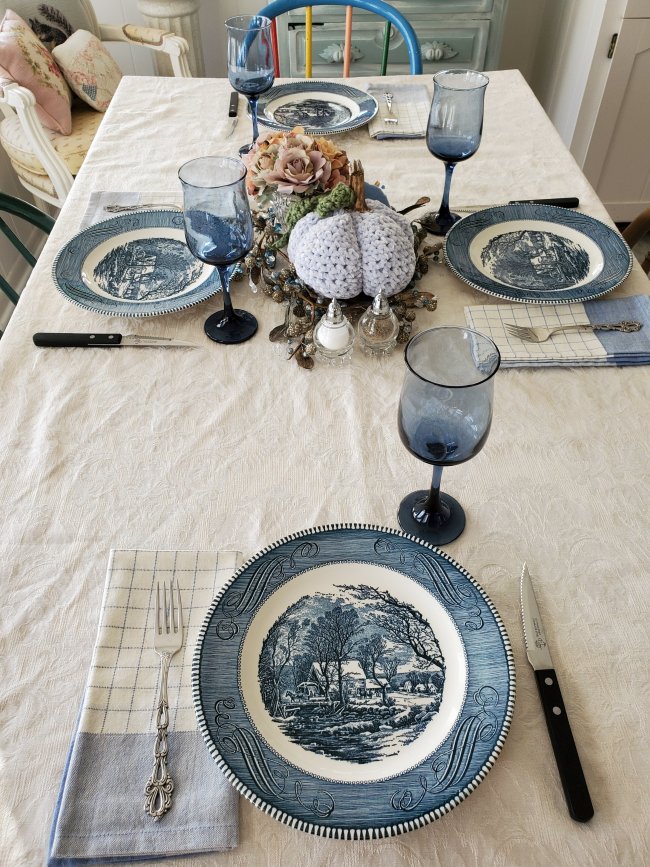 Dinnerware is my handed down Currier & Ives by Royal China. This set really says "Thanksgiving" to me because it is the set we used for holidays and Sunday dinners at my grandmother Verdie's house the entire time I was growing up. I remember so fondly gathering around her table, so this china to me IS Thanksgiving.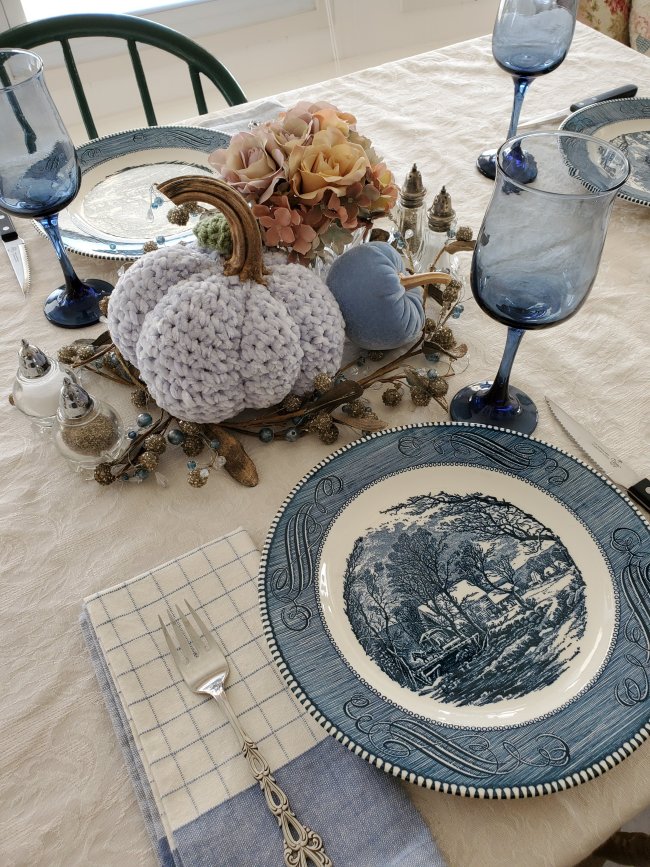 There are many, many pieces to the Currier & Ives set, and each one has a different CI image on it. I kept it simple for this meal and just used the dinner plate featuring "The Old Grist Mill" plus one oval serving platter featuring "The Old Inn – Winter." Flatware is my handed down Oneida Chandelier, which was given to me after my great-aunt passed away around 1990. It's also a set we used as I was growing up, for holidays not spent at Grandma Verdie's house were spent a few blocks away at her sister's, my beloved "Auntie Hazel." The napkins, blue stemware, ivory damask tablecloth, and beaded garland were Goodwill/consignment store finds.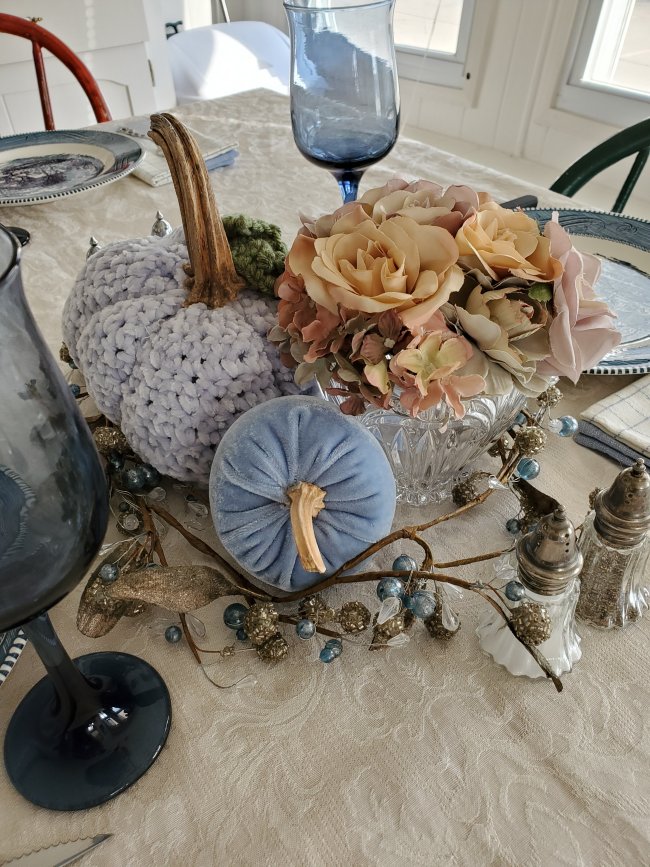 The centerpiece is a mixture of soft blue pumpkins – a tiny velvet one made by me and a beautiful crocheted one made by Stephanie and gifted to me. The crystal spooner holding the silk flowers belonged to Stephanie's paternal grandmother Betty, my former mother-in-law.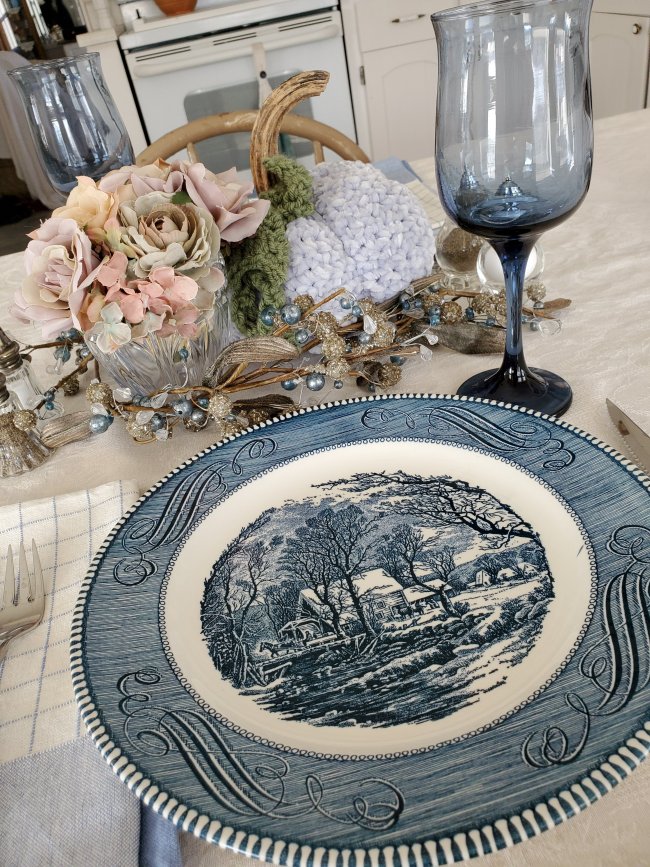 Our soft-hued table wasn't the usual Thanksgiving color scheme, perhaps, but it showcased the Currier & Ives perfectly and the fellowship of these special people meant the world to me.
I hope you enjoyed your Thanksgiving holiday in spite of the pandemic!
Here's an image to Pin if you'd like to save this tablescape for future ideas.