It's election day here in the U.S. and today I'll go out and do what women have had the right to do for only 100 years: I'll vote! I hope and trust you will do the same!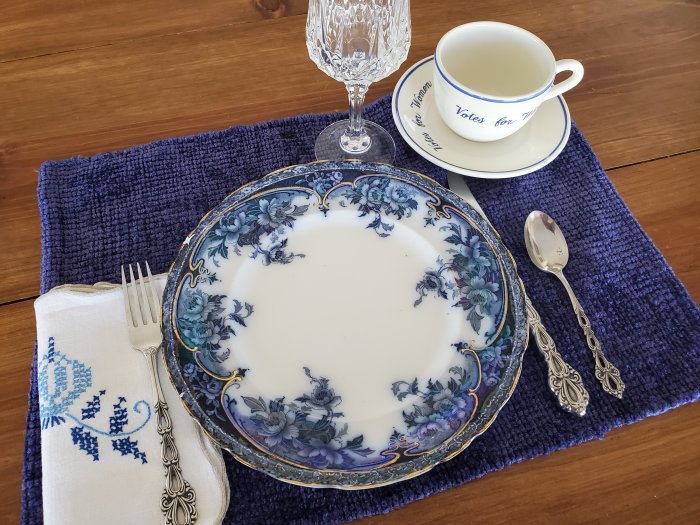 My first Election Day place setting consists of a gorgeous Wedgwood & Co. "flow blue" dinner plate in the "Roma" pattern – this plate is older than my right to vote! It was a Goodwill find, only 99 cents due to the chip in the rim.
The flatware is my handed-down Oneida "Chandelier," and the cross-stitched napkin is one of a set done by my great-grandmother.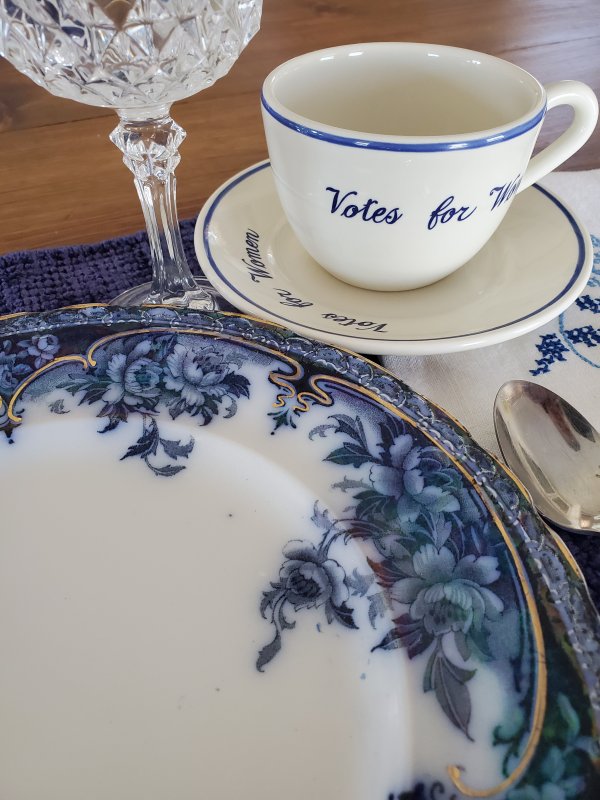 The coffee cup and saucer are replicas of the dinnerware used by Mrs. Alva Vanderbilt Belmont during luncheons she held beginning around 1909 for the purpose of converting her New York society friends over to the cause of woman's suffrage. (Her daughter Consuelo was concurrently fighting for this same cause over in England, where she was at that time Duchess of Marlborough.) You can read a little more about Alva here, and for immersive reading try the book, Consuelo and Alva Vanderbilt: The Story of a Daughter and A Mother in The Gilded Age by Amanda Mackenzie Stuart. It's an amazing book!
My cup and saucer were a gift from my sweet sister-in-law, who knows I'm fascinated by Mrs. Vanderbilt Belmont's story and of course smitten with dinnerware!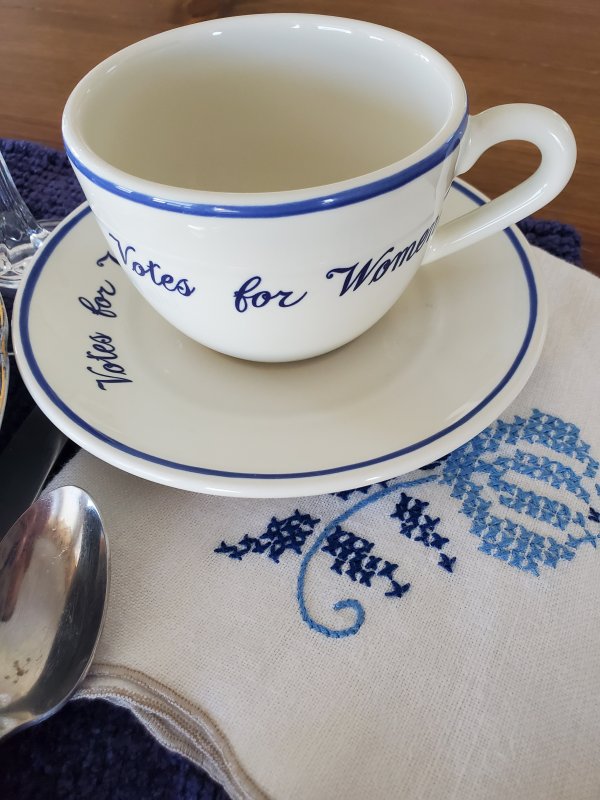 If you did not vote early this year (and I know many did), be sure to make time to get out and exercise your right!