There are so many wonderful ways to celebrate Valentine's Day… as a couple, as a group of "gal pals," as a family, as friends at school… I don't exactly gush over the day, but I do love my sweetheart Greg even though we cannot always spend the holiday together. This year I was delighted that we would get almost an entire weekend to celebrate, including both Friday and Saturday nights. We thought it would be lovely to go out for a nice dinner on Friday evening, and I was thinking about a homemade dinner for Saturday night complete with a romantic table-for-two. I had even decided on "the stack," and previewed it over on Instagram: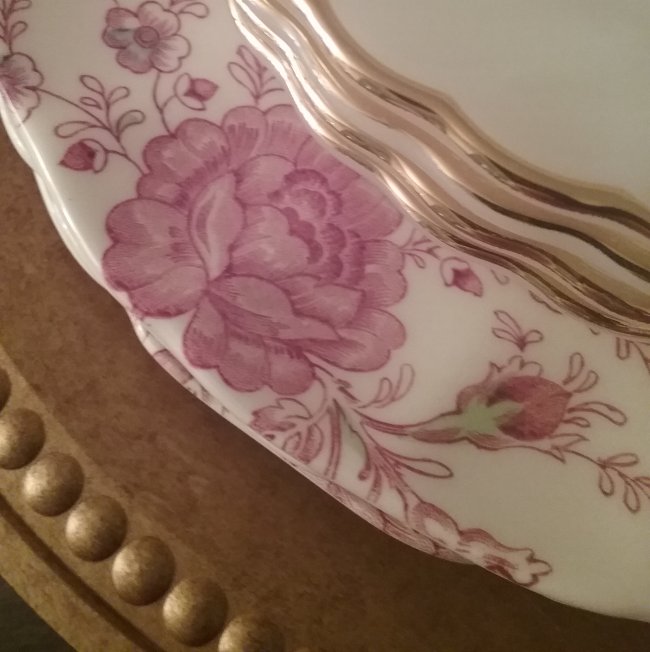 But alas, the best-laid plans sometimes go awry. We did not call ahead early enough on Friday to get a table at our chosen restaurant, and because we had no groceries bought for the home-cooked alternative, we decided to enjoy our Valentine's meal at a more casual (but still top-ten favorite) restaurant and save the "nice dinner out" for Saturday. Both meals – and the entire weekend – were wonderful and the company of course was delightful.
It just meant I wouldn't get to set my table-for-two. Which I decided to do anyway, just for fun if not for a meal, and I liked it so well I think I will use it for another occasion soon!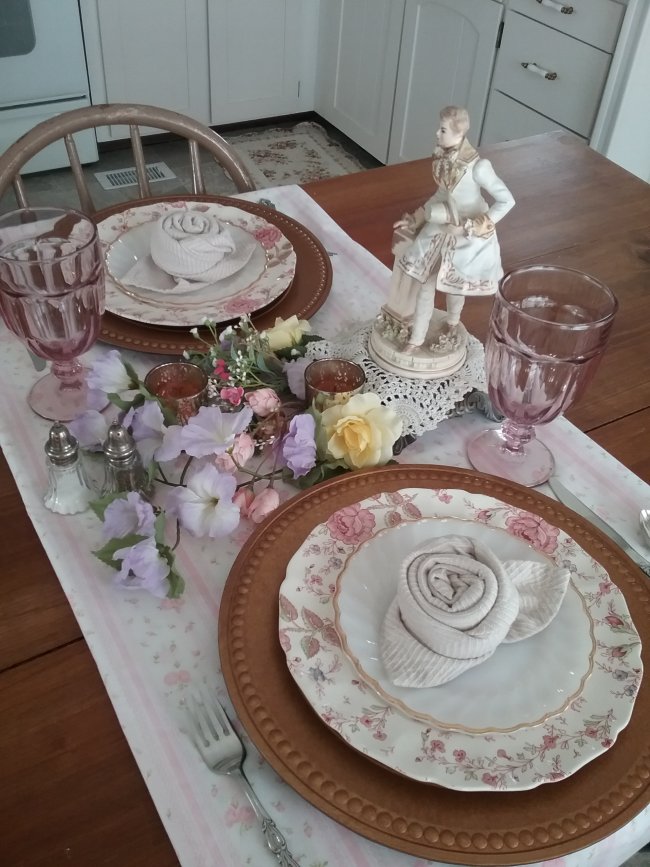 The stack consists of beaded-look plastic chargers in a burnished gold finish – I think these may have originally been Hobby Lobby or Pier 1, but mine of course came from the Goodwill — topped with Rose Chintz dinner plates by Johnson Brothers of England and Fire King gold-rimmed dessert plates. The napkins are Pier 1 in a "rolled rose" fold.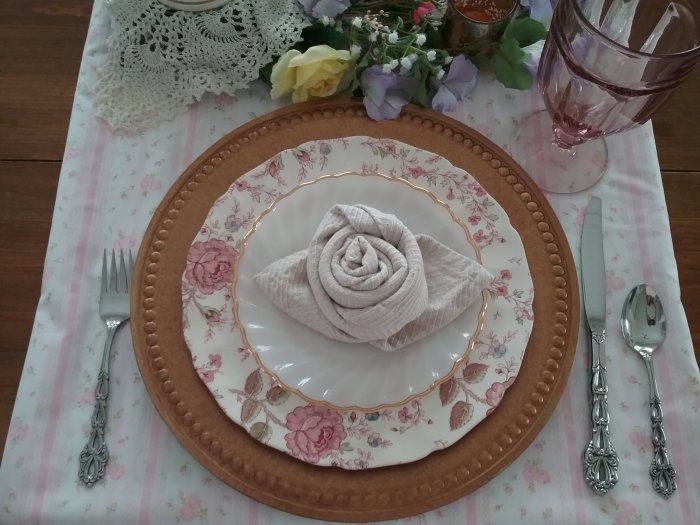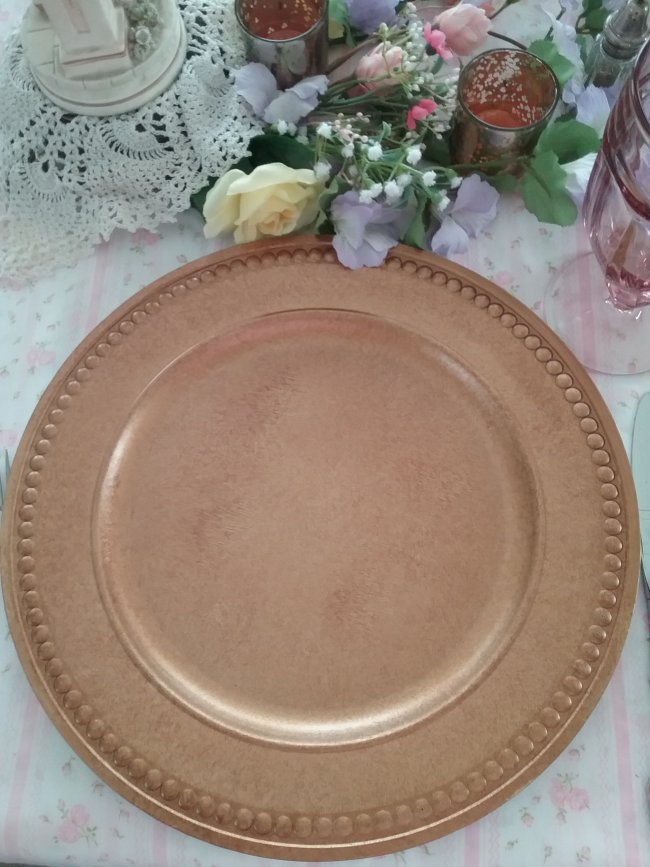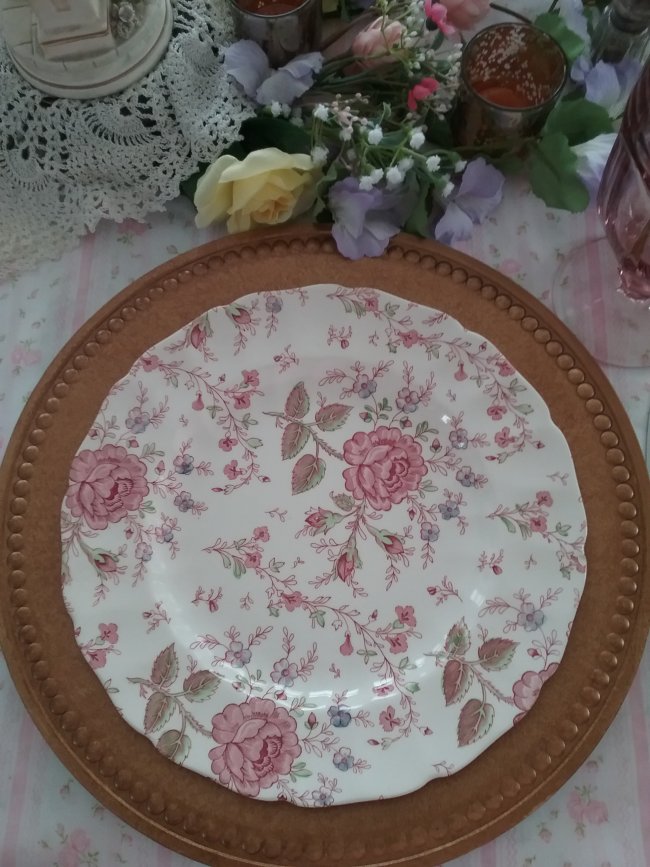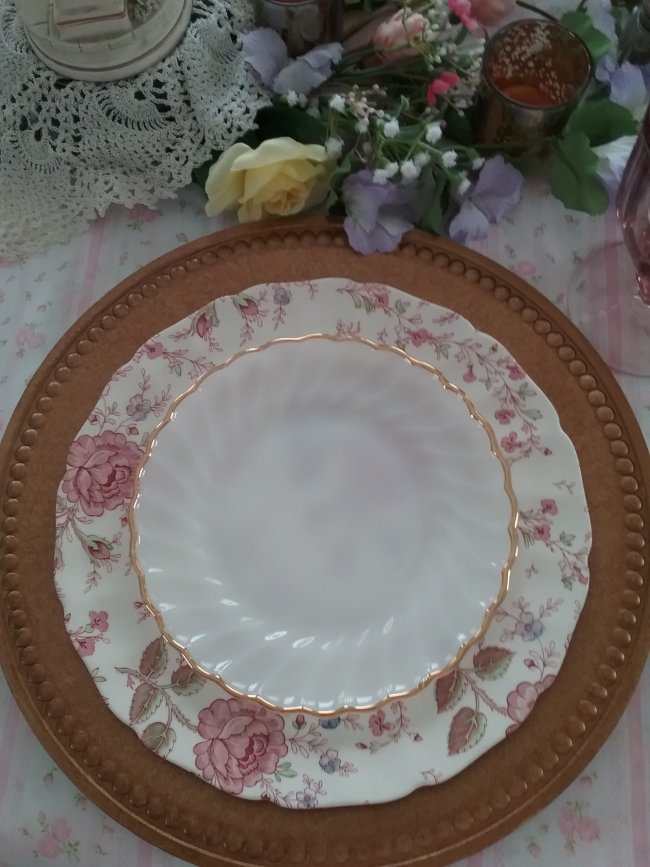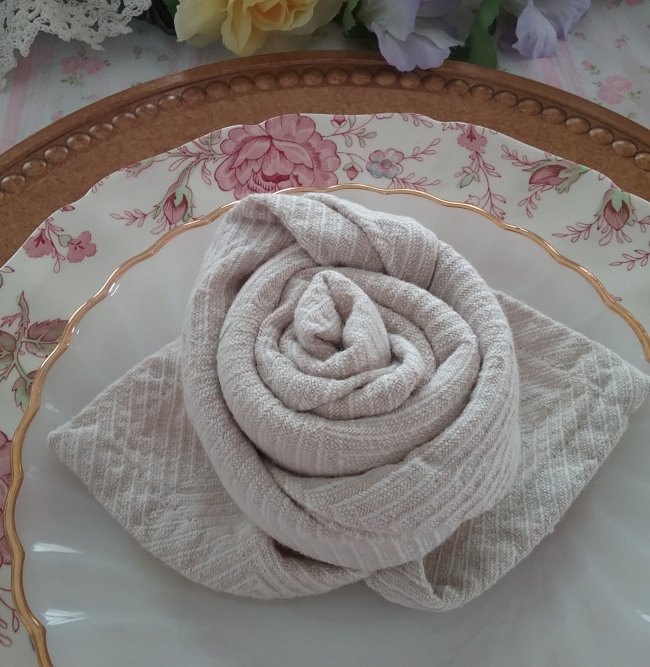 I don't know the brand or pattern of the glassware but these pink-almost-purple goblets are generously sized and pulled the pink from the dinner plates. They were also a Goodwill find.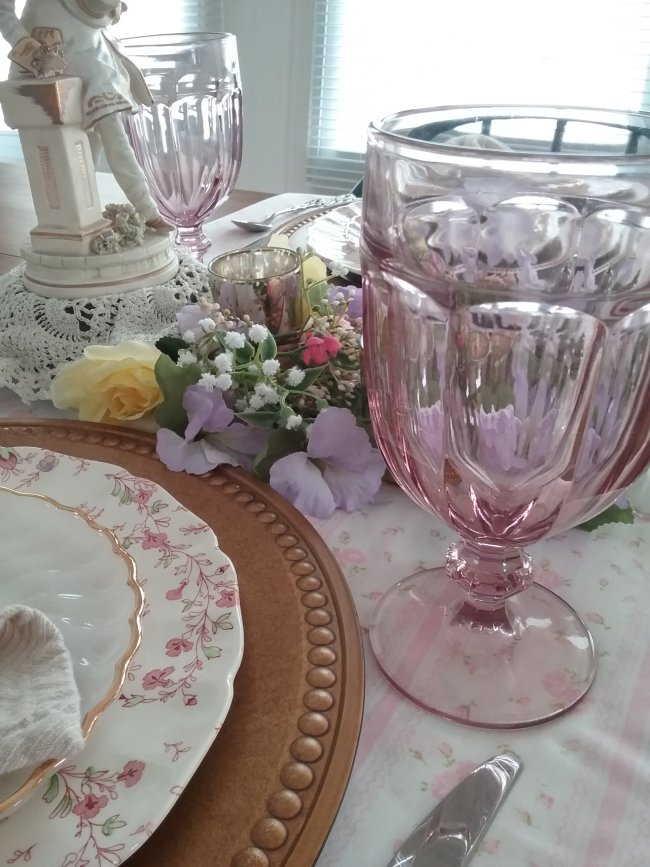 Flatware is my treasured Oneida "Chandelier," given to me by my grandmother almost 30 years ago from the estate of her sister, my great-Aunt Hazel. The tablecloth is a flat bed sheet, folded into a panel like this one so it defines the territory of the table-for-two.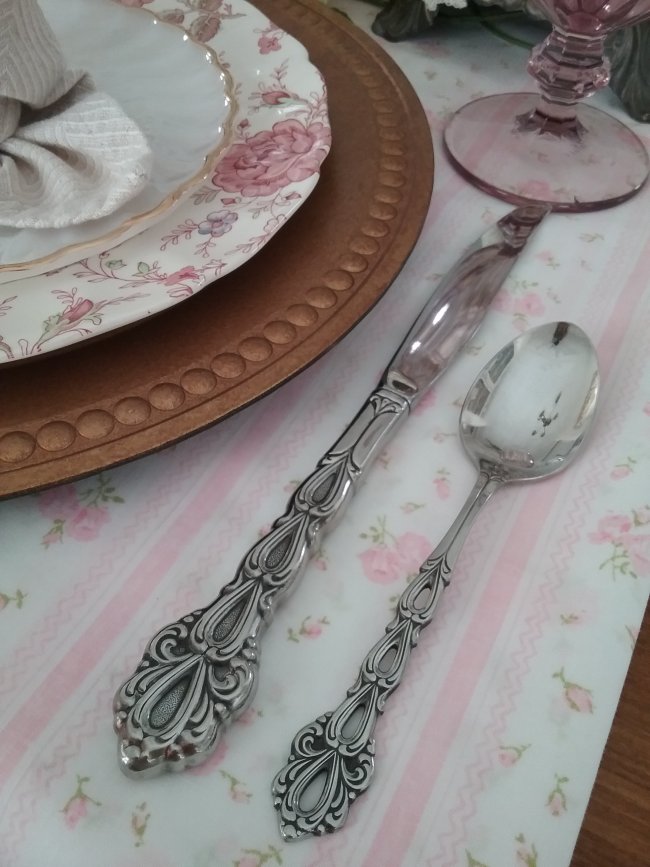 And the centerpiece is none other than that romantic French dandy, Lafayette, standing atop a vintage metal lamp base covered in a hand-stitched doily made decades ago by my great-grandmother Metta.  Silk flowers, tealight holders, and an elegant salt-and-pepper set complete the centerpiece, all from my existing stash.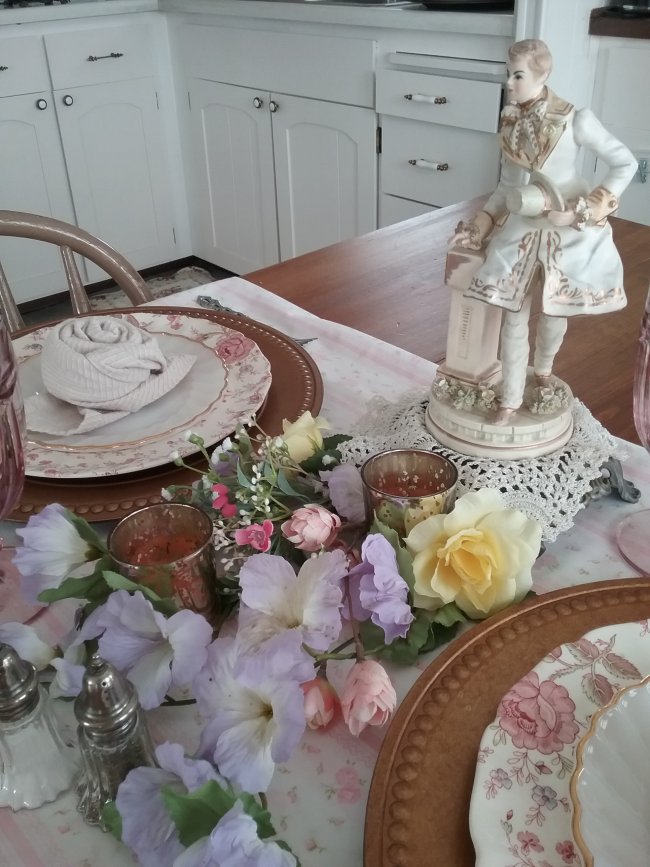 I think this table would would work for any romantic occasion! For more pretty tables set on a budget, join my Facebook Group, Thrifty Tablescapers.
I'm also sharing this table for Tablescape Thursday over at Susan's blog, Between Naps on the Porch.
Here is an image to Pin if you would like to save this post for future ideas!