The Christmas season is a time of traditions, and for me one of those traditions is hauling out the craft supplies and making a huge mess, usually late at night… making something new for my home. Here's a round-up of seven easy Christmas crafts you can browse for ideas. Each one has its own blog post, so just follow the links for the tutorials! Happy crafting!
Quilted seasonal kitchen towel
I've been making these for over 30 years – Quilted Kitchen Towels are SO adorable and can be adapted to any season! (You might also enjoy the little story about what happened when I made one for my mother!)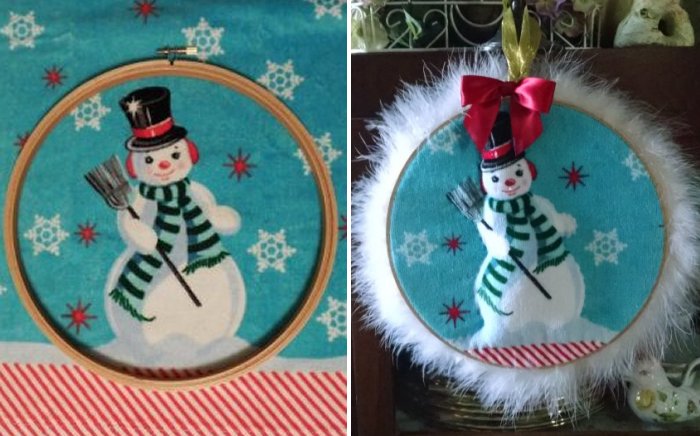 Toaster Pastry Candy House
Grown-ups AND kids can have fun with this one – the Toaster Pastry House is an easy twist on the classic gingerbread house.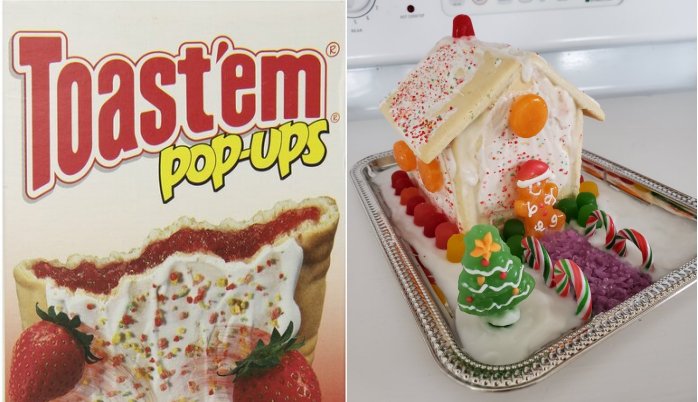 Easy Christmas Art from gift bags
A couple years ago, Dollar Tree had the CUTEST series of gift bags. I framed up a set of three for instant Christmas Gift Bag Art! Like the kitchen towels above, this one can be adapted to fit other seasons.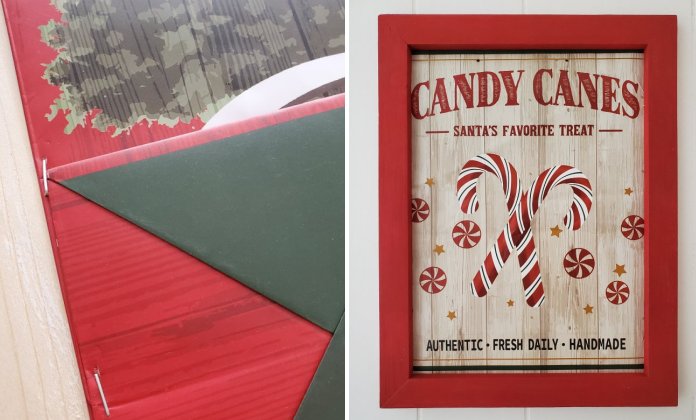 Christmas Village Carousel
My Christmas Village has a different look – I paint my buildings pink and cover them in glitter! (I also designed a turning carousel to stack it on. You can read about that here, although the post is not a tutorial because Greg built it for me.) The Christmas Village and its carousel are magical!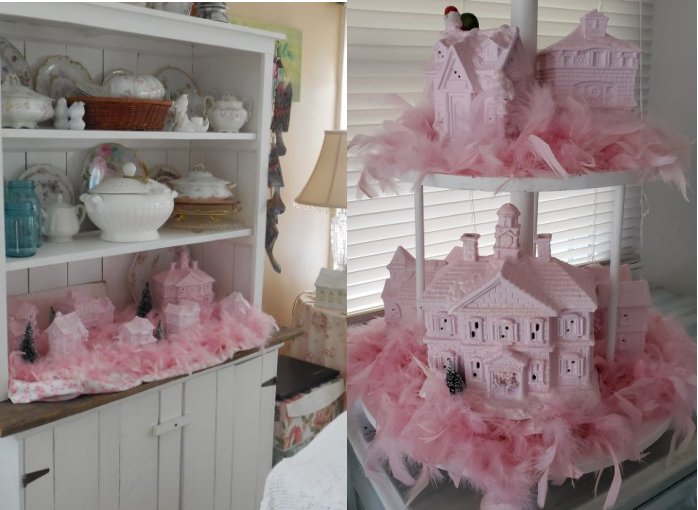 Quick 'Flip' for Santa's Thrifted Boot!
Paint and glitter transformed an okay thrifted ceramic project into a show-stopper!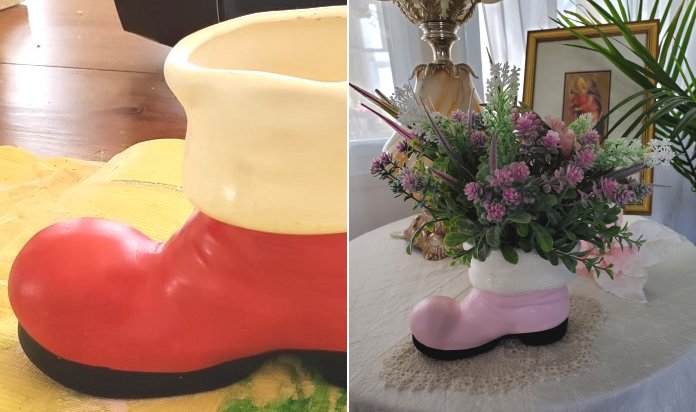 Secondhand Goblets Transformed for Christmas
Another simple "paint it and fill it" project. I painted crystal goblets and filled with seasonal florals and craft picks. You can vary the colors and filler for different seasons on these painted goblet floral containers!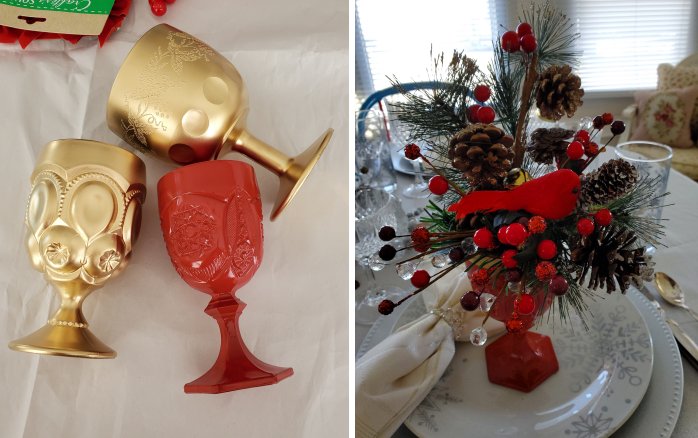 Teacup Christmas Tree
A single ornament gifted to me by my daughter inspired me to collect miniature tea things and turn them into ornaments. Learn my tips and tricks for making teacup Christmas ornaments!
Are you trying any new crafts this Christmas? I'd love to know what you're making! Here's an image to Pin if you'd like to save this post for future ideas!