A few years ago, I put up a Christmas village made up of small buildings I'd acquired at Goodwill, painted pink, and then dusted with pink sparkly glitter-snow. I set it on a bed of pink feather boas, and it looked delightful. The next year, I added a few more buildings and displayed it on my hutch: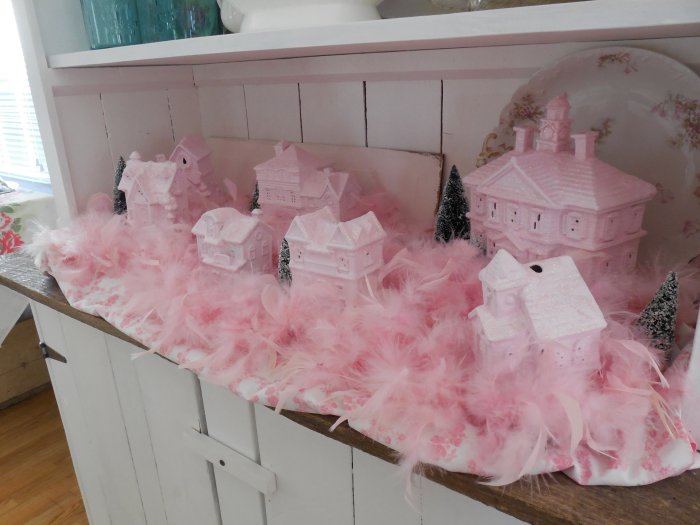 Last year, I only put out a few of the buildings at the base of my pink flocked tabletop tree, along with a Precious Moments figure from the "Sugar Town" Christmas series.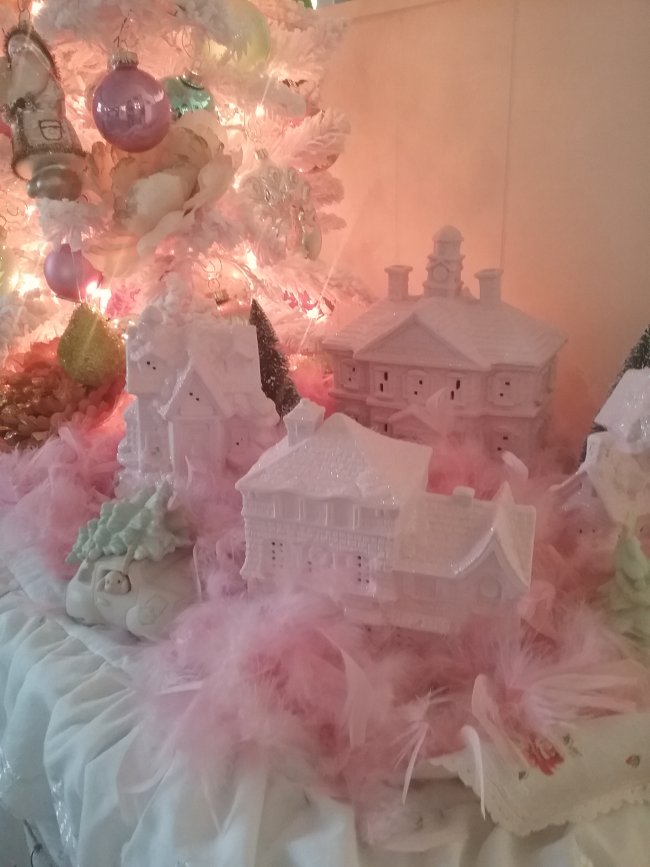 This year, I was considering not putting it out at all – I have a different tree and wasn't planning to use the pink tabletop model. But I kept thinking about how I might stage my little village this year, and hit upon the idea to put it on a tiered stand so it would take up less room. But not just any tiered stand… it was going to be a spinning tiered carousel of pink sparkly feathery Christmas goodness!
I sketched it out for Greg…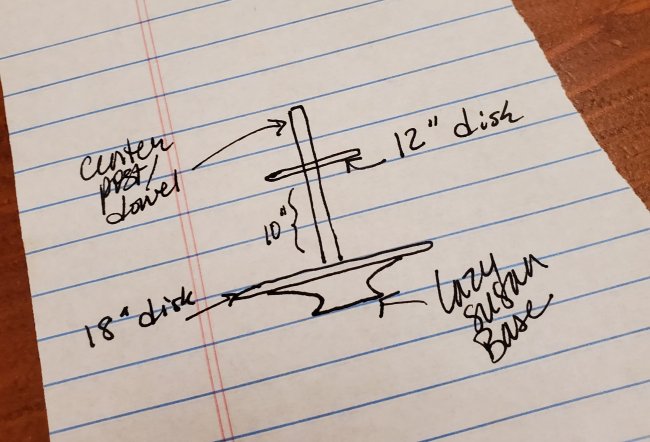 … and once again, he built exactly what was in my head.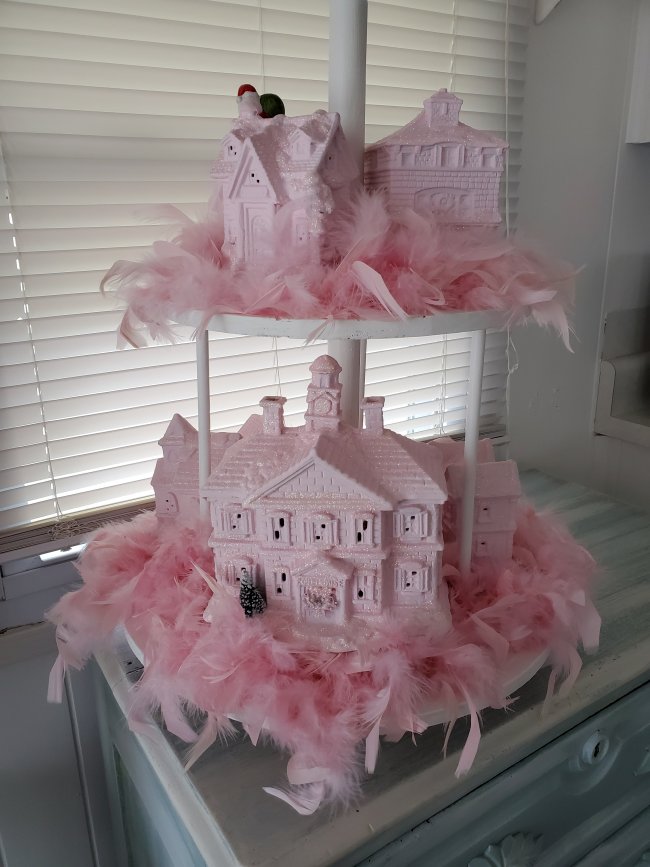 I sort of feel like Ralphie's dad in the movie, "A Christmas Story," where he wins the leg lamp. He's just so proud of it, and no one else gets it.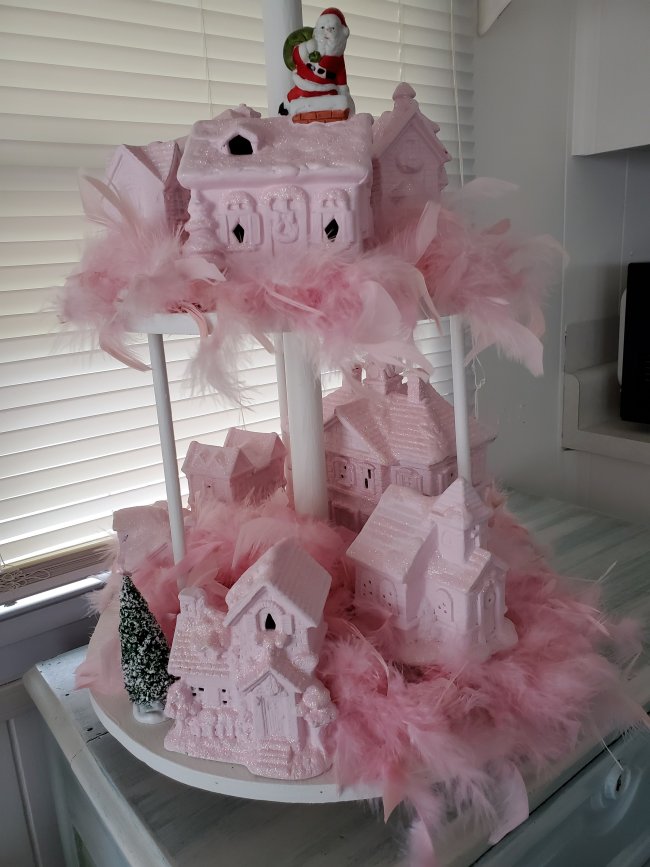 To this day, I'm not sure Greg understands the why of this project. But the truth is, I wasn't feeling very Christmasy at the start of this season. Acquiring my gold tinsel tree helped (you'll see it soon!), and when this project was completed, I took a step back… asked Alexa to play "Need A Little Christmas," and made it turn… and it literally gave me goosebumps. It was just so… Christmas!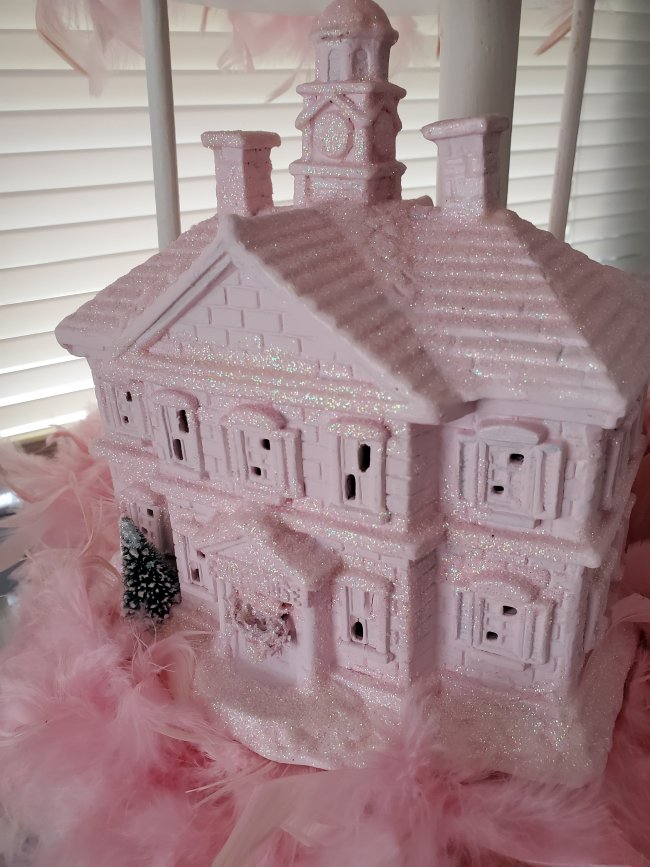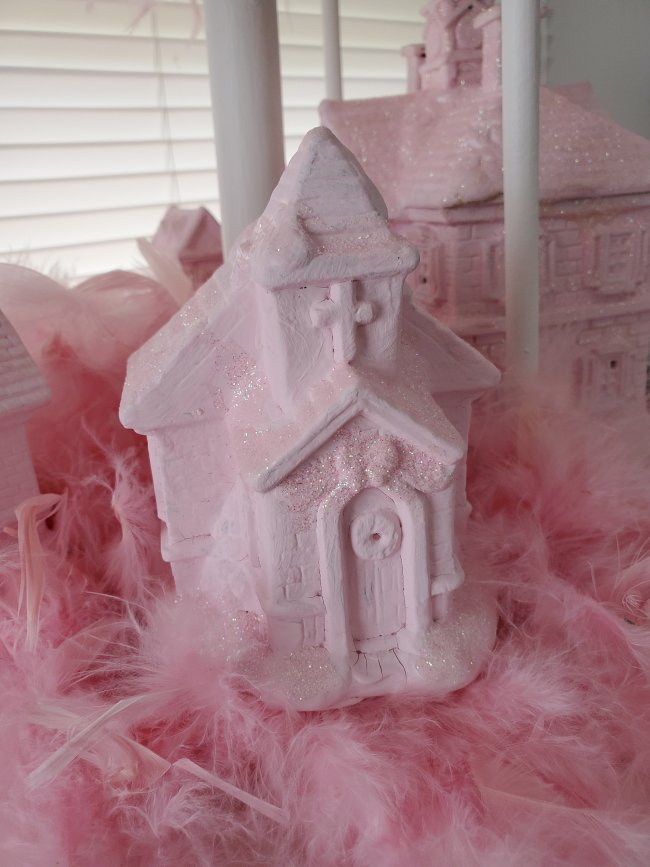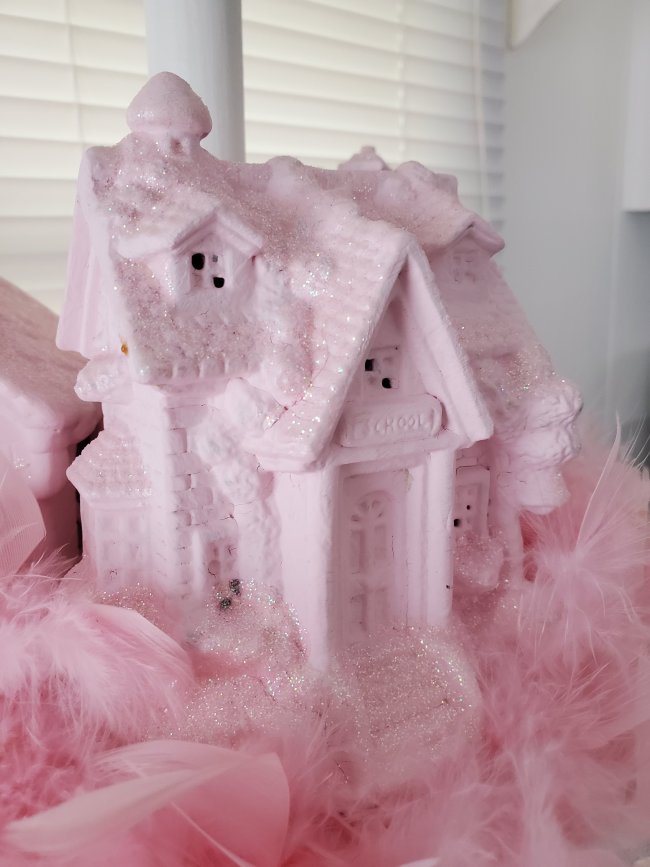 The Santa figure on this little house is the only thing I didn't paint – I felt that Santa needed to retain his true color scheme in that sea of pink froth.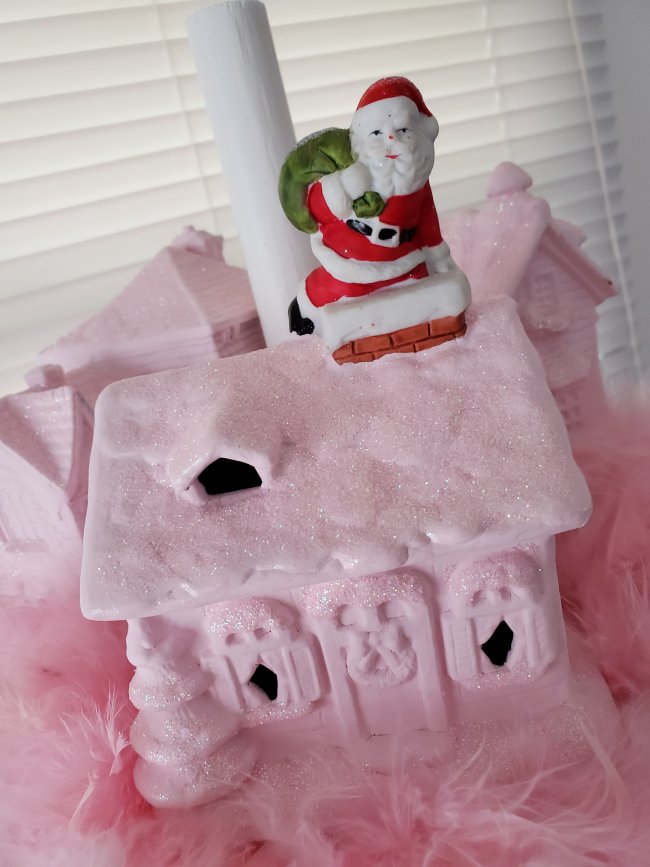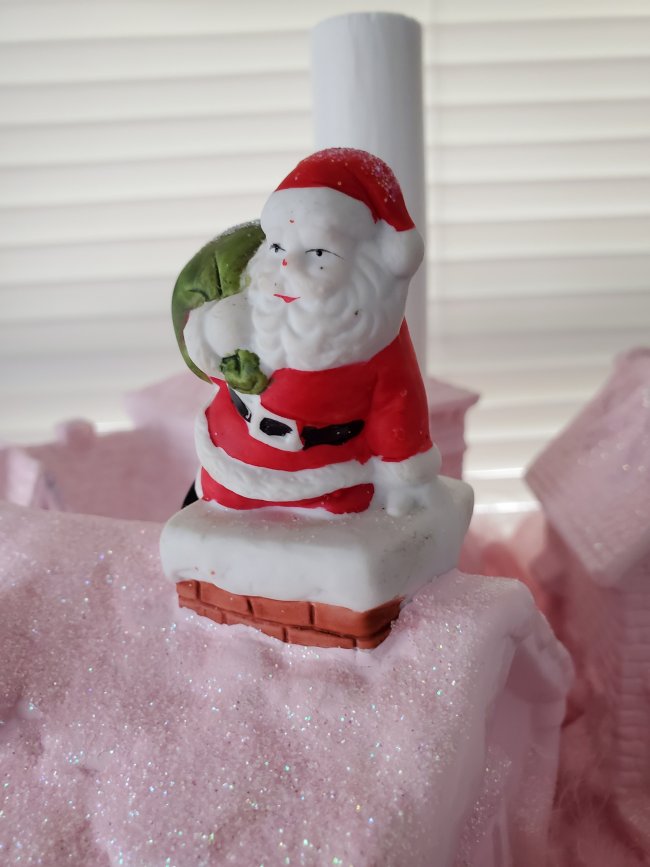 I have a few finishing touches to add for next year: the center post is a little tall and might need to be cut off just a bit. It needs a sparkly star or village "welcome sign" or something on top. I'm going to glue some gold ribbon around the edges of the platforms. Maybe some tiny battery-operated fairy lights… and I'd love to find a way to put a little motor on it so it spins on its own, kind of like that little cake plate my aunt used to have that turned and played "Happy Birthday" when you flipped a switch.
What has lifted your holiday spirits in this rather challenging year? Are you struggling to enjoy your usual Christmas cheer? Is there something you've done or discovered that helped you regain it? Tell me in the comments – let's hold each other up in joy!