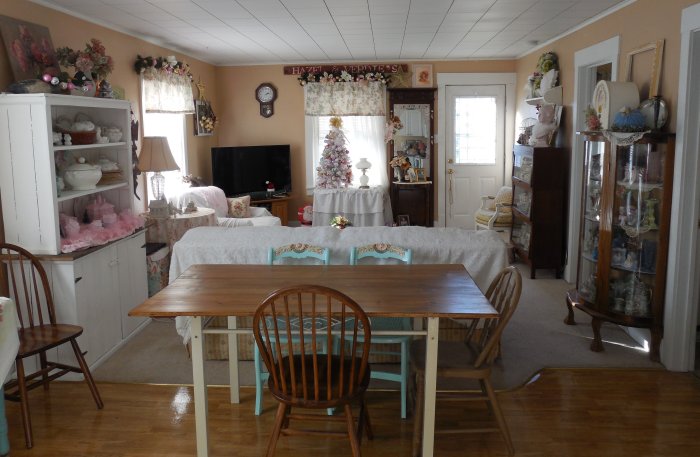 It's looking very Christmasy here in the dollhouse, especially if pink and gold are your Christmas colors. I've been evolving over the past couple of years into this color scheme, and it fits very well into the small space here – light and pretty, plenty of opportunity for sparkle, and not weighed down by darker hues of red and green. (Although make no mistake, I do still love those traditional Christmas colors!)
One of my evolving displays is what I called last year my "Pink frothy village" – it's a fanciful little village where the houses are painted pink and dusted with glittery pink snow, and sitting in a bed of the softest pink feathers.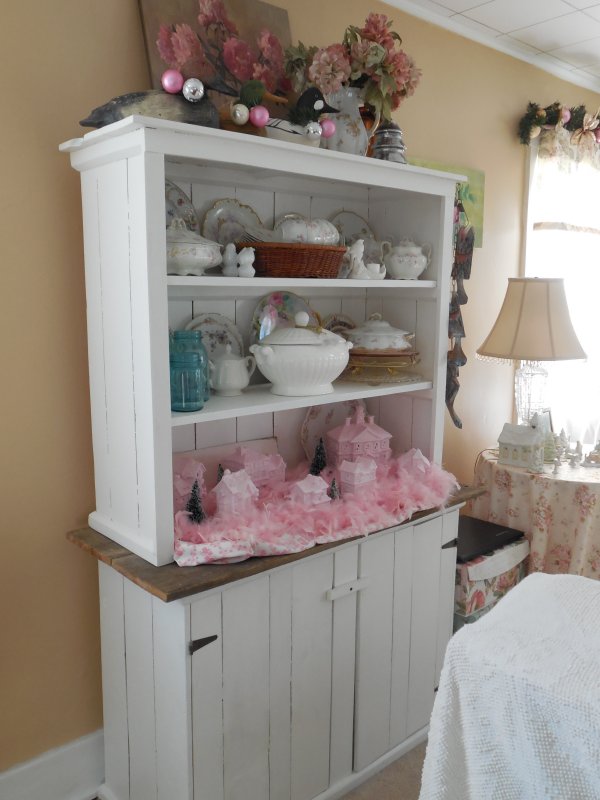 I buy a few houses or other buildings throughout the year at Goodwill, looking generally for those that have an especially interesting shape. I then paint them with my Martha Stewart chalk paint in "Seashell." When dry I brush the tops and protruding surfaces with ModPodge, then sprinkle a lot of fine pink glitter on the sticky areas. This year I added a small house, a larger house, and a courthouse. Here they are earlier this Fall, in progress.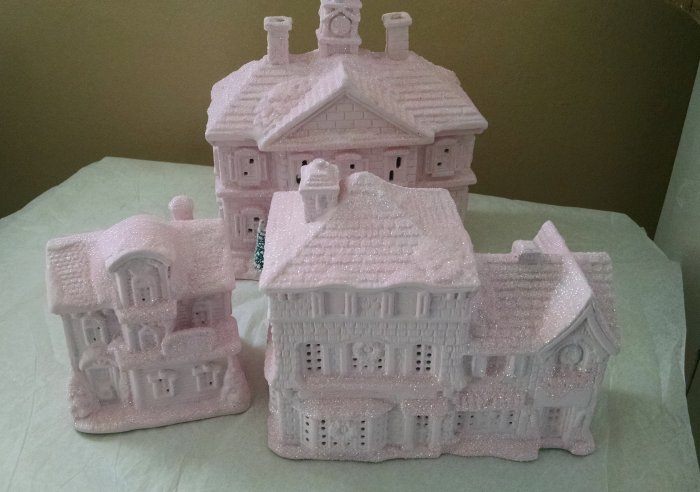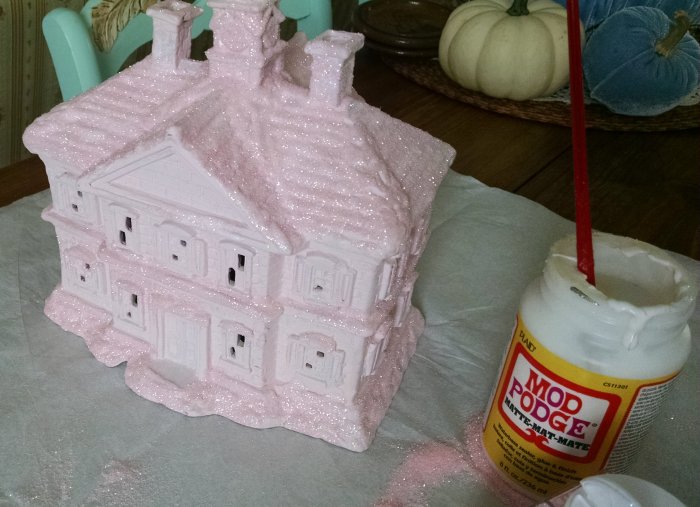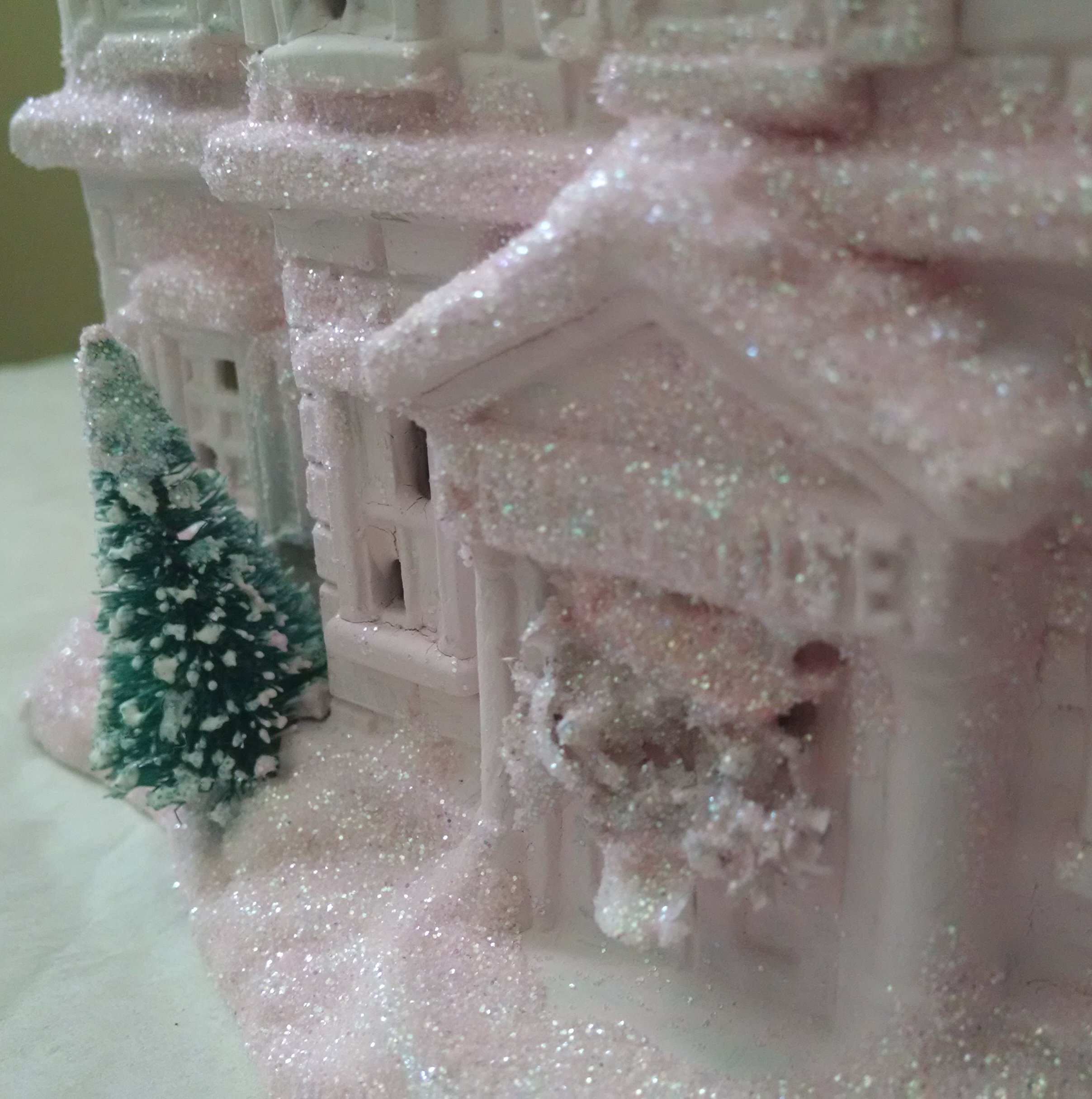 I told someone recently that I am terrible at editing my decor… if I have a thing and it's sitting out, I hate to put it away… I mean, I have it because I love it and want to look at it! So it just about killed me to put away the things that were sitting on the bottom shelf of my step-back cabinet, but the Pink Village needed a spot so here we are.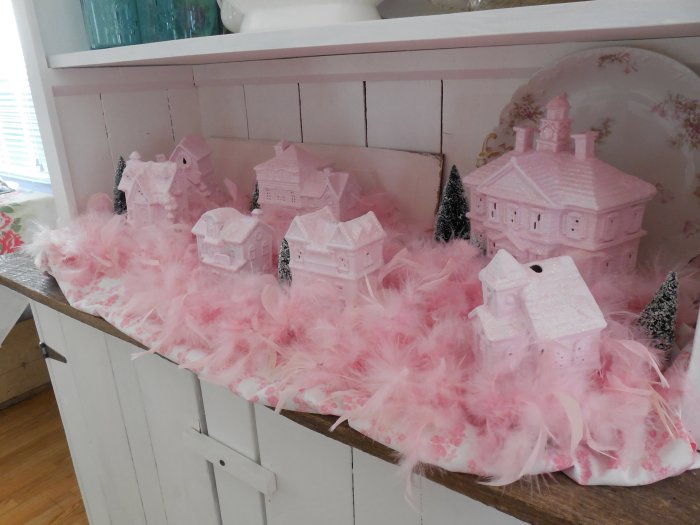 Why yes, that is a Haviland Limoges serving platter behind the courthouse. It is pink, you see, so it stayed. It's sort of like a big pink(-ish) super moon overlooking the town.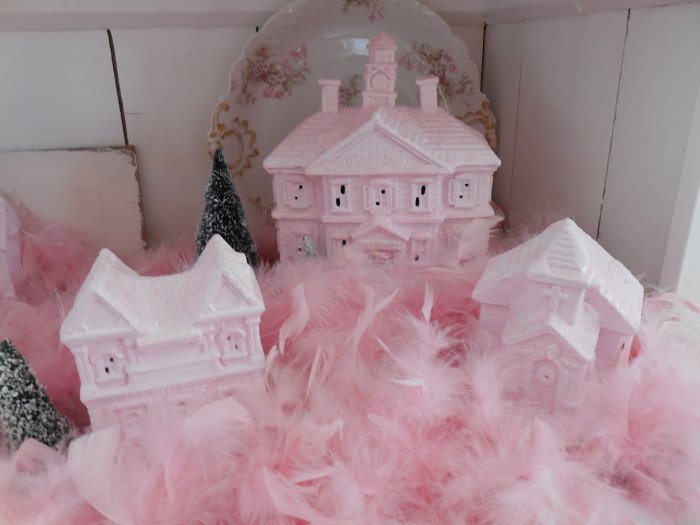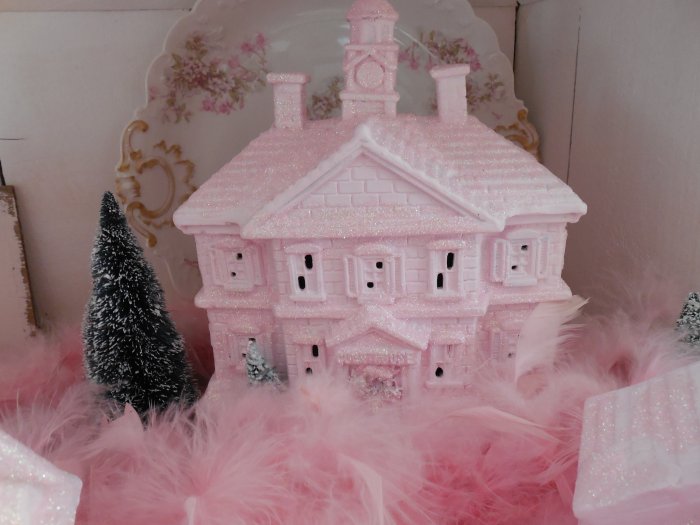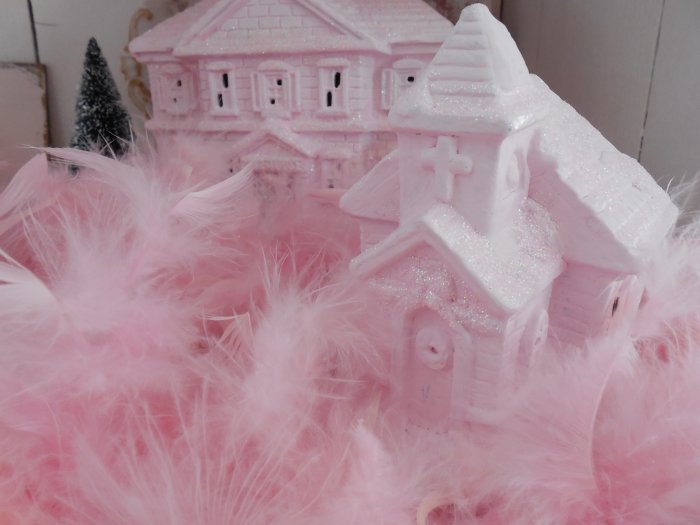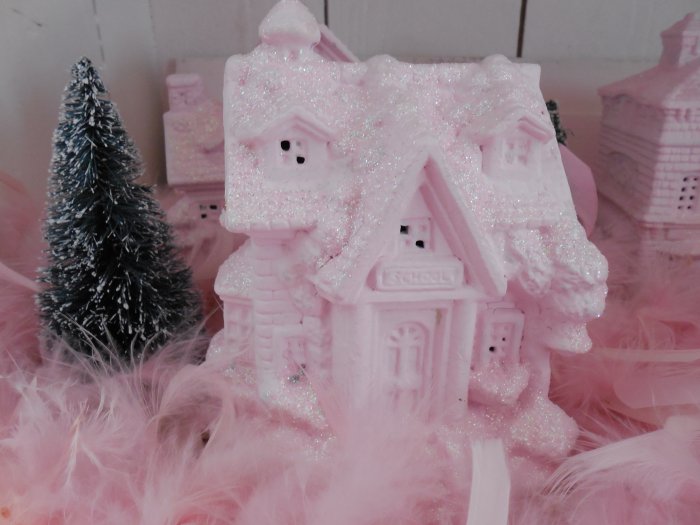 This is a pretty magical little place… it needs a better name!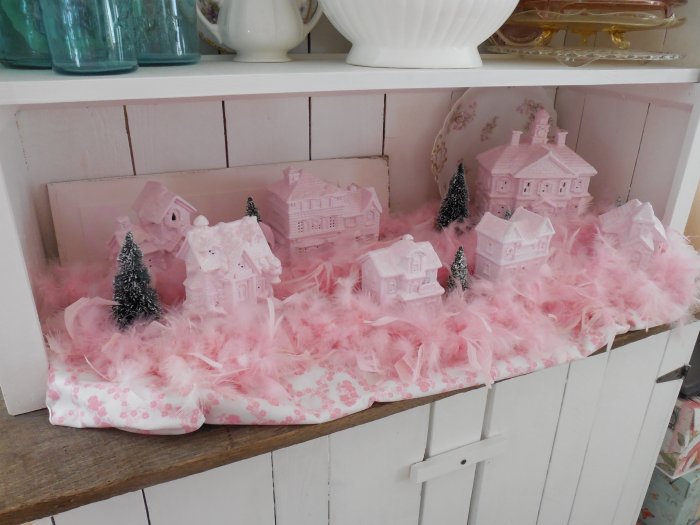 Here is a Pin-able image for this post if you'd like to save it!