My 2017 "All Around the Christmas Tree" tour, part 1!
One year not too long ago, my sweet daughter gave me a Royal Albert teacup ornament for the Christmas tree featuring my all-time favorite dish pattern, Old Country Roses. It has had front-and-center pride of place since that time, and I've also collected (and made) a few more teacup ornaments as well. Last year I decided I wanted my tree to be pink… and flocked! So right after Christmas I snagged a good deal over on Amazon and patiently waited all year to be able to put it up and decorate it. It's a three-foot tabletop model, with a lot of flocking (really – a lot… I even spent some time picking some of it off because I couldn't get the ornaments on).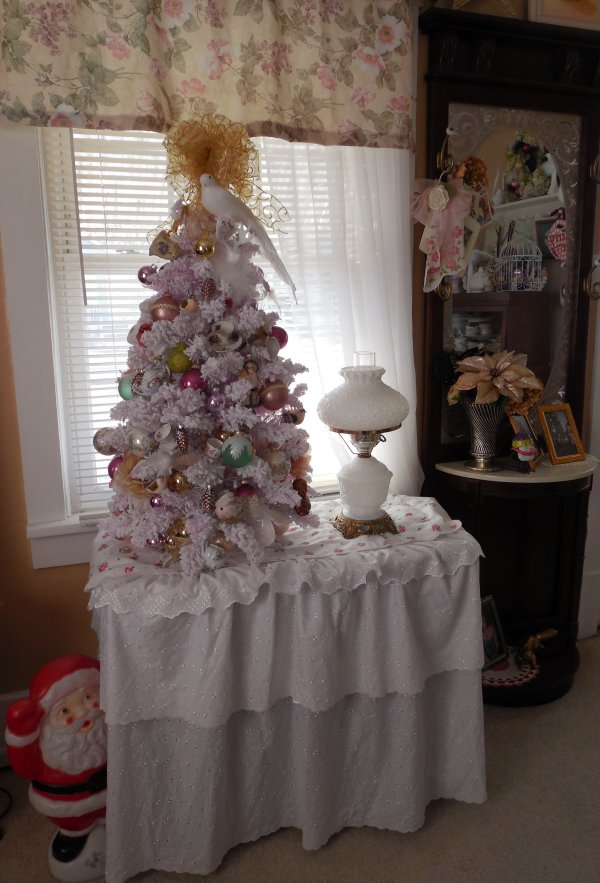 Here's the topper – a large gold bow with a pretty white dove perched in front.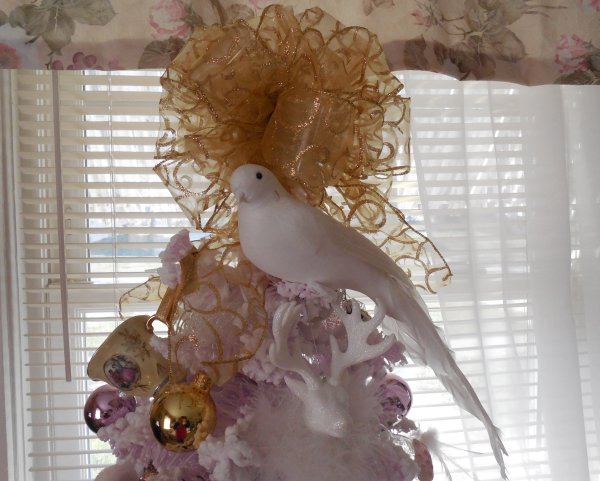 Here's a look at the top section: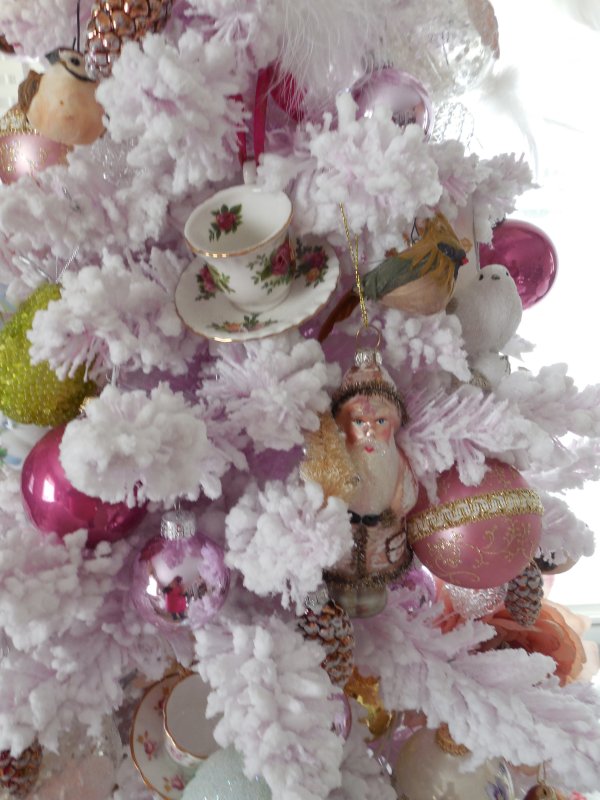 My Royal Albert Old Country Roses teacup ornament sits front-and-center: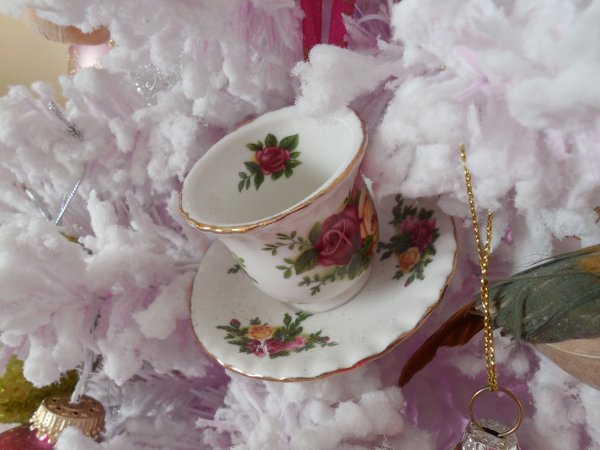 St. Nick is right below "OCR."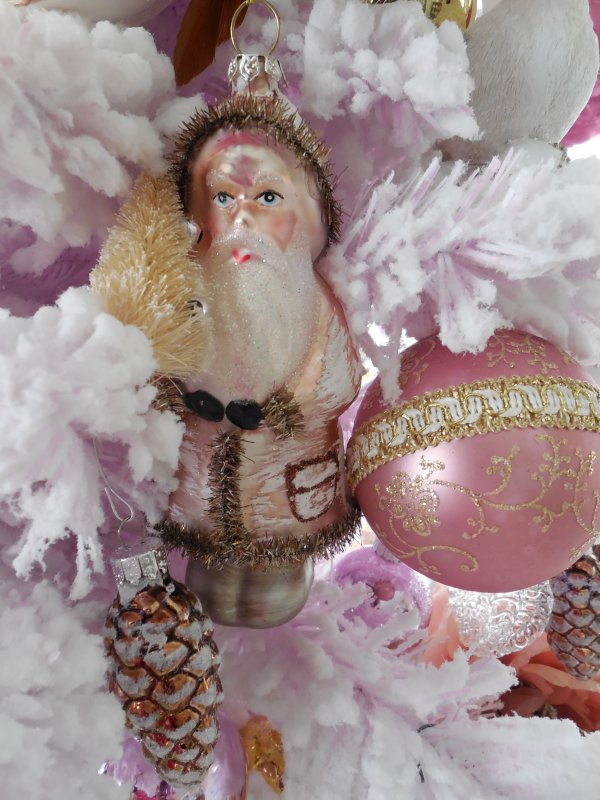 There is one other set of Royal Albert ornaments – two cups and a teapot – in another pattern – which you'll see. The rest of the teacup ornaments were collected in thrift shops, and in most cases I simply strung them with a thin pretty ribbon. In a couple of cases, I also glued on lids to ensure things stayed together.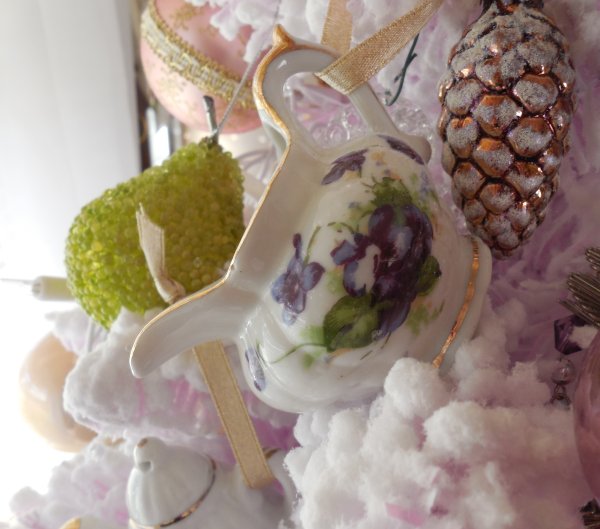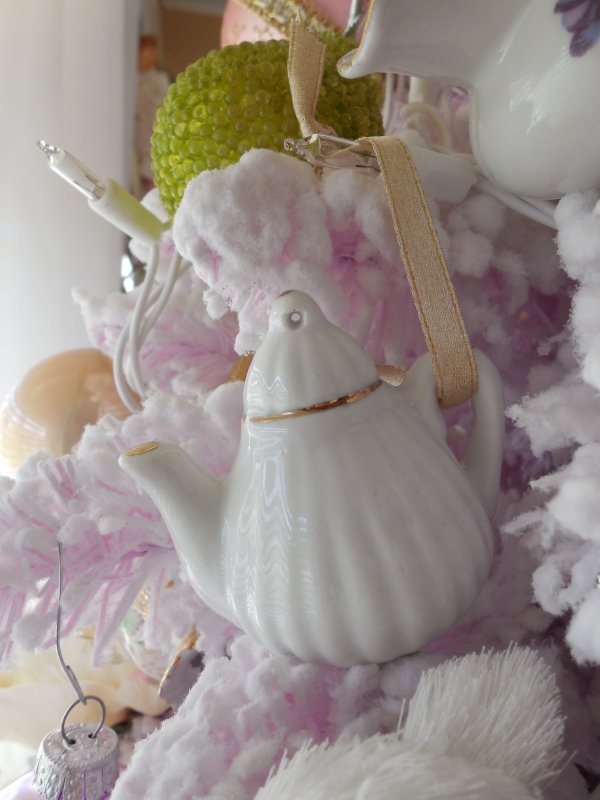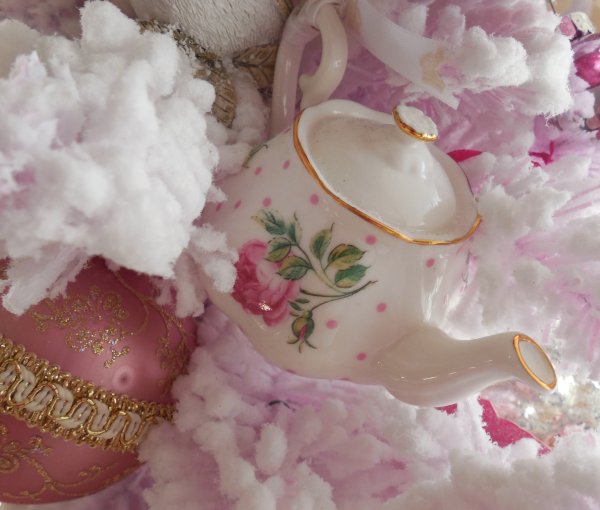 .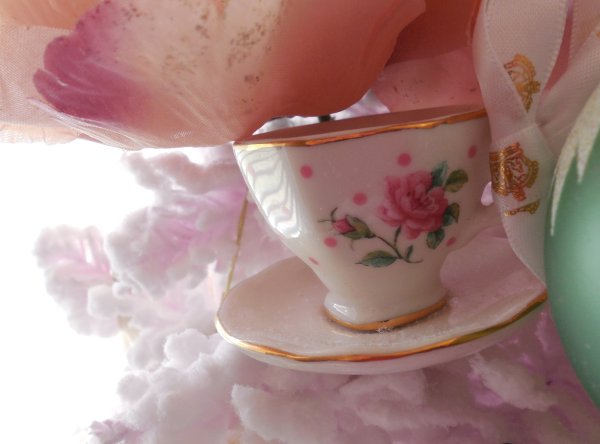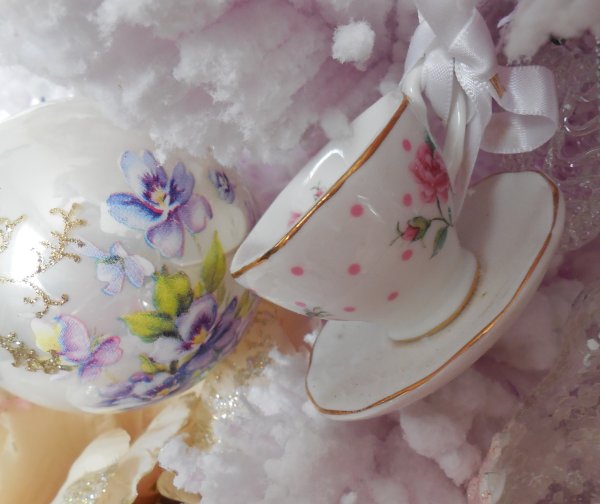 These tiny cups – a set of three – were added this year. They are marked "Occupied Japan" on the bottom.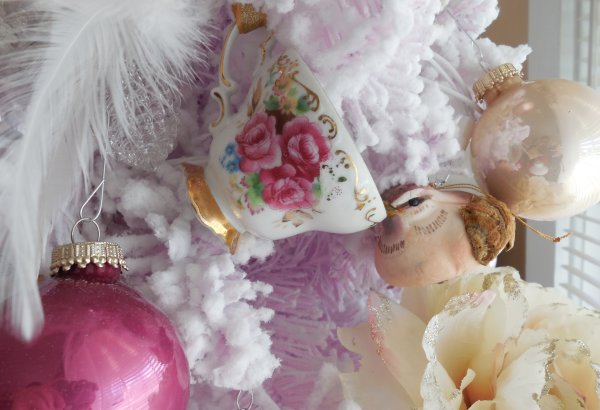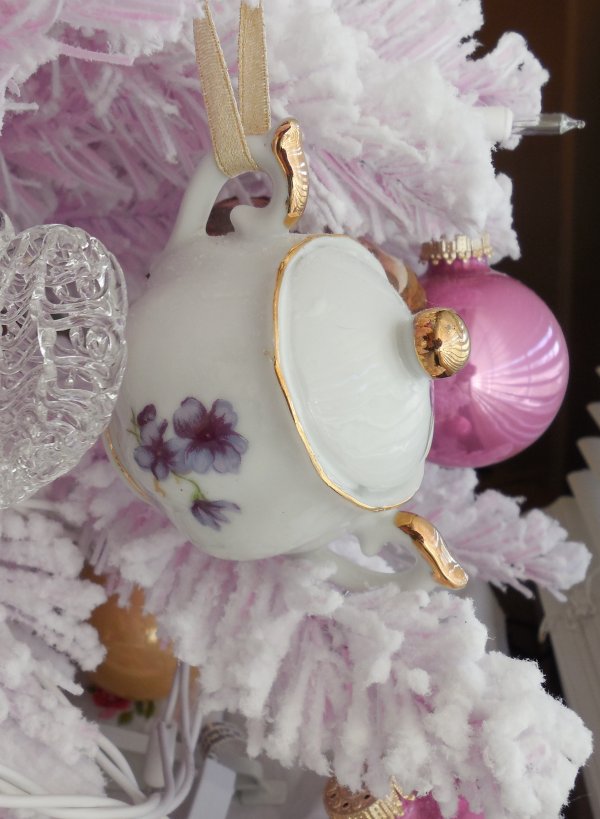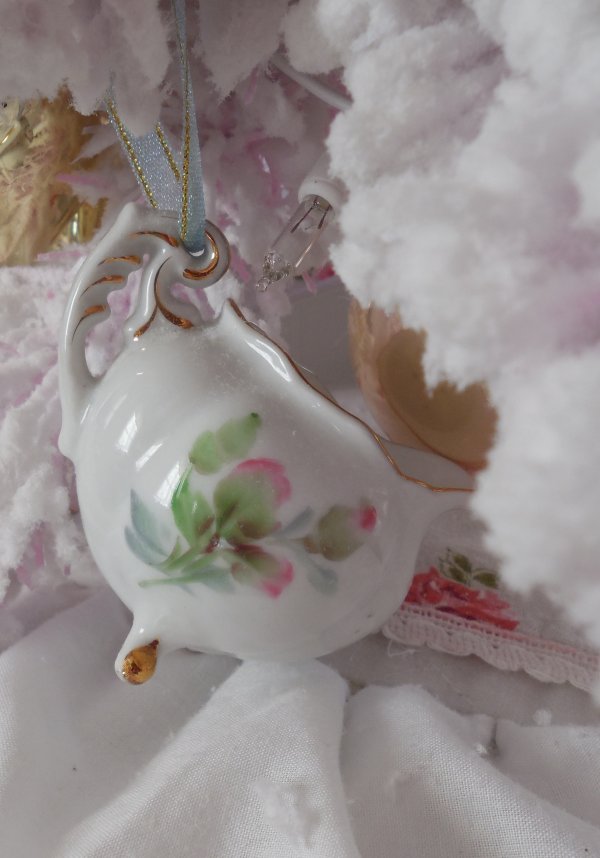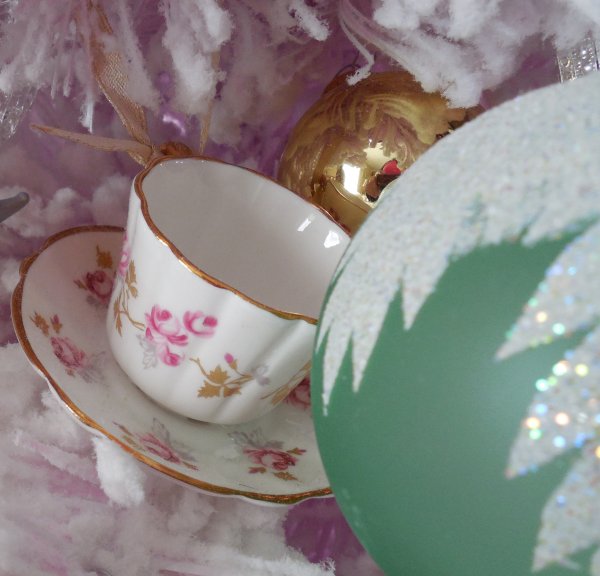 Are you a fan of the "courting couples" motif? I definitely am!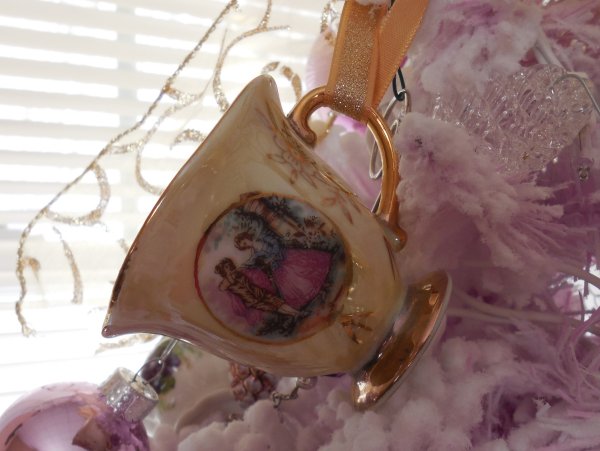 There are other elements to the tree, of course… I have quite a few "critters" too, which I'll share in another post! Hope you enjoyed the "teacups" portion of our tour around the tree – do you decorate a tree for Christmas? Do you have a theme? I'd love to hear about it – feel free to comment and tell me about your tree!
Here is a Pin-able image if you'd like to save the Teacup Christmas Tree for future inspiration!