Early this Christmas season, I vowed to bring a little extra sparkle into my holiday decor. I knew I was going to need it – "keeping spirits bright," and all that, in a year when even my normally bright spirits really needed a lift.
The biggest sparkle I brought to my decor this year was a new-to-me tree. Normally I would be using my pink flocked tree with its sweet Shabby chic vibe. But this year I knew I was going to need something less subdued, more gold, more glittery, and just… EXTRA! I got very lucky right around Thanksgiving because I found the perfect tree at my favorite consignment store at a great price. Brought him home and – voila! – instantly brighter spirits!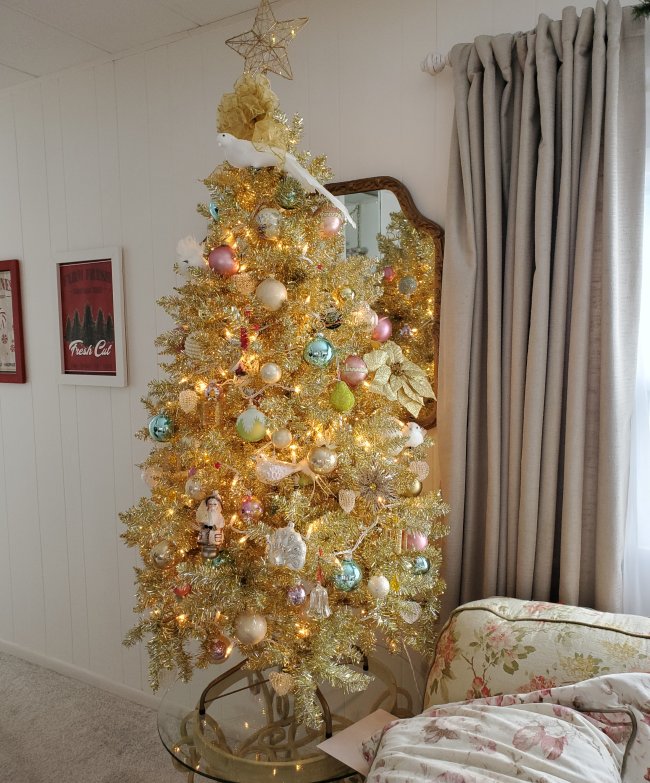 I didn't even bother with a skirt because I liked the way the lights twinkled on the glass tabletop. It looks especially magical – as they all do – in the evening when the room is dimly lit, but truthfully, I've kept the tree lights on every waking moment this month.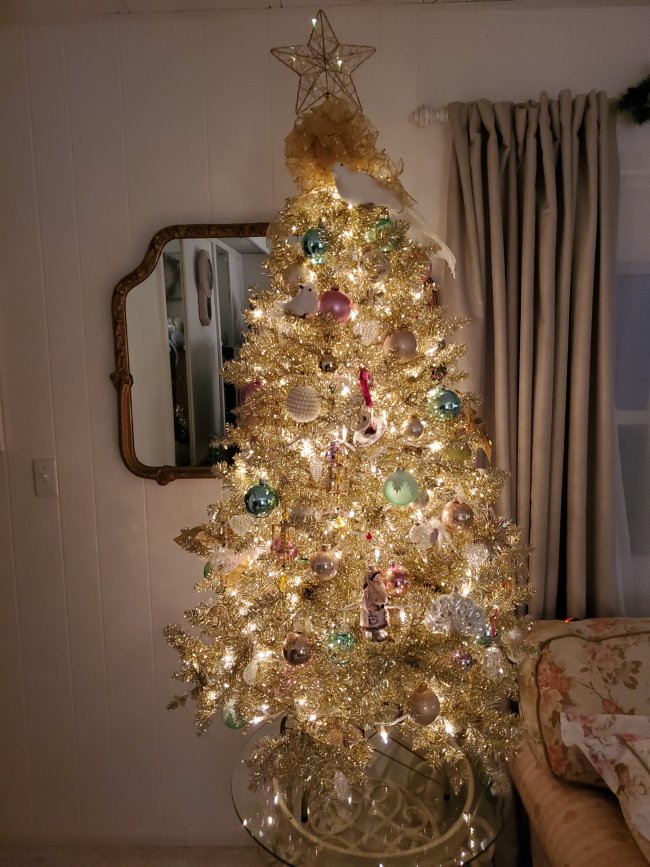 All of my existing ornaments look amazing on this tree – I only added a couple things this year: sparkly gold clip-on poinsettias from Dollar Tree and a set of gold "box"-style ornaments (with gold dangly jewels!) from the same consignment store. Here are some close-ups that hopefully capture the especially bright spirit of my 2020 Christmas tree: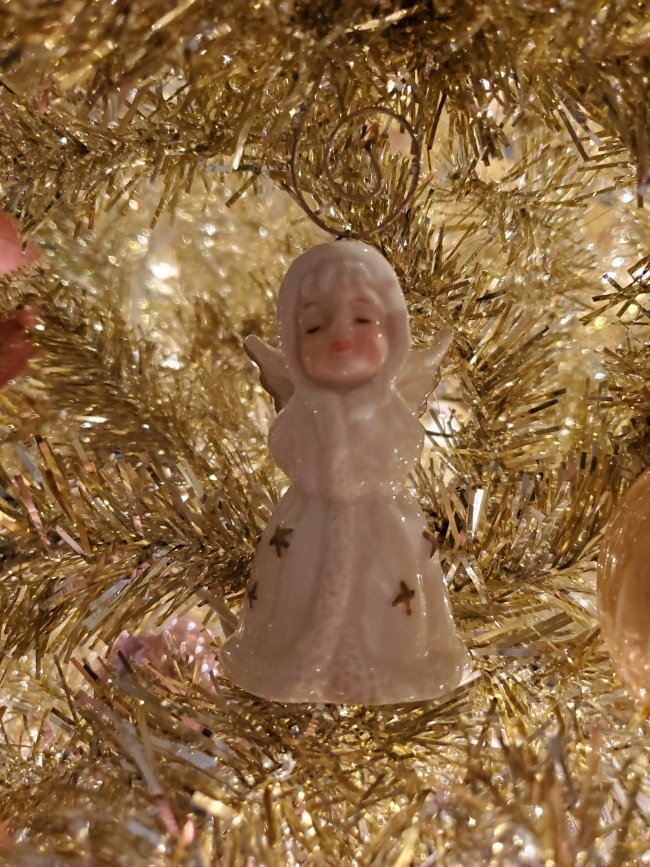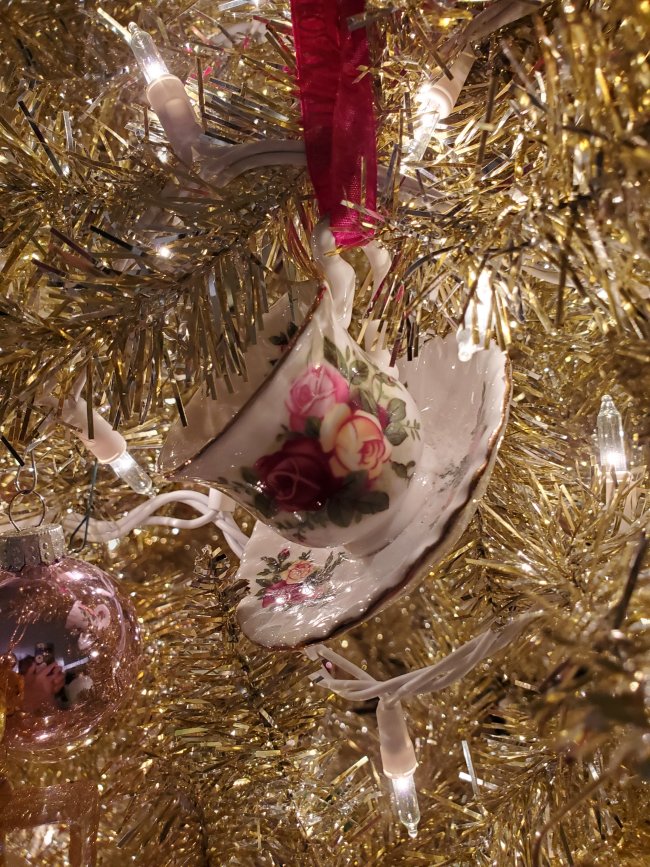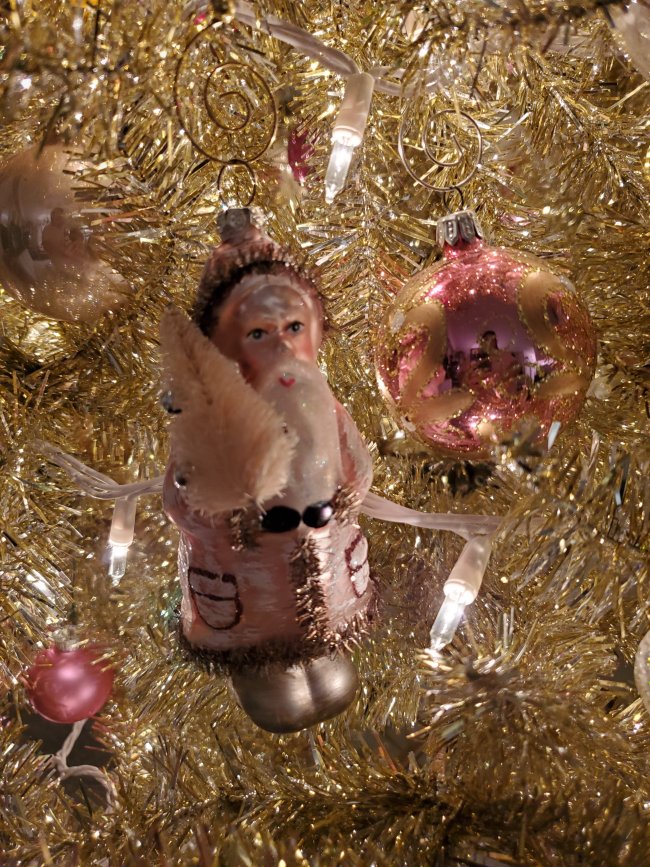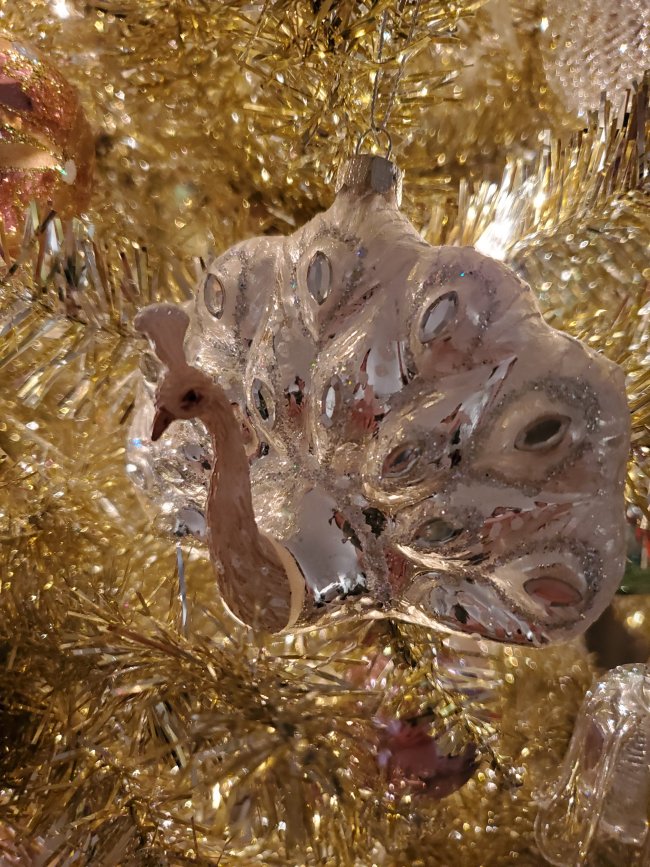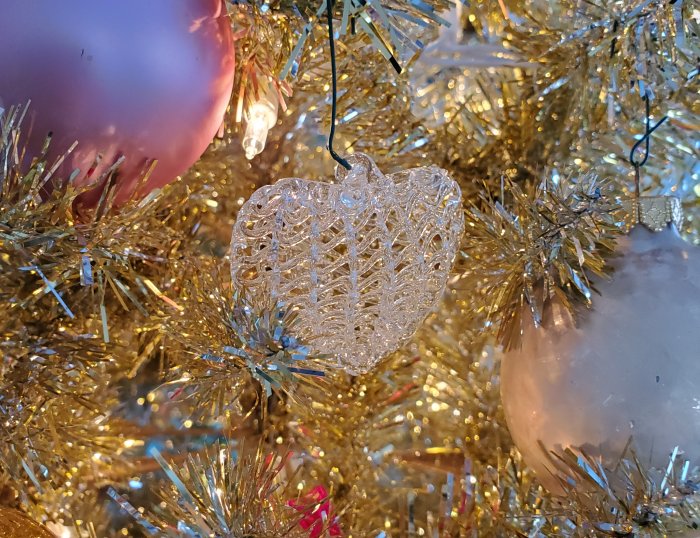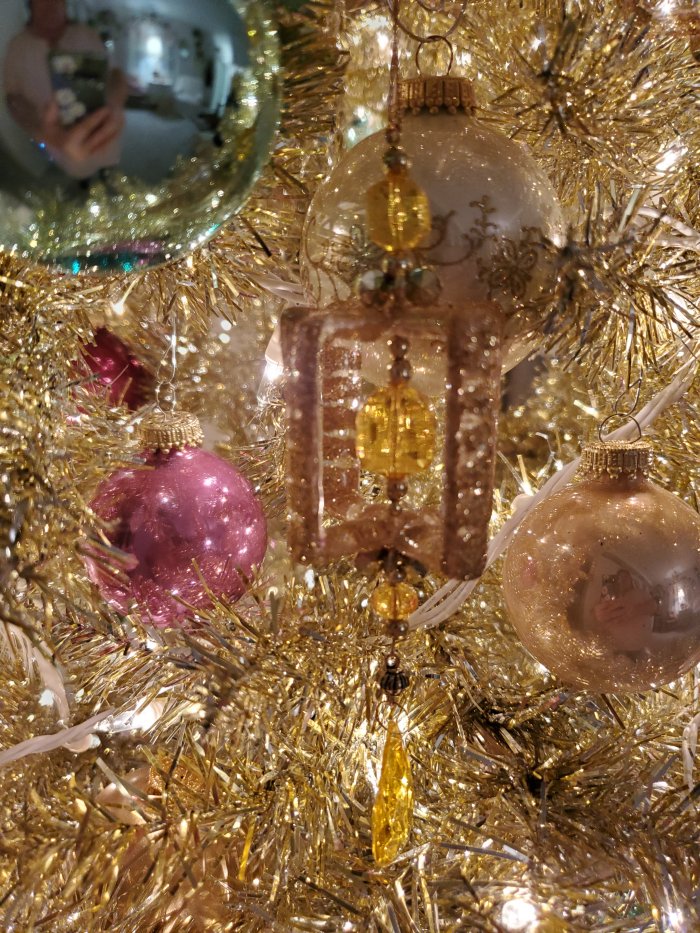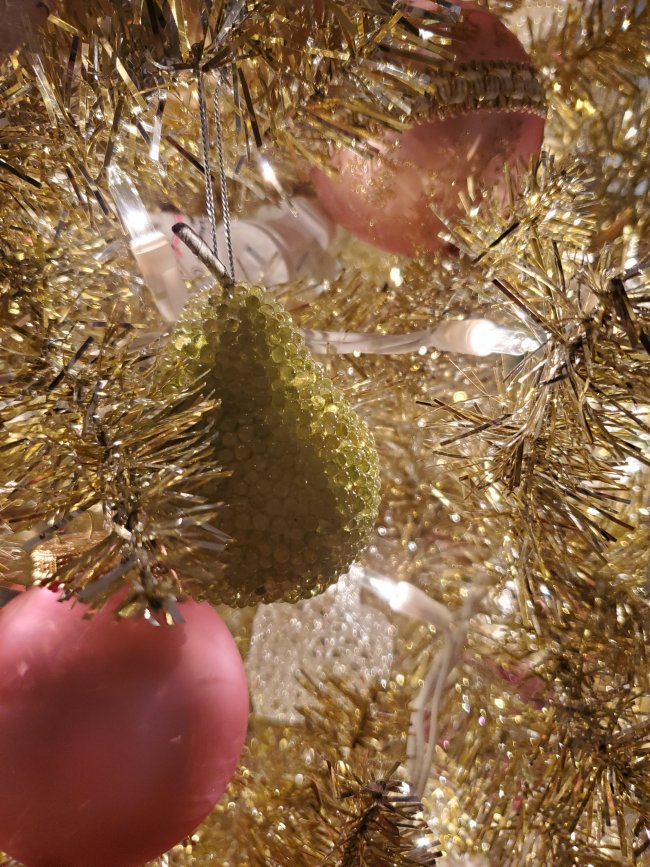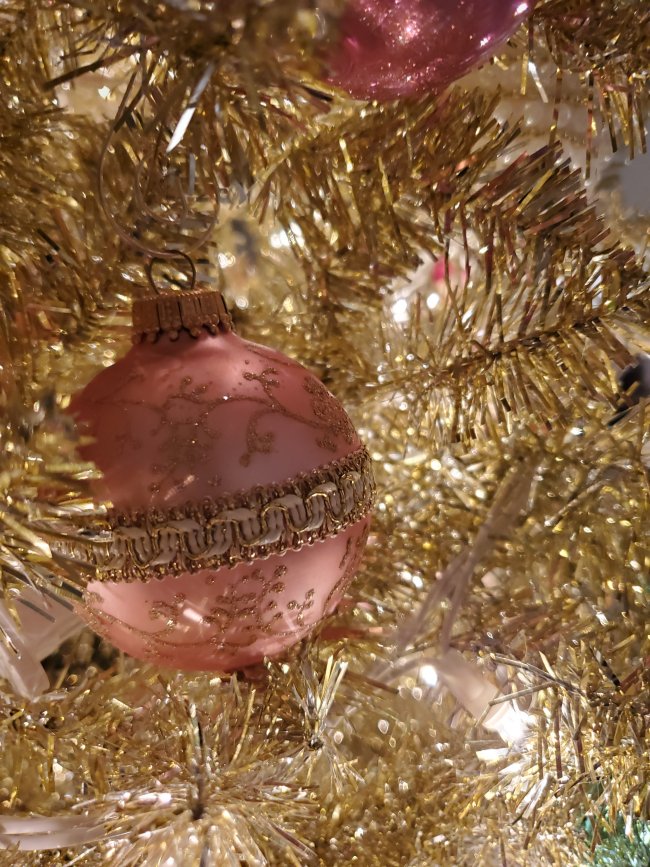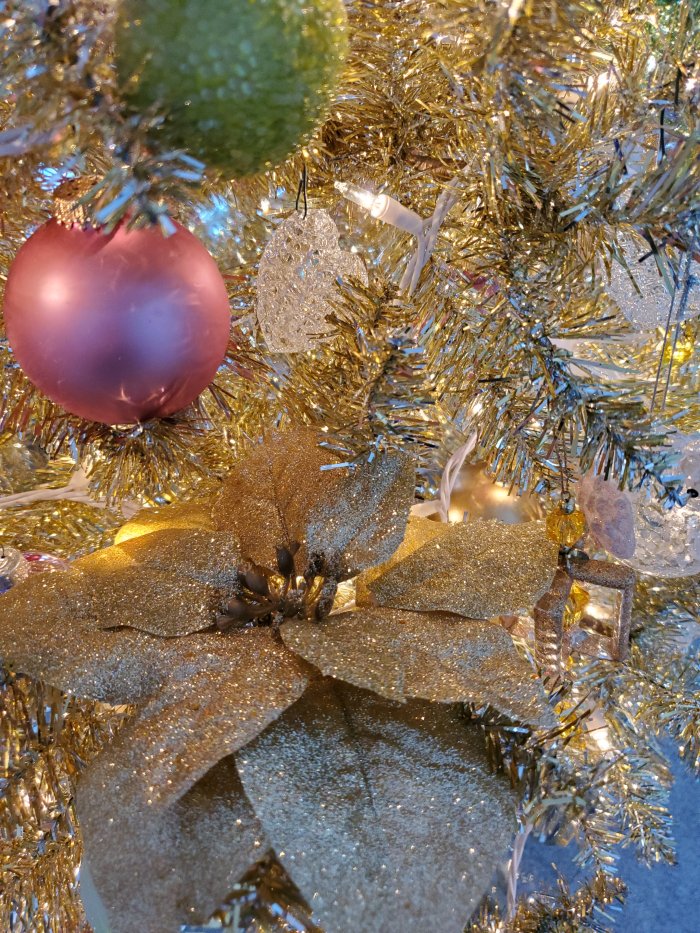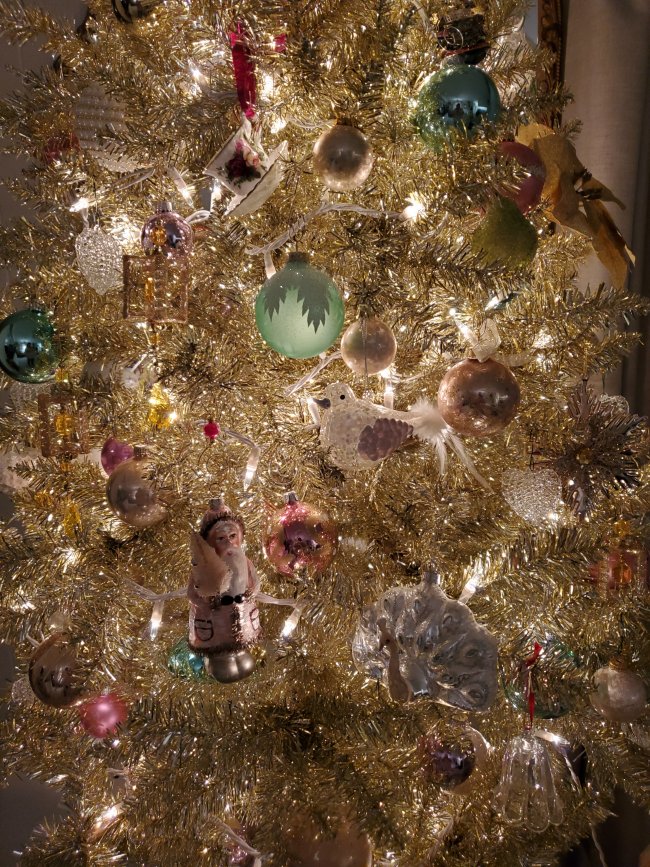 I know my gold tinsel-tree isn't terribly traditional (then again, neither is the pink-flocked one I've been using!), but for me it has been a huge bright spot while the days have been getting shorter. I'm so glad I went all-in for Christmas sparkle this year!