Are you one of those folks who decorates their entire house for Christmas? Beautiful garlands everywhere, multiple trees, the whole house looking somehow coordinated? I wish I could be one of those people… but I'm not. I seem to focus all my efforts on the living room, and it always looks very nice, but then the things I put in other rooms of the house just feel very random. But they are all things I like, so I guess it's okay! LOL
Anyway, just thought I would share this year's Christmas tree and a few other spaces I've decorated this year!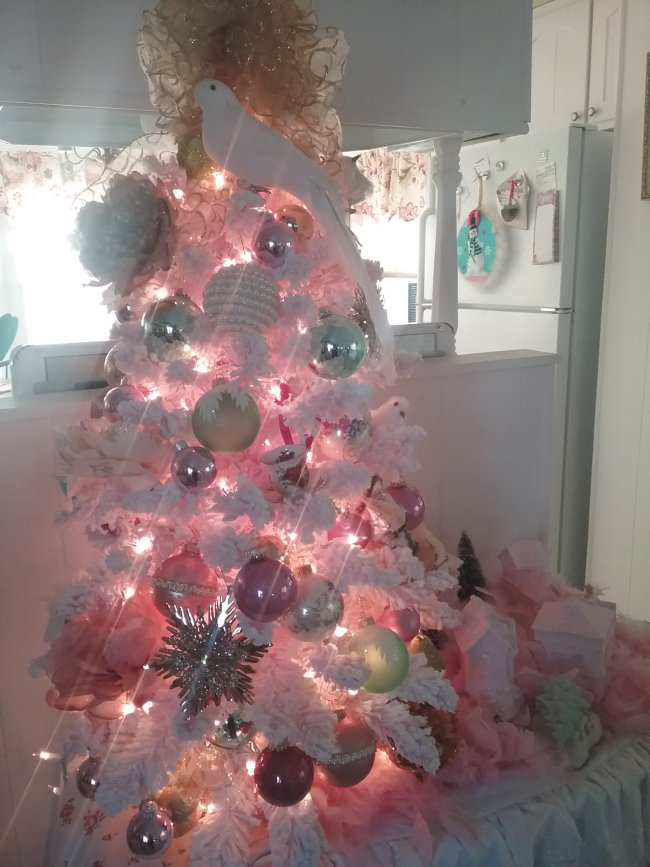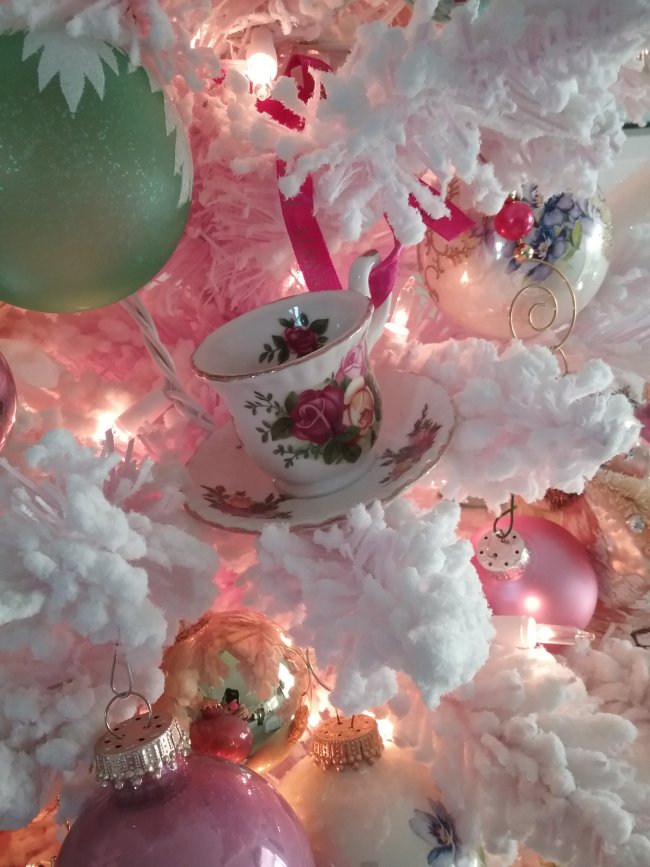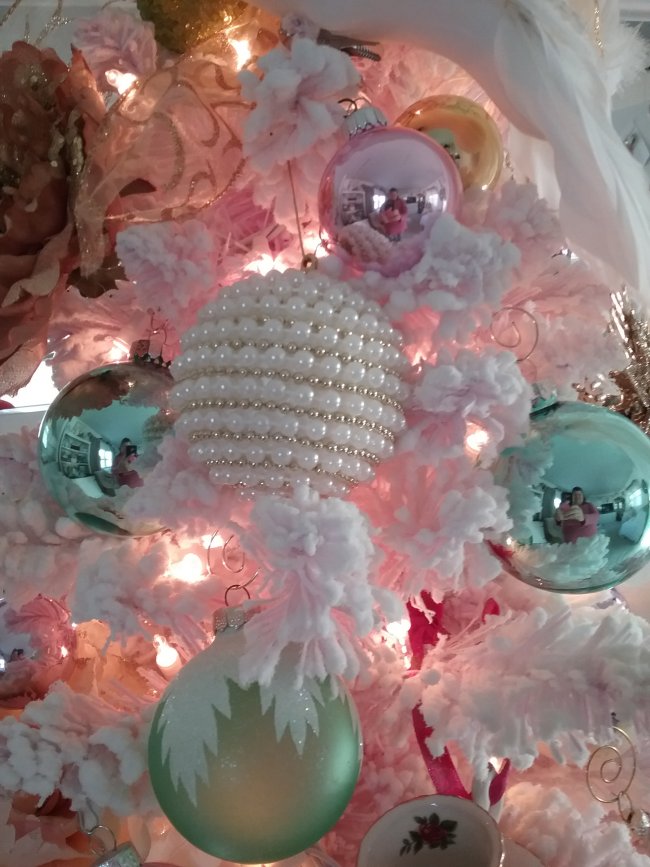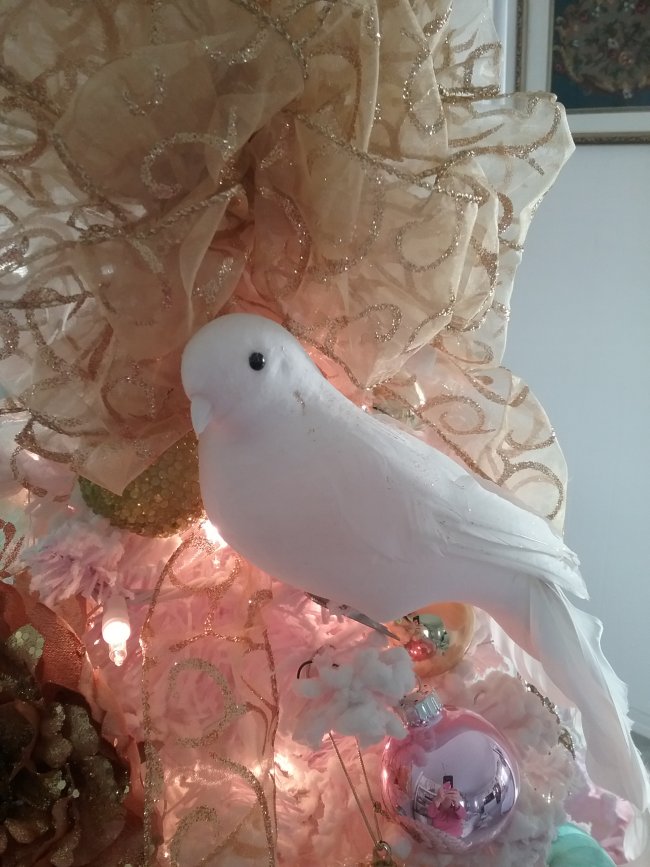 This year I only used a few of the buildings from my "pink frothy village" that I've been working on for the past couple of years, and I pulled in a few figures from my Precious Moments "Sugar Town" village as well – sort of a combination of two sets. I like them at the base of three like this!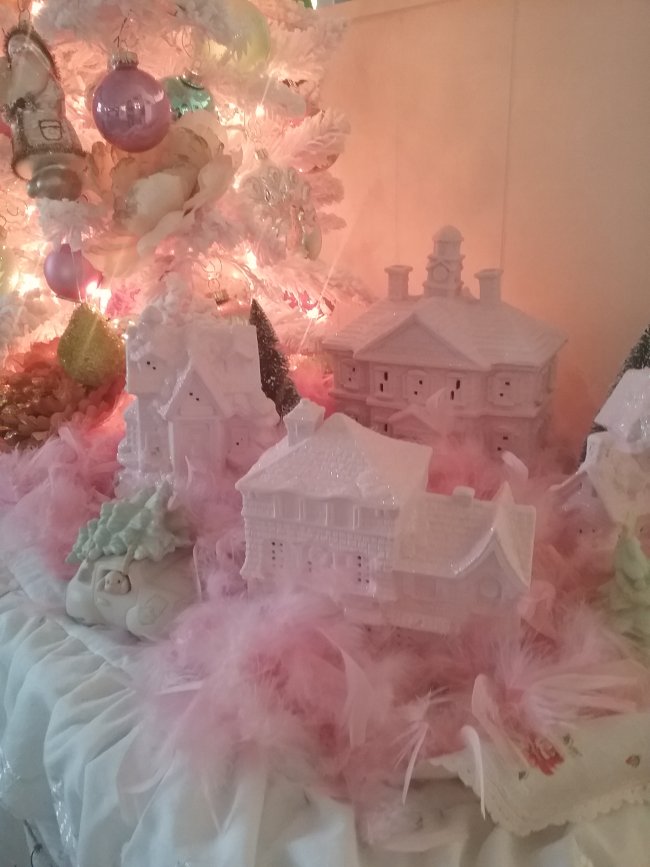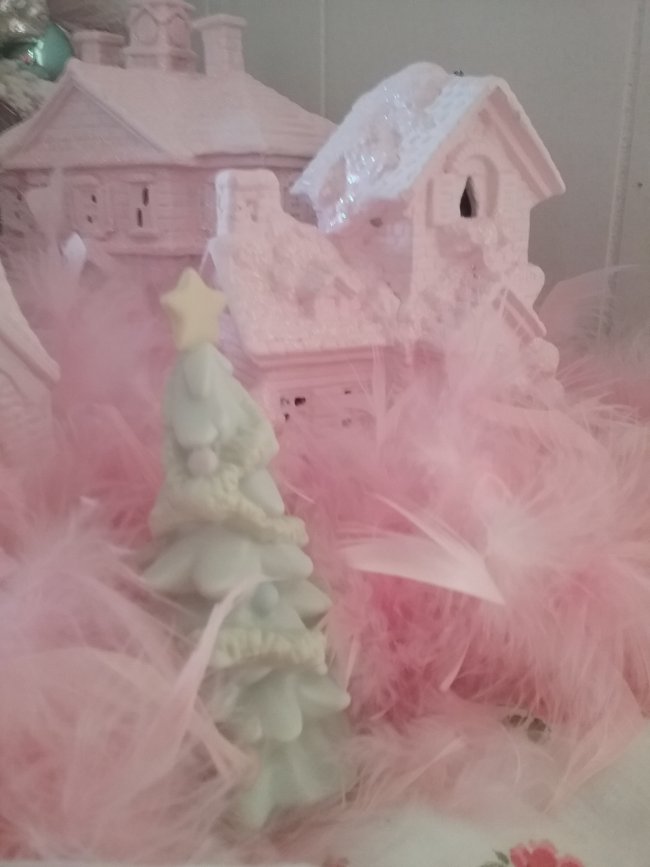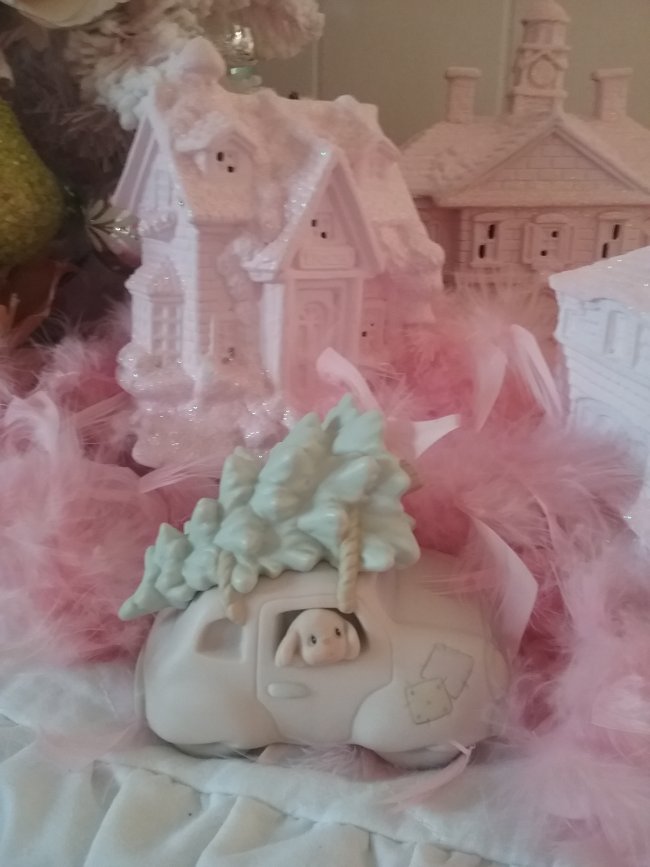 My bathroom has its own decor this year – a miniature white tree from Dollar Tree covered with vintage Shiny Brites: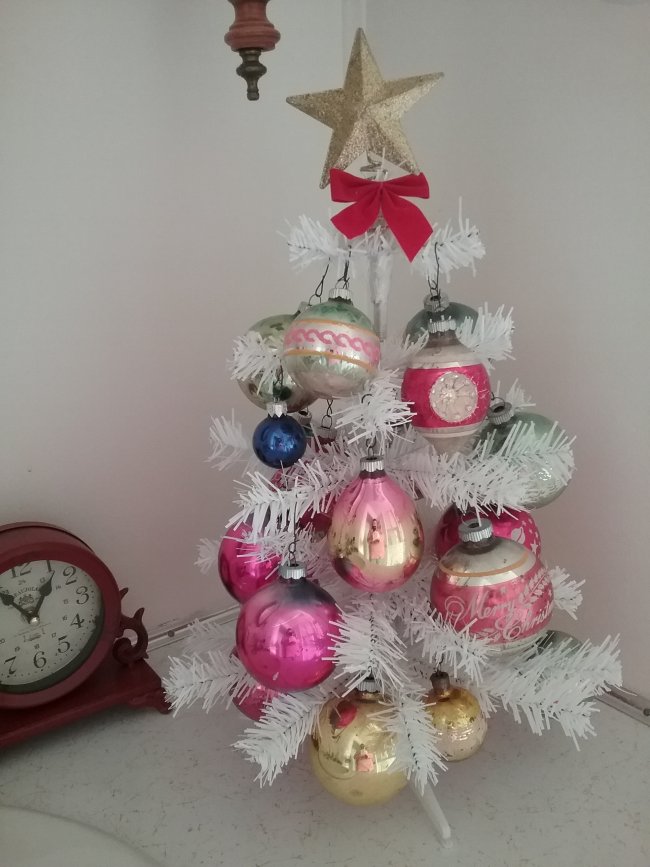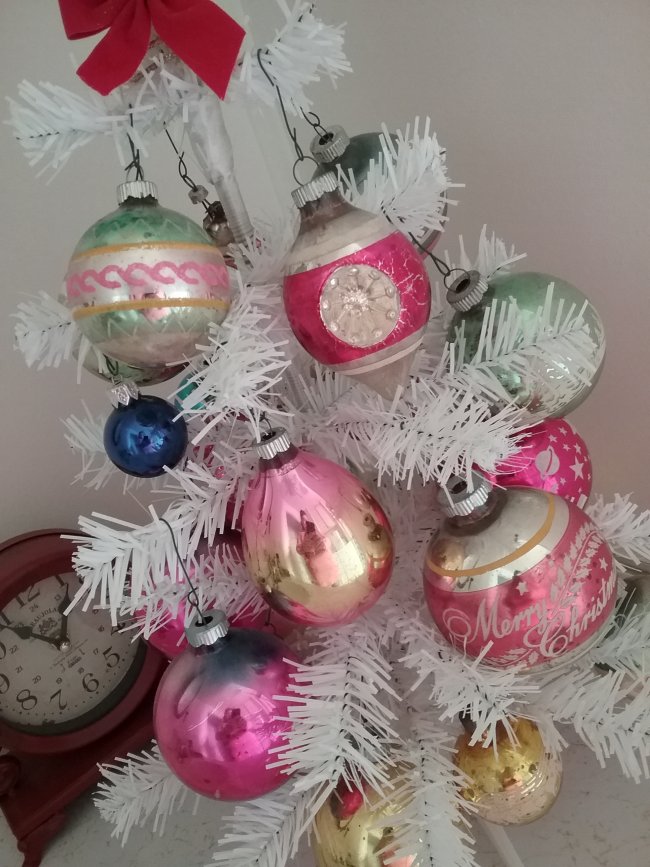 … and a vintage hooked-rug piece that reminds me so much of the type of things my paternal grandmother, Helen, used to make: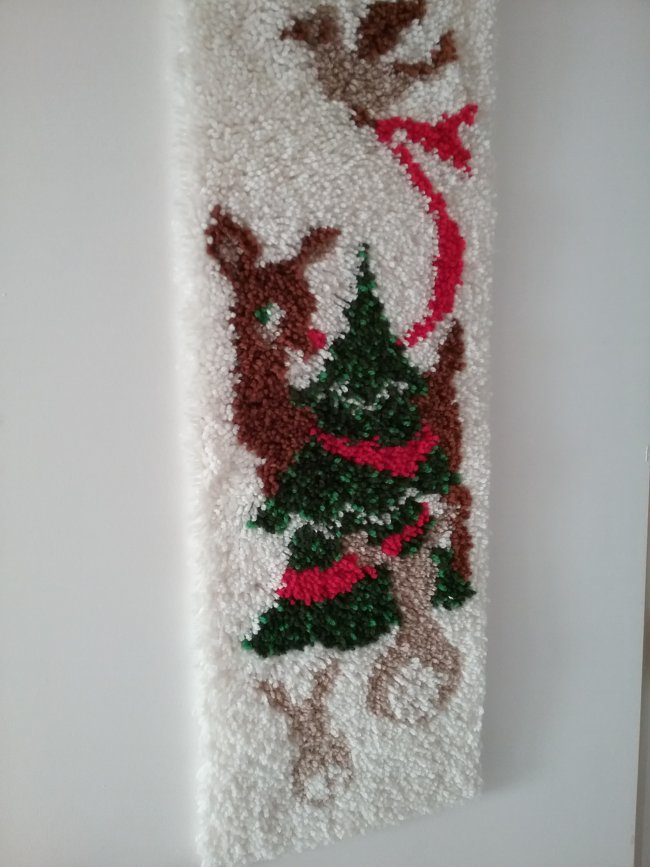 These items on my kitchen sideboard were used at the punch station for the cookie exchange earlier in December: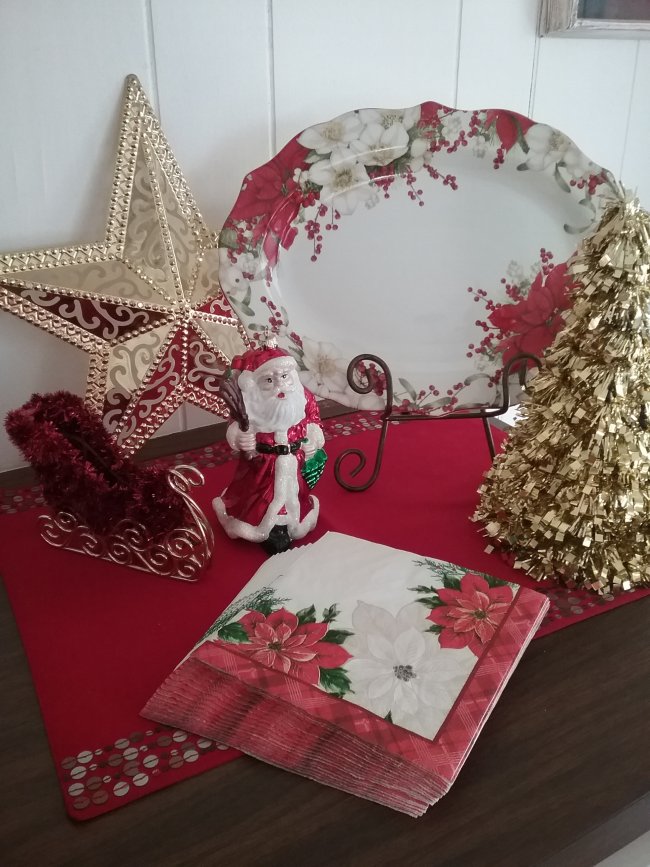 And the centerpiece on my kitchen table is a mash-up of the one I used at the cookie exchange and the one I did for my winter-themed tablescape. I added the small stack of antique postcards because I thought it fit well with the white ceramic sleigh.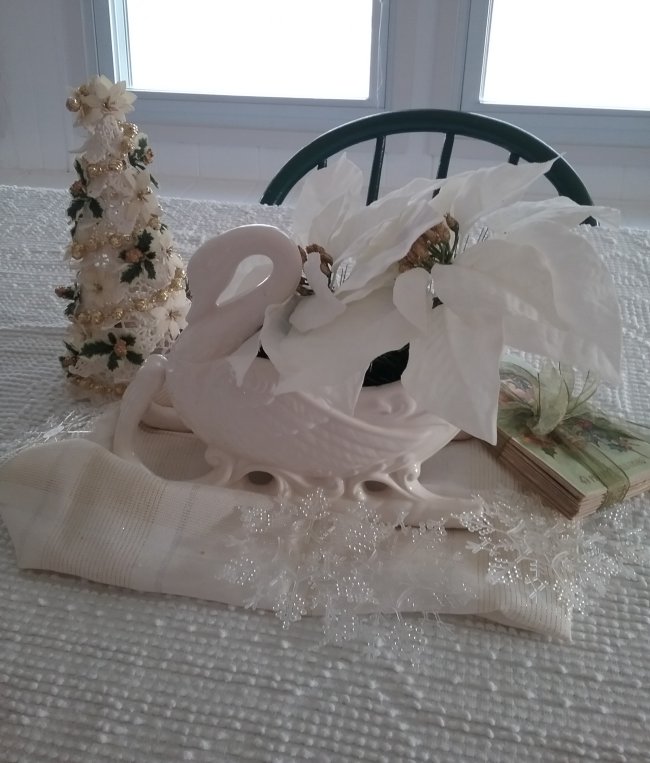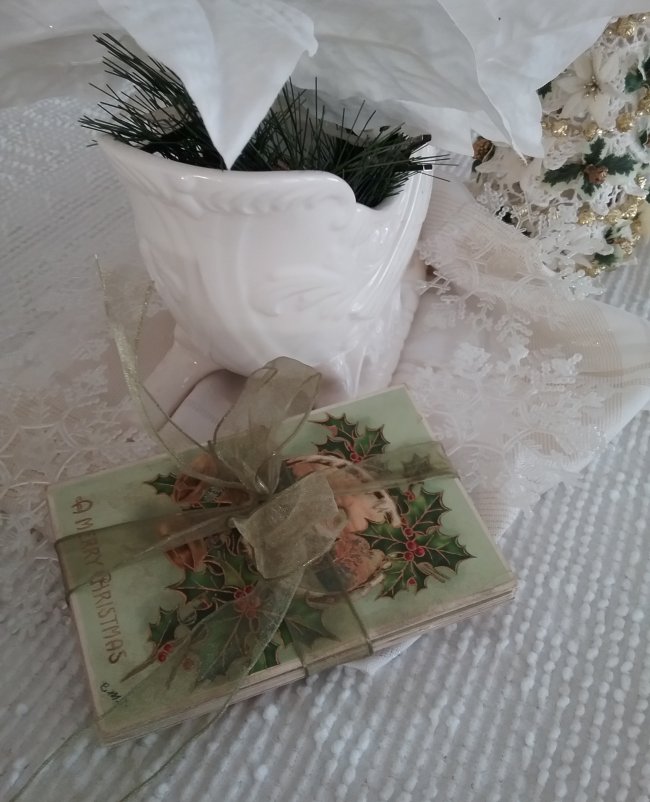 Another colorful little tree from Dollar Tree and a cute little penguin on springy legs, given to me by my daughter a few years ago: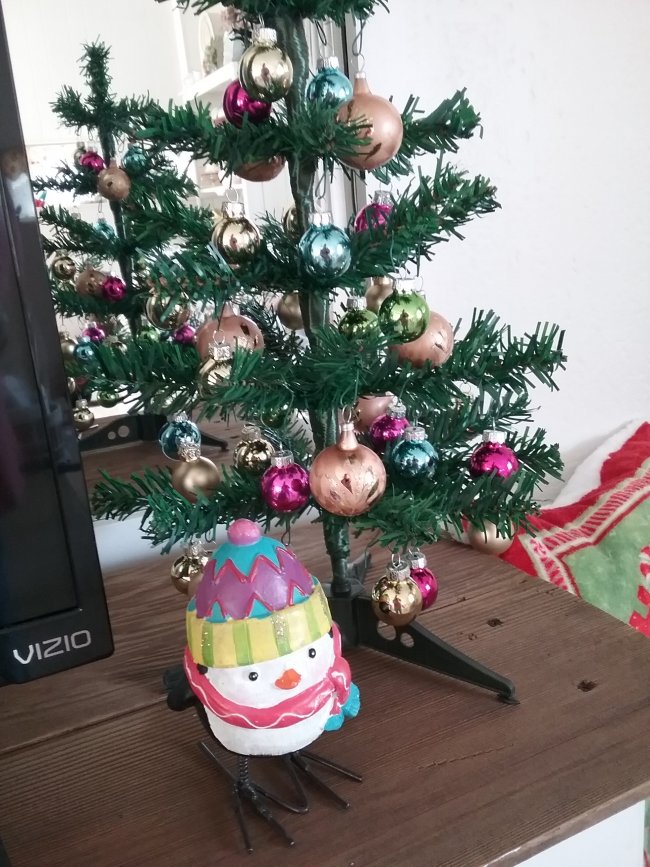 A more "opulent" or antique feel on top of the curved curio cabinet…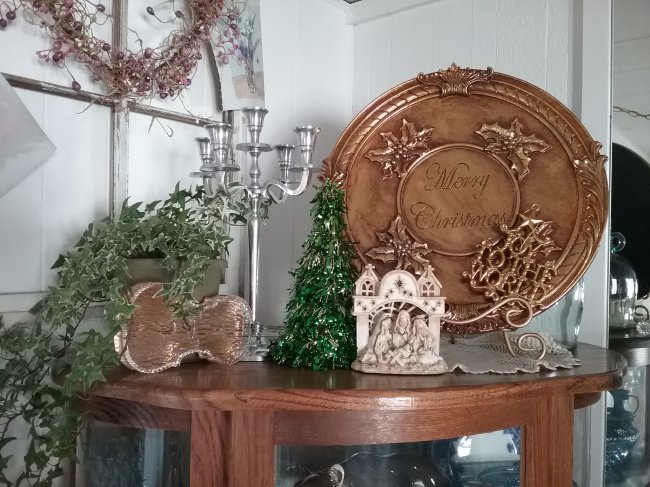 A few items on the porch and front door – all of these were Goodwill/thrift store finds!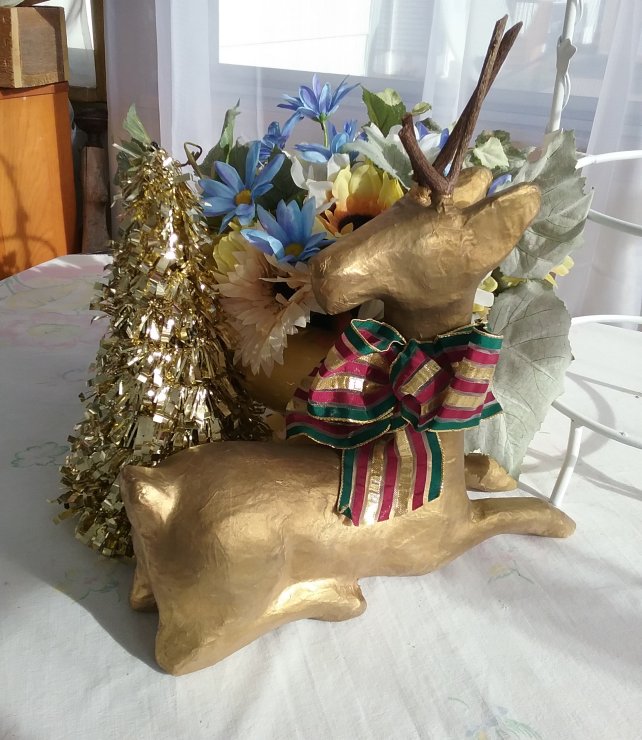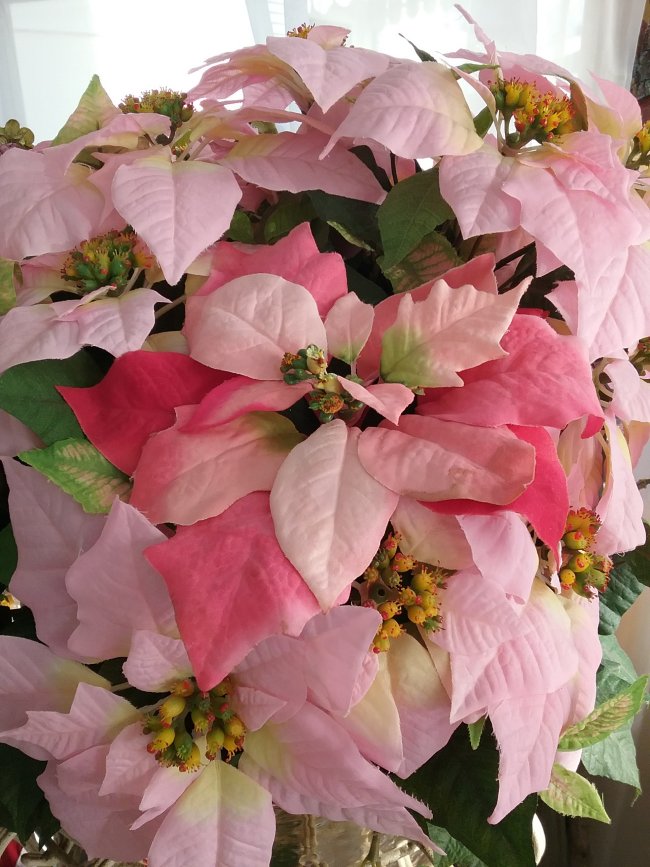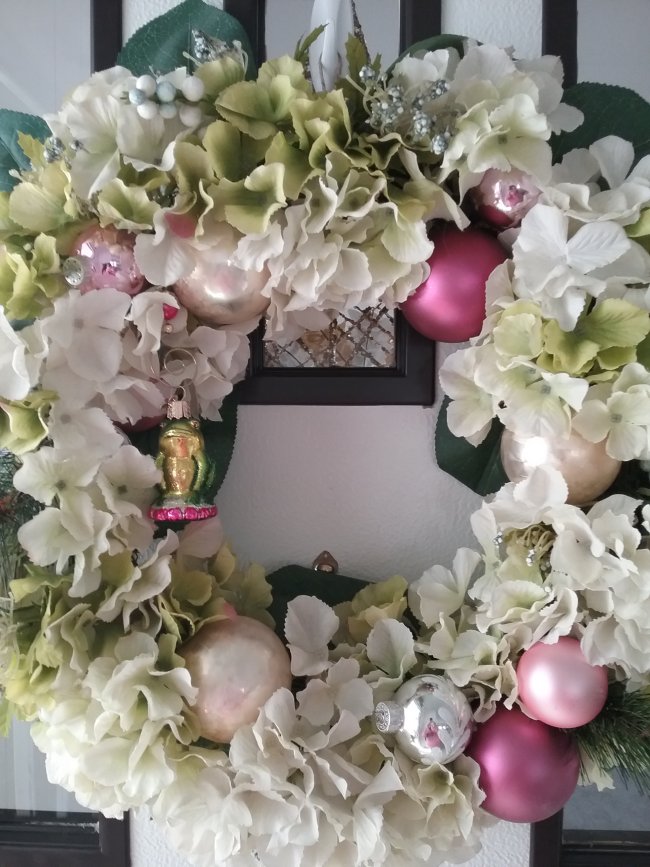 Not terribly well-coordinated, but still festive and fun! I'll be sad to take it all down in a week or so. How about you – are you ready to clear out the Christmas yet?