So, yes, it is December 26 and I'm just now getting around to sharing my Christmas tablescape. I truly have no excuse – I wasn't even that busy this year! I set and photographed the table a couple of weeks ago, but I wasn't hosting anyone for Christmas this year so I never even enjoyed a meal at it – I just set it, took pictures, and then put it all away. (Which is not to say I didn't enjoy a Christmas meal… in fact, I went to my daughter's home – her first solo apartment – and she fixed us lunch and even set the table using the Christmas dinnerware I gave her last year. It was a lovely AND delicious lunch!)
You've probably guessed by now that I don't eat at most of the tables I set… I live alone, and entertain only rarely, so mostly I set pretty tables as a creative outlet and to share ideas (more on that in a future post). Such is the case with my Christmas table for this year, which is centered around the theme of "Winter's Majesty."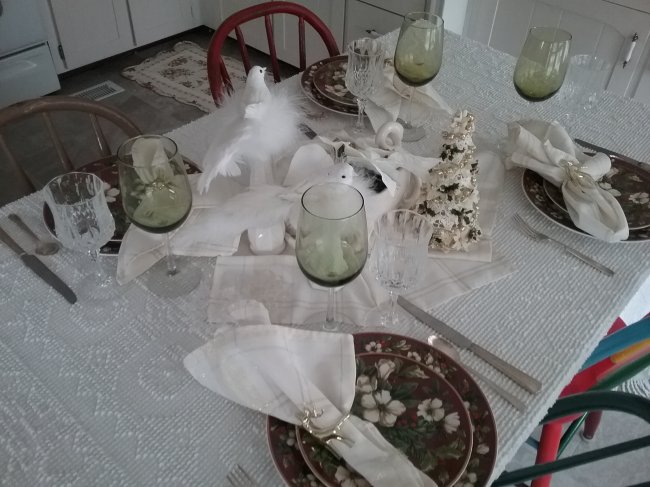 I don't own a lot of actual tablecloths, but I'm certainly not afraid to use something else if it suits the theme and the purpose – for example this table features a white chenille bedspread for the cloth. It gives the impression of a vast field of snow, and the nubby texture also adds interest.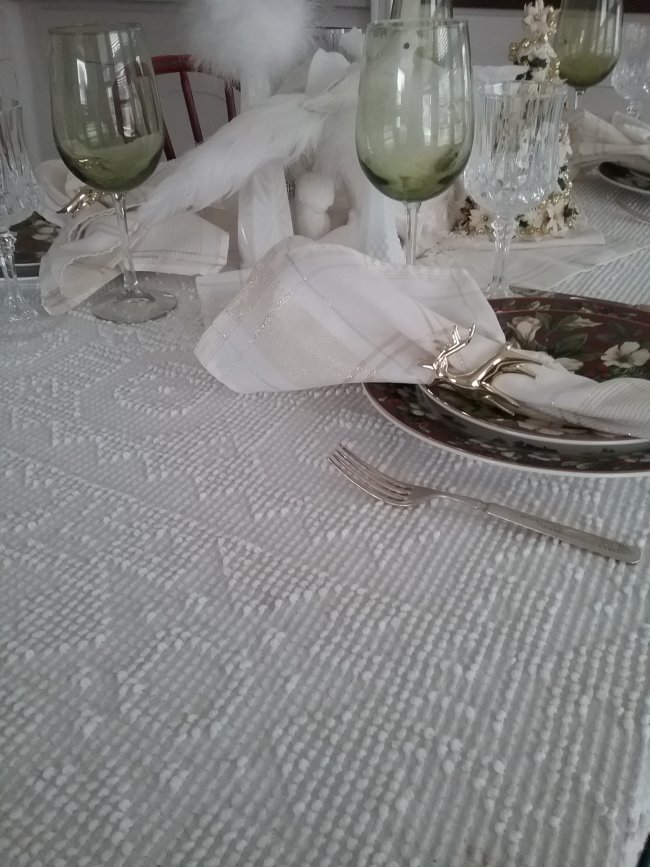 The centerpiece uses a white ceramic swan planter, a handcrafted tree made with small doilies (tatted and starched, I think), and a trio of doves perched on white milkglass vases which I made.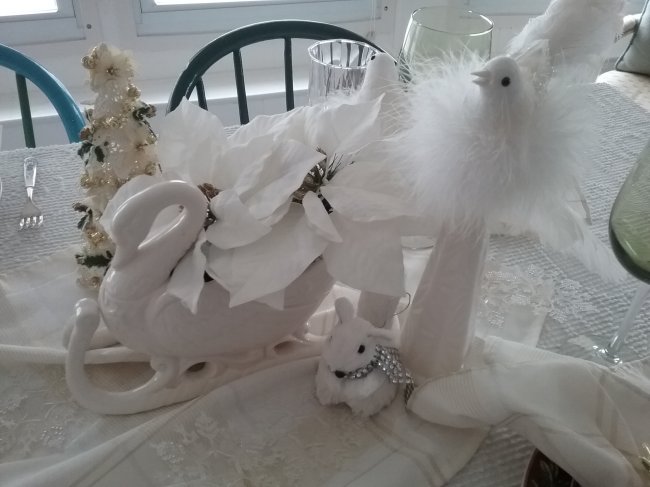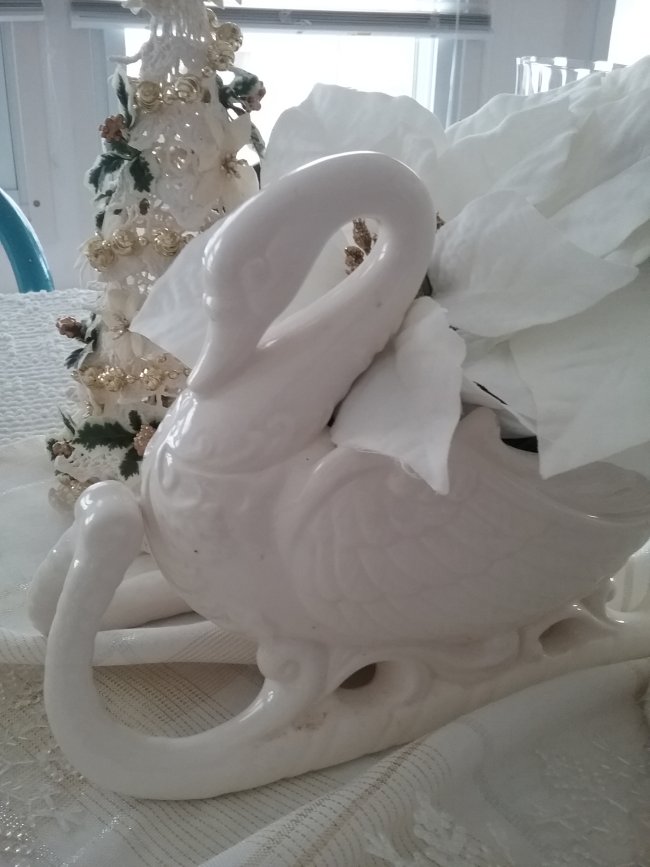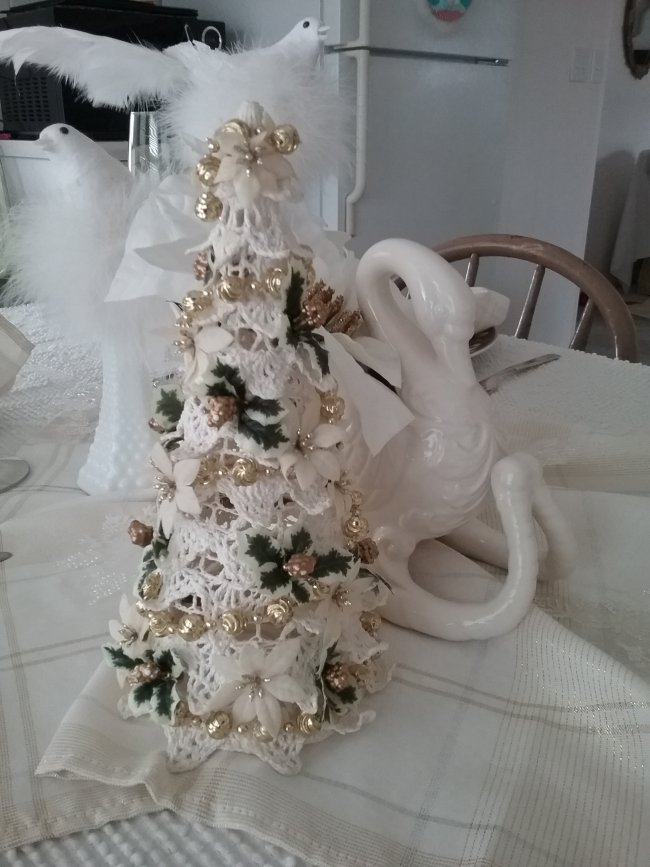 The dinnerware is "Splendor" by Sakura – I was lucky enough to find dinner, salad, and dessert plates, eight of each plus a large serving plate, all for $12.99 at the Goodwill, complete with sturdy storage boxes, over the summer. I set them with ivory napkins woven with silver and gold threads, wintery gold deer napkin rings, and mis-matched silverware – all thrift store and antique shop finds.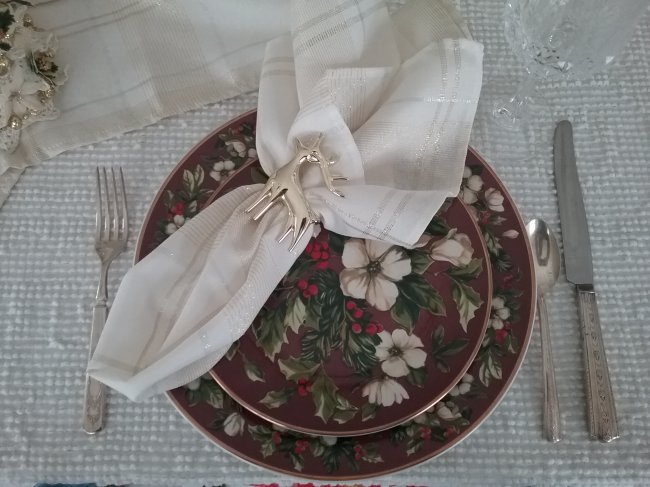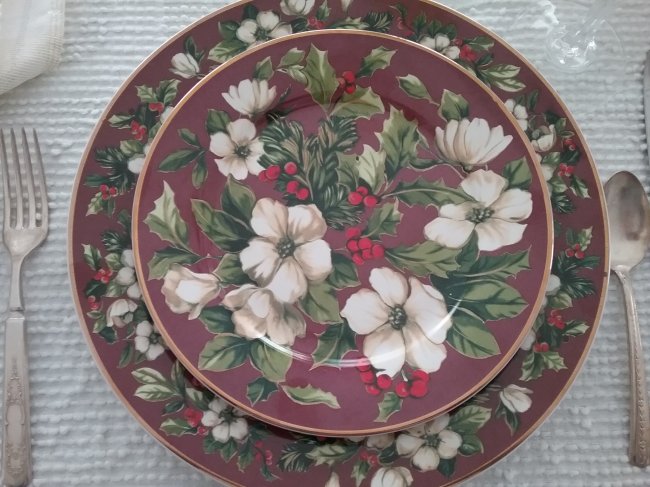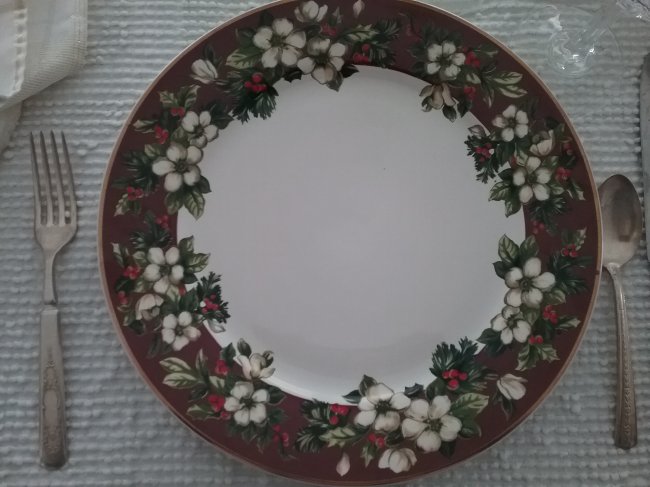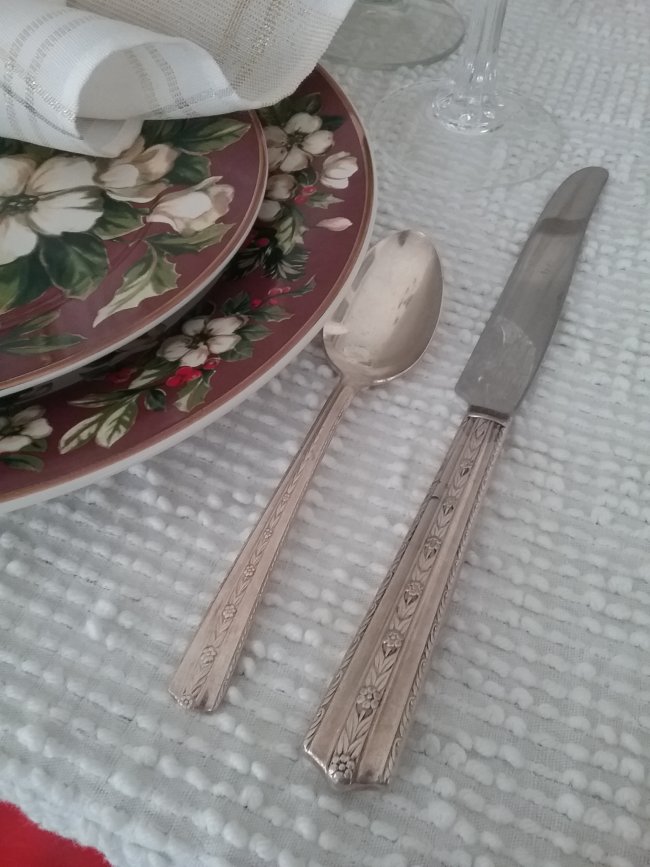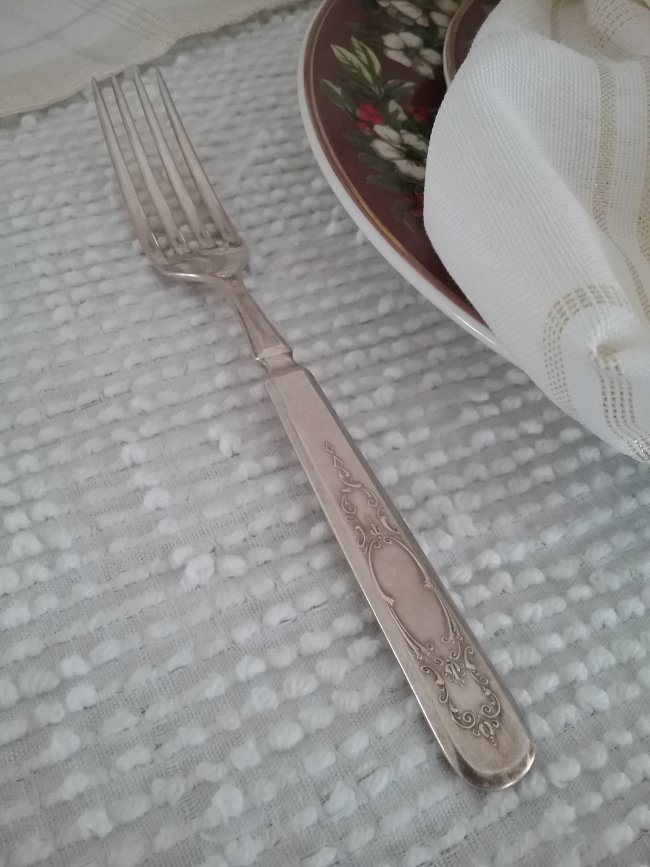 The green wine glasses are from Dollar Tree, and the crystal is Longchamps from one of my favorite charity shops – also $1 each, as it turns out.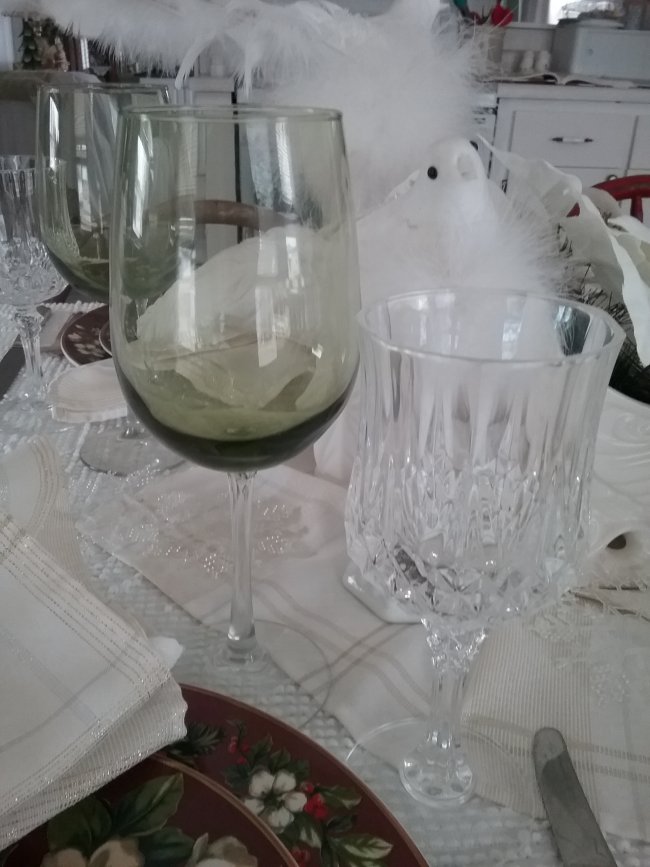 Here are a few more views around the table…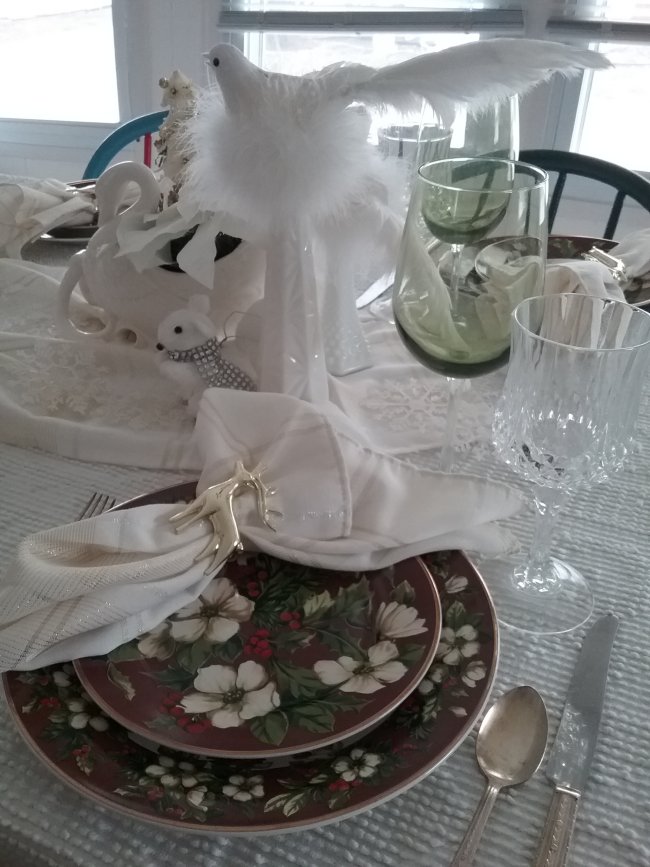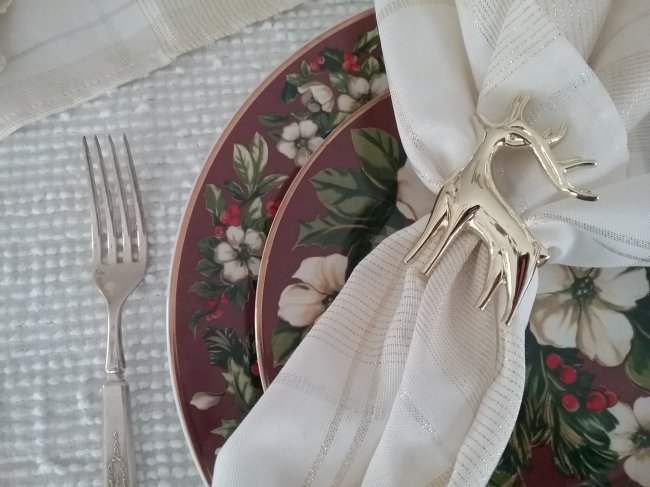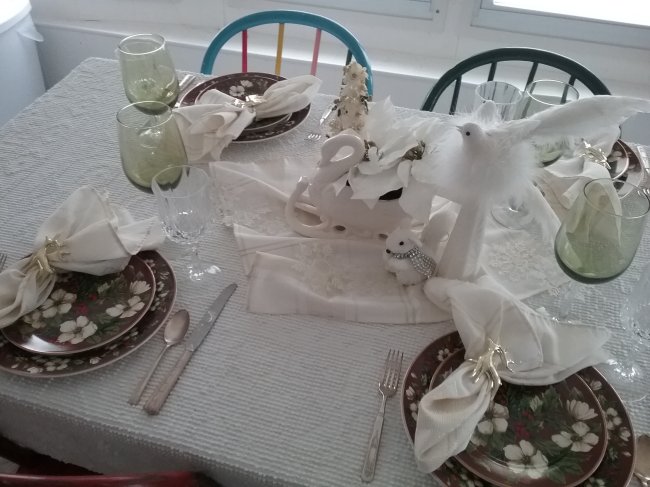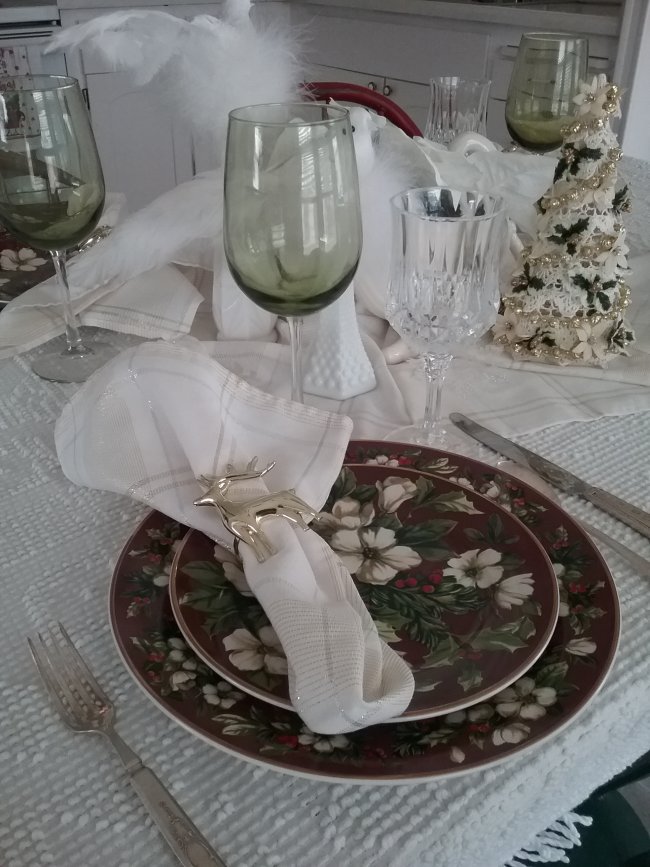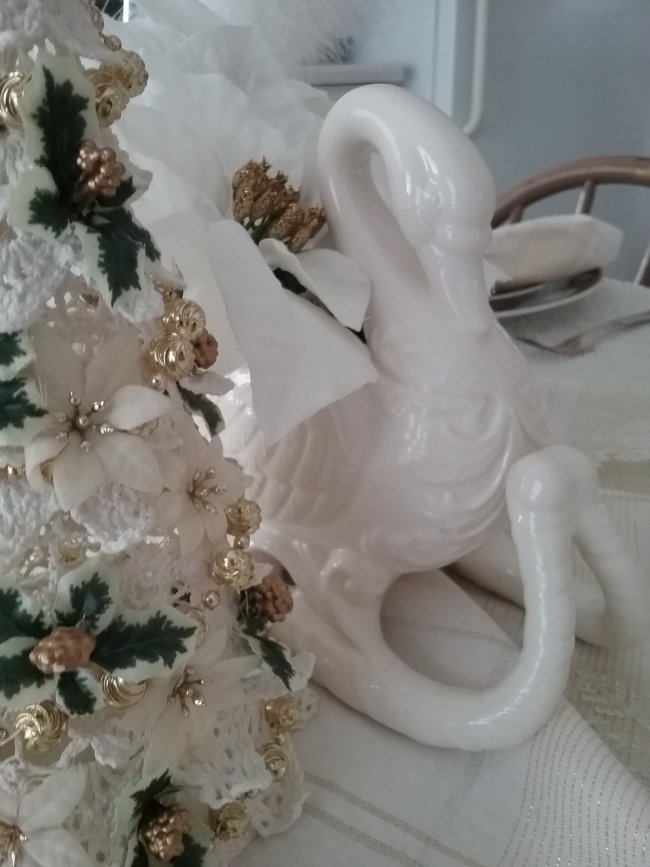 And the put-away shot, just to show how everything coordinates.  Someone told me once that they had seen this same type of shot on other blogs, but it was shared at the beginning of each post, as if to suggest that the whole table was planned out in advance. I don't know about other bloggers, but my tables are always a work in progress until the very end when I start taking pictures. For that reason, it feels more "real" to me to share this shot at the end as if to say, "This is how I ended up." I would add that I was a little disappointed to learn that others were even doing this – I was happy to think it was my own invention! LOL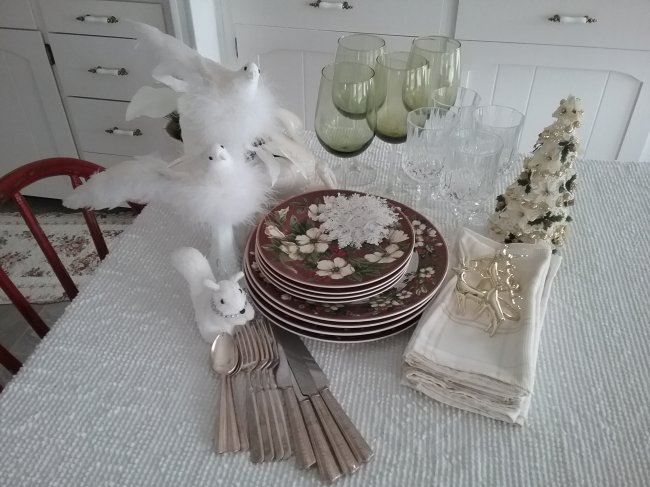 Here's an image suitable for Pinterest if you would like to save my Winter's Majesty table for future ideas.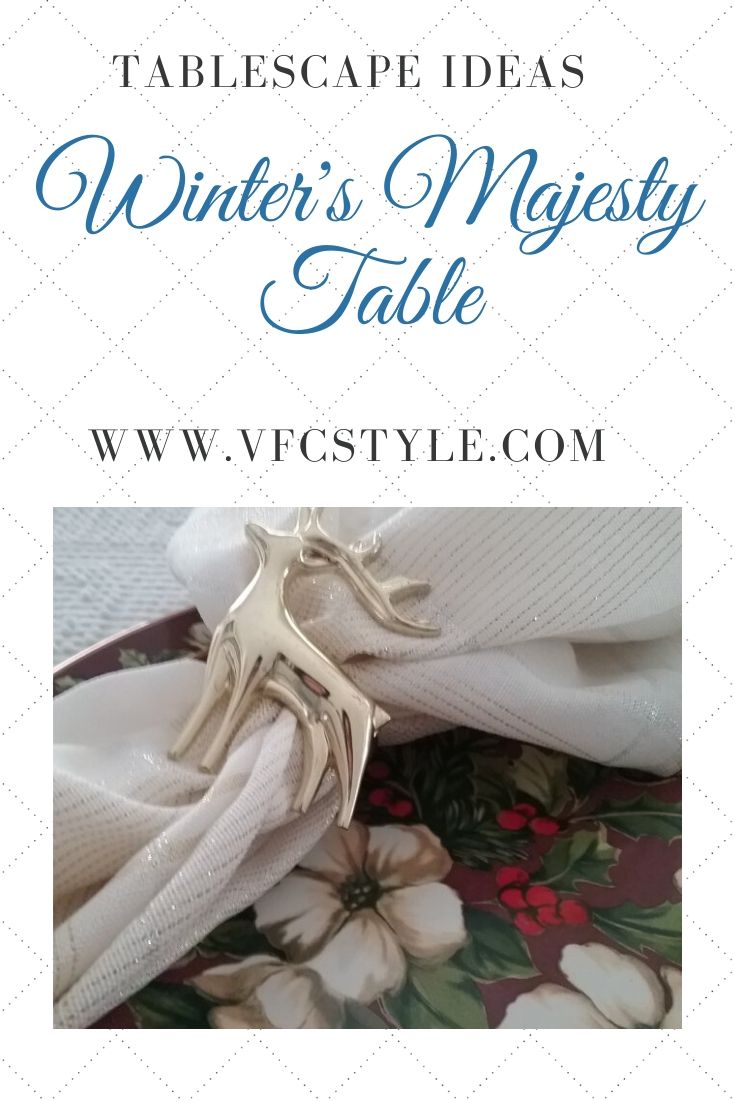 For more beautiful tables set on a budget, come on over to my Facebook group – Thrifty Tablescapers. You'll find many friendly folks and lots of wonderful ideas!
I'm sharing this table – a bit belatedly – over at Tablescape Thursday on Susan's wonderful blog, Between Naps on the Porch.