*Whew*!! I just finished hosting my fourth Christmas Cookie Exchange and so glad I did it this year as it was great fun. Have you ever done this? The idea is that everyone brings several dozen cookies, "homemade and holiday-special," then we all sample the cookies and everyone takes home enough of everything to feed a small army… assuming that army could survive on cookies and other Christmas treats.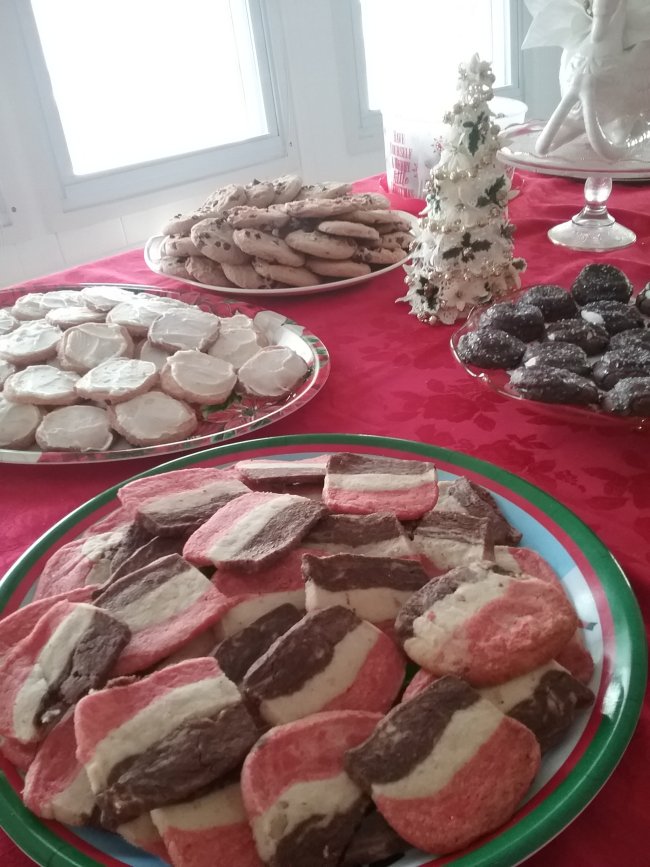 I host my party on the first or second Sunday of December each year – this year it was on December 8, which turned out to be unseasonably mild. Having the party early in the month ensures that my Christmas decorating will be done in a timely manner if nothing else, because of course I want the house to be festive!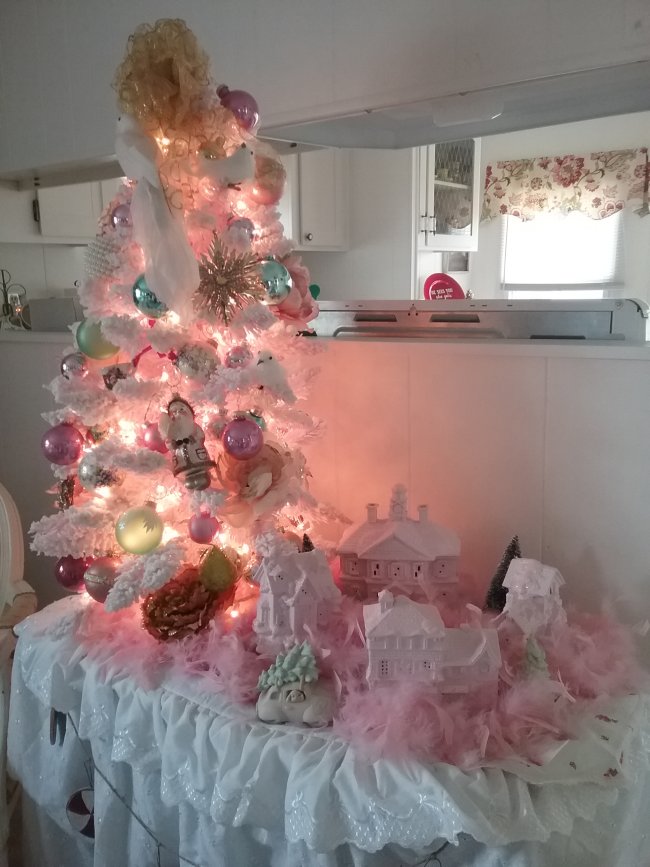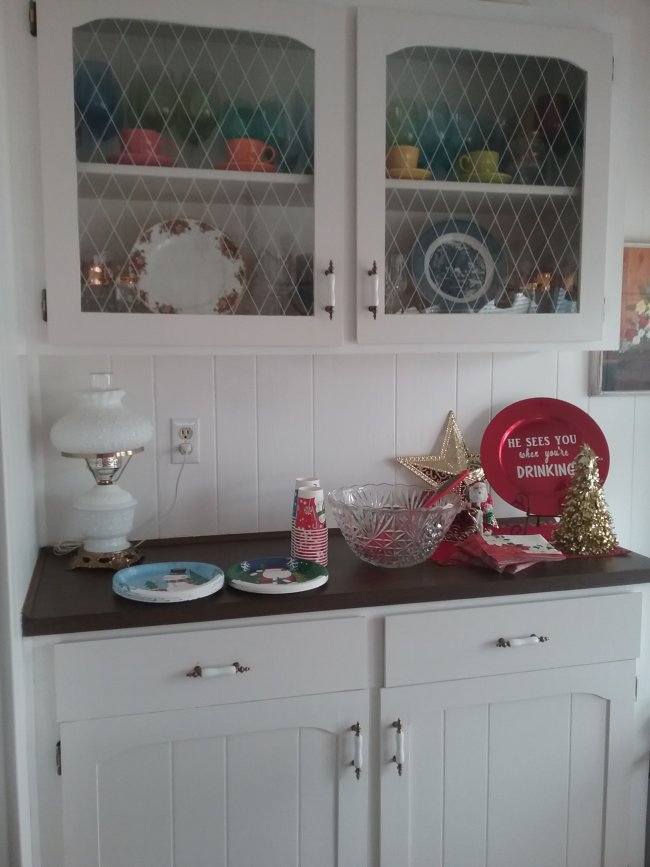 In the past I've organized a few games (similar to bridal or baby shower "games") – but this year I kept things simple and left the games out of it. It spared me the expense and additional work of buying prizes, though I'm not sure I won't bring them back next year. For example, the Christmas Memory Game is always fun… I load up a cookie sheet with Christmas-themed items, let everyone study it for a couple minutes, then give them 2 minutes to list out everything they remember seeing on the tray. The person who remembers the most items gets a prize!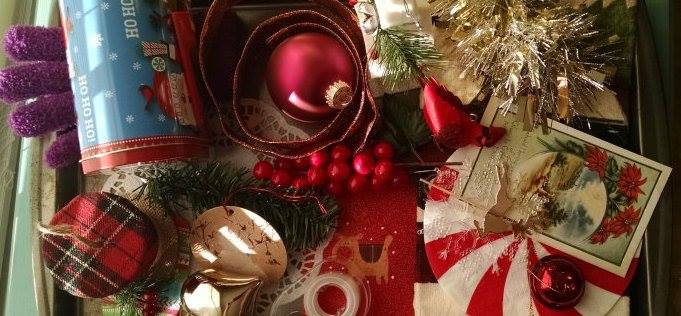 This year there were 8 of us in total, myself and 7 guests, and part of the fun is to make sure there is no duplication of recipes – so everyone has to tell me in advance what they're bringing so I know we'll have a variety. This year we enjoyed Lemon Sable, Chocolate Crinkles, soft sugar cookies, peppermint-topped brownies, Danish Brunkager, Neapolitan cookies, hot cocoa cookies, and chocolate chip.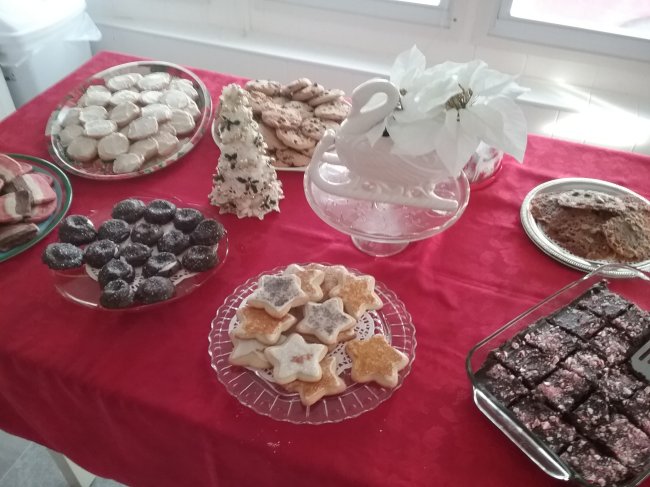 Guests each shared a little about the cookie they brought, its significance to them personally, and their experience of baking it for the group – one friend shared how her baking all went well, but the next morning while tidying up she dropped the can of cocoa powder and it "exploded" all over her kitchen! Can you imaging trying to clean THAT up?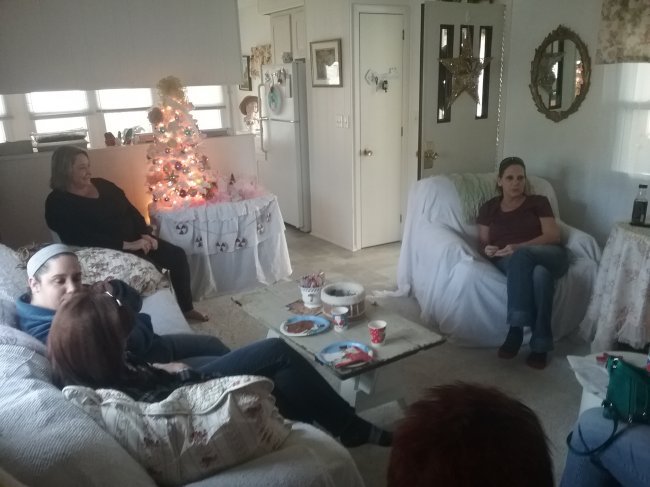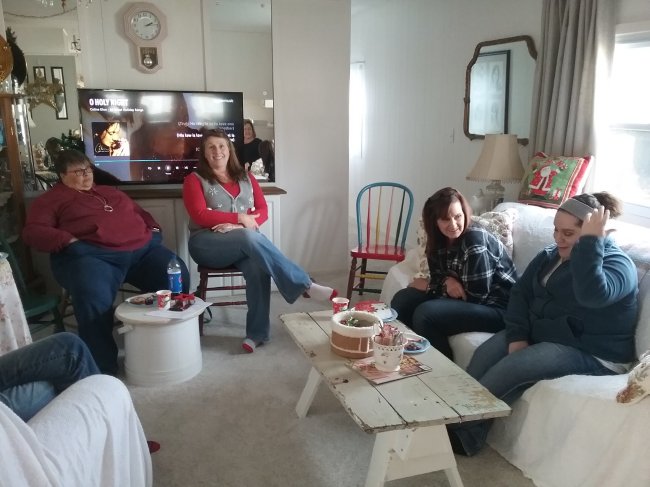 It was a delightful afternoon, and always makes me want to host more parties in the coming year.  What holiday gatherings do you enjoy hosting?