The tradition of the Yule log goes back hundreds of years. It was believed that a log large enough to be burned for the entire Twelve Days of Christmas (December 25-January 6) would bring good luck to a home and its family for the entire year. Eventually cake makers devised a recipe for a Yule log cake (the first one being documented around 1615). The traditiion was popularized in France, the cake was called Buche de Noel, and its popularity reached its peak in the English Victorian era. The cake is essentially a rolled chocolate sponge cake with cream filling, which is then frosted to look like a log, dusted with "snow" (powdered sugar) and decorated with elaborate marzipan elements such as animals and leaves.
I got motivated to try this cake one evening recently while watching cooking shows on YouTube, and because I started so late in the day (around 8 pm) I had to alter the recipe a bit to accommodate ingredients I had on hand. I substituted a bit of mayonnaise for a couple of the eggs, and I used chocolate filling instead of white cream because I didn't have heavy cream available – I just made chocolate frosting, and used it both inside and outside the cake. I also (and for this I apologize profusely to the culinary world) used inedible items for my decorations – I wanted to create a cute and good-tasting cake, but I didn't want to spend the time making edible decorations given my lack of on-hand ingredients.
Here's the result: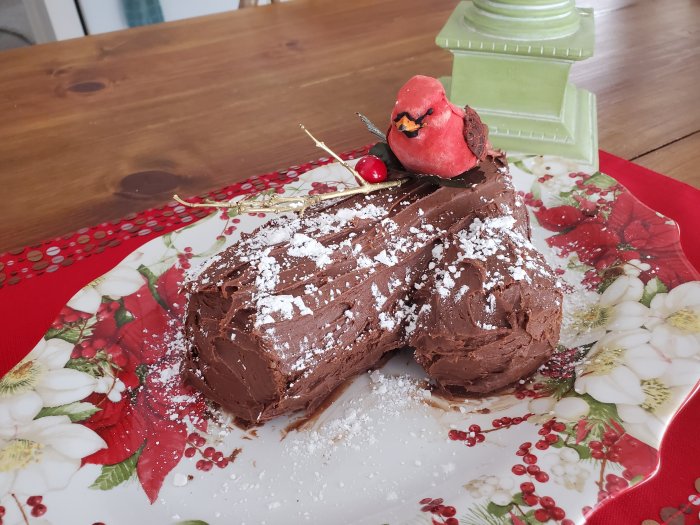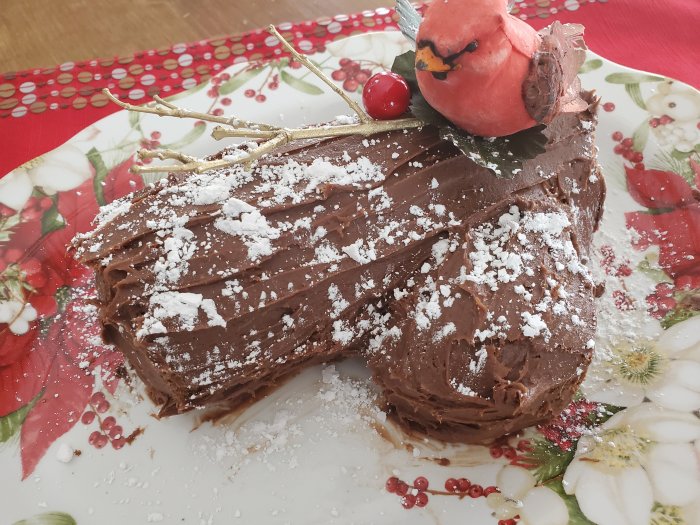 I mean – come on – it's adorable!! Am I sorry the decorations aren't edible – honestly? Not really – it's pretty obvious you just remove them when it's time to slice the cake, and the presentation is just as pretty as if I had labored for several more hours. Besides, I wasn't nearly as worried about using inedible decorations as I was about achieving the rolled cake itself – but turns out that part was fairly easy. I think the fact that I used some mayonnaise instead of 2 of the eggs made my cake a bit easier to roll without cracking and coming apart. As soon as I figured out that the roll was going to work, the rest was a breeze. Here's what it looks like inside: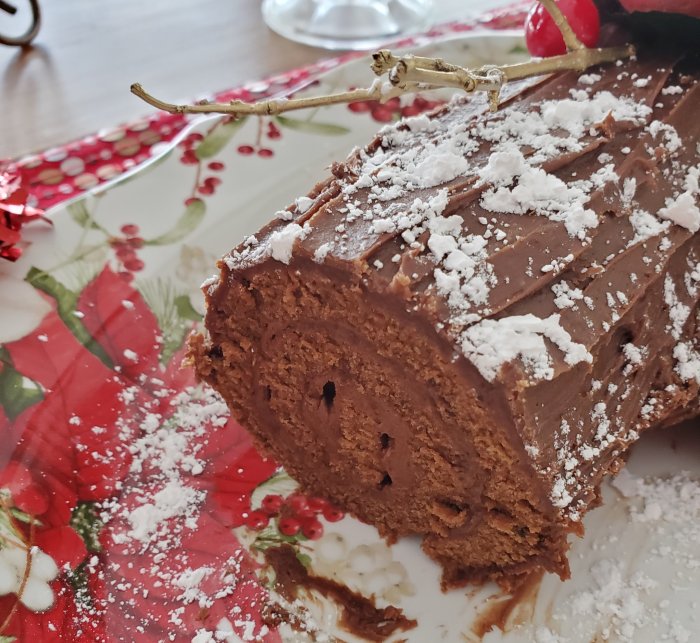 There are any number of recipes online for this lovely cake – I read through a couple of them and just followed them step-by-step, and I watched Randy Sharp's Dinner Party Tonight Buche de Noel episode for a demonstration. For my filling, I used this recipe for Chocolate Cream Cheese Frosting.
My Buche de Noel became the centerpiece for my snack table when my daughter and her sweetheart came to celebrate an early Christmas this past Sunday! Other treats included Lemon Sable (butter cookies), peanut butter fudge, Oreo balls, lemon bars, and spicy baked chicken wings.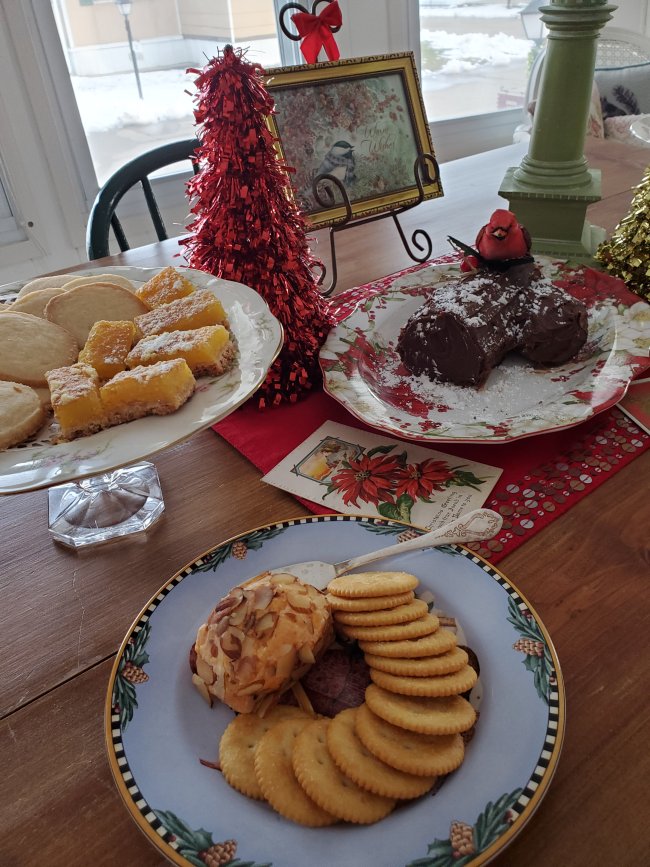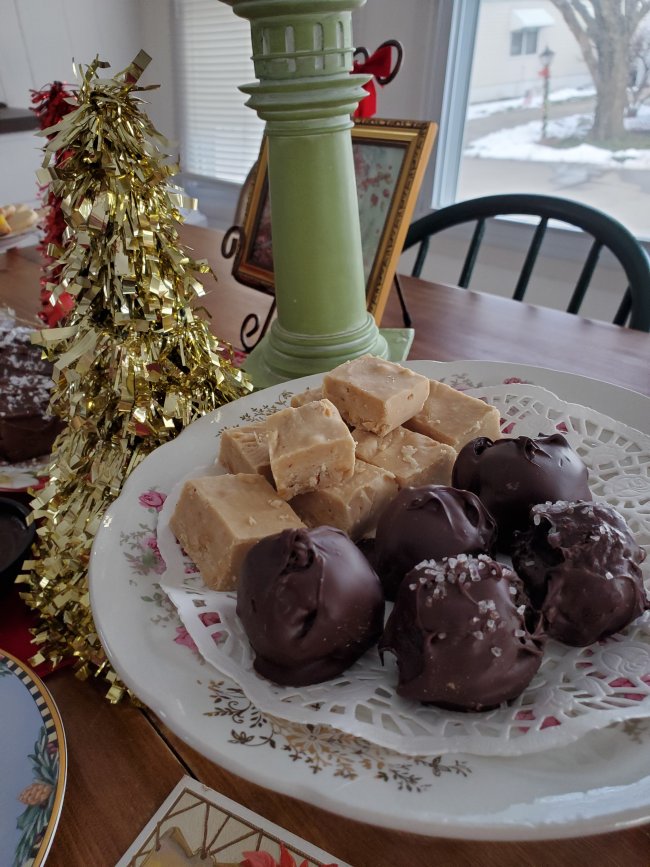 One thing I've learned, especially from Randy Sharp on YouTube – it never hurts to try something new! As she likes to say, "You're not afraid, because you're a 'dinner partier'!" Will you try Buche de Noel? I'm so glad I did!