Earlier this year Greg built a beautiful new top for my curb-find kitchen table, in the harvest style I had been envisioning.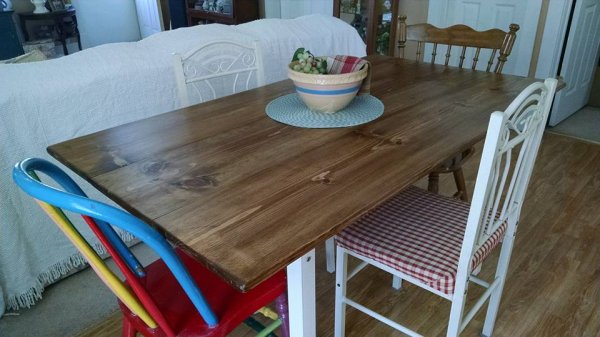 With plenty of tabletop "real estate" to work with, I was finally able to begin styling some fun tablescapes using the many dinnerware patterns and vintage items I had acquired. Here's a quick peek (with links back to the original posts) of the pretty tables I had fun creating this year!
In May I featured square dishes called Serape for a fun and festive Cinco de Mayo table.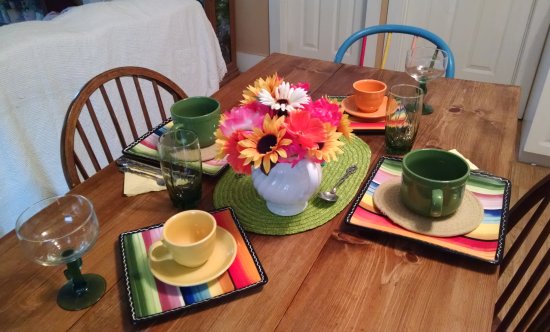 I also shared a pretty table for Mother's Day featuring "Butler's Pantry Gourmet" by Lenox.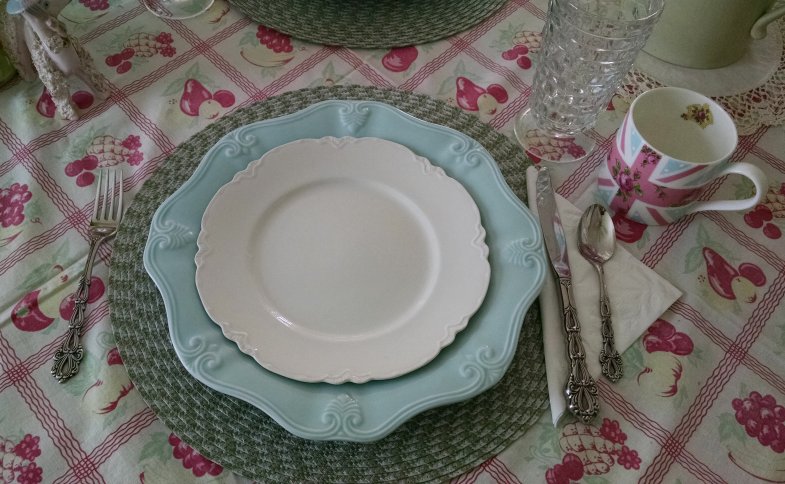 I had purchased these cute Pier 1 "sliced orange" plates (featured in August) because of their bright citrus color. I re-donated them a few months later, and recently I saw them on the shelf at the same Goodwill where I'd donated them. It took all I had NOT to re-purchase them!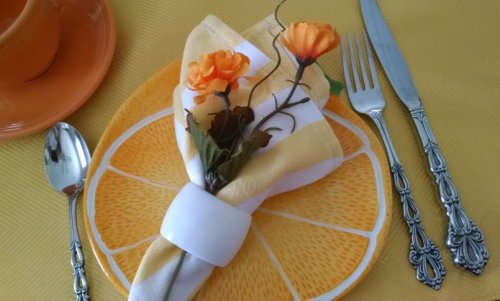 Then in September, not quite ready to let go of Summer, I set a couple of late-summer tables that helped transition into Fall with faded floral colors and Autumn textures.  This one featured Norway Rose platters by Cunningham & Pickett…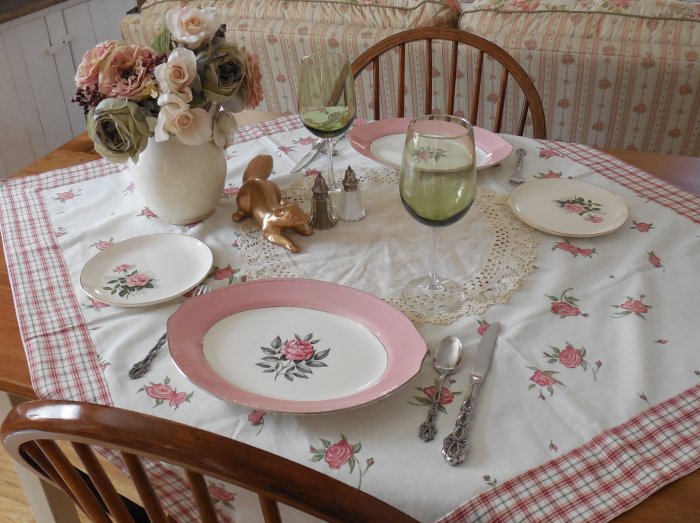 …and this one featured "Florence" by the Pope Gosser Company, and the green "Soreno" by Anchor Hocking.
I had given in to Fall by the time Thanksgiving rolled around, so I styled this holiday table using both Harvest Time and Windsor Fruit by Johnson Brothers, and a most interesting tablecloth!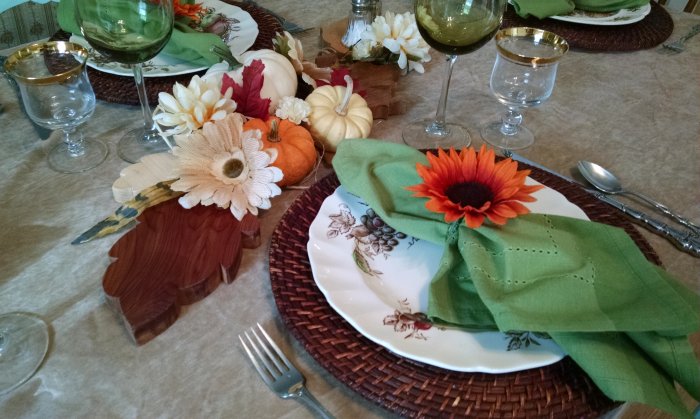 Finally, in December, I shared two wonderful tables that (hopefully) captured the magic and majesty of Christmas. This one featured World Bazaar's "Christmas Ribbon" in a table with a natural woodland feel: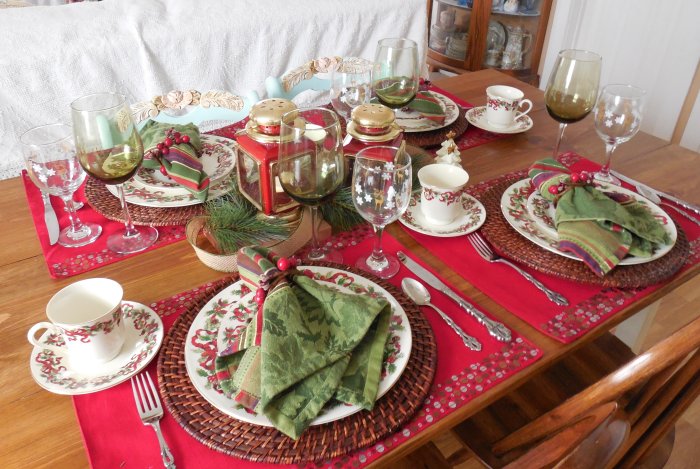 … And this one was all a-shimmer with a set of stunning gold-rimmed dinner plates (maker unknown), my newly acquired gold-tone flatware, and lots of golden touches around the table.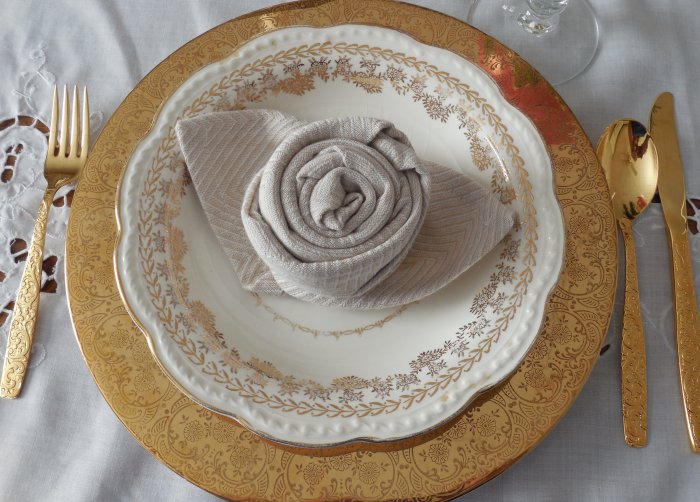 Throughout the year, my tablescaping experience evolved such that one of my favorite shots of each table was taken at the very end, when items were gathered up to be put back into the cupboards. I like the "put-away shots" as much as the actual table settings!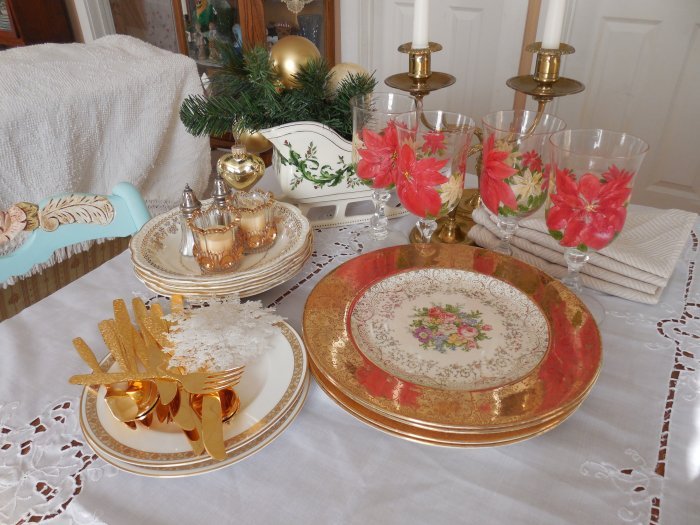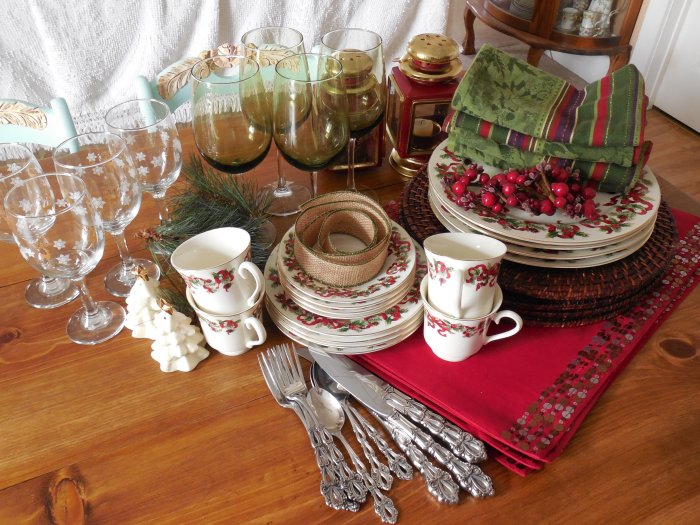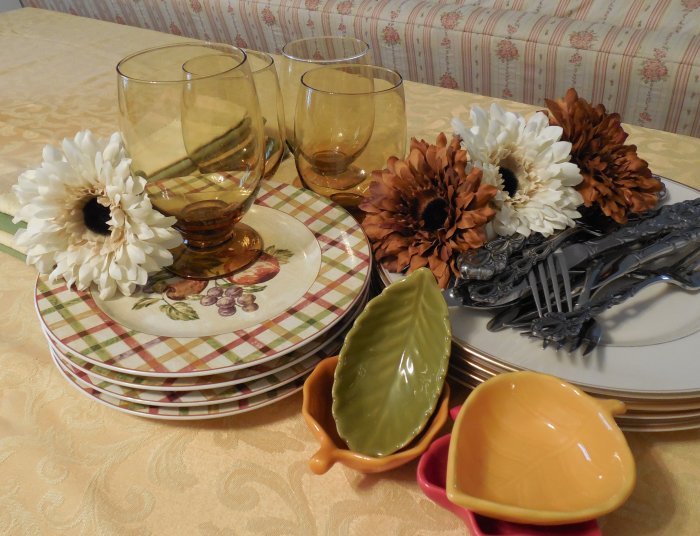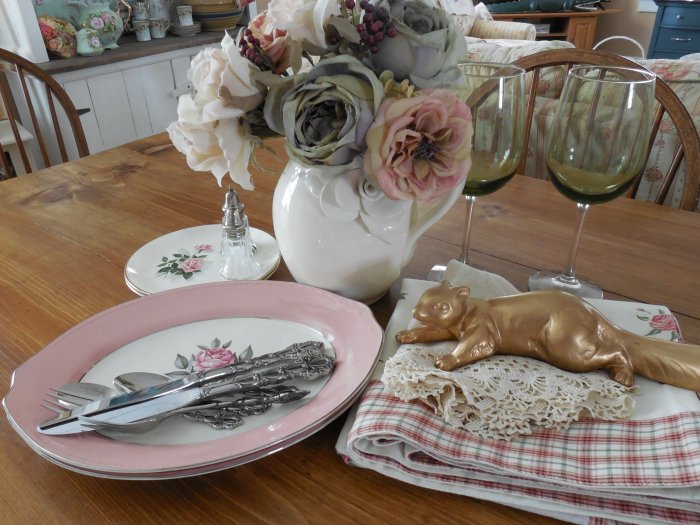 I'll be creating and styling more pretty tables in 2018; I have two already planned for January! Hope you'll pop back in to check them out!
PS – As this blog grows, you'll always be able to get links to all the tablescapes by clicking on the category called "tablescapes" in the right-hand column of the blog. Easy, right?
I'm sharing my tablescape round-up at Tablescape Thursday, over on Susan's blog "Between Naps on the Porch."