In keeping with our enjoyment of not Fall but Faded Summer, I put together another simple table that uses a pretty blend of natural botanical colors, sneaks in a bit of texture, and also features a completely lovely set of china that I recently acquired.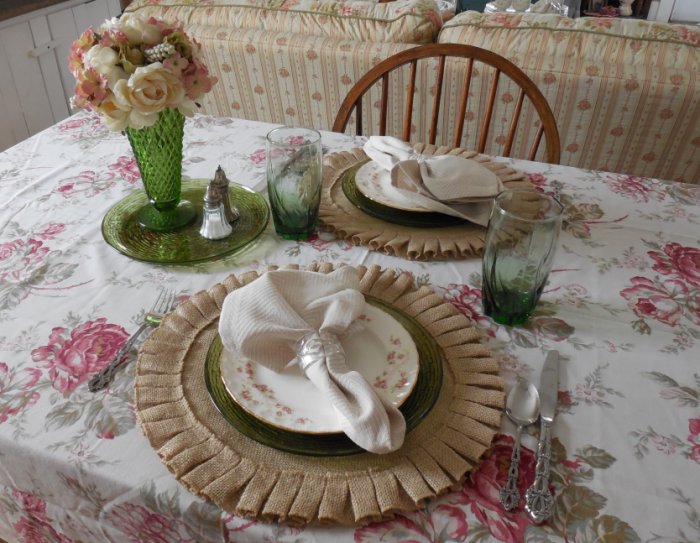 Our tablecloth this time keeps roses at the forefront, in just-right faded hues. It is actually a full-size bedsheet!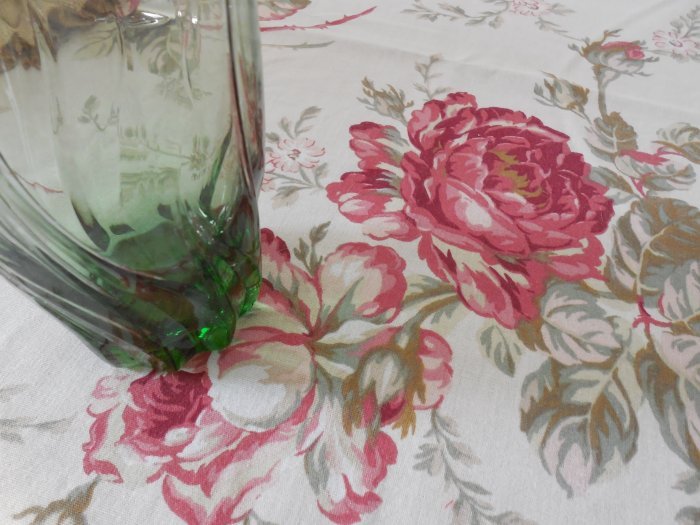 Here is the place setting: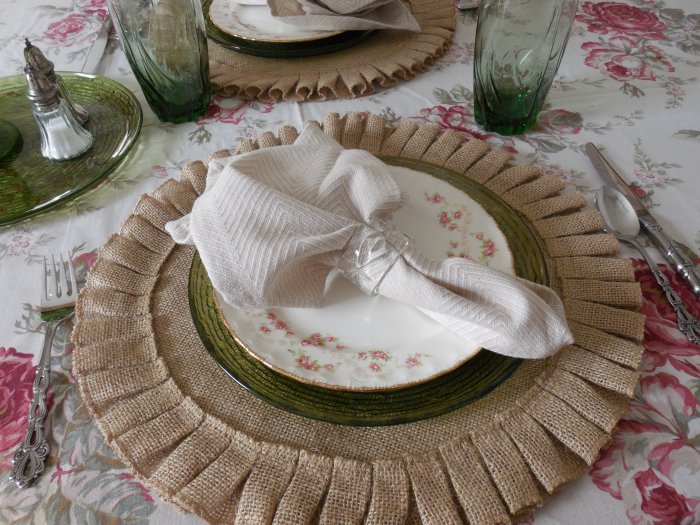 What's that you say? Why yes, yes those ARE cloth napkins! We have finally graduated from paper! The herringbone pattern adds a bit of texture, while the neutral beige color keeps things light – dare I say, summery?  🙂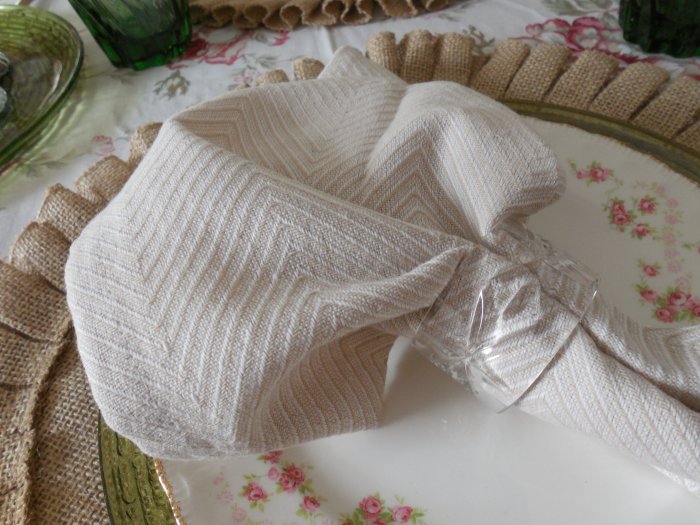 The salad plate is the featured china: this is "Florence," by the Pope Gosser Company. This pattern is from the 1940's.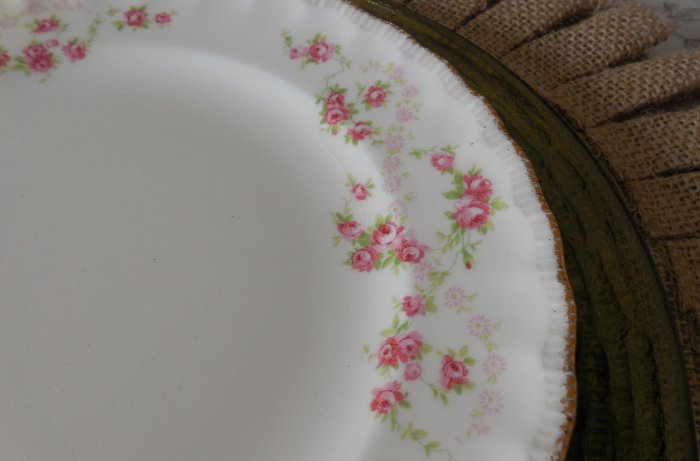 The gal I bought this from was a young mother with several small children. She had listed it as service for six, but unfortunately when I brought it home, one of the dinner plates was missing. So it is service for five, with a few extra pieces. It is beautiful with its tiny roses and gold edging.
The dinner plate is Anchor Hocking Soreno, in avocado green, which is from the late 1960's. The textured bottom is really interesting and reminds me of tree bark.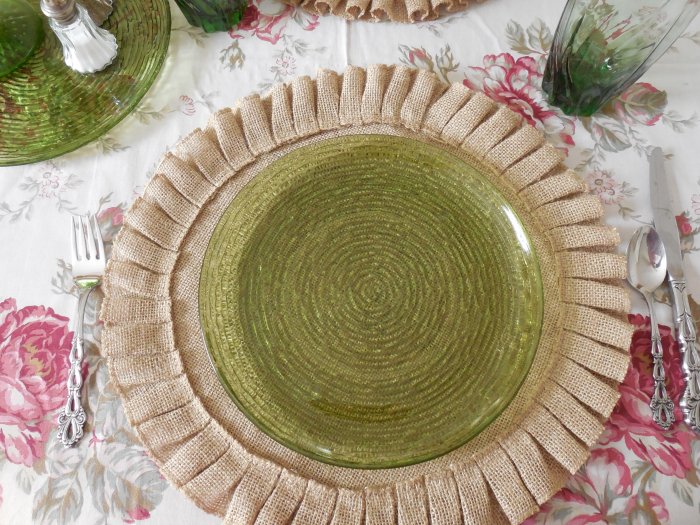 Finally we have a bit more texture with these pretty burlap placemats from Pier 1, which makes the whole place setting look like a faded sunflower! (I am actually NOT certain that I don't have them on the table upside down. I saw them elsewhere in blogland recently and the other side was showing, but I was sure I recalled the manufacturer's tag being on that side… which would be why I placed mine this way. Anyway, they're really cute no matter which way is up!)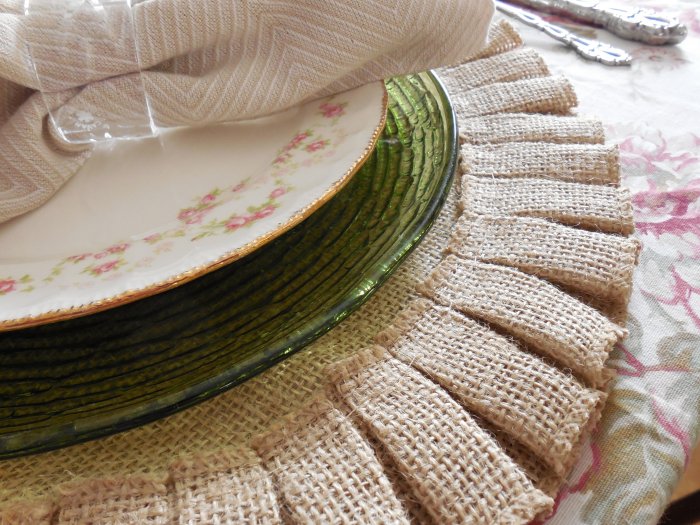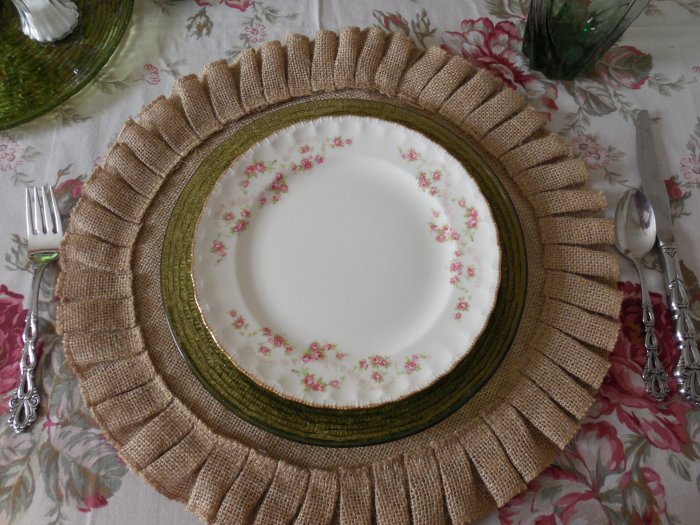 Our centerpiece also uses one of the Anchor Hocking plates, as well as a green glass vase in Diamond Point by Indiana Glass.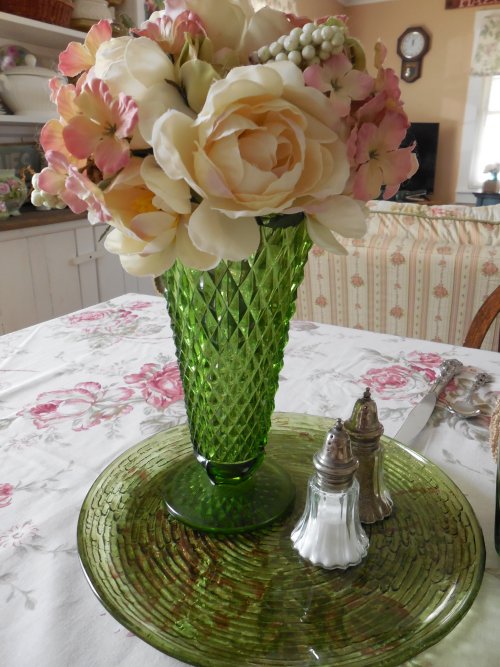 Silk florals in faded colors work well with the green: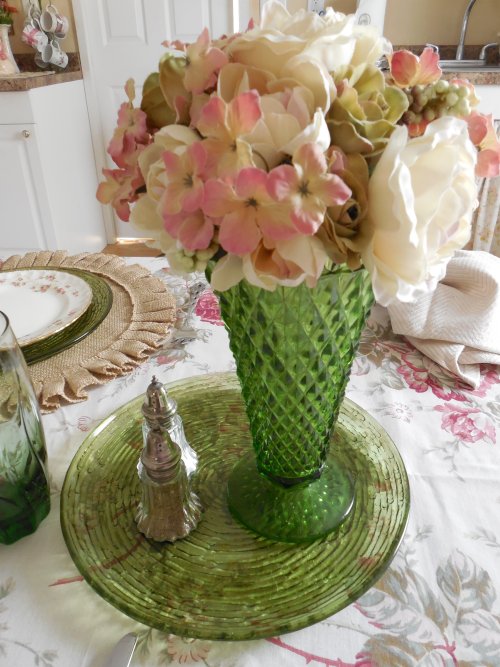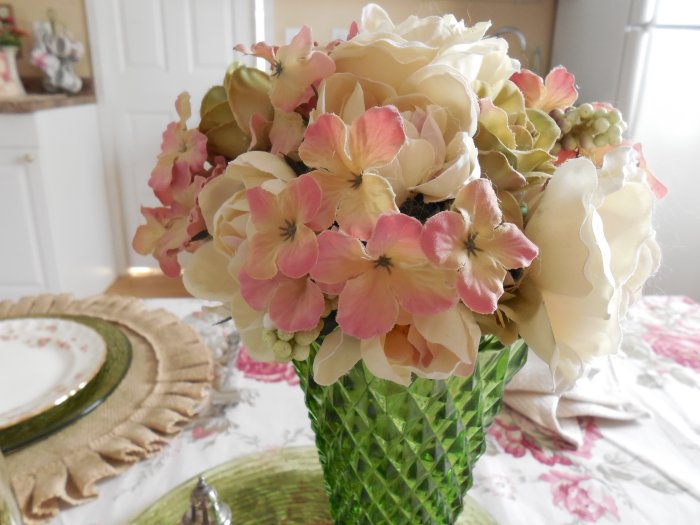 Our glassware is a swirled tumbler in deep green, and our flatware is of course "Chandelier" by Oneida.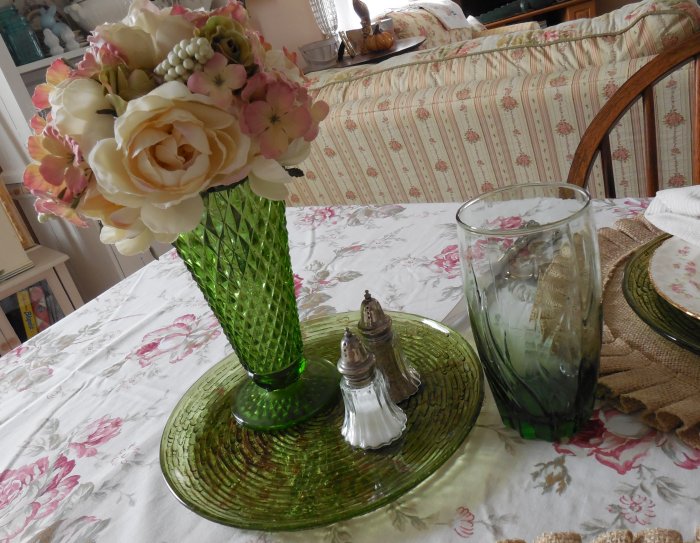 A lovely table for a late-summer lunch!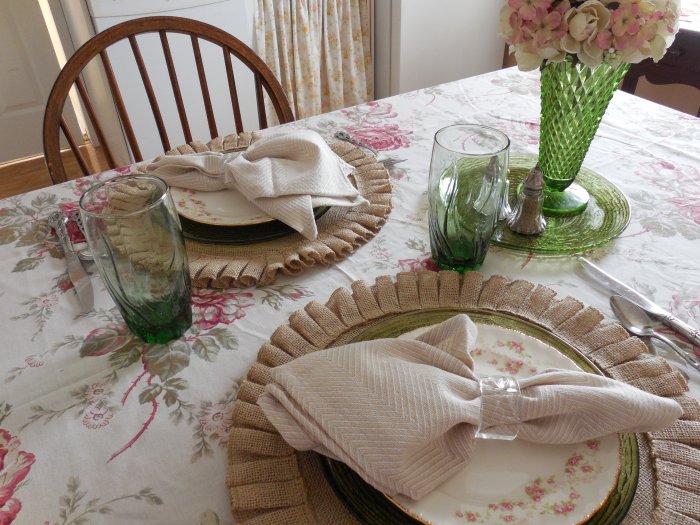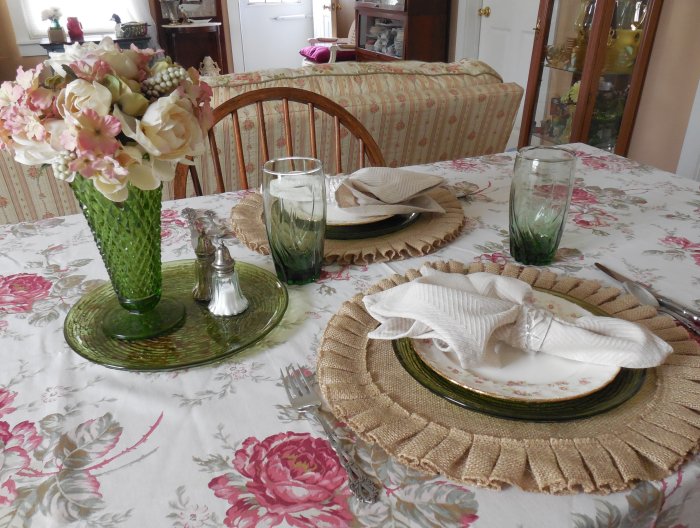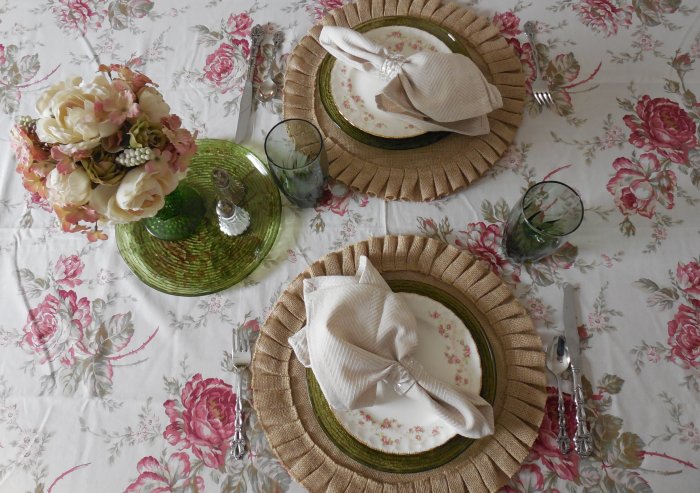 I'm sharing for Tablescape Thursday at Between Naps on the Porch, and for Dishing It and Digging It at Rustic & Refined.
Here's a Pin-able image for this post!