You know those crafty/DIY posts where I pretty much say up front… I can't really call this a tutorial because it's literally two steps?
Yeah, this simple Halloween craft is one of those! It reminds me of that old Monty Python sketch from the 1970's: "Hello and welcome to 'How to Do It' – this week we're going to show you how to play the flute. (Picks up flute) So, you blow in here and move your fingers up and down here. Next week, Alan will be over in Moscow showing us how to reconcile the Russians and the Chinese."
Seriously, the hardest part about this project was remembering to save the "before" pictures that I took. Sadly, I did not remember to do that step so you'll have to just look at my little print and imagine it without the ghosts. But I mean, isn't it adorable??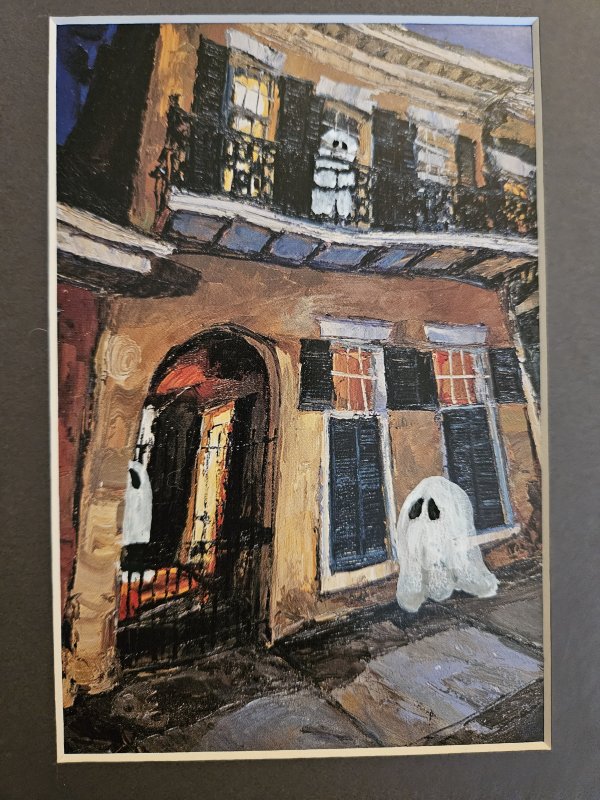 I do struggle with Halloween decor… it's not a holiday I really celebrate, and I am not a fan (at all) of blood, guts, and gore. I'm more of a haunted house person – but, a Disney's Haunted Mansion haunted house. A "The Ghost and Mr. Chicken" haunted house. I go for quothing ravens and wax-dripped candlesticks rather than chain saws and bloody knives.
So anyway, what you're doing for this particular Halloween craft is buying an inexpensive art print from a thrift store (mine was $1.49) and painting ghosts directly on it using acrylic craft paint.
For me the secret to this was using a very small brush. The print I chose was only a finished size of 5×7 inches and depicted a stylized New Orleans French Quarter street scene, with fancy wrought iron railings on the balconies. The small brush allowed me to paint a couple of my ghosts behind the railings, even if I didn't bother to fill many of the details back in.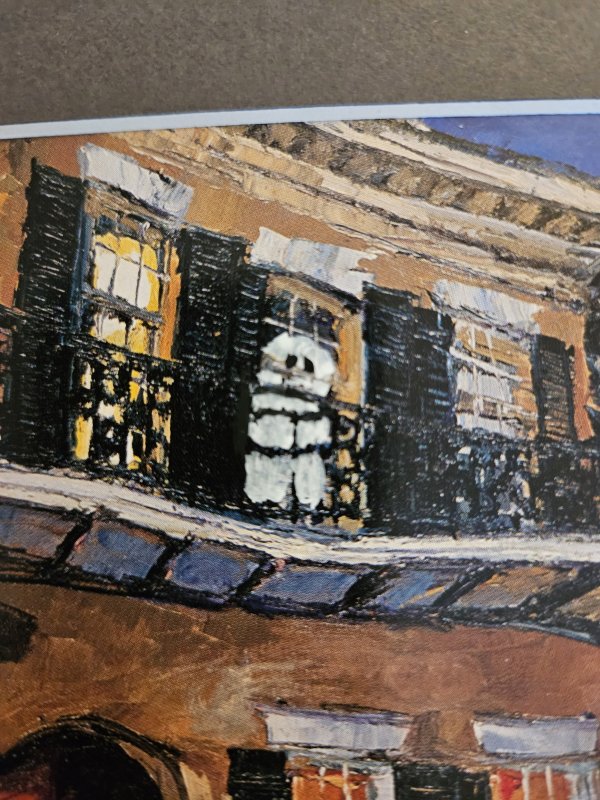 I used watered down white and gray paint to create the ghosts, and a bit of watered-down black for the eyes. If you aren't confident in your ability to paint a ghost, have fun practicing on another surface first. I literally did an outline in white, filled in with white, and then added a tiny bit of shading in gray where the "folds" would create a bit of shadow. (But I mean, now that I think about it… would ghosts really appear as translucent bed-sheets hiding in doorways and floating along the sidewalk? Probably not – I have to think they would take more of an actual translucent human form – but I think this type of ghost makes the project infinitely more do-able for a person of my limited skills and still looks appropriately haunty.)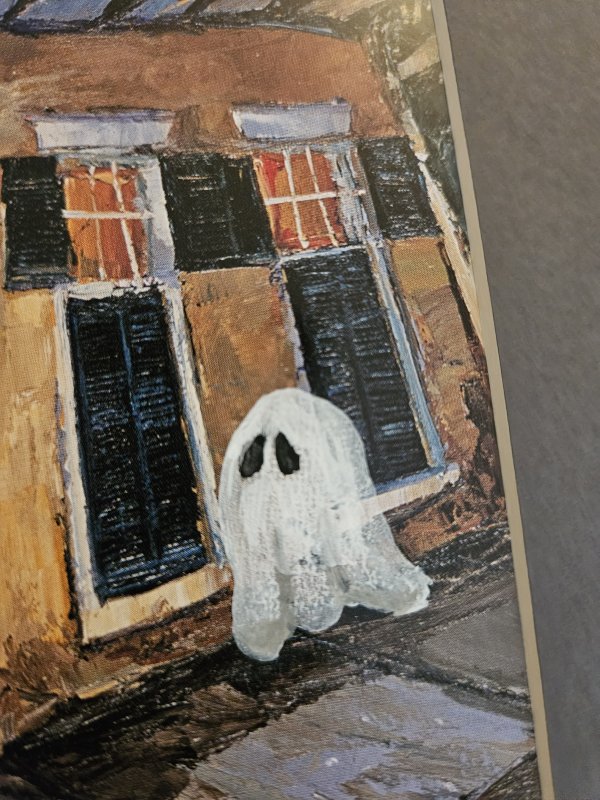 As a finishing touch I used my tiny brush and a bit of black paint to add a couple of bats flying around. Again, virtually no detail… just the suggestion of bats. REALLY SIMPLE!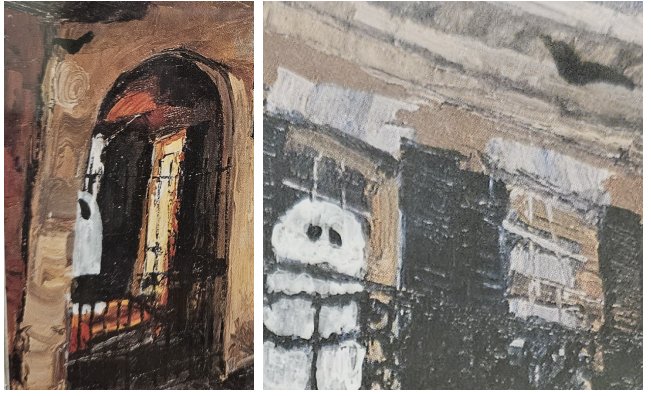 Here's my "altered art" all framed up – I'm actually on the lookout for a frame that could be made to look appropriately spooky, but this one is suitable for now.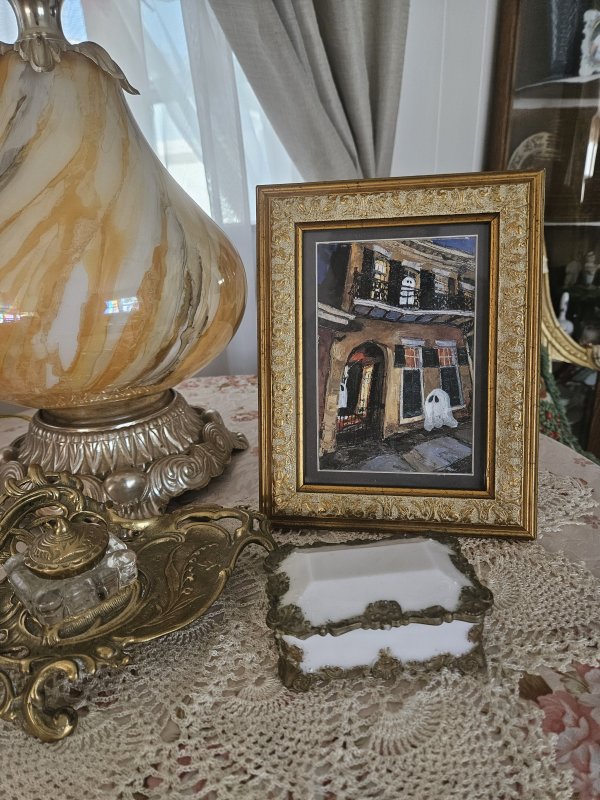 Please, please, PLEASE (I'm begging you) try this project! It's super-simple, and best of all doesn't have to be perfect to be fun!
Here's an image to Pin if you want to save this project for future inspiration!