Although I don't really decorate for Halloween in the same sense that I decorate for Fall or Christmas, I did decide that I would put together a tablescape this year. My challenge with this "holiday" is that I don't necessarily like much of the decor that's out there. So I took the opportunity more as a challenge to create a mood that's spooky, bordering on gothic… but not horror/gory. Like a slow, apprehensive creep through an old abandoned house that just might be haunted.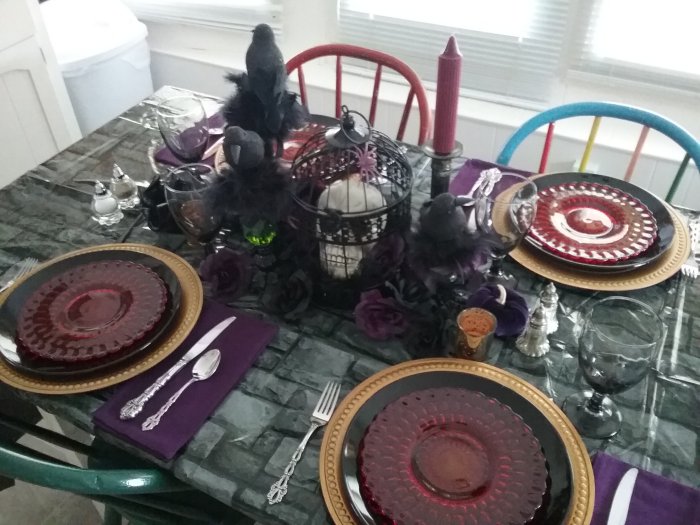 It was very hard photograph this table… my point-and-shoot camera is on the fritz so I had to use my phone, and it likes to overcompensate when faced with dark colors. So the table was actually much "moodier" in person, with less differentiation between the black and red plates, for example.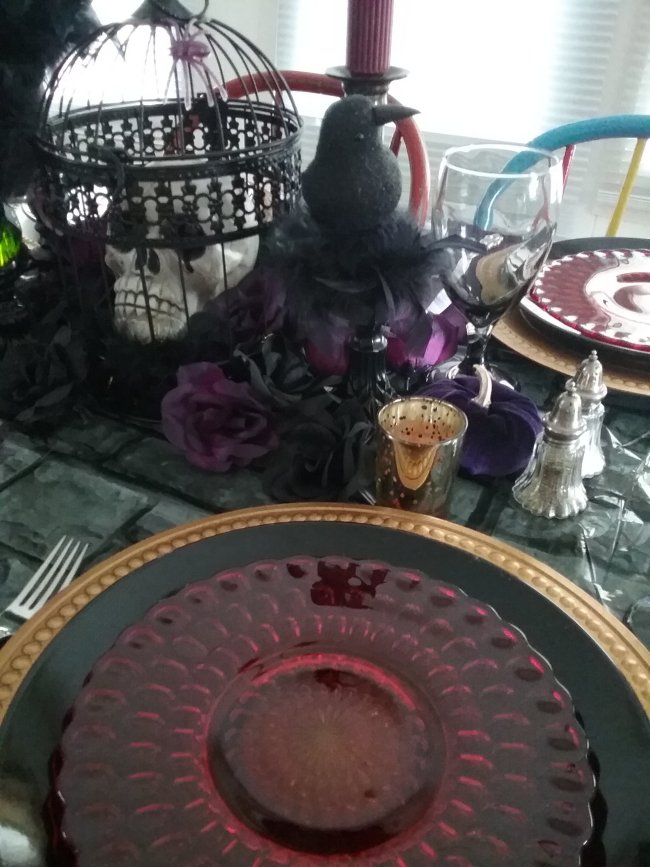 The centerpiece is made up of items I crafted over the past couple of years, mostly from Dollar Tree elements, including the skull-in-a-cage, perching crows (see my perching crows tutorial here!), black feathers, and silk roses. I made the velvet pumpkins out of thrift-store childrens' clothing pieces and live stems saved and dried from previous years' "baby-boo" pumpkins.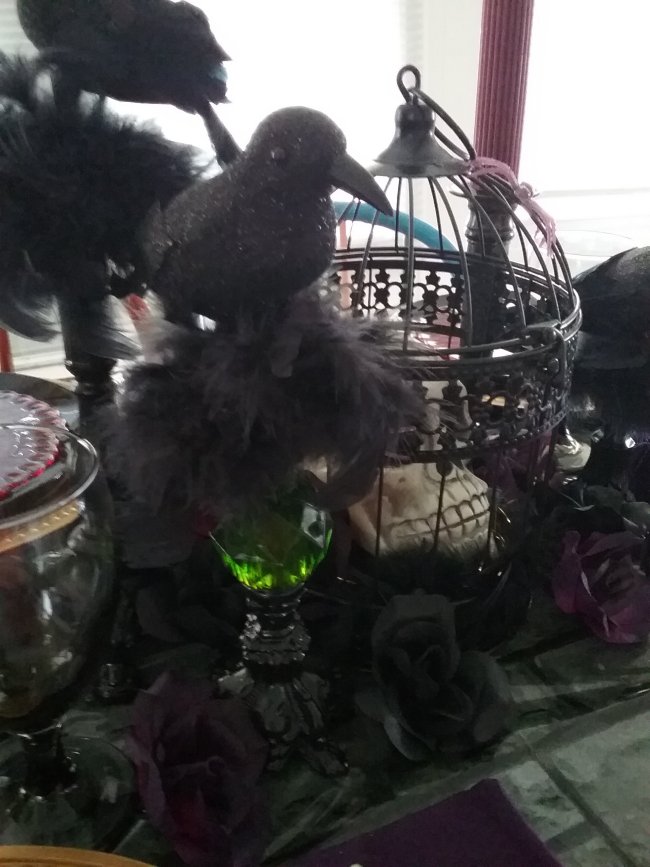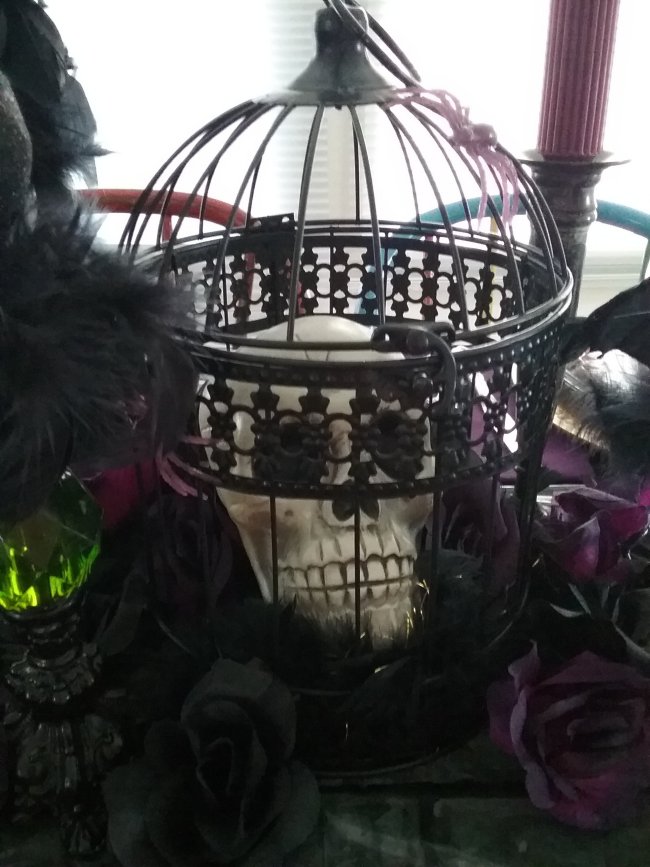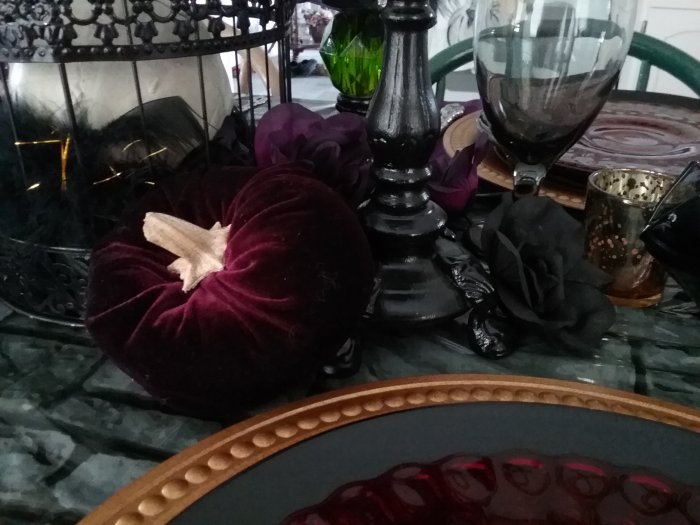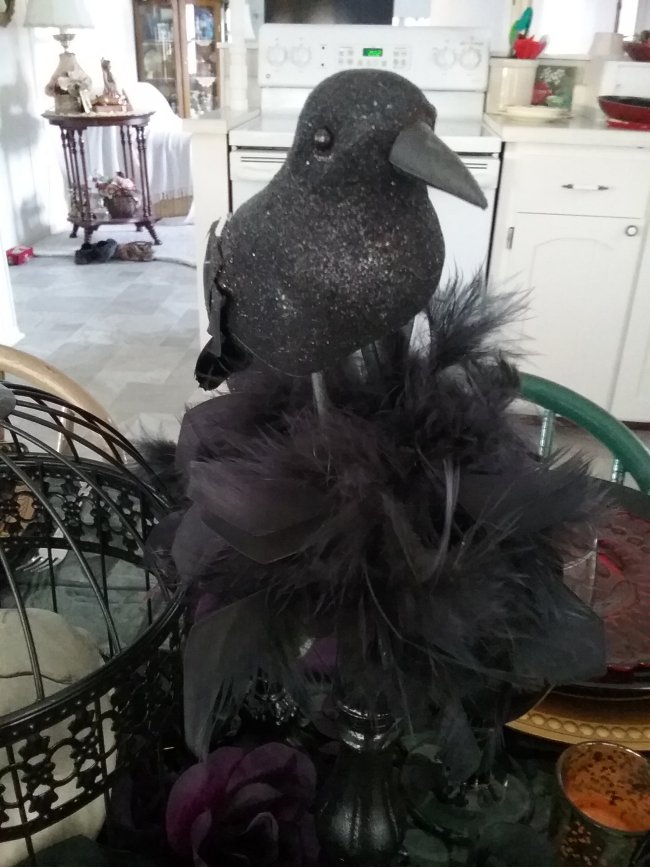 The tablecloth is actually a plastic wall mural from the Dollar Tree Halloween collection. I really liked this brick wall pattern; they had another one that depicted a graveyard with skeletons walking around in it. That one was certainly "moody" enough, but the tableware covered up most of the design so I thought the brick wall would set the stage but not compete for attention. Flatware is my heirloom Oneida "Chandelier," which is easily the most "gothic" of all my sets.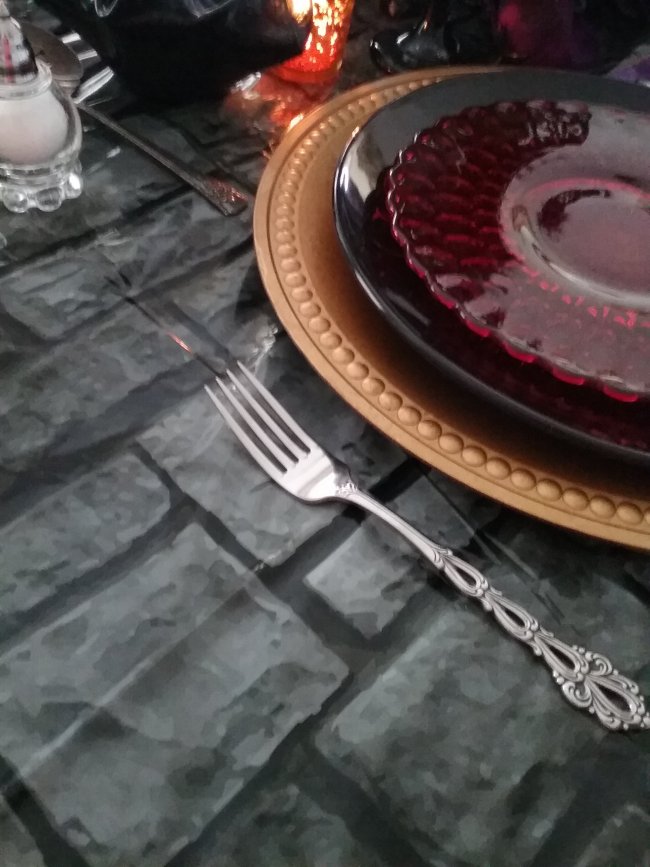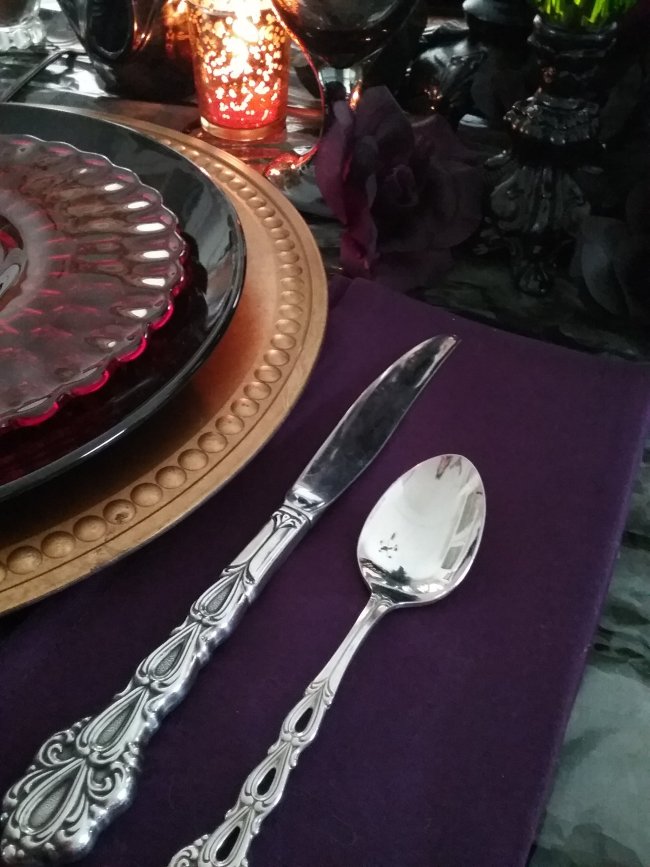 The plate stack was perfect for the mood of this table… blood red salad plates in classic Ruby glass, deep black dinner plates from Dollar Tree, and burnished-gold chargers also from Dollar Tree. For me these definitely evoked a "haunted mansion" vibe!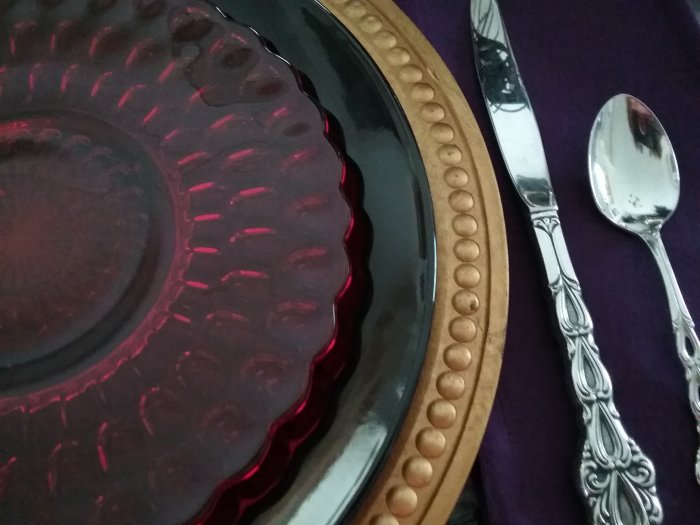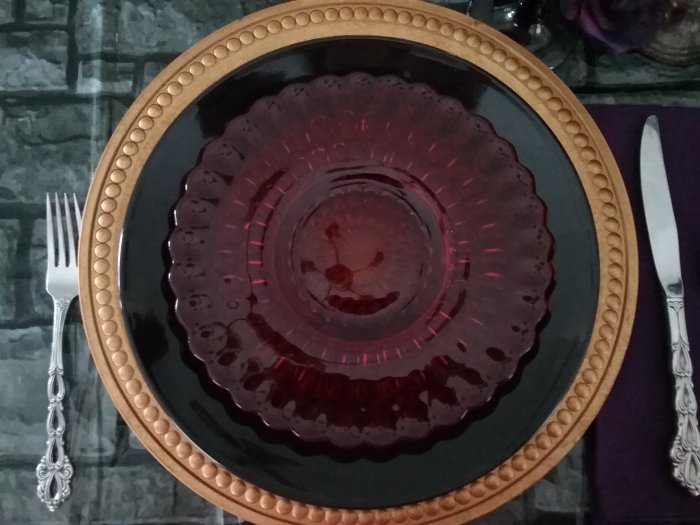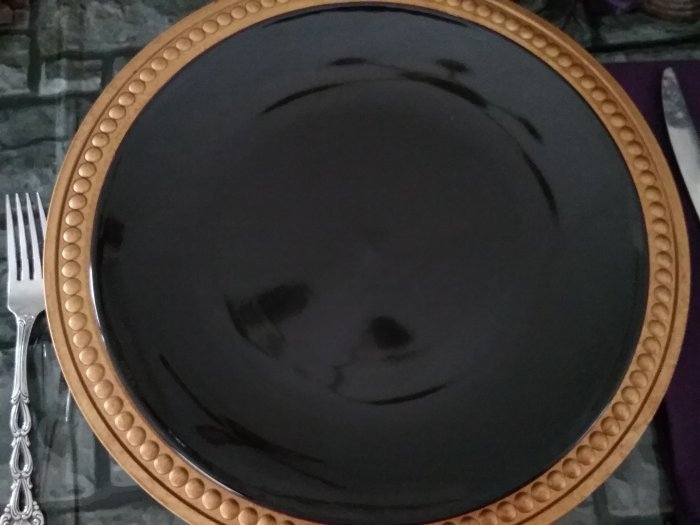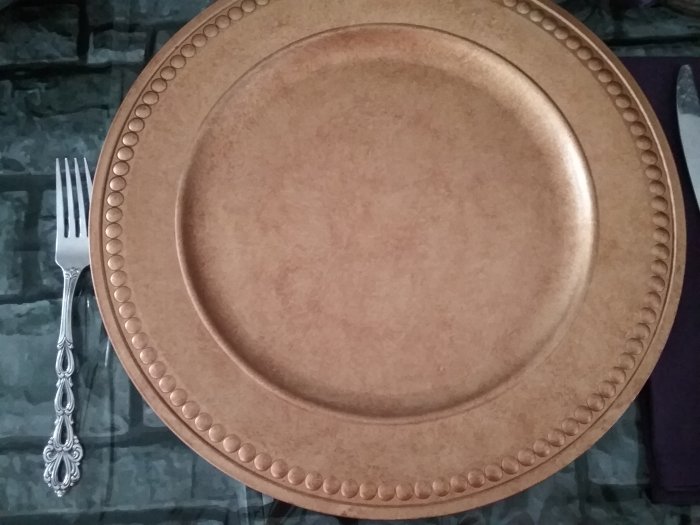 Smoke-colored glassware is also from Dollar Tree –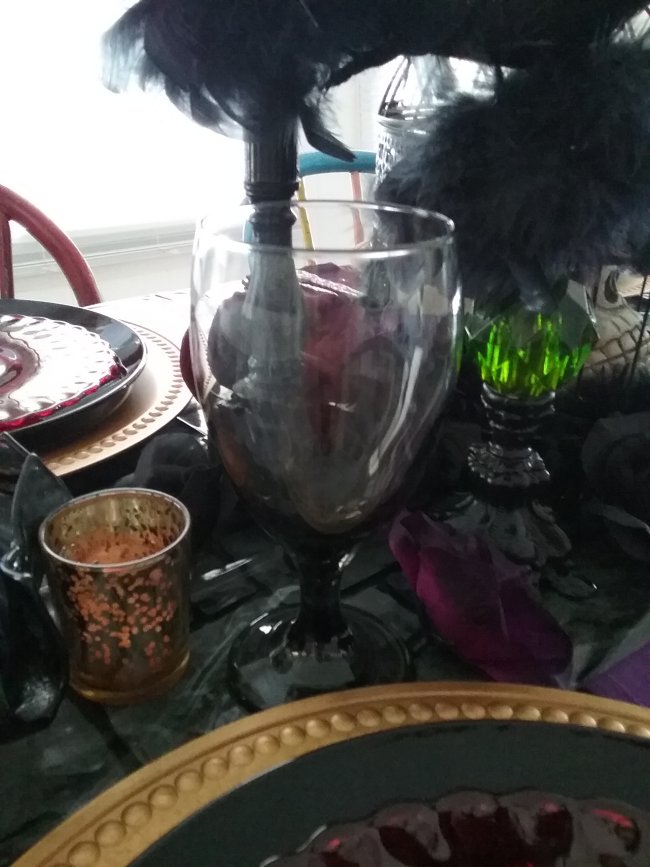 Here are a few more views around the table.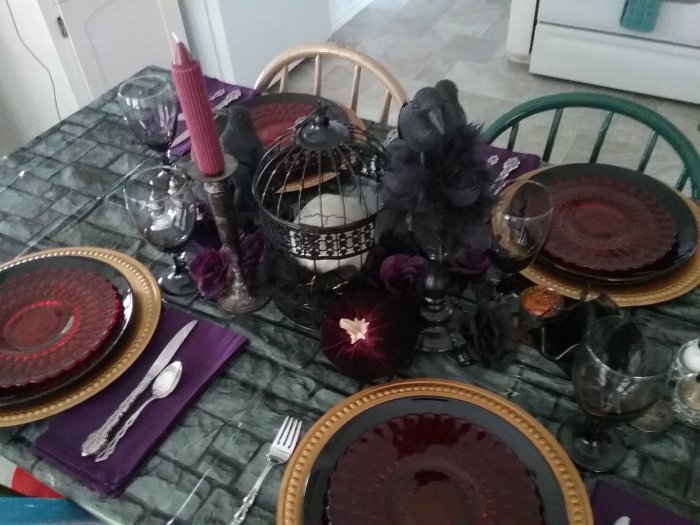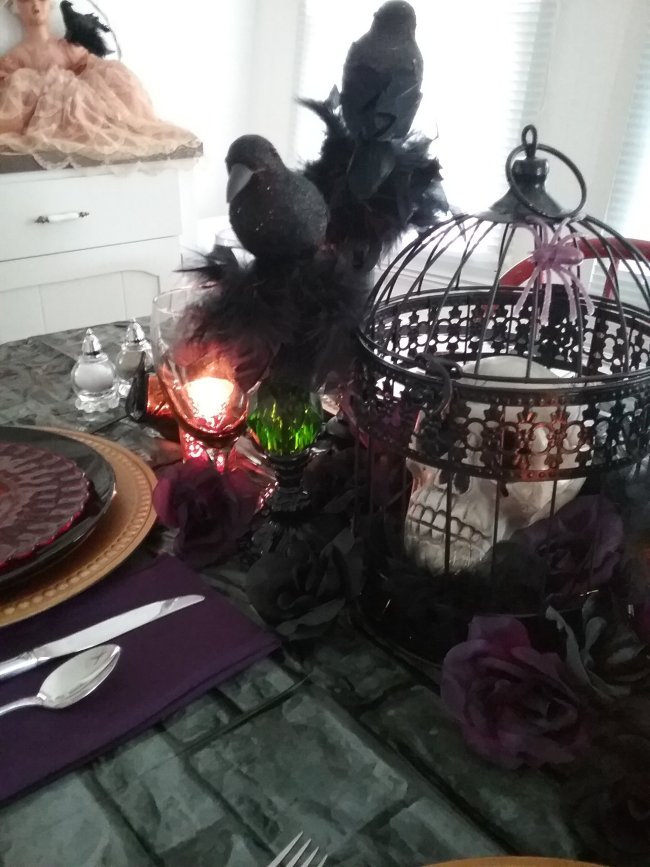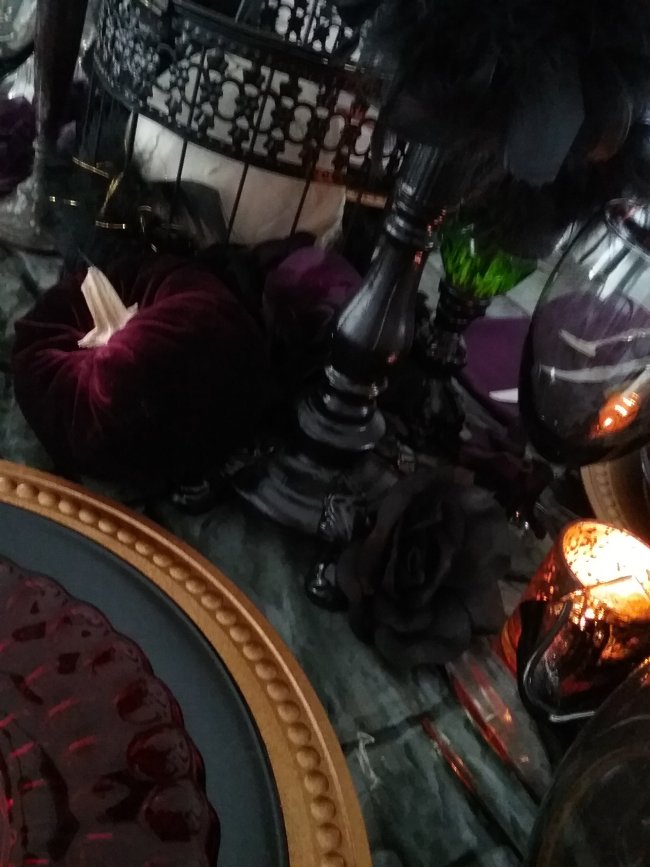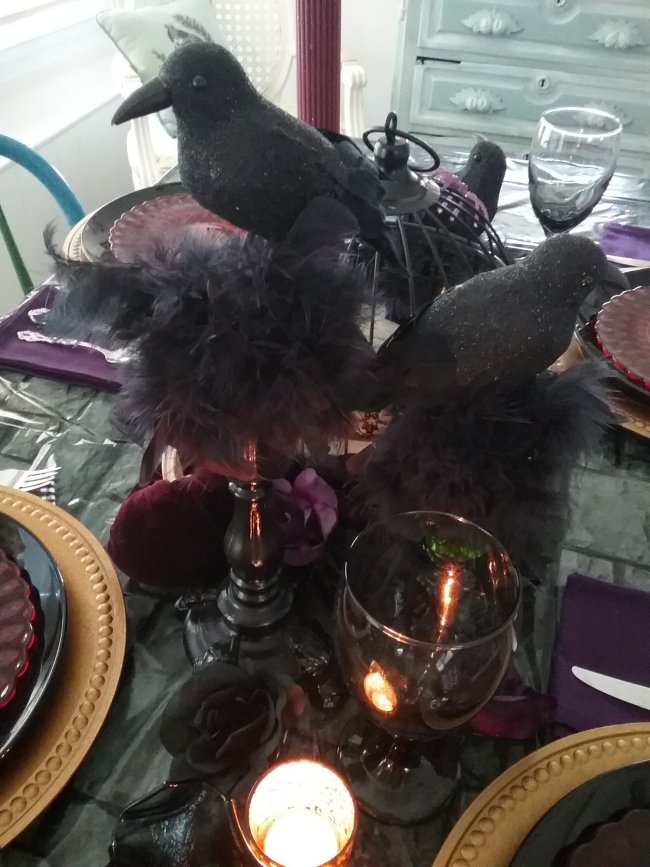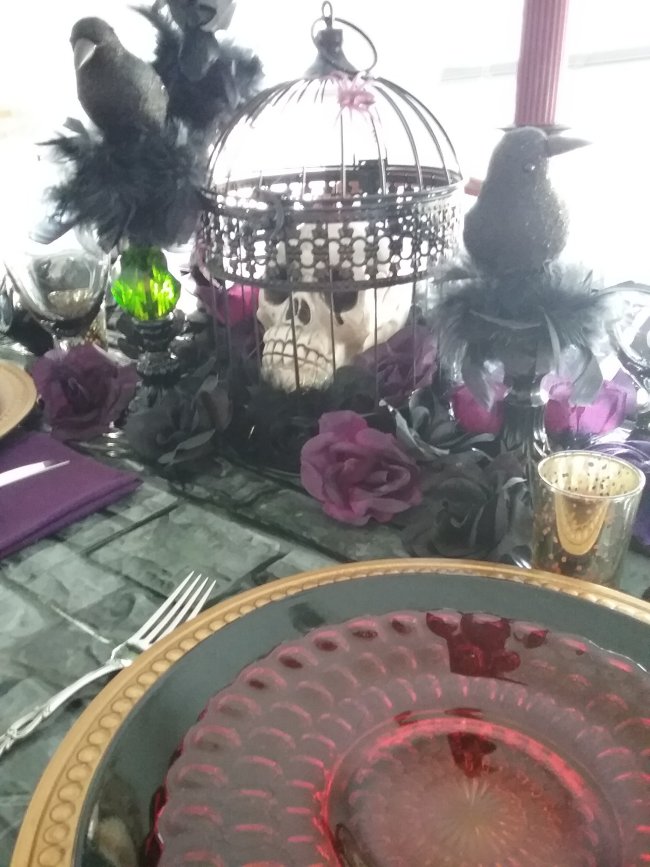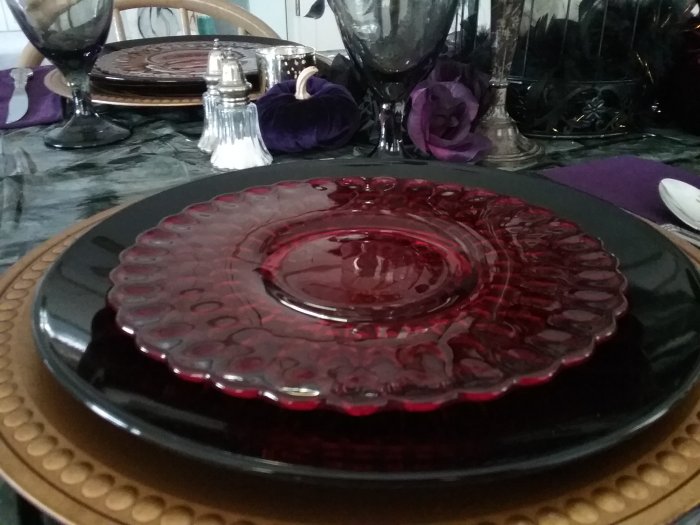 Here's the put-away shot, with everything gathered up and ready to be put away. I love these shots because they always feel like sort of an after-the-fact "mood board."
And here's an image suitable for Pinterest in case you'd like to save my Spooky Gothic Halloween Tablescape for future ideas: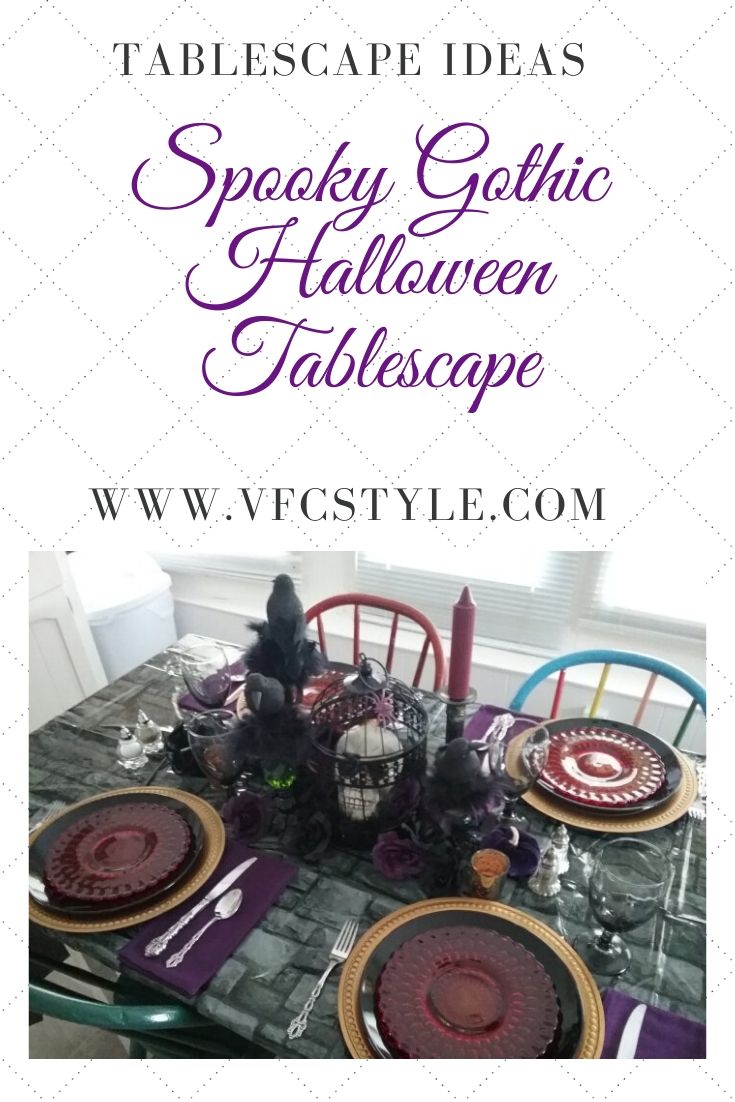 For more pretty tables  on a budget, be sure to check out the Facebook group that I host – it's called Thrifty Tablescapers! You'll also find me on Instagram posting dishes, decor, my sweet cat Lily, and more!
I'm sharing my Spooky Gothic Halloween Tablescape for Susan's weekly link-up party, Tablescape Thursday, on her blog Between Naps on the Porch,  and also for the All About Home link party over at Ambers lovely blog, Follow the Yellow Brick Home! Click through for more inspiration!