At this writing there's still a full week left of the unofficial "fifth season," Faded Summer… but it's also the first day of Autumn so it seems right to mark the occasion!
We got a preview of Autumn this past weekend, when Greg and I traveled to north central Iowa on a little roadtrip for my birthday. The soybean fields are a beautiful golden yellow-orange color in that area now. With the bright blue sky as a backdrop my home state is absolutely beautiful – and will be even moreso as the leaves really start to turn!

So, while I have been savoring every day of summer, the calendar and our weather have convinced me it's time to usher in Fall. I do have a short list of Autumn activities I can't wait to dive into! My list for this year includes a couple of things that sound like work (but to me are actually quite satisfying and even relaxing), and several more that are just for fun.

Not ranked in any particular order (because who can choose an absolute favorite?), here is my list of Top Ten favorite autumn activities!

1. Garden clean-up: digging out spent annuals, cutting back perennials, changing the containers over to seasonal displays, putting away some of the smaller garden decor items… I hope to have this all done before November.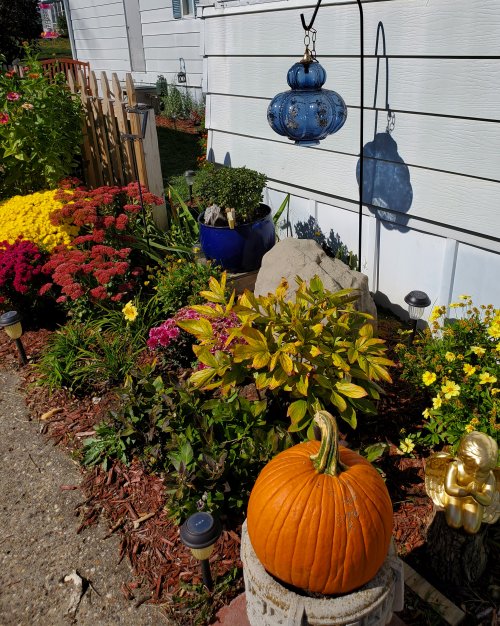 2. Garage clean-out/organization: Oooohhhh this one's a must this year – I need to do some serious purging in the garage! I honestly feel like I could just hire someone to come in and throw nearly everything away and I wouldn't even miss it. Until I needed it, of course, then I'd be cursing – which is why I won't "just hire someone" to do this job.

3. Woods walk/trail hike: It's been five years (!?!) since I took a walk in the woods – WHAT?? This year for sure! I'm even ready with my new hiking boots (affiliate link – if you make a purchase, I earn a small commission but it costs you nothing extra!) – now I just need to find a nice easy trail.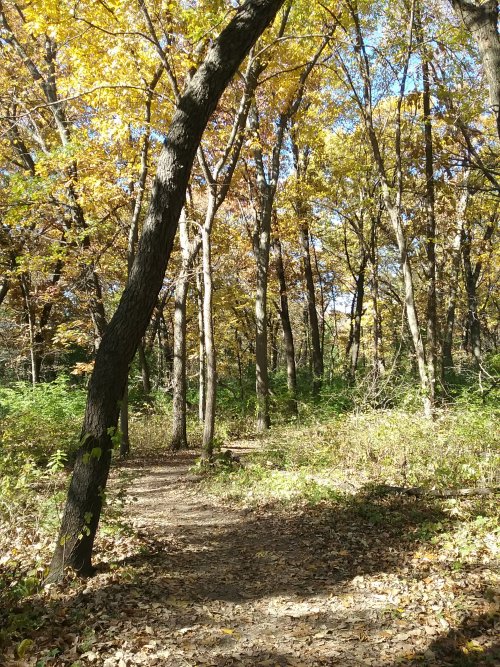 4. Leaf-peeping road trip: We get gorgeous Fall color in Iowa, and contrary to our reputation for being a flat state, we have beautiful rolling hills that allow for amazing views! In another month it will be at its peak in my part of the state, and I want to plan a little jaunt to see it!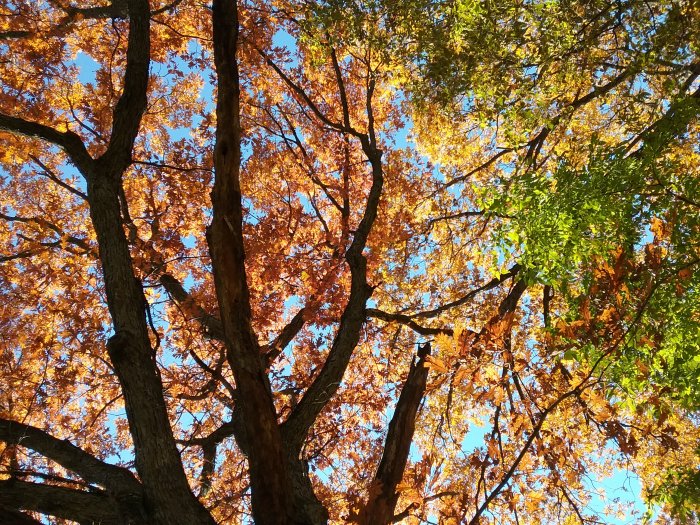 5. Attending an outdoor flea market: One of my all-time favorite things to do in Fall, and conveniently, the What Cheer Flea Market takes place just about 90 minutes from me in early October.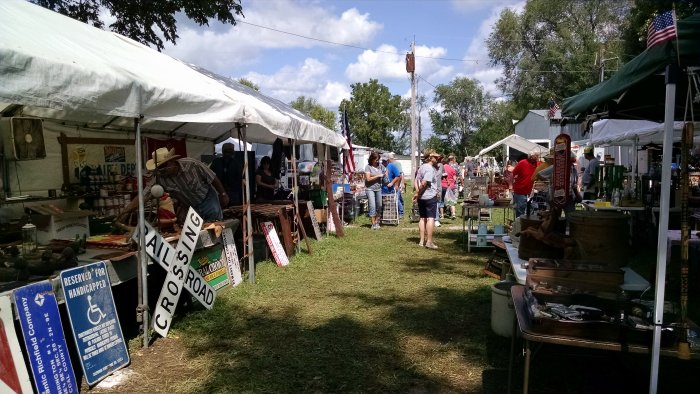 6. Putting out velvet pumpkins and other Fall decor: My collection of handmade velvet pumpkins grows every year, and I plan to continue that tradition. (Pro tip: purchase your real mini-pumpkins for outdoor decor in the Fall based on the shape of their stems – then dry and use the stems for next year's velvet creations!)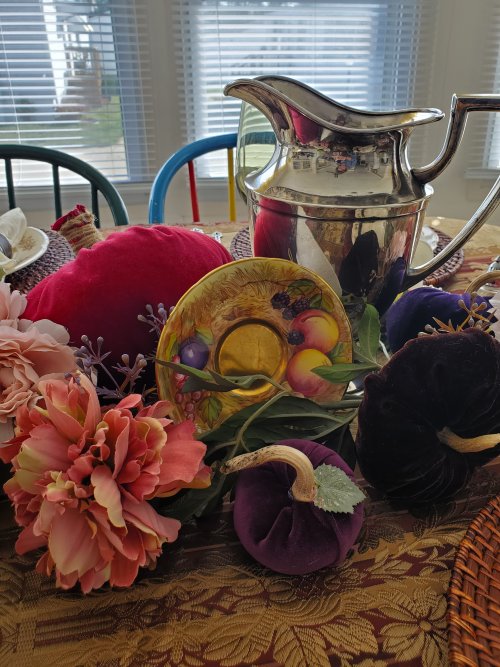 7. Planning/setting Fall tablescapes: I've already started this with a very simple French Country-esque table shared recently, but I will be doing a few more including (of course) Halloween and Thanksgiving.

8. Visiting my favorite "city-fied pumpkin patch": I've been visiting Pumpkin World annually for the past 7-8 years. It offers a HUGE assortment of locally grown pumpkins, mini-pumpkins, specialty pumpkins such as Blue Moon, and other Fall Decor like straw bales, Indian corn, and corn stalks. I never miss a year, even if I have to go in the rain!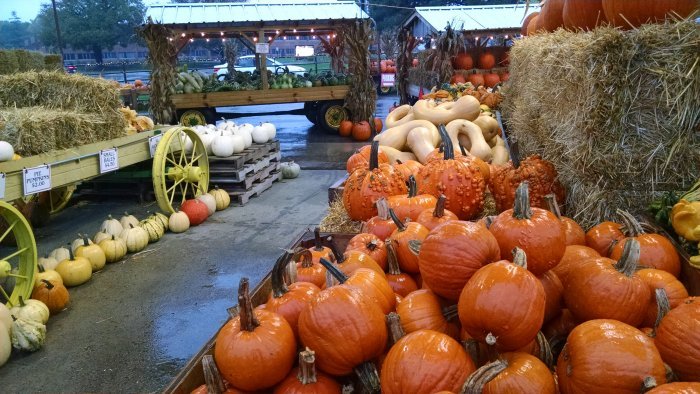 9. Planning for Thanksgiving and Christmas: My Thanksgiving meal is usually a small gathering with Greg and I, plus my daughter and her beau. I'd like to come up with a new menu this year. Also, the "year of COVID" put an end to my recurring Christmas cookie exchange parties and I've never resumed them. I'm wondering if it's time to do just that, so I'll be giving that some thought and looking for ideas.

10. Comfort cooking: Ahhh a return to all my favorite seasonal meals: roast turkey and chicken, homemade cavatelli or chicken and noodles, beef pot roast, apple crisp… I might even try a few new things this year!
Now it's your turn – leave a comment on this post and tell me YOUR favorite Autumn activities, traditions… even seasonal chores. What is on your must-do list this Fall?