Because I didn't blog much in 2022, I never shared this sweet little French Country tablescape. The more I use those taupe dinner plates (I used them in a couple of Faded Summer tables this year!), the more I really like them for their versatility and pretty petal-inspired border. So I thought I would share this one now in honor of the first day of Autumn, which is coming up Saturday, September 23 – because, you know, those pumpkins!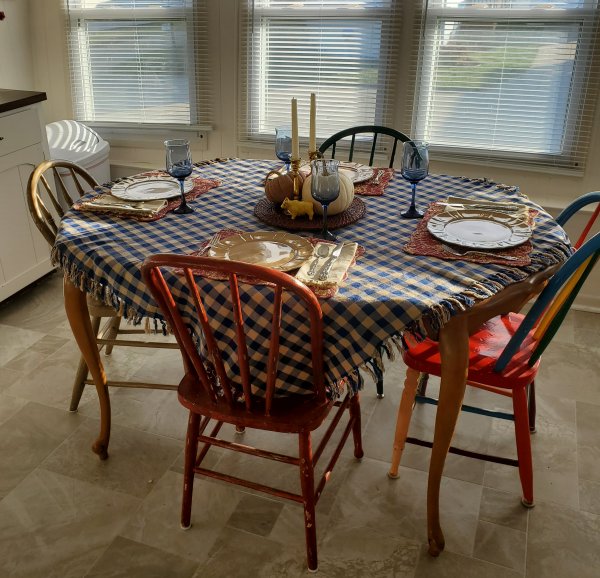 The inspiration piece for this Fall tablescape was the tablecloth – I found it while thrifting on a Saturday and brought it home only to realize I didn't have much to go with it. But I really felt it had French Country potential, so I went out again the next day and happened to find the perfect dinner plates at another thrift store.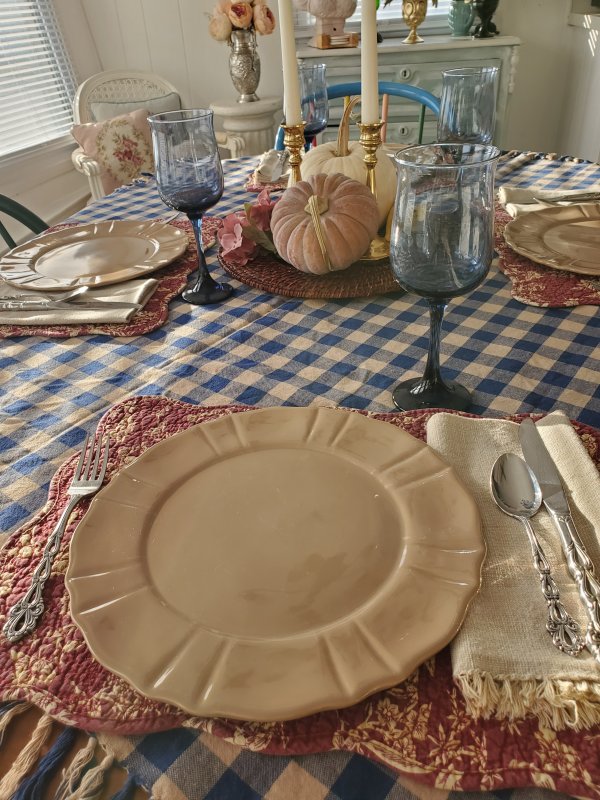 Here's an overview of the (very simple) place setting:
I liked the layered look of the red placemats… the overall red, tan, and blue scheme reminds me of "primitive country" Americana crafts that use deeper reds and blues, and tea-stained fabric.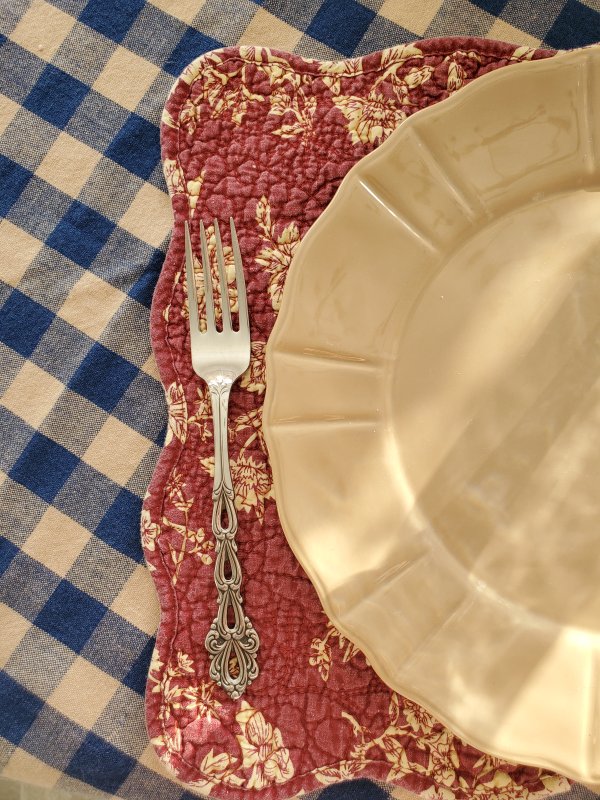 The centerpiece is also simple: a rattan charger with a couple of the cutest little pumpkins ever – look at those fanciful stems! I added brass candlesticks and my favorite little ceramic cow. Doesn't she look French to you?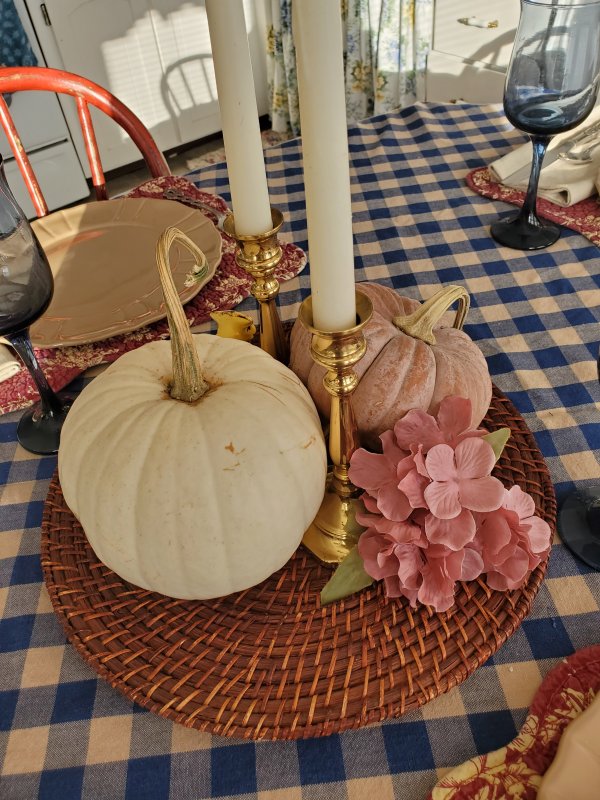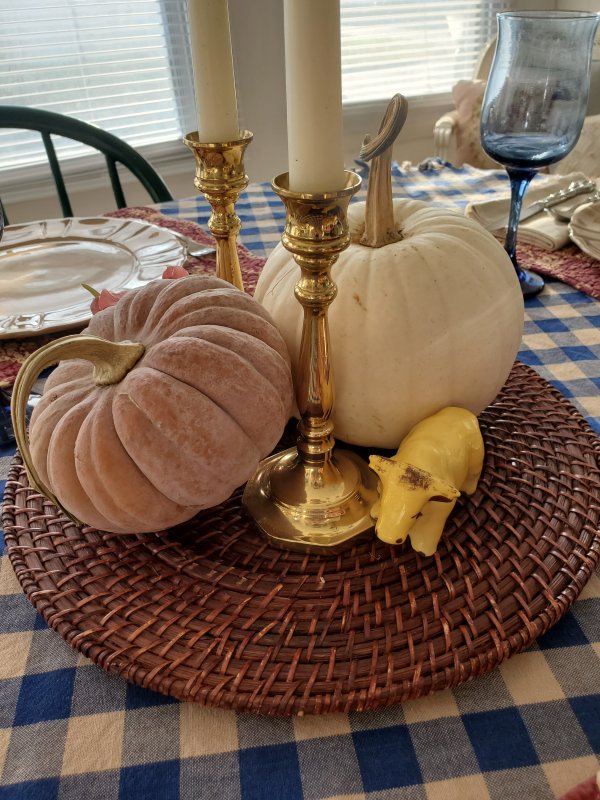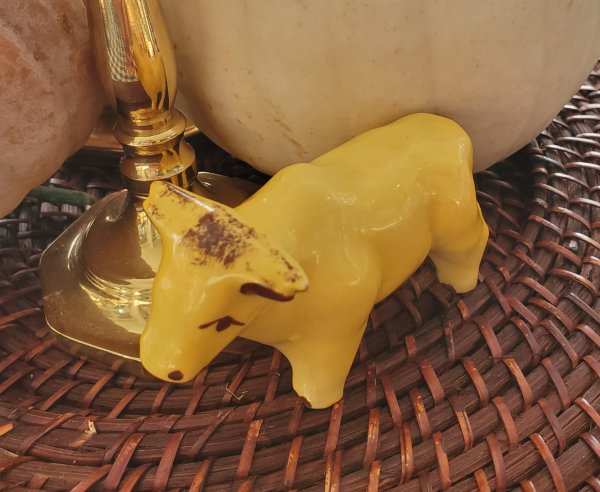 I'm fairly certain the blue glassware is by Libbey – I love the deeper color, and stemware just always feels special. Flatware is my treasured "Chandelier" by Oneida, handed down by my grandmother and great-aunt. (This flatware has been in daily use by my family for over 50 years – 30 of those in my personal possession!)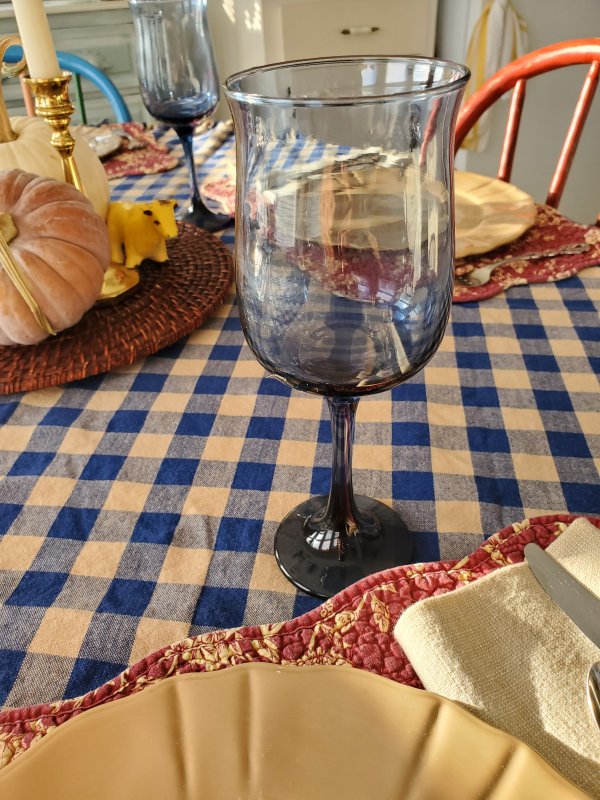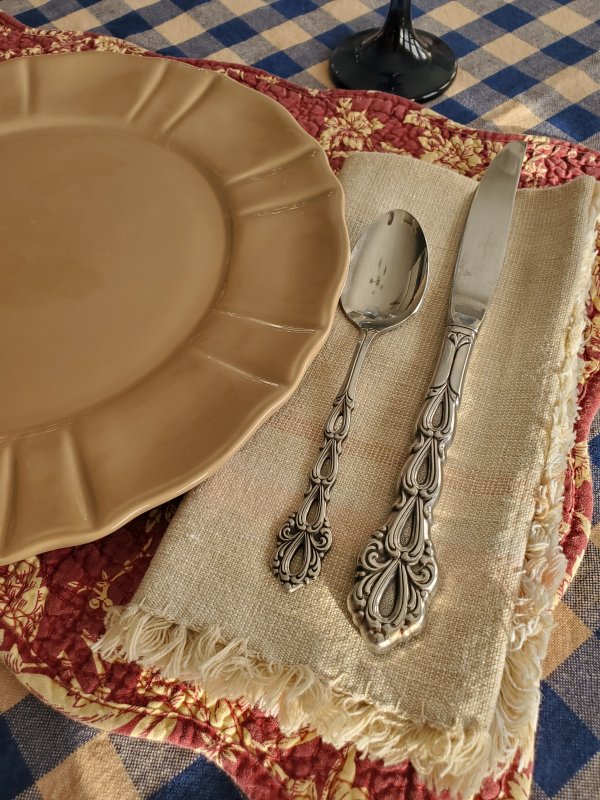 Now here are not one but TWO sad, sorry secrets about this sweet Fall tablescape: one, I neglected to take my usual "put-away shot," where I show everything gathered up together waiting to go back into the cupboards. And two: I actually re-donated this tablecloth at the start of this summer, so I no longer have it. And after going through these pictures, I really wish I hadn't done that!
Here's an image to Pin for my French Country Fall tablescape, in case you'd like to save it for future inspiration: