I collect a bit of art and art prints for use around my home. For many years I've collected primarily original amateur still-lifes and landscapes, but more recently I've been on the hunt for portraits. (You can chalk this up to repeated viewings of Downton Abbey, Bridgerton, and The Gilded Age.) While original painted portraits are extremely rare in thrift stores and secondhand venues in my area, there are many beautiful vintage portrait prints to be found.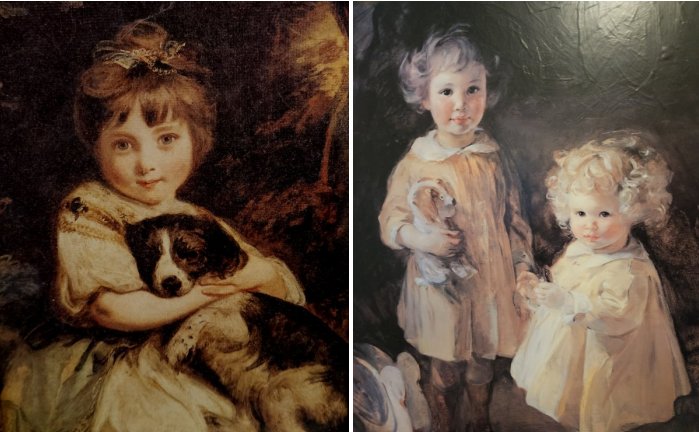 Toward that end, I recently acquired an old framed print of a Victorian-era oil painting called "My First Sermon." Completed in 1863 by Sir John Everett Millais, the painting depicts a little girl (actually his daughter Effie) sitting in a high-backed church pew, wrapped in her red velvet cloak with her hands resting inside a fur muff.
The beauty of art is that the viewer gets to bring a little of themselves to every piece they view – in this case, I couldn't help but try to interpret her facial expression! To me she looks like she very much wants to pay attention to the gentleman speaking from the pulpit (first time in grown-up church, perhaps?), but she is suddenly realizing that the level of commitment this will require is perhaps more than she bargained for!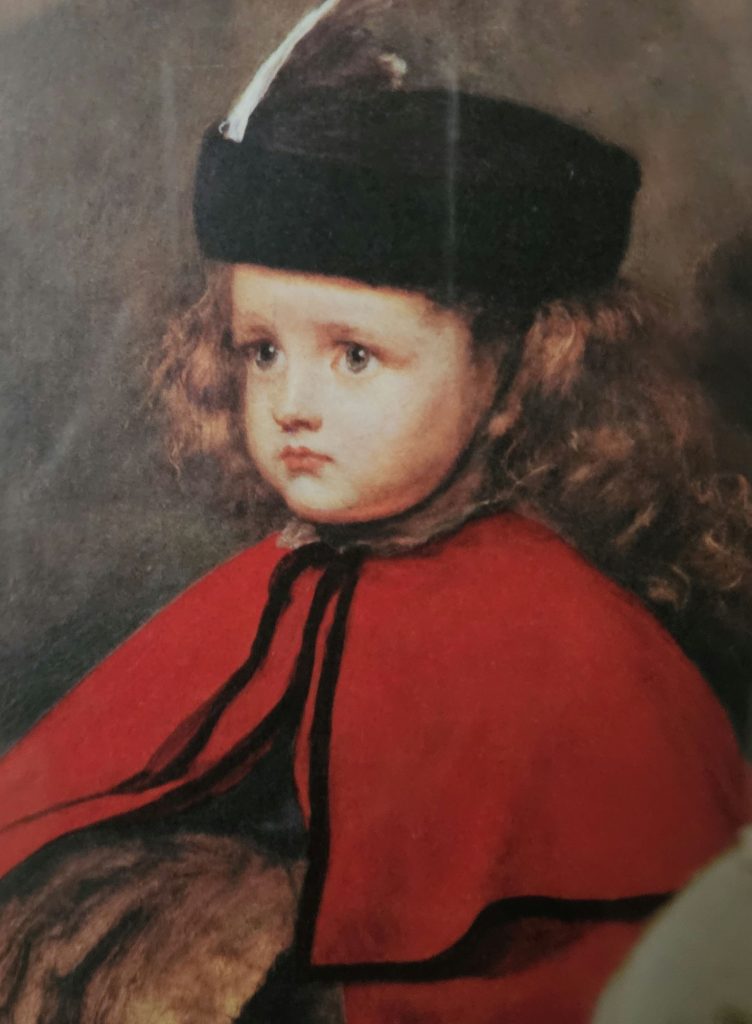 Whatever her internal monologue might be at this moment, it's amusing to note that the artist actually followed up with another painting a few years later called "My Second Sermon," in which Effie is depicted sleeping in the pew!
My trouble is, while I absolutely fell in love with this picture, I didn't have a good place to display it. I did pop it into a different frame (I had an ornate gold-painted one already in my stash of frames), so it fits well into my evolving "What's in the Downton Attic?" decorating style – but I just wasn't sure where it might work in my home.
I had the bright idea to try it on the antique washstand which Greg and I re-finished as one of our first furniture projects back in 2016. This piece has always been a favorite spot to fashion a seasonal vignette.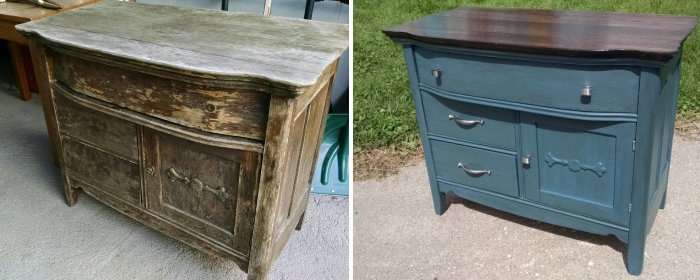 It sits right inside the front door, and although the focal point when you walk in is the primitive hutch/step-back cabinet (hand-built by Greg!), this little piece sits right there in the line of sight so it needs to look great! I am always looking for ways to incorporate art, metal, flowers, and other elements into interesting displays.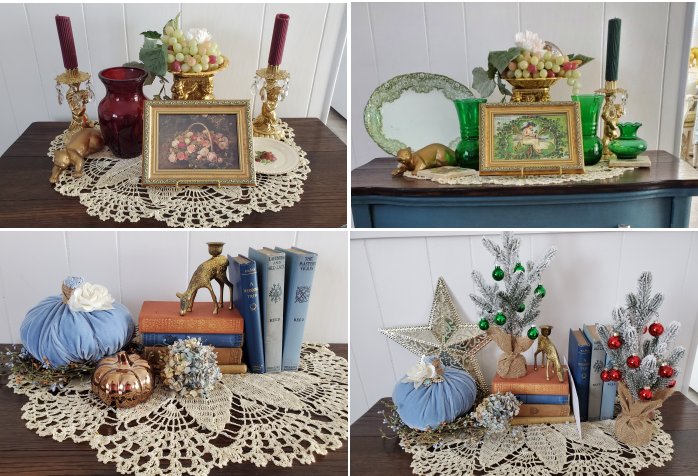 The portrait of Effie suggests warmth and comfort at a moment when our weather is definitely starting to feel a bit Wintery – and I really like it here! One problem it actually solves is that, as you can see, the backside of my stove is visible over the half-wall leading into the kitchen and the picture partially conceals that when viewed from the living room.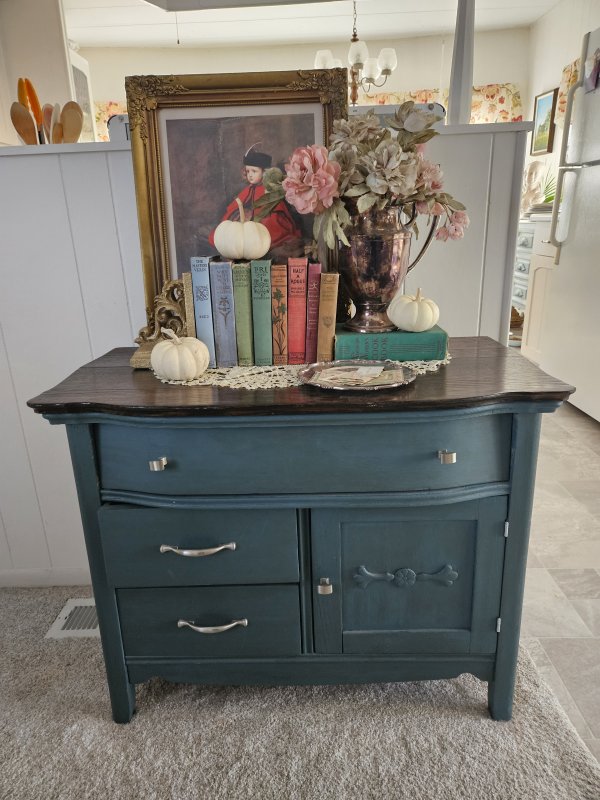 What's funny is that in photographs, the frame and print look a lot smaller than they actually are. When I tried this placement, I worried that it was too large to be a "leaner" like this. But I think it works well as a backdrop for the grouping overall.
Accompanying the painting are several other vintage and antique elements: silk flowers in a silver-plated pitcher, a collection of Edwardian novels, and a silver tray holding antique postcards and calling cards. I've also added a few small white gourds because after all… it is Fall!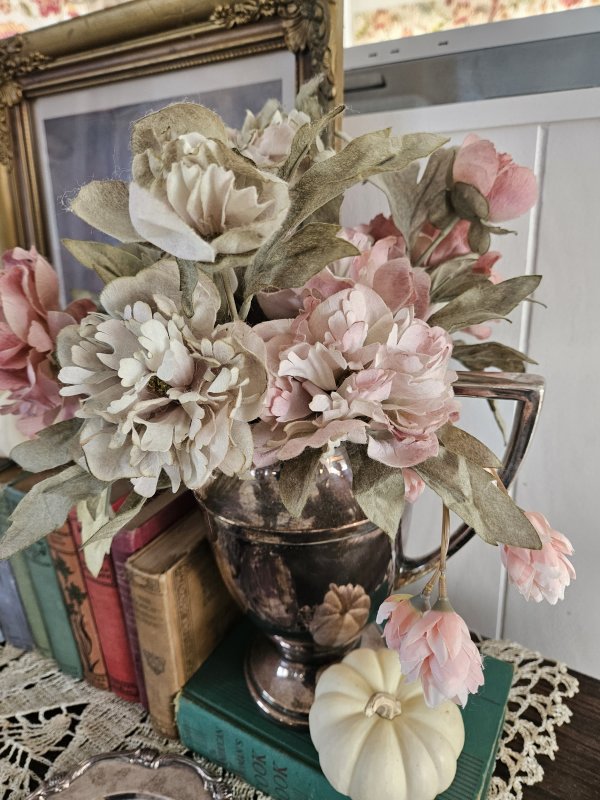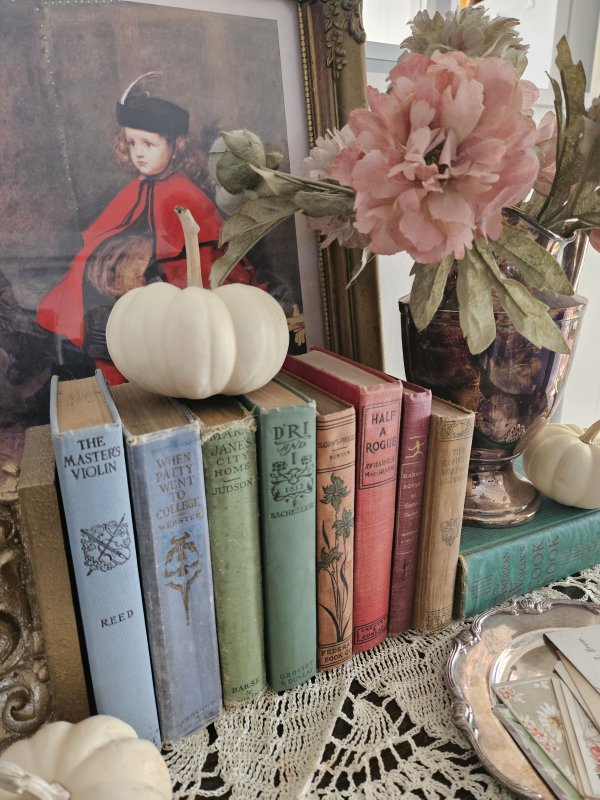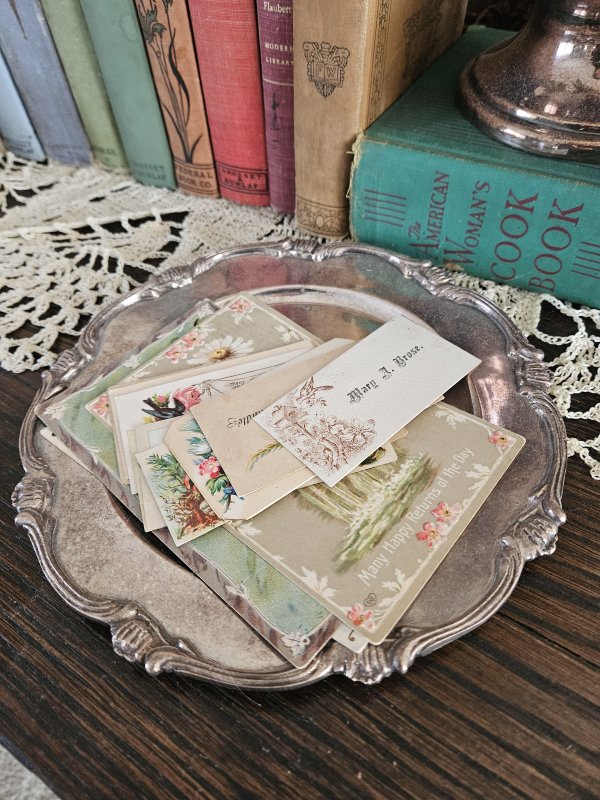 I plan to keep this vignette in place for a while but I may update it a bit as we get further into Fall. At Christmas this has become the spot for my pink Christmas Village carousel, so I'll move this particular vintage portrait to another area when I decorate for Christmas.
Meanwhile, I hope you enjoyed meeting our dear little Effie!