As a follow-up to Sunday evening's post about the wall-hook rack that I painted, I thought I would just share a few pictures of the sweet little christening dresses that now hang from the hooks.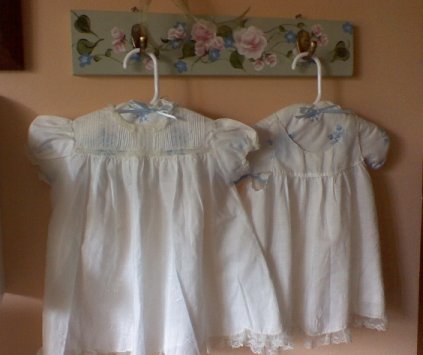 I will need to look for some photographic evidence to confirm, but I believe that this would have been my own christening gown. (My older sister was born premature and it would have been way too big for her.) I think that the little piece on the right may actually be a slip, worn under the piece on the left, because it is sleeveless.
A few photos showing some of the details…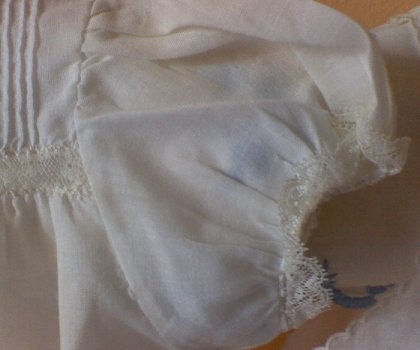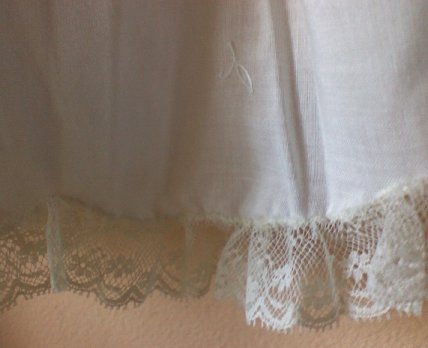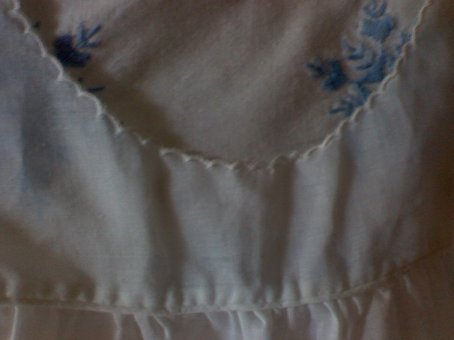 I purchased these darling little hangers just for these dresses – hand-made embellishments on baby-sized plastic hangers. Very sweet!