Update 2018: Just a quick update on this post to show that yes, I am still using my sweet mail tin! In the past couple years I've acquired a few vintage postcards that I keep in the tin… and when I remember to do it, I swap them out for various holidays.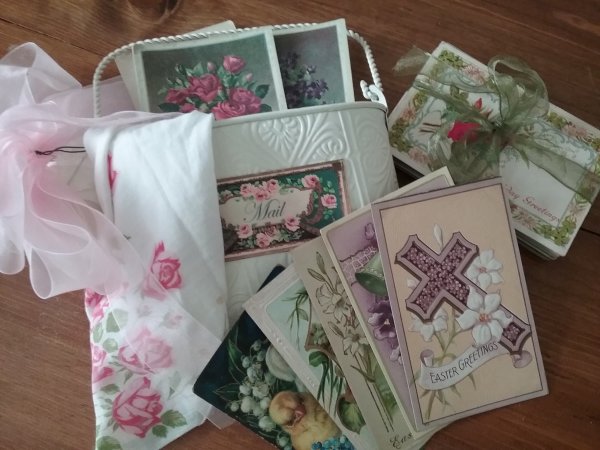 I've been on the lookout for a tin wall pocket to use as an outgoing mail caddy in my home office (because I really AM trying to write more letters!), and finally found something this week at Goodwill that would work (99 cents – hooray!):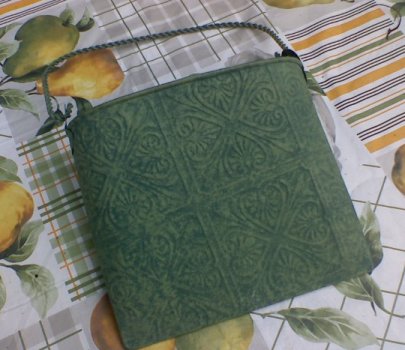 Not a bad little piece (though it must have been "crooked day" at the tin-folding factory!), and even the finish had some depth to it.
To begin, I spray painted the tin piece white, then gathered some home-made paper elements (using graphics from The Graphics Fairy)…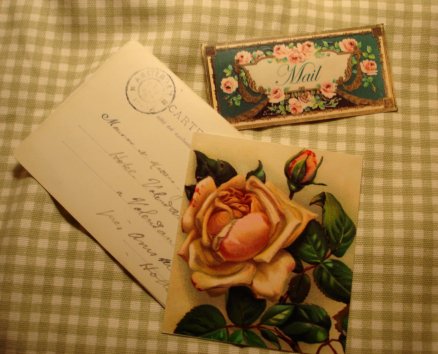 …and some romantic adornments…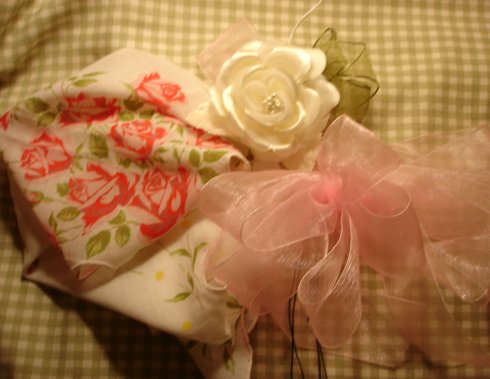 …and set about figuring out how everything should be used. I knew I wanted a label on the front, and also had the idea of incorporating some vintage postcards. (My "postcards" are only partials because I was having trouble with printer settings. I decided I could still get the look I wanted of having them tucked inside the pocket even if they weren't full-size.) I first glued them together at a jaunty, "just tossed in" angle…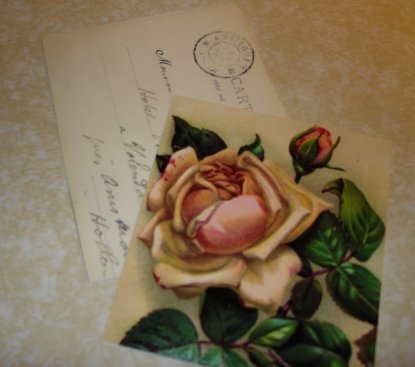 … then glued them into the inside back of the pocket.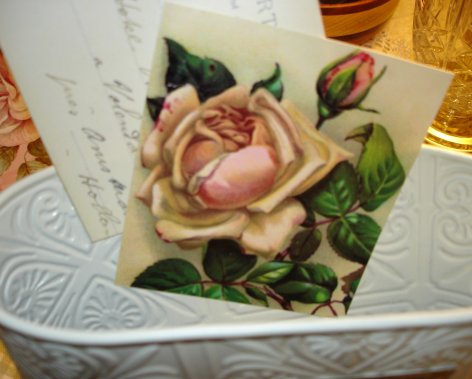 I layered my pink ribbon and ivory rose by wiring them together, and further layered by tucking in the hanky as a backdrop for the ribbons.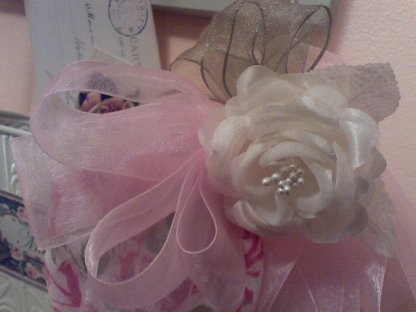 Here's a peek at the "Mail" label: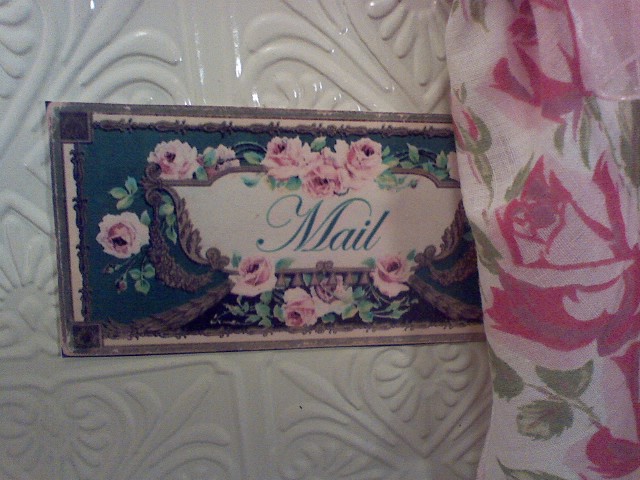 I actually tried several different arrangements of all these elements, and this was my favorite. So, here's the finished piece, ready to hold my letters (or, more likely, bills)!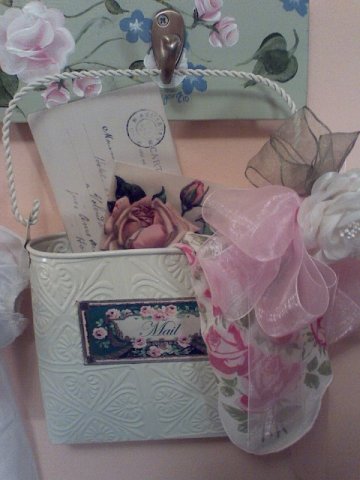 Update March 2013 – Just popping back in on this post to link it to a lovely blog linky party called "An Oldie But a Goodie" where you can see fabulous past projects! The party is co-hosted by Nancy at Do Small Things with Love and Jessica at Cutesy Crafts. Thanks to both of these wonderful gals for the opportunity to showcase an older project!