I don't pretend for a minute that this is expert floral painting, but I like the way this turned out. I wanted to make a decorative hook rack to display a couple of infant christening dresses. This project cost me all of $1.76 for the two hooks – everything else, including all the paint, was on-hand. (It's not mounted to the wall yet – it's just leaning on my cabinet knobs to have its picture taken! LOL)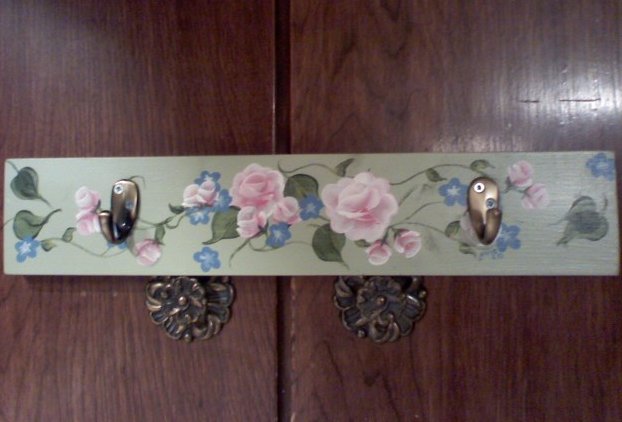 I started with a 1×3 and cut it to 18 inches in length, then sanded the surface and edges just a little. I was going to make it distressed white, but I didn't have enough white paint left. So, instead I sprayed the whole piece on all sides with a soft green.
I then used my acrylic paints to do the floral bits – I do NOT have the "composition gene" when it comes to this, so I just plopped them down wherever they seemed to be needed.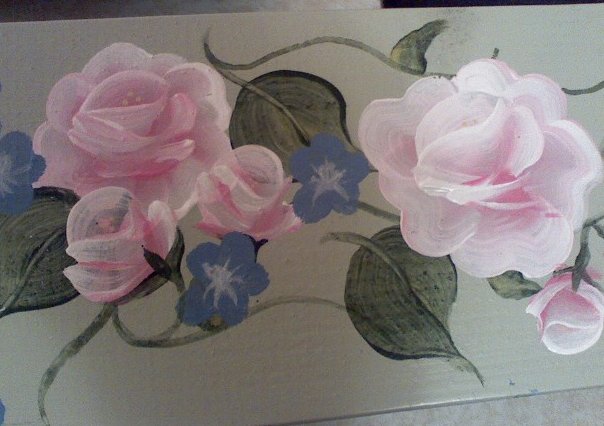 When the decorative paint was dry, I brushed the whole front with a layer of clear-drying matte Mod Podge (didn't have any spray sealer on hand), then screwed in the two hooks.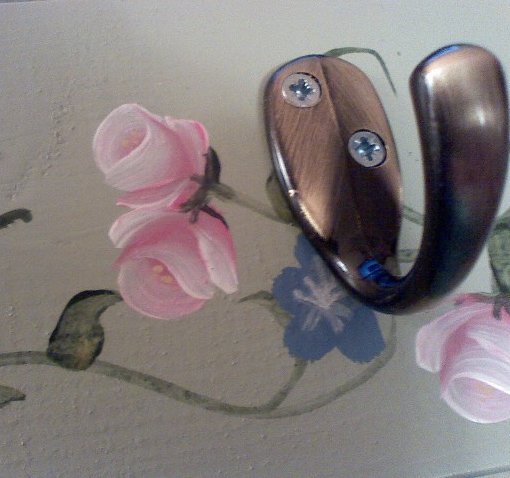 There are a few flaws/imperfections in the construction and materials as well as the paint job, but, I'm not complaining. Overall I really like it!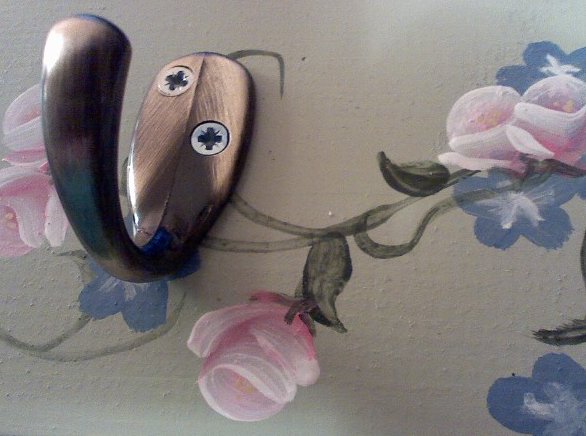 Now to get it mounted to the wall… I probably should have thought about that BEFORE screwing in the hooks! LOL *sigh* Just another day in paradise!
Update 2013: I am linking this post to Nancy's "Oldies but Goodies" link party at her lovely blog, Do Small Things With Love.