FEBRUARY 2014 UPDATE – It's finished! See end of post!
This little project is actually not finished. But I love it so much, I just have to share it!
In 2008, our home on Des Moines' north side was destroyed in flooding. The city purchased the house and property from us shortly afterwards, and demolished it. In the few years since, we've occasionally driven past the site. Sometimes, we get out of the car and walk around – I'm not entirely sure why, but it seems to bring a little comfort at times when we get to reminiscing about the loss.
On one such visit, we noted that someone had dumped a truckload of junk in our old backyard. This little cupboard door was calling my name, and I plucked it from the middle of the pile to study it.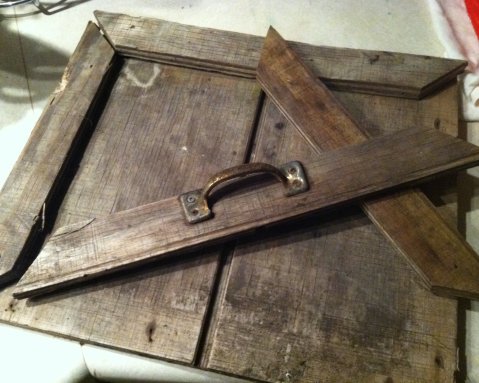 I absolutely love the worn texture – it reminds me of linen fabric or linen-finish paper.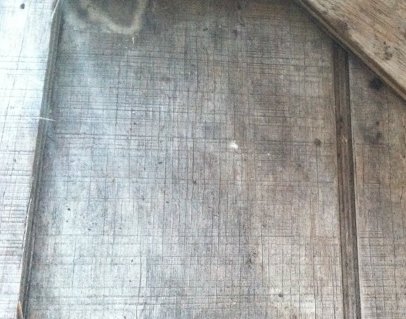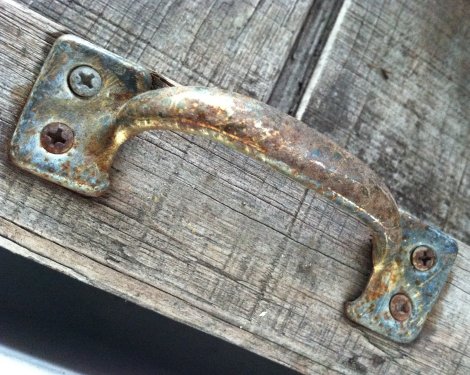 I knew for sure I wanted to make some sort of picture frame, but I didn't have any particular shots in mind when I first picked the little door out of the junk pile. It wasn't until we saw Stephanie's beautiful senior pictures (taken by Des Moines photographer Randy Shebek) that I knew I had just the right images to complement this frame.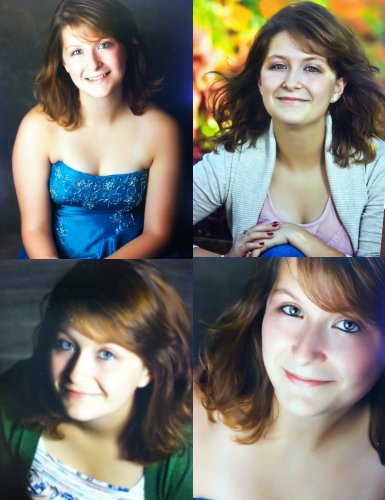 (all photos of Stephanie are by Randy Shebek, Great Life Photography)
Steve helped me repair the cupboard door – I nailed the frame pieces back together and he glued and clamped them to make sure they would stay in place. He dug through his own stash to find a couple of nails that looked appropriately weathered so they wouldn't look out of place.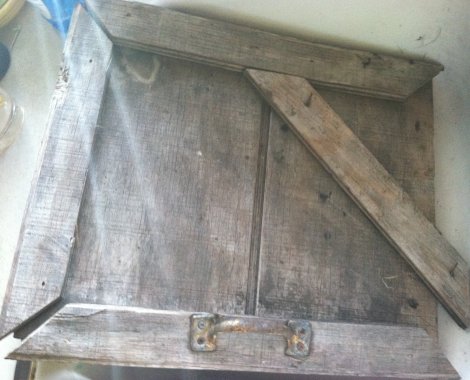 Once it was all dry, I selected two 5×7 pictures – one with a very distinctive natural element, the stone, to complement the textured wood, and one with some color in the background to draw attention.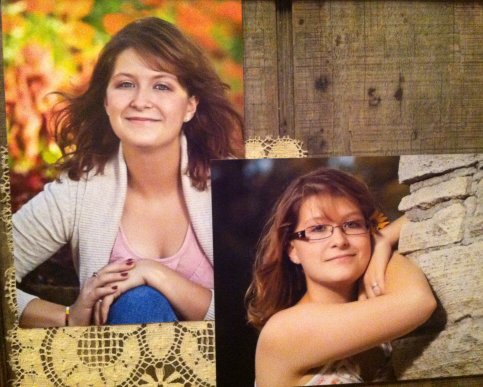 I added a piece of vintage lace in one corner as a background element, and created depth by stacking two pieces of foam core board, smaller than the right-hand photograph, and attaching that photo to the "riser" created by the foam core. Note the shadow cast by the "raised" picture, in the photo below.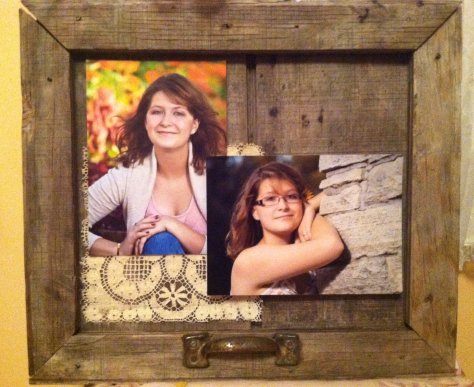 To finish, I am on the hunt for a used Scrabble game so I can spell out either Steph's name or a word or two to describe her with the tiles. And I'm still thinking about what, if anything, belongs in that lower left corner. I'll post a follow up when I finally get it complete, but it's already one of my new favorite pieces in the house because it uses three of my favorite elements: weathered junk, bits of vintage finery, and my amazing daughter!
I'm linking my junky picture frame to Donna's fabulous Saturday Night Special Party at Funky Junk Interiors. So much beautiful junk, so little time!
February, 2014 Update: After searching faithfully for a year, trying to find a thrift-store Scrabble Game, I finally happened upon some tiles for sale at the antique store. A whole BOWL full of them, for 50 cents each! I purchased the letters for my daughter's name plus a couple extras, and decided to vary the heights by putting little foam-core risers under some of them. This allowed me to overlap a few of the edges and still fit them within the space, but I think it also makes it just a little more interesting. I really love the way this turned out!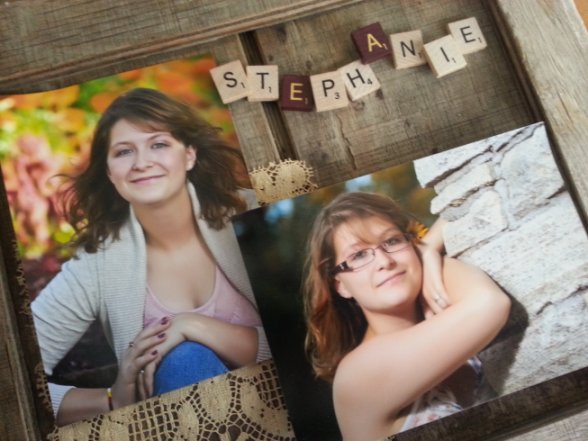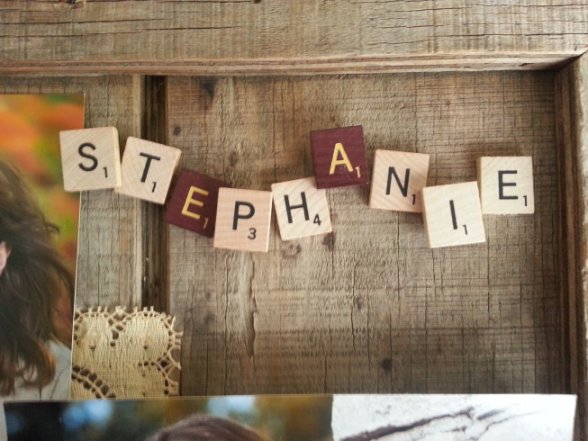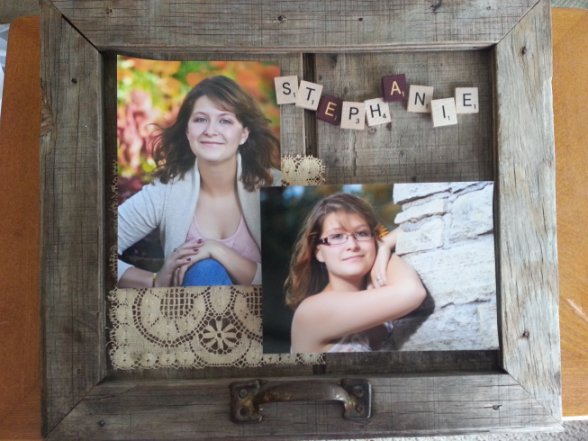 I'm linking the updated version of this post to Show and Tell Friday at Cindy's lovely blog, My Romantic Home.