Back when Greg and I were flipping furniture, we acquired some pretty cool pieces… a few of which I wish we hadn't sold. This little chest of drawers was one of those – pretty, a few charming flaws, and some great details… just the right size for… something.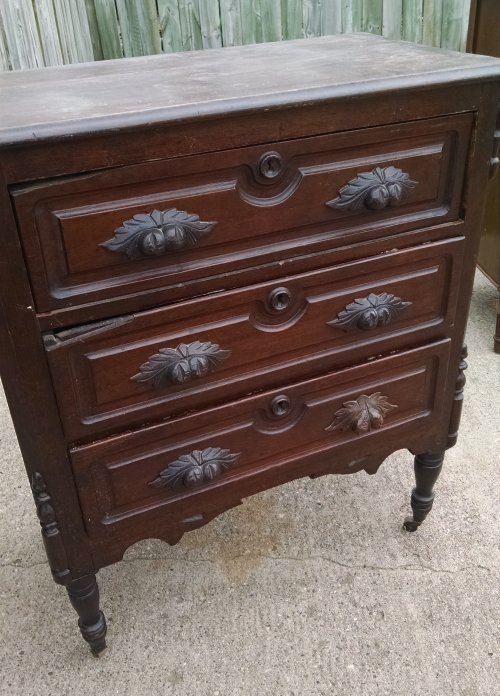 But sell it we did, to a great gal named Traci who owns a furniture painting and upcycling business called The Shabby Nest. I would see pictures of it in her squares on Instagram, and I always felt that pang of regret at selling it.
Several months went by, and Greg and I stopped flipping, but I would occasionally buy another piece here or there. One of them was this one, acquired at a great price because it was in pieces. Here it is after Greg re-assembled it (in my living room because it was freezing-fricking-cold outside at the time!) –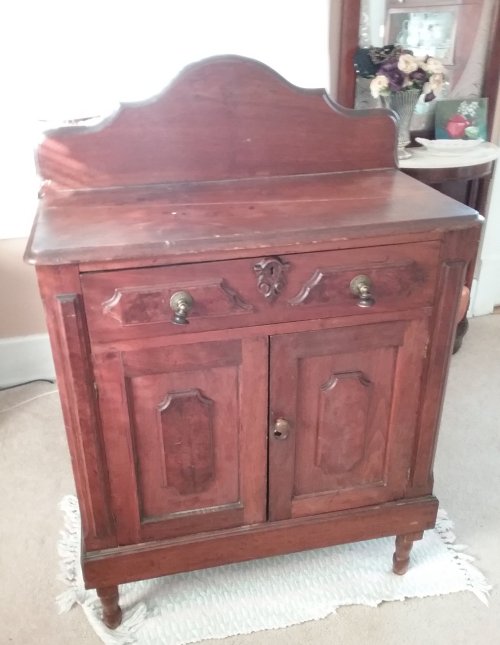 I stared at it for a few days trying to decide what to do with it… It was really beautiful, and I shared a picture of it on Instagram stating that I was torn between keeping and selling. Traci replied by saying I should let her know if I decided to sell, and I replied to her by saying that, by the way, she should let ME know if she ever decided to sell the little three-drawer cabinet.
And just like that, a trade was made! Amazingly, I had the original piece back – the one I wished I hadn't sold! Same perfect size, same charming flaws and beautiful details… only now it had undergone Traci's magic touch and looked absolutely perfect in my little cottage home!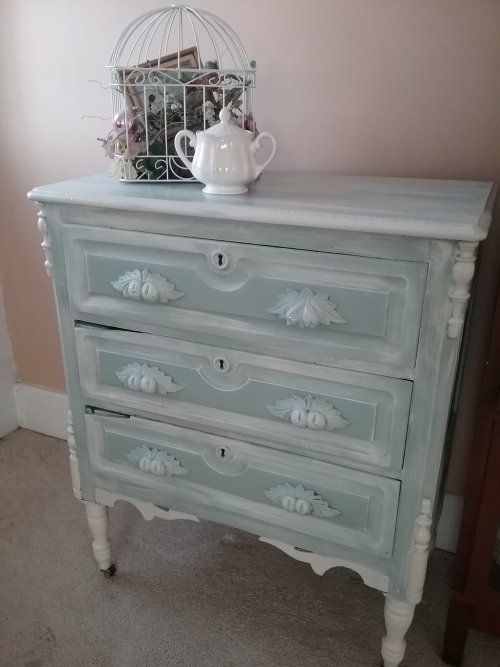 I immediately filled it with tablescaping treasures… cloth napkins, napkin rings, candles, and other miscellany.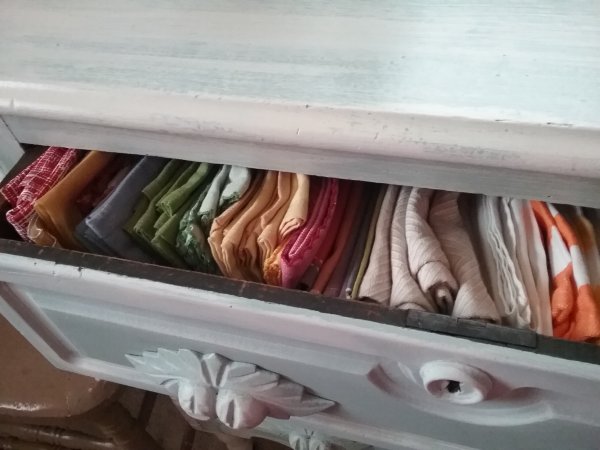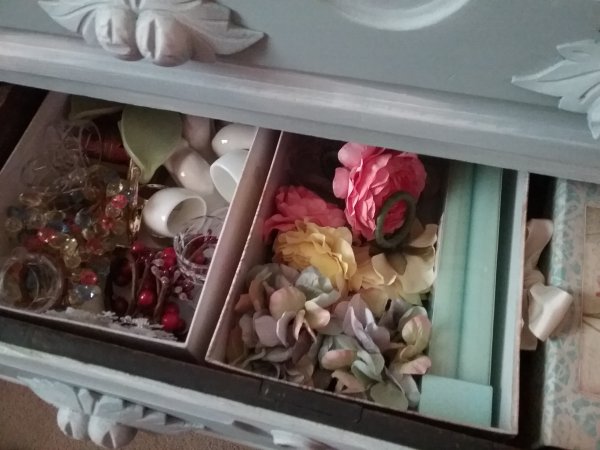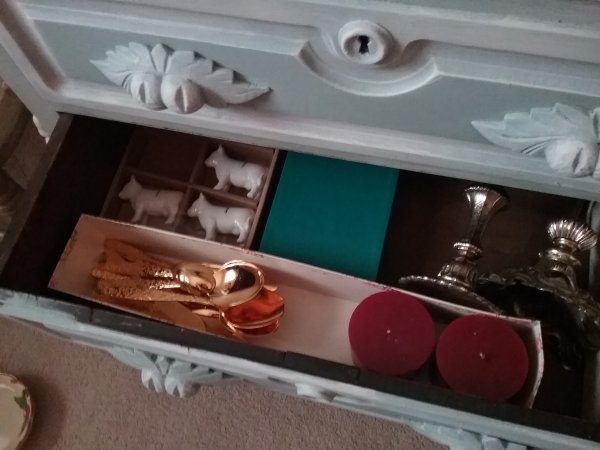 I'm so happy to have it back!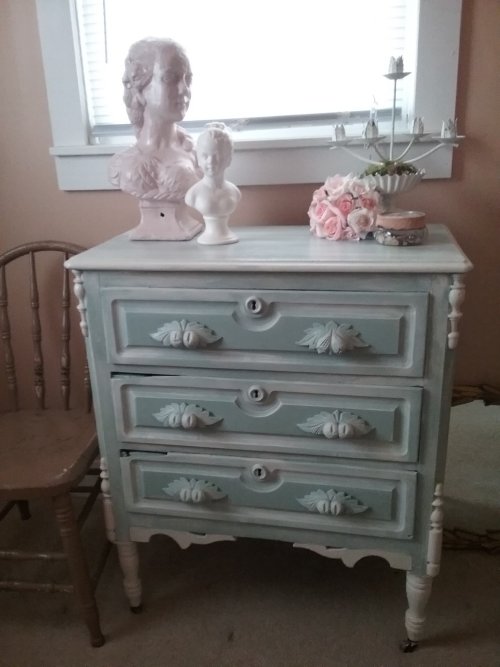 Of course, Traci has a new piece, too – better suited to the space and the intended use she had in mind. Look for it in her Instagram feed!