Is it Spring yet? Victoria Magazine seems to think so…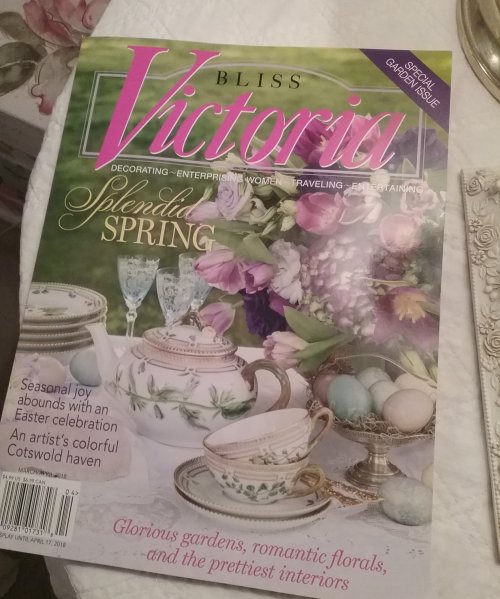 But alas, I know it's not… it can't be. It's only February, and this is Iowa. And despite my hardest wishing, we're still snow-covered in frigid temperatures.
And so, I think I've got a tablescape that befits the icy weather. As I was setting this one, the phrase "Ice Princess" kept coming to mind. I knew this would be the perfect time of year to share it, so I held it back for a few months.

The china is Royal Doulton's "Lisa." I acquired five place settings of this beautiful pattern last Fall from a couple who was moving to Florida. I paid an unbelievably low price for the entire lot, all of which was brand new and unused, still in the boxes. I'll bet those folks do not miss Iowa at this point in time…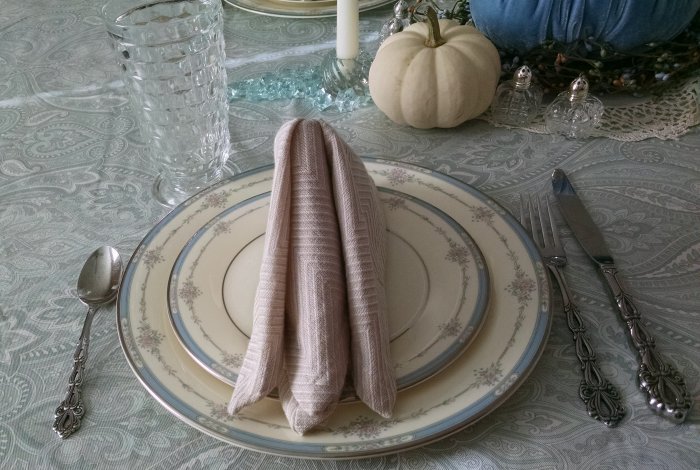 Would you like a tour around the table?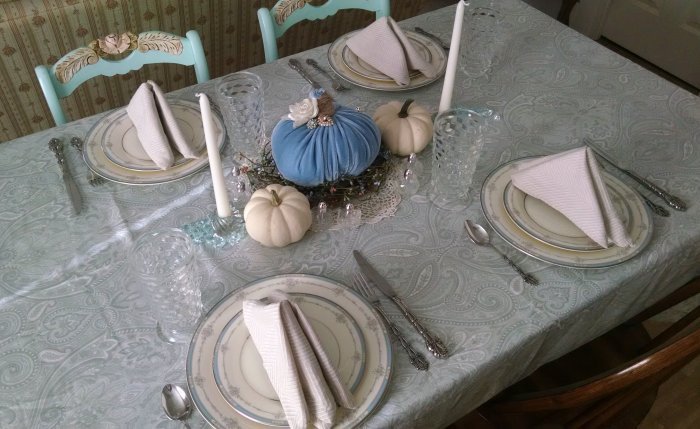 I actually set this table in the Fall, which may be apparent in the centerpiece elements. But I saved it to share until now, because I knew it had more of a Winter look and feel to it.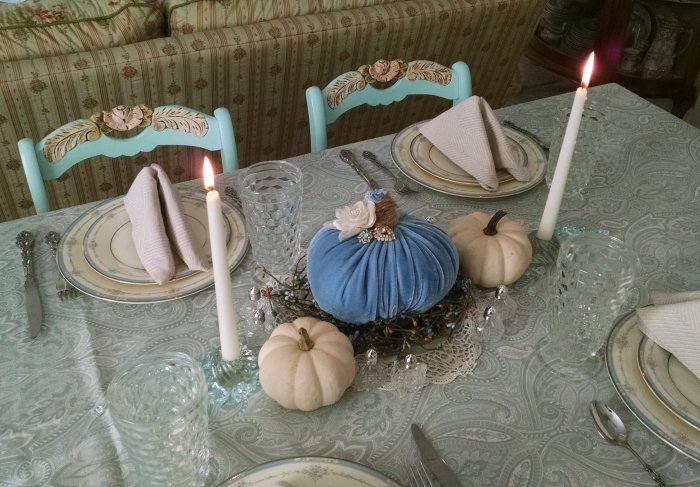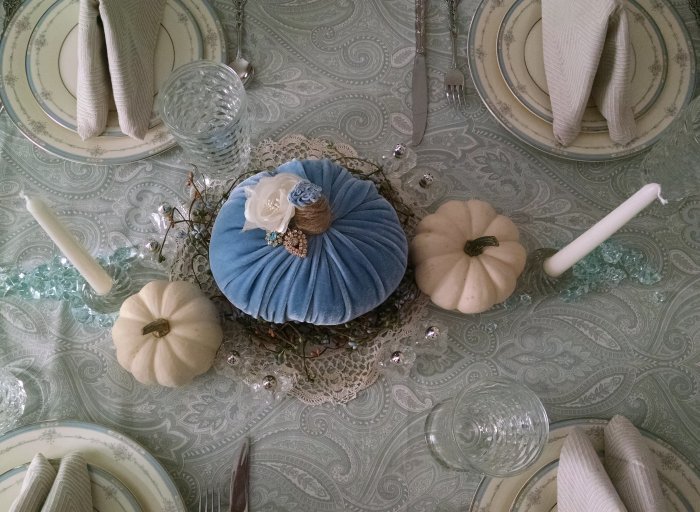 You all know by now (especially if you follow me on Instagram) that I still can't bear to put that blue velvet pumpkin away – I'm smitten!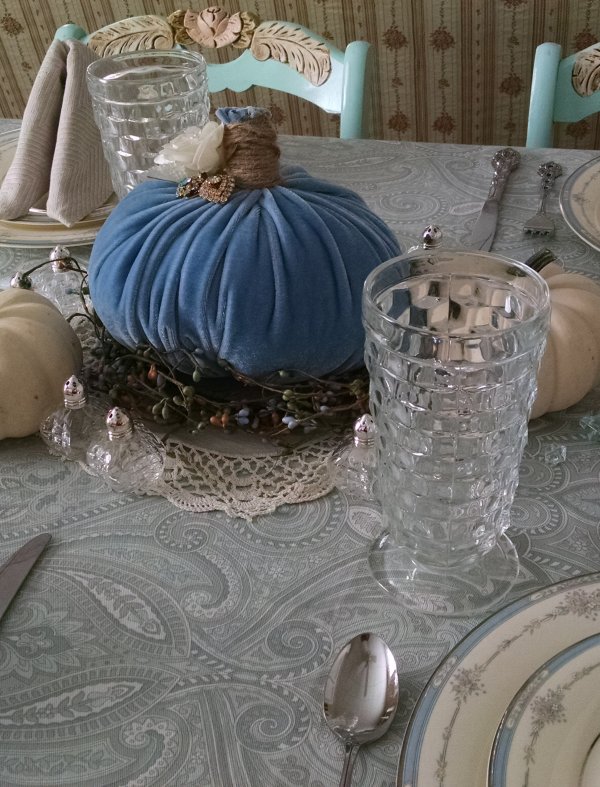 Here is the place setting featuring the Royal Doulton dinner and salad plates.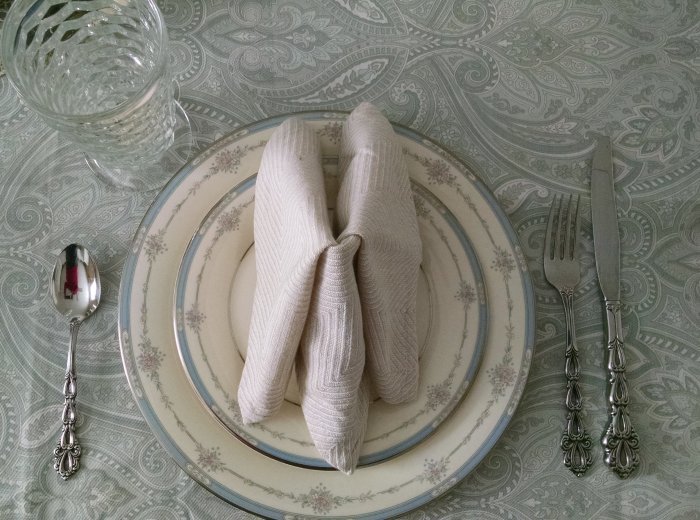 Look at that lovely ice-blue rim!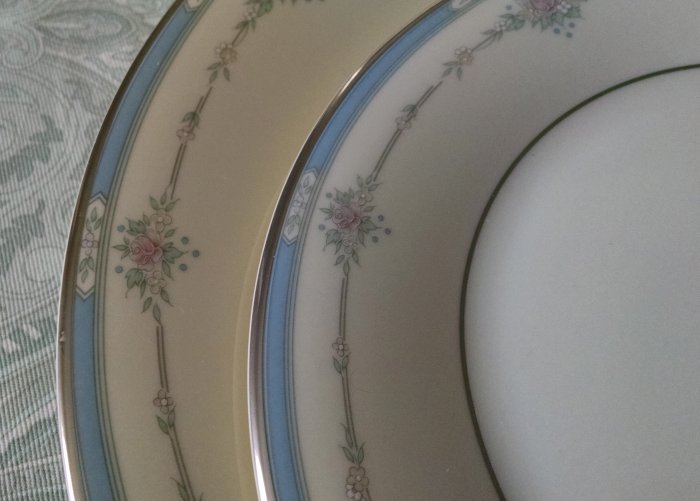 Flatware is Oneida Chandelier, and I've used a classic napkin fold to give it a little height.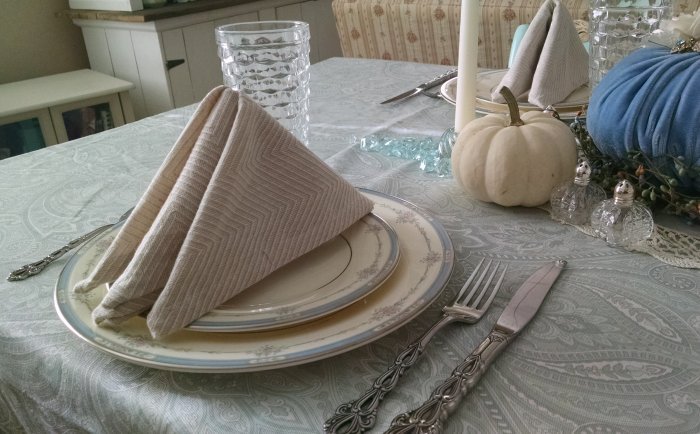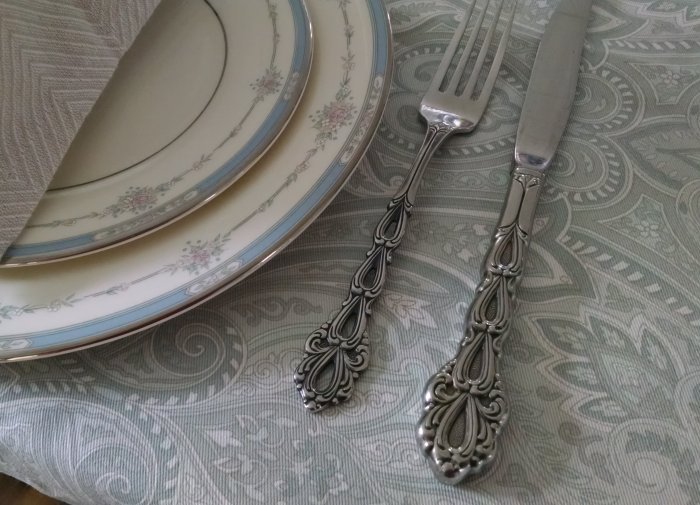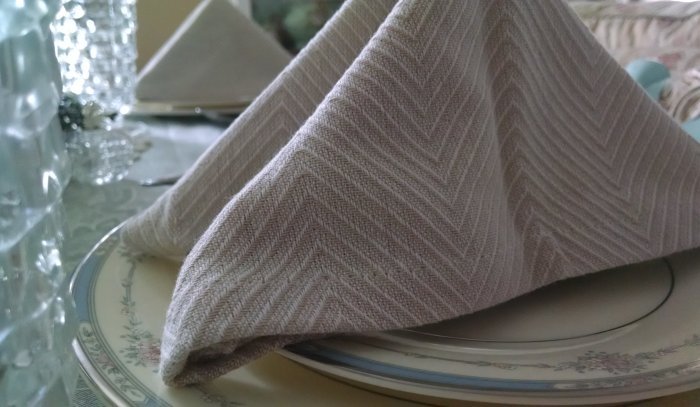 Glassware is Whitehall by Indiana Glass. I really love these tumblers and have them in several colors. They're generously sized and there's plenty of room for the beverage after you put ice in the glass. I use them regularly in crystal, pink, and light blue.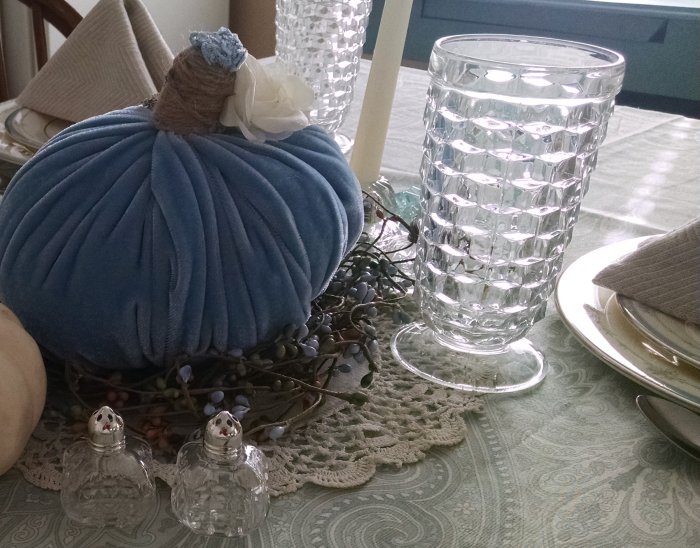 I put out four sets of these small salt and pepper shakers, one for each chair.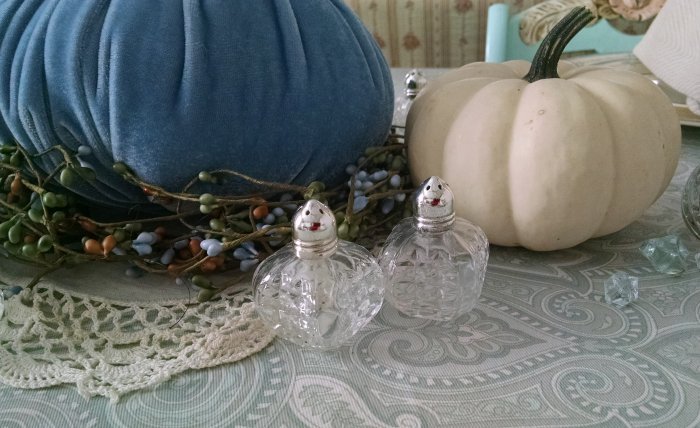 These were a Goodwill find, eight in the original box, unused! They are vintage Raimond.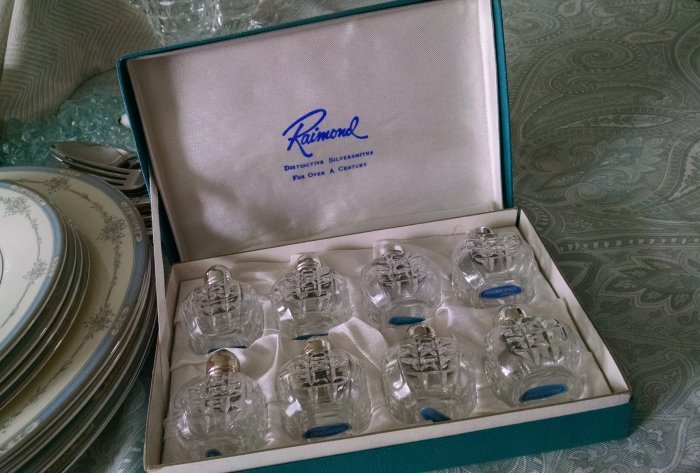 Are you getting the "ice princess" vibe yet? Maybe this pretty light-blue table scatter will cinch it for you, as it did me.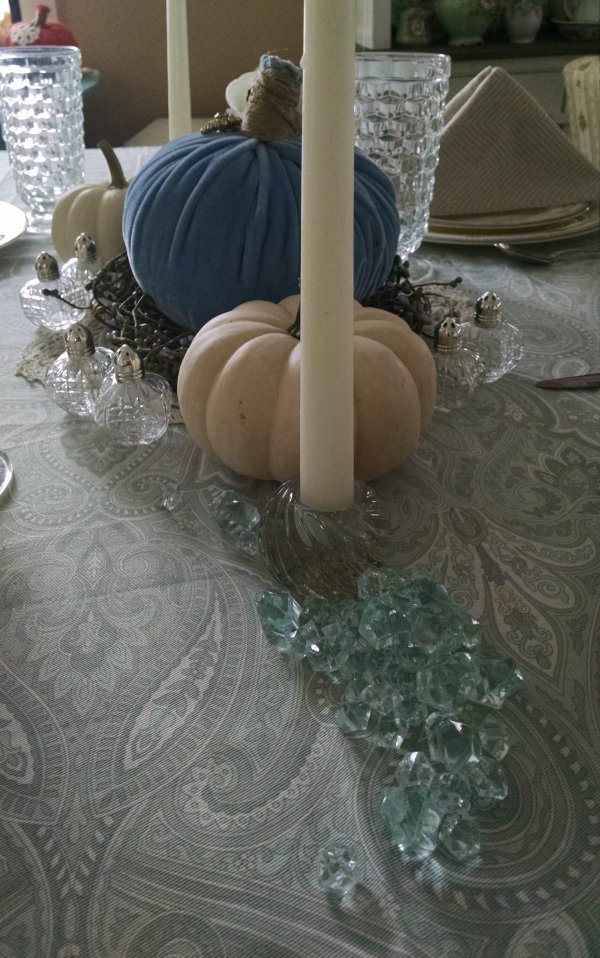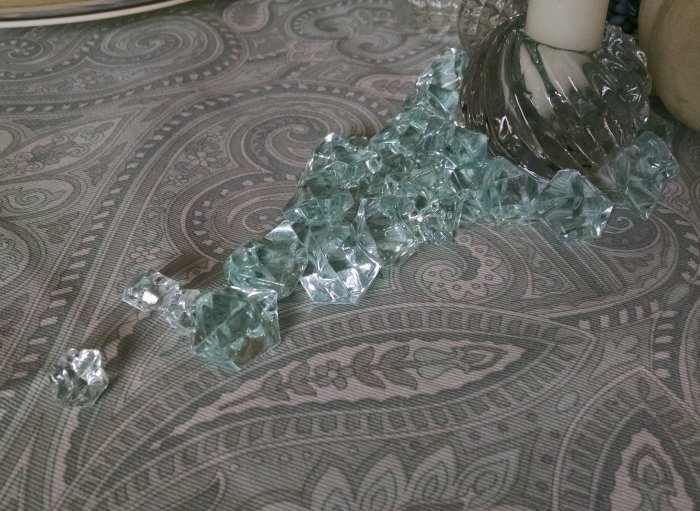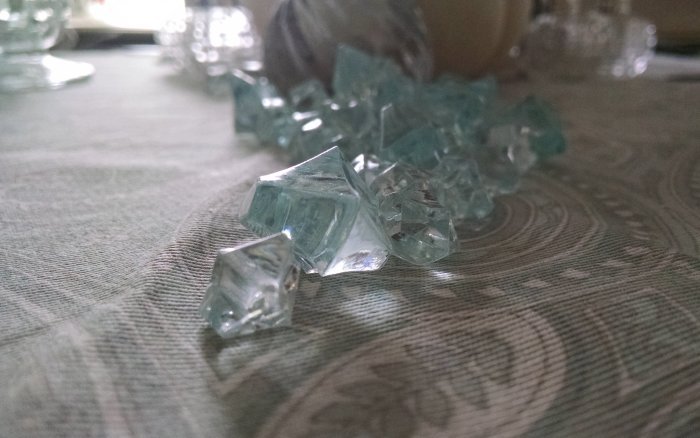 Another look: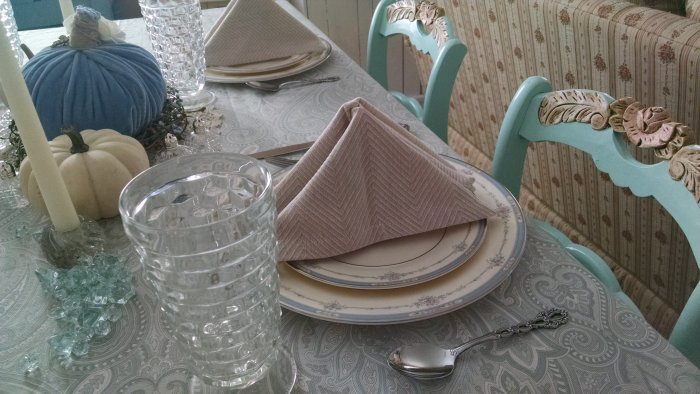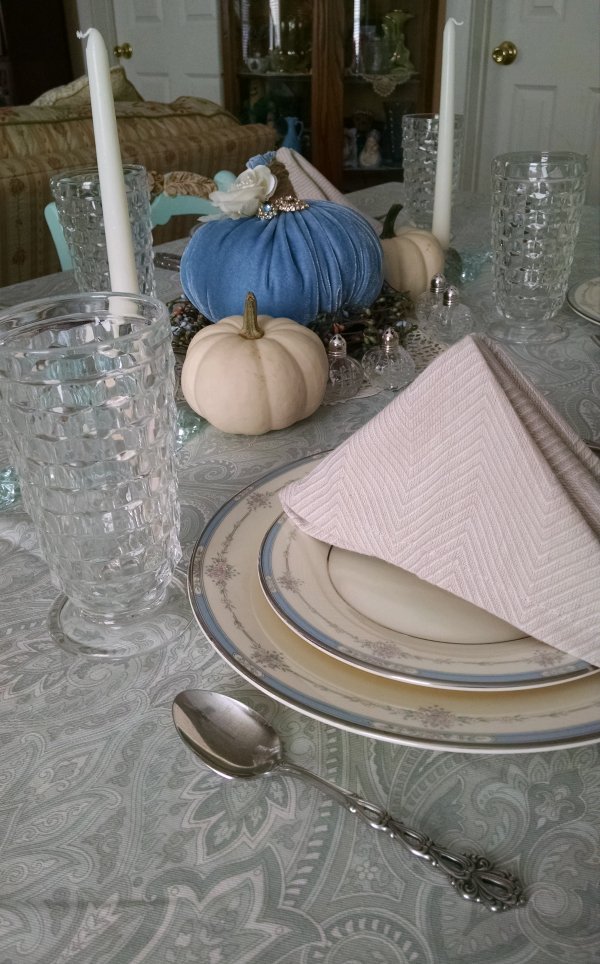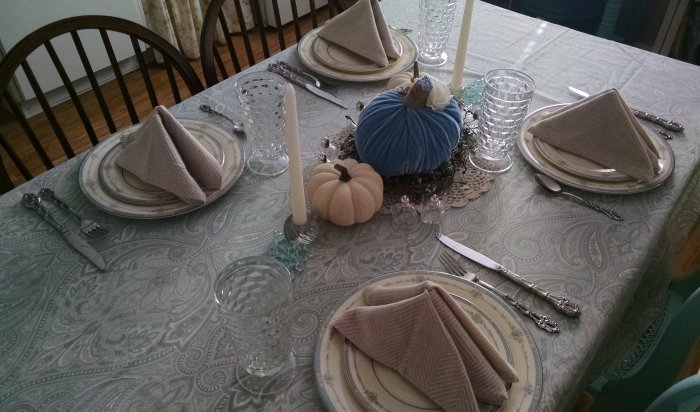 And of course, a put-away shot with everything ready to go back into the cupboard until next time!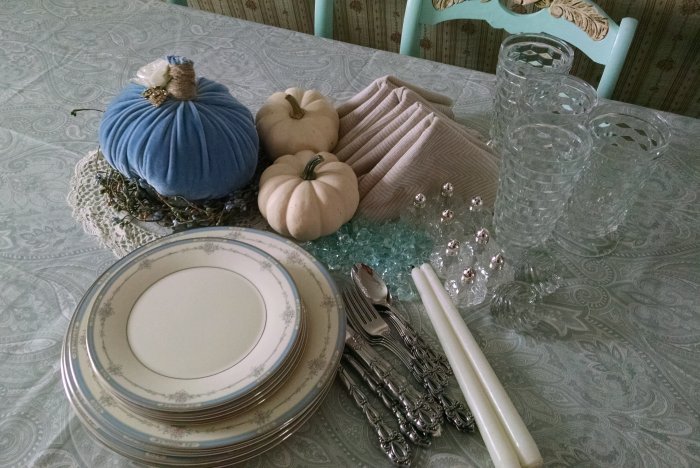 I'm still ready for Spring… how about you?
Here is a a pinnable image in case you'd like to Pin this post for future ideas!