Because I live in a rented house, I can't make permanent changes to the structure of the house or property. That means any DIY projects have to be temporary. Outside, carving out an entire cottage garden is not allowed but I did enlarge the one existing garden strip into a small flower bed which gives me just enough room for some annuals and perennial hostas.
And, last summer I conceived and installed this whimsical junk-made fence decor, which I absolutely love!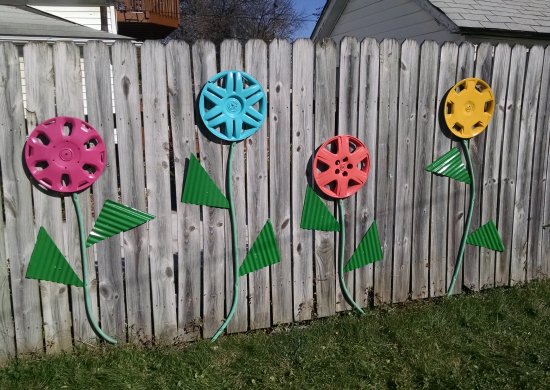 It's made up of various automobile wheel covers rescued from roadsides, free-on-curb green garden hose, and small pieces of the corrugated tin we were offering in our antique booth.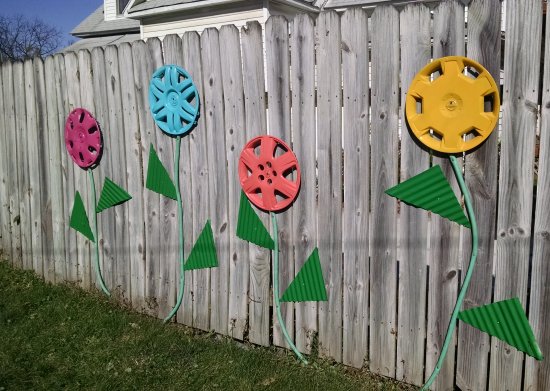 Wheel covers and leaves were spray painted in bright colors, the hose was cut to length with utility scissors, and the whole thing was laid out and attached to the fence with easily removable screws.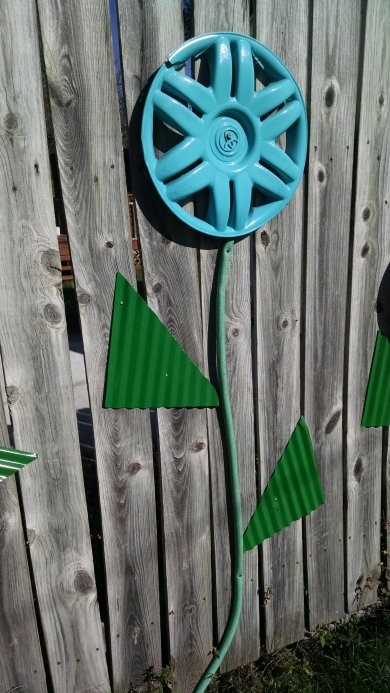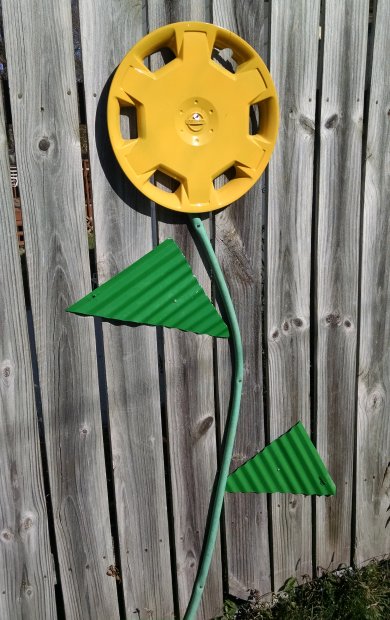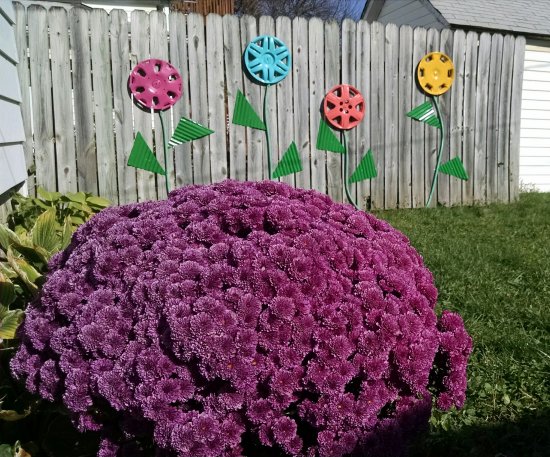 Best part of this project? It looks bright and cheerful even on a gray Winter day!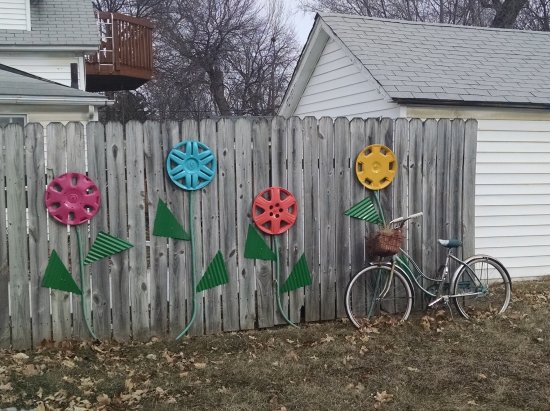 Update: We had a minor ice storm here in Iowa today so I'm linking my fun summer project to Marty's fun Inspire Me Tuesday party over at A Stroll Thru Life, just as a reminder that Spring is coming and the grass will be green again one day soon!