A long time ago, my idea of "decorating" was to clean off a tabletop or other flat surface and try to artfully arrange things on it. I didn't know these little arrangements were called vignettes, but I did have fun doing them – even if they quickly got overshadowed by stacks of mail, remotes for every electronic device, toys, and other stuff.
I still enjoy creating vignettes, though I've managed to keep the other stuff from overtaking them as quickly as it used to. One of my favorite pieces to style is the table next to my comfy chair – here is a photo of it from a few years ago in the other house. It belonged to my grandmother Verdie and was refinished by her husband, my Grandpa Barney.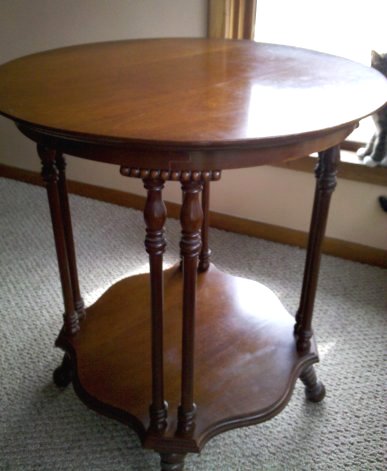 "Grandma's Table" can easily be changed out with the season, or for any reason, or for no reason. At Christmas this year it held my Precious Moments "Sugar Town" village, and now that it's January I've changed it over to blue and white.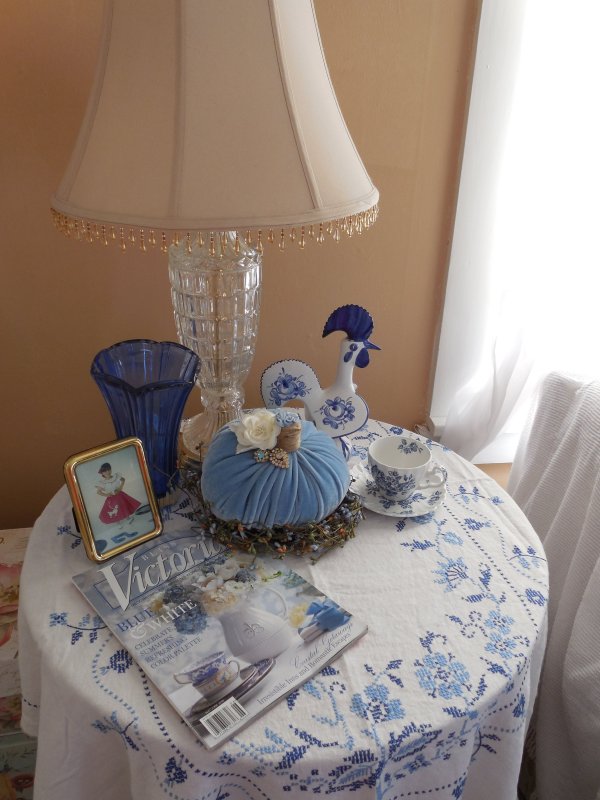 The tablecloth was hand-stitched by my great-grandmother Metta, many decades ago. I love this piece but use it for decor instead of meals. It is too small for my current dining room table! Here's a bit of the pretty pattern: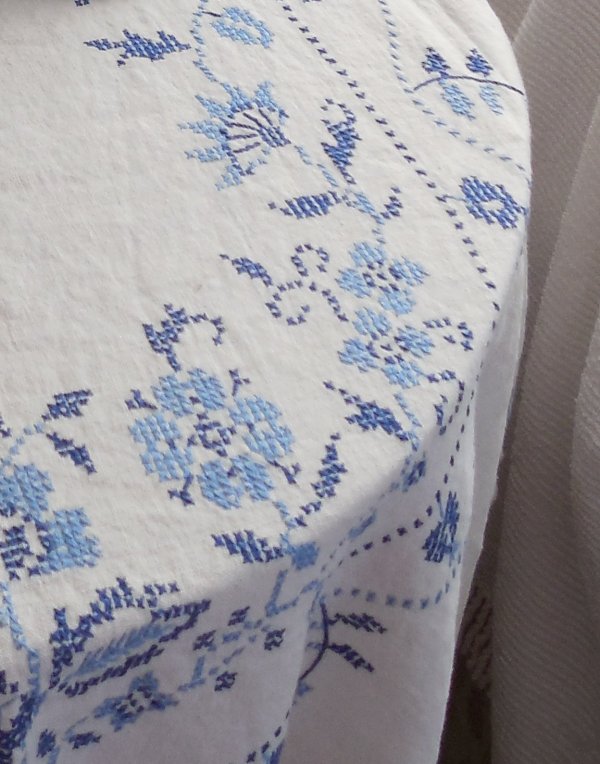 Most of the other items were thrift-store finds, except for the magazine, the rooster, and the pumpkin.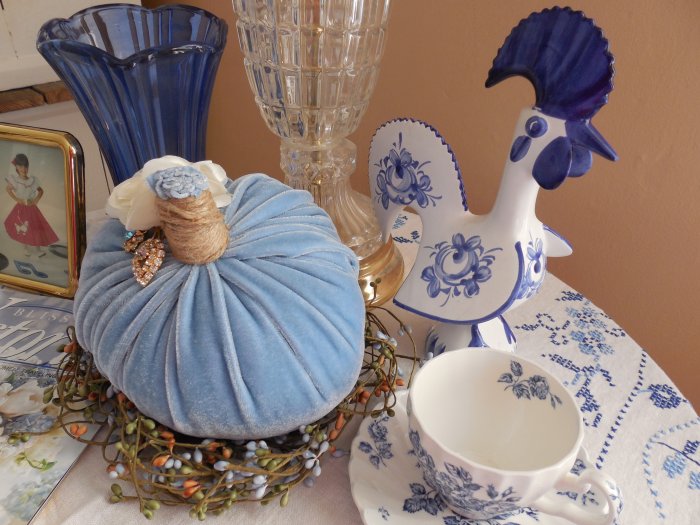 The rooster is actually a souvenir of sorts… he is marked "Portugal" on the bottom, so possibly he came home in someone's suitcase. For me he is a souvenir of the first auction I attended with Greg – it was won in a lot purchased by a young boy, but Greg found it later in a trash bin just outside the auction hall and saved it.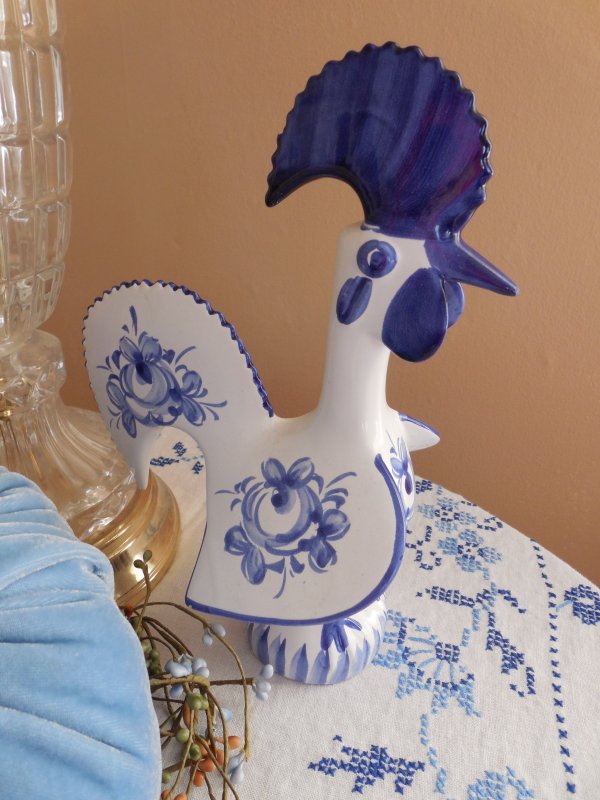 I made the velvet pumpkin last Fall along with many others, but cannot seem to put this one away. I just love the way it turned out!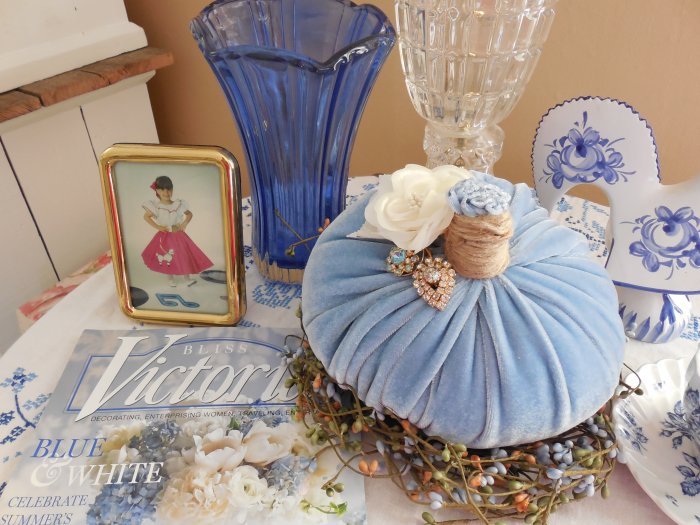 The magazine is a back issue of Bliss Victoria – their covers are decor all by themselves, and so many are seasonal that they just fit right in! This one is from 2010 – I have a storage piece just for my back issues of this and other lovely magazines.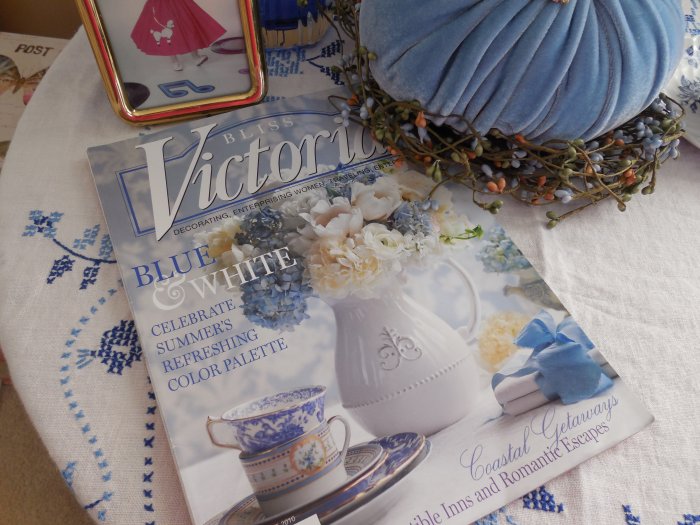 The beautiful glass vase is a little hard to photograph, but it is stunning in person. It's about 10 inches tall and very heavy. It actually leans to one side a bit – a production flaw I guess! I found it at the Goodwill.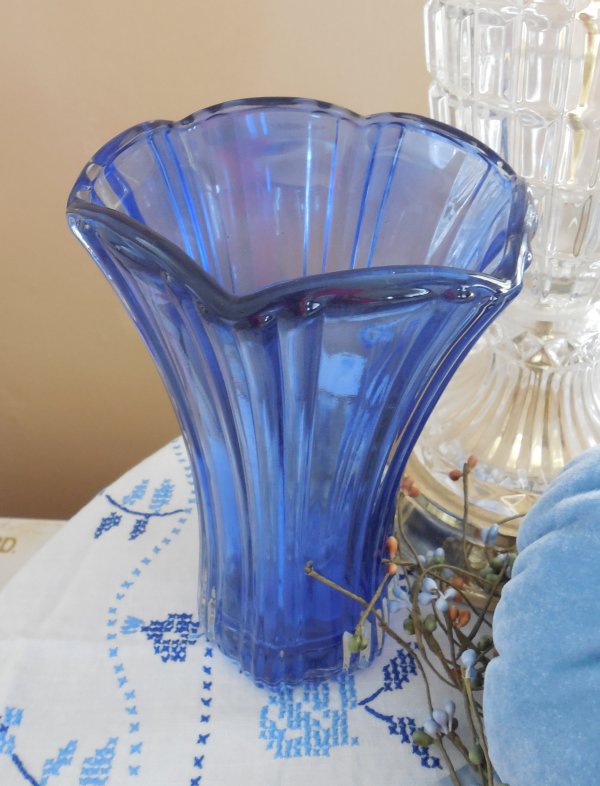 The photo doesn't fit the theme so much but it rarely leaves this spot. This is my little princess all decked out at around age 3 in her 50's-themed poodle skirt. We were attending a lot of hot rod car shows all through the 1990's and she loved to dress the part!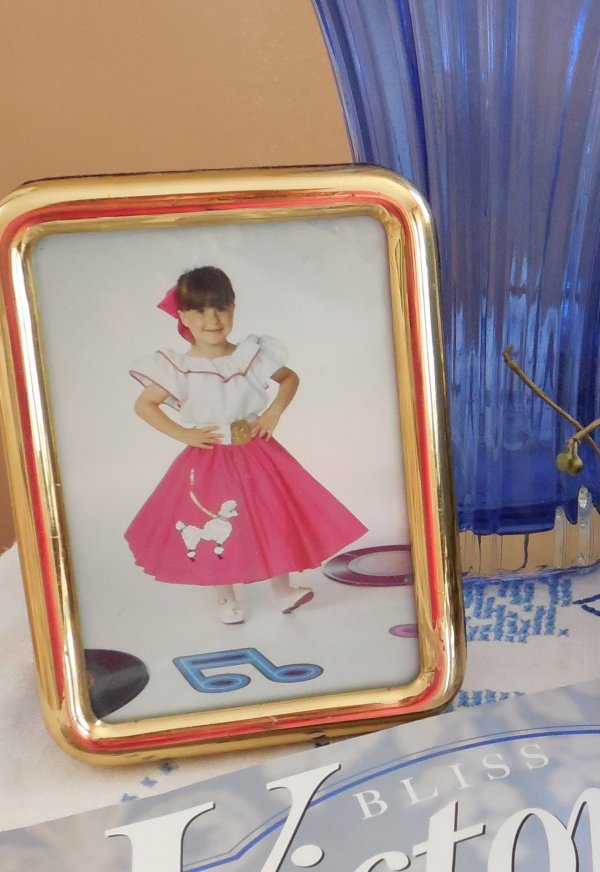 The teacup is Johnson Brothers, "Devon Sprays."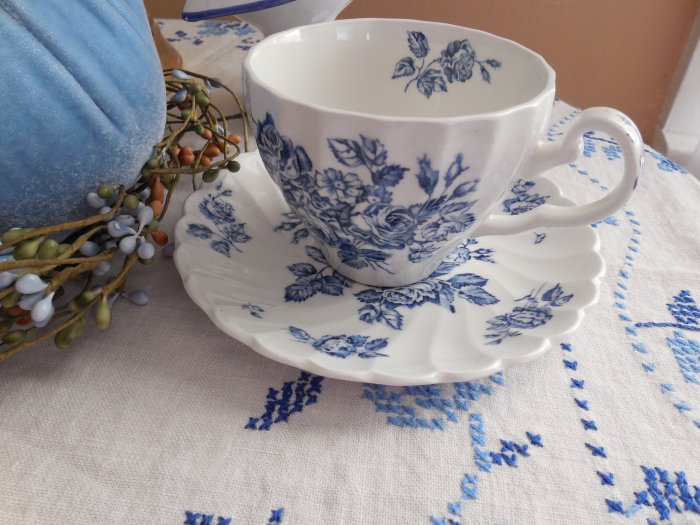 I don't have a lot of other blue and white set out – truth be told I still have a few Christmas items up! – but I am definitely enjoying a freshened look now that the holidays have passed.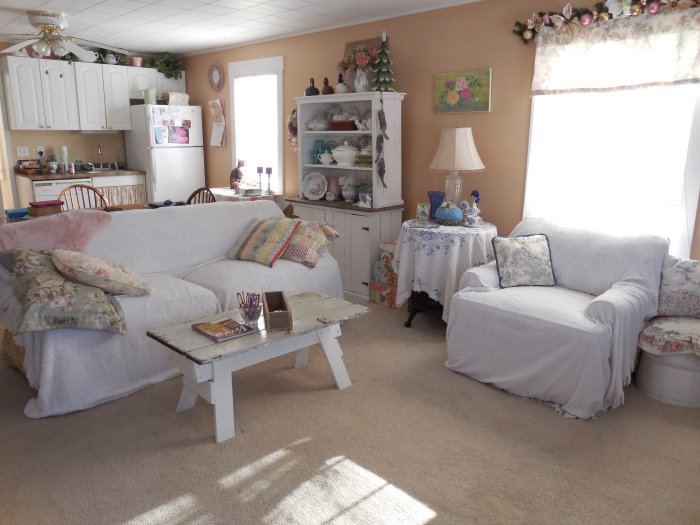 What's your favorite way to decorate in January?