I don't usually put up a lot of decor for Valentine's Day, but I do like to change up Grandma's table to keep it seasonal. I'm soo tired of the cold and snow, and was thinking I might jump ahead and put out a touch of Spring. But then I came upon this sweet quilted tablecloth at a recent estate sale, and knew I'd want to use it before Winter was over – it's so cozy-looking and has this adorable ball-fringe around the bottom!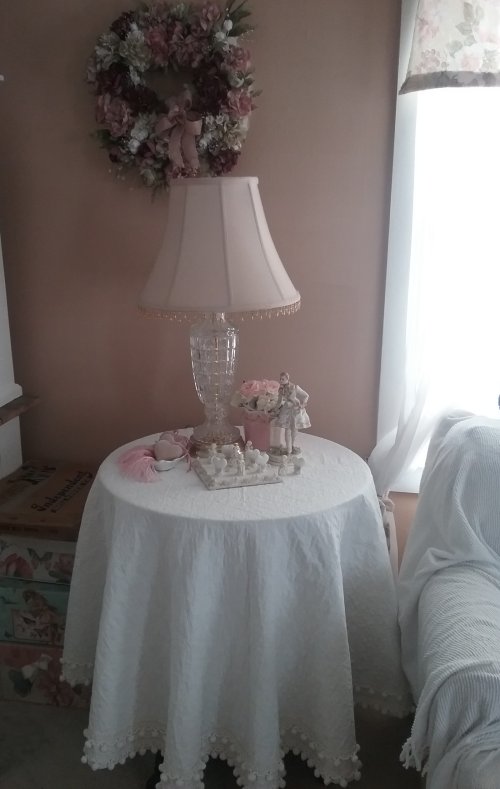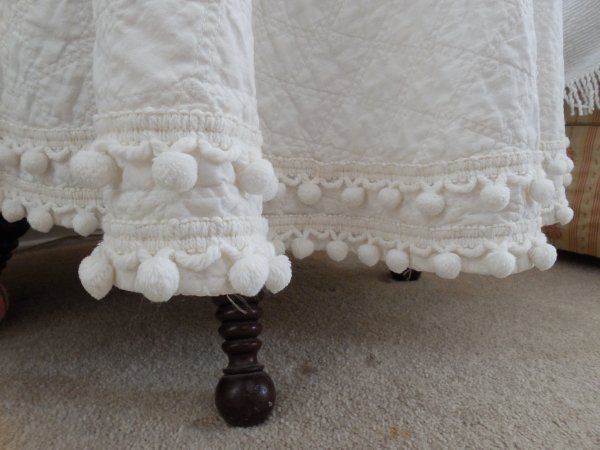 Right? How could I resist?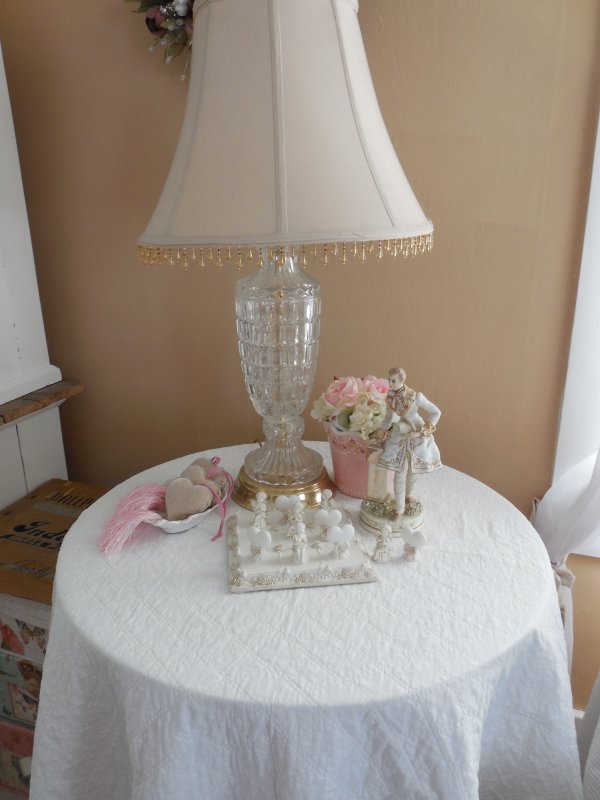 I ended up really liking the white, blush pink, and lightest champagne-tan colors of this table.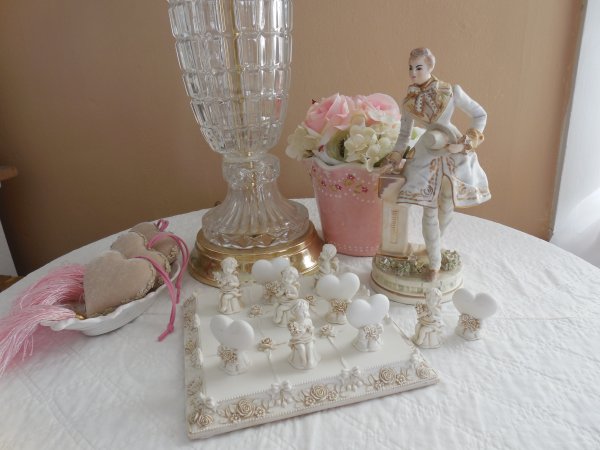 Here are the elements I used to set this sweet little scene – all extremely inexpensive thrifted or post-season specials at various stores and shops.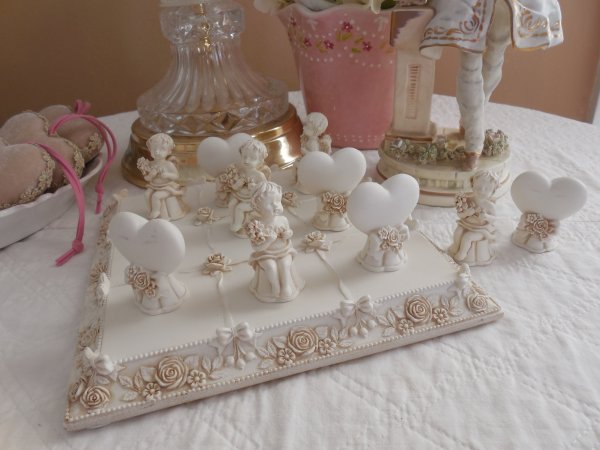 Probably the most amazing find (to me, anyway) is this sweet little tic tac toe set. I found this several years ago at the Goodwill, but what made it really unusual is that I found the pieces in a bag on one visit, but didn't find the board until a return visit several weeks later. All are highly detailed and made of heavy resin.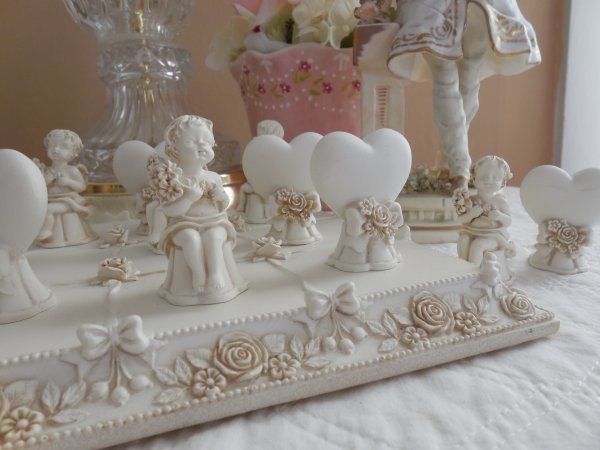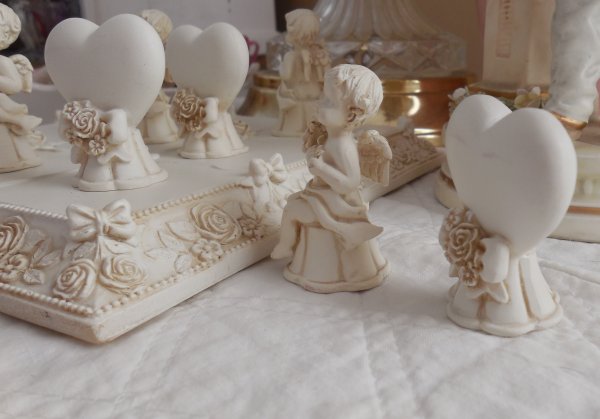 I found this dandy young man at the store-closing sale of a vintage shop here in my neighborhood at the end of last year. I've decided he's French so I named him Lafayette.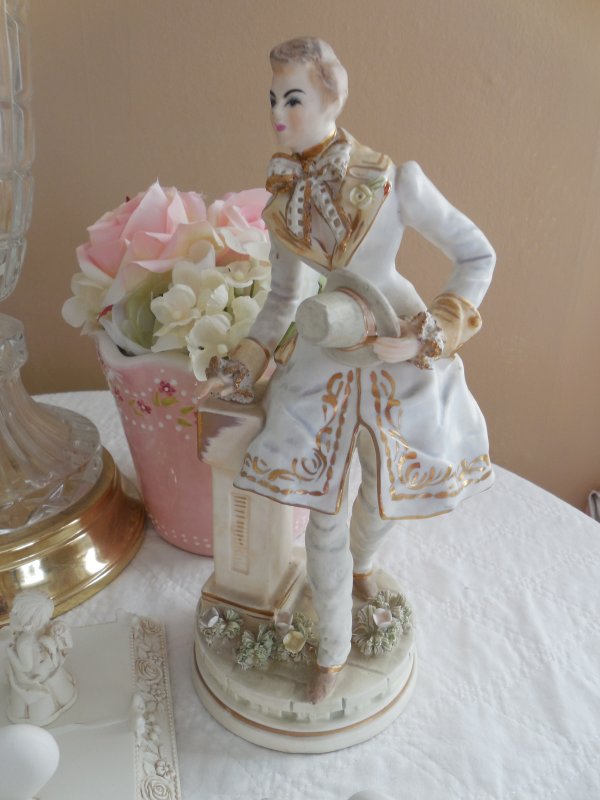 Silk flowers in white and blush sit pretty in a softly detailed pink vessel by FTD.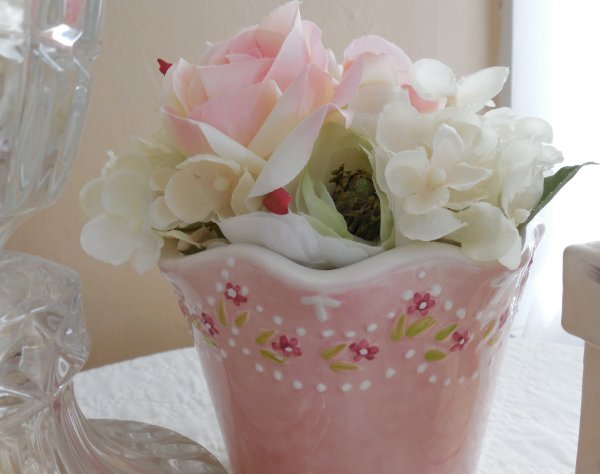 And I rounded up a few tassled velvet heart ornaments from the after-Christmas sale at Hobby Lobby, placing them here in a pretty pink-and-white bone china dish. I shared these on Instagram awhile back and  one of my friends there commented that they looked edible! I agree – they look like little champagne-colored tea cakes!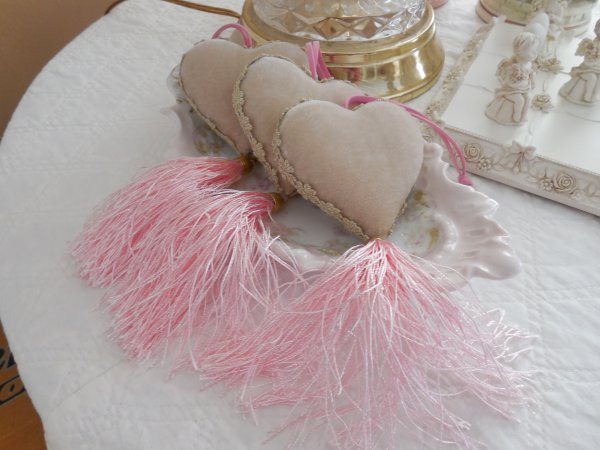 A very sweet little scene for Valentine's Day!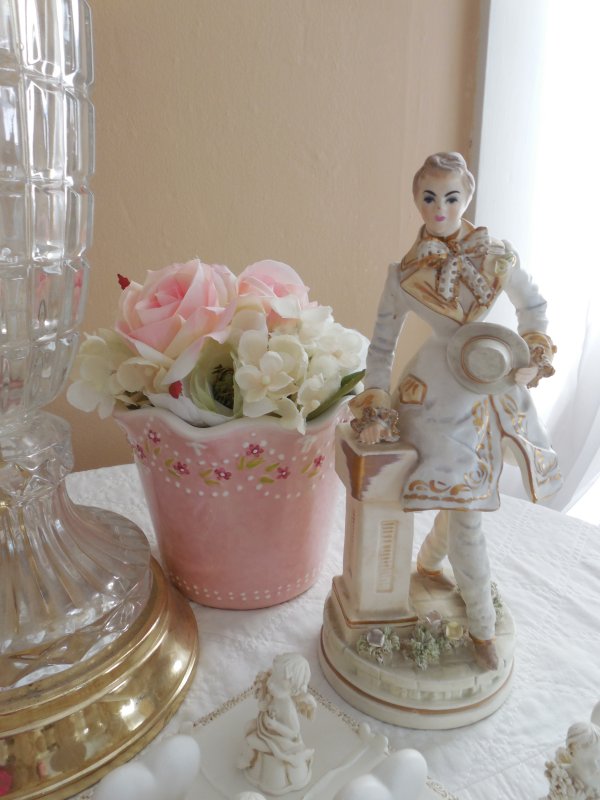 I'm sharing my dear Layfayette for the "Dear Valentine" link party over at Deb's lovely blog, Debby Goes Shabby!
Here is a Pin-able image for this post!