I have a small collection of what I used to call "amateur paintings," all picked up for a couple dollars or less at area thrift stores. Later I learned another expression for them: "Sunday paintings," meaning pictures created by people who took up painting as a hobby or weekend pursuit. My collection centers around landscapes and still-lifes – barns, houses and floral arrangements. Here are a few of my favorites: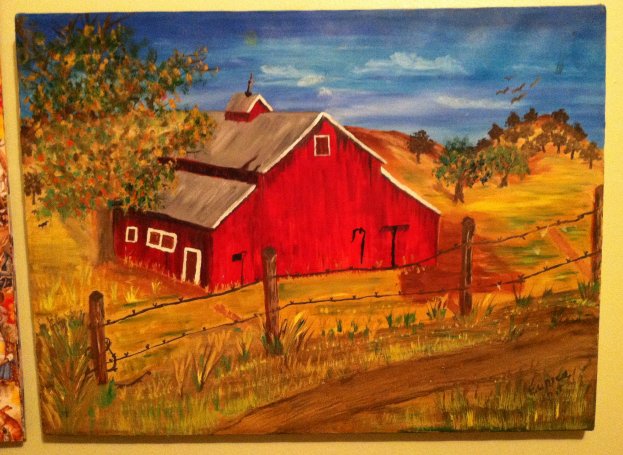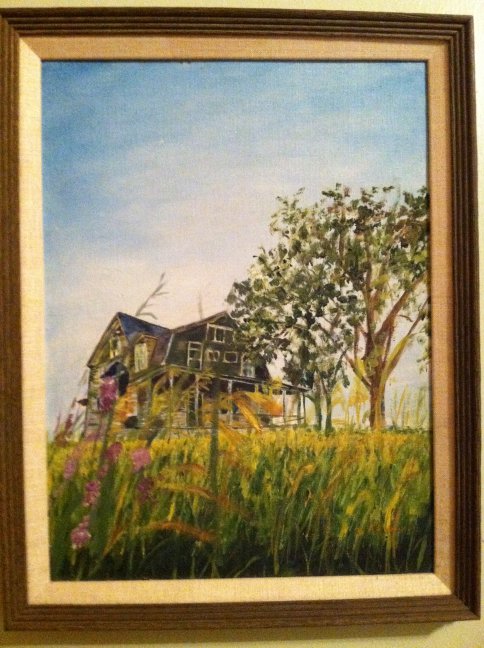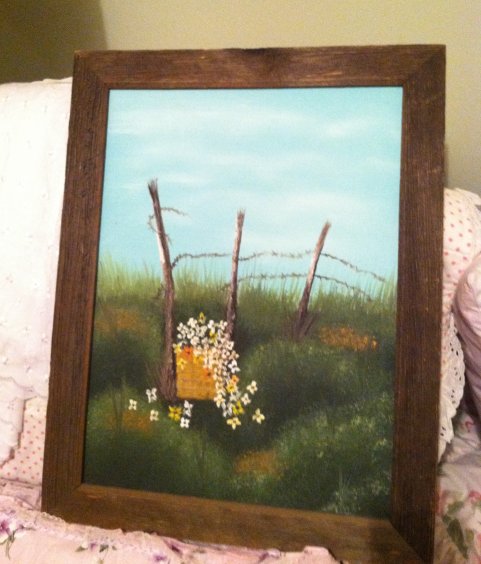 I even tried my hand at painting one – yes, on a Sunday: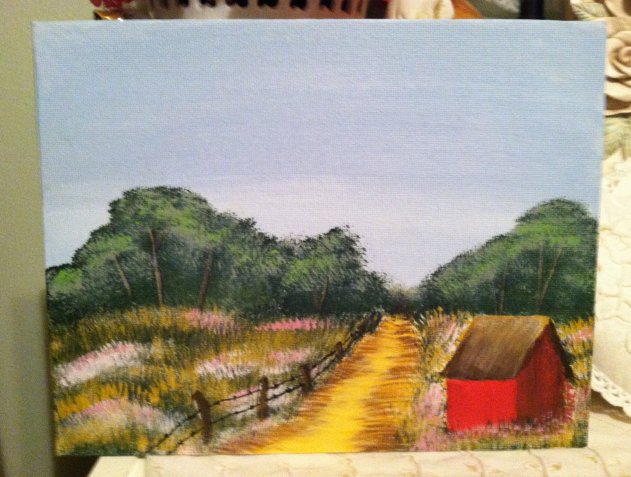 Since I recently re-painted the Mom-cave, I've been trying to be really particular about how I arrange them. Slowly but surely, I'm getting many of them up on the wall.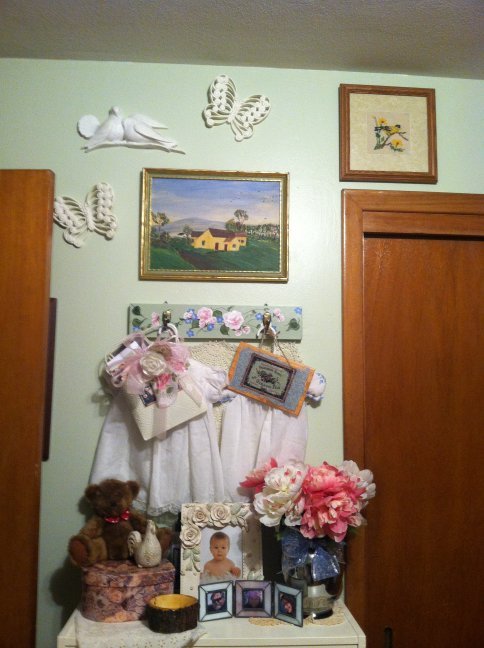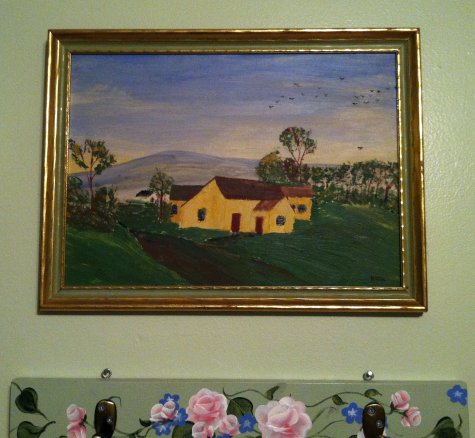 I recently acquired this charming little beauty – the colors and subject were lovely, but it was missing a frame.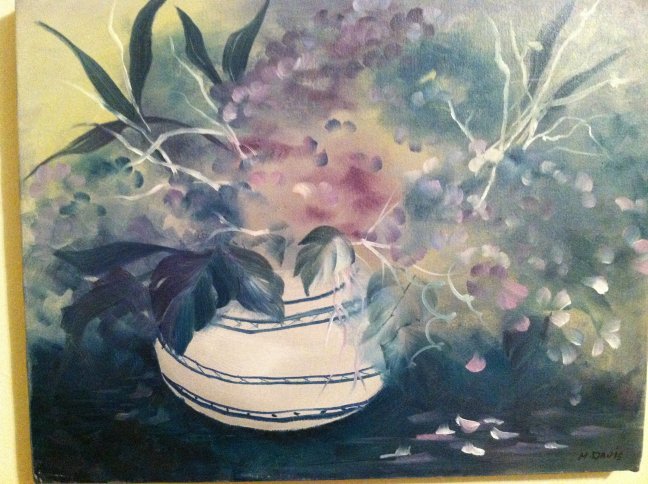 No matter, a few weeks later I spotted this 11 x 14 frame at a different store for just 99 cents. It has the routed edges on the insides so the canvas will fit down inside.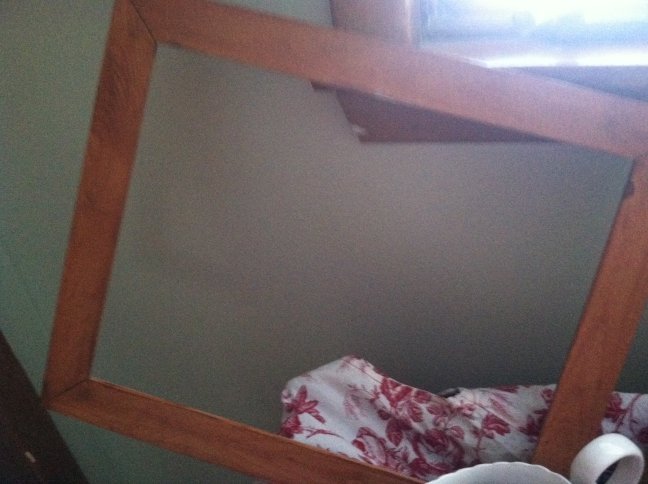 Today I took on a different type of "Sunday painting" and just applied a few coats of my off-white acrylic craft paint to the 99-cent frame. I put it all together and really love the result: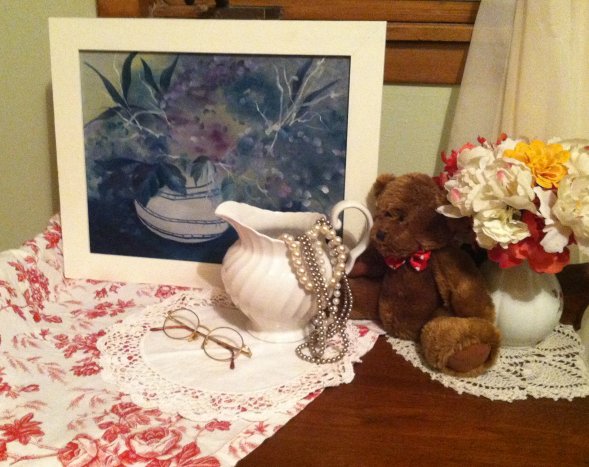 The tabletop above is still a work in progress, but I do kind of like the painting in its frame next to the creamy white pitcher.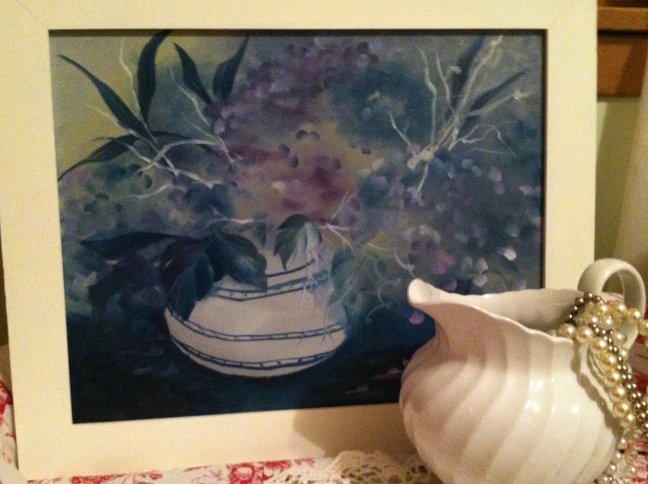 Are there any type of "other people's artwork" that you like to collect?