I enjoy changing up the vignette on this table in my living room frequently. I used it just recently for a tablescape for two, but the fact is it's not a very good table for eating because you can't scoot the chairs up to it since the base prevents you from getting your knees and feet tucked in underneath.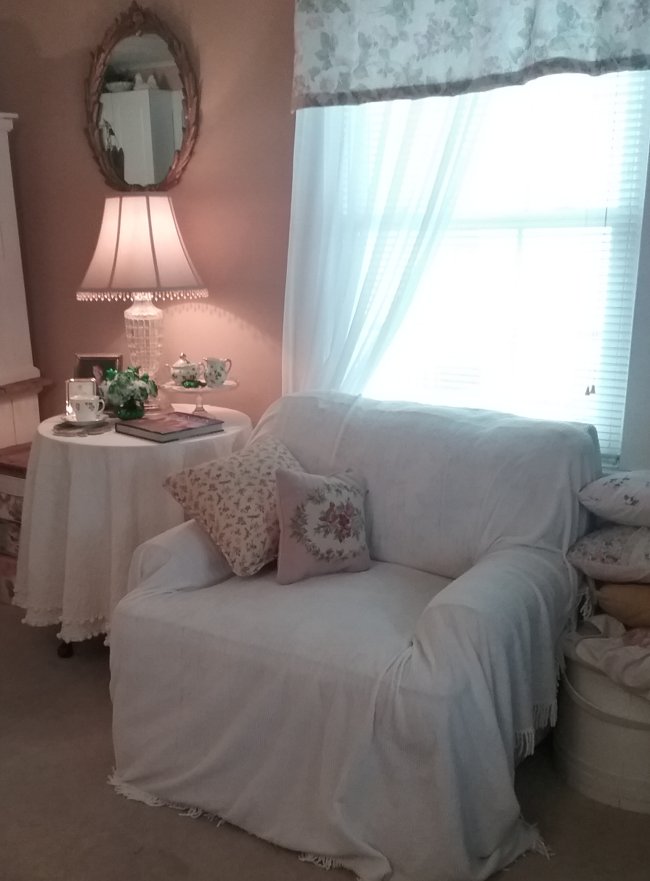 Still, it is a favorite piece – my grandparents restored it decades ago and it remained in their home throughout my childhood. I don't know its true age but I have known it for my entire life as "Grandma's table." Here's a photo of it I have shared before from my previous home, which shows its pretty details.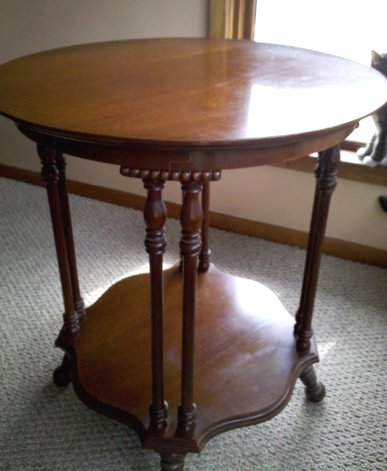 I decided to set out the few pieces of Irish-themed decor that I own… it's not a big holiday for me but I do have a bit of Irish blood (actually Scots-Irish, according to my mother). I also confess I have been binge-watching Downton Abbey again and paying a bit more attention to the world history that gets shared in this program through the dialog and storylines. There are many layers to this show, and how actual historical events impact and motivate the characters – including Irish Socialist Tom Branson and his beloved Lady Sybil Crawley – is one of the reasons I find it so re-watchable.
But – surprise! – I digress.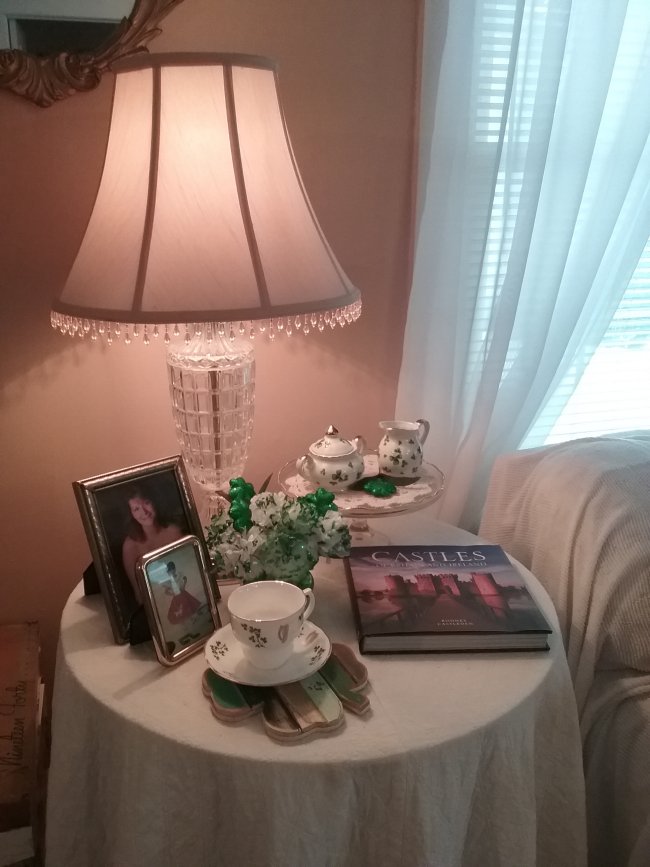 My pretty "Grandma's table" is still wearing its winter white tablecloth with the ball fringe, but that will be coming off soon in time for the arrival of Spring. I have set out a few lovely Irish-themed bone china pieces, including my Lefton creamer & sugar bowl and a pretty cup and saucer by the Irish pottery Arklow, all adorned with emerald green shamrocks.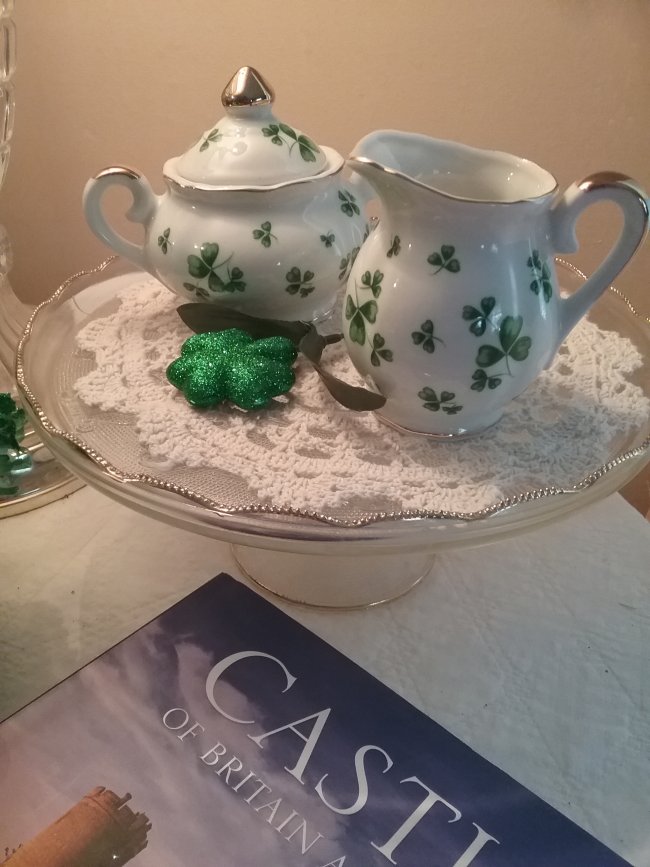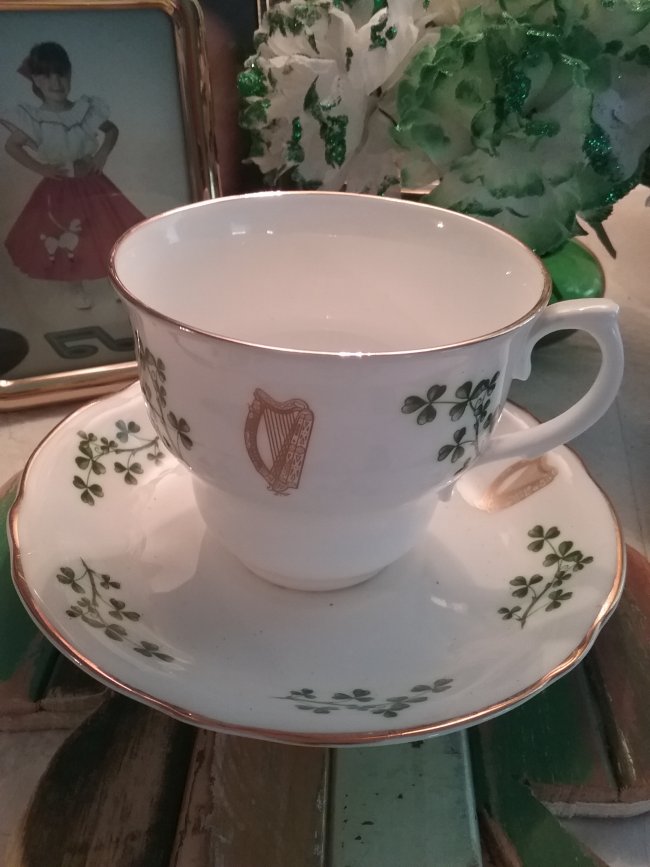 Another traditionally Irish motif is the lyre, and the cake stand which holds the sugar & creamer features this pretty raised pattern.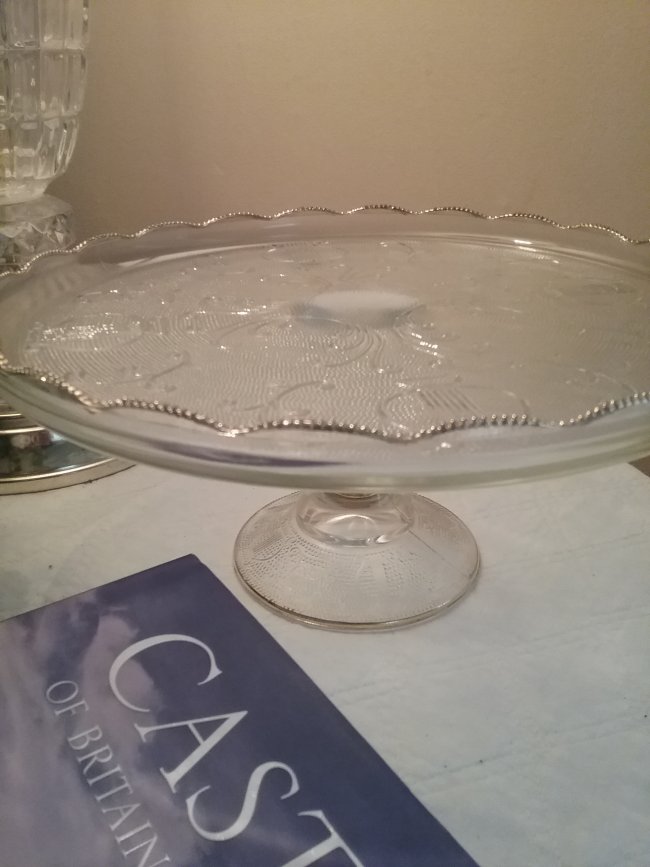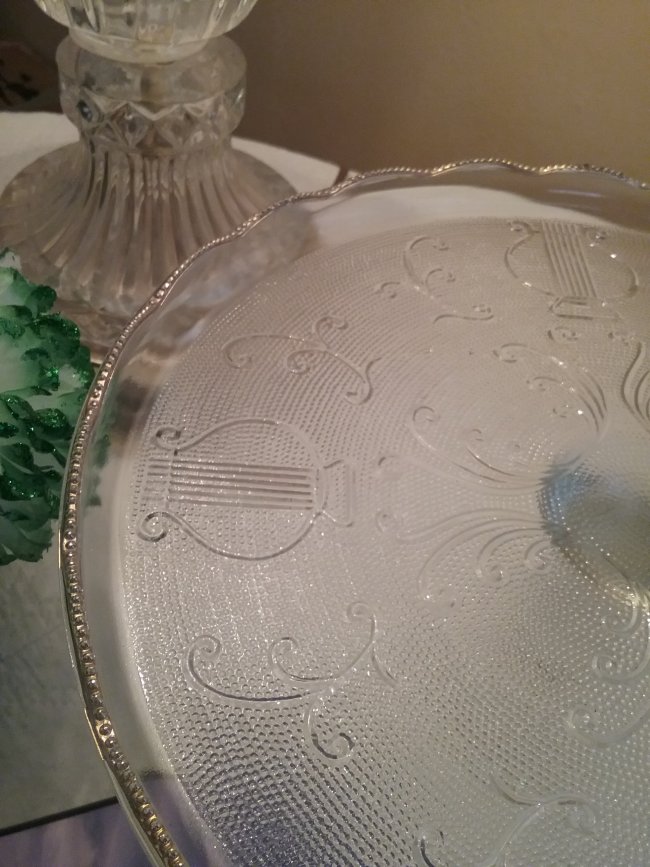 The cup and saucer are perched on a handmade wooden shamrock trivet. This piece was made by a young man who has a booth in the antique mall where I work (and also have a booth). I love the various distressed paint colors including the shimmery gold.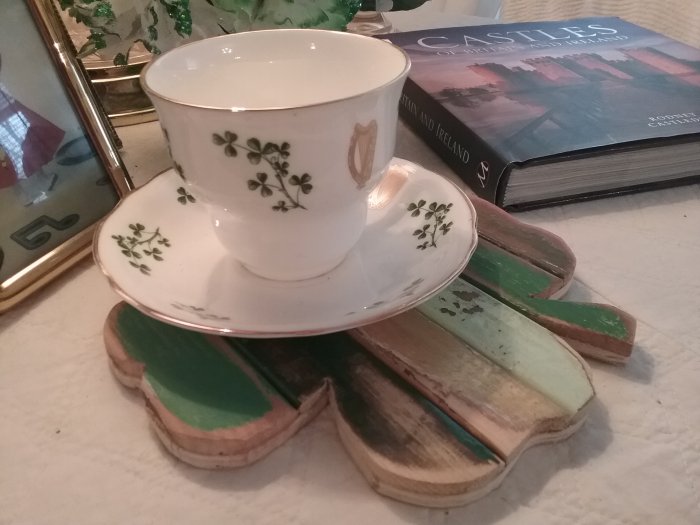 I popped a few fanciful Dollar Tree silk carnations into a deep green ruffled vase, displayed here with photos of my own sweet lass.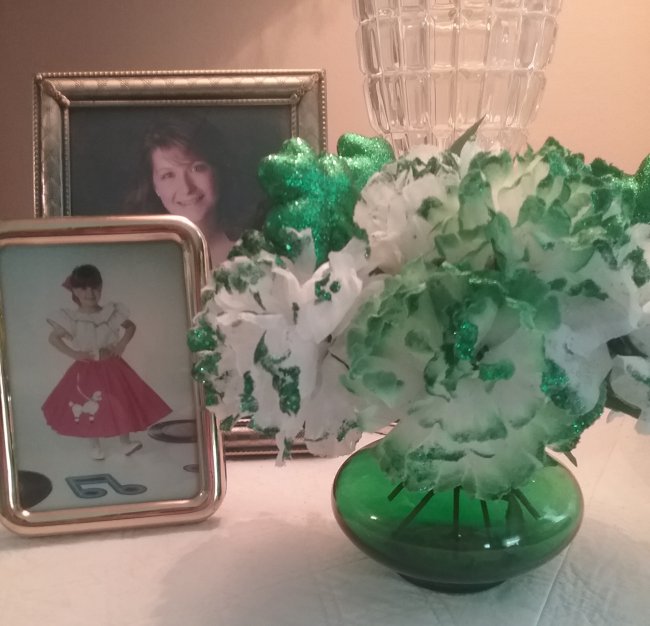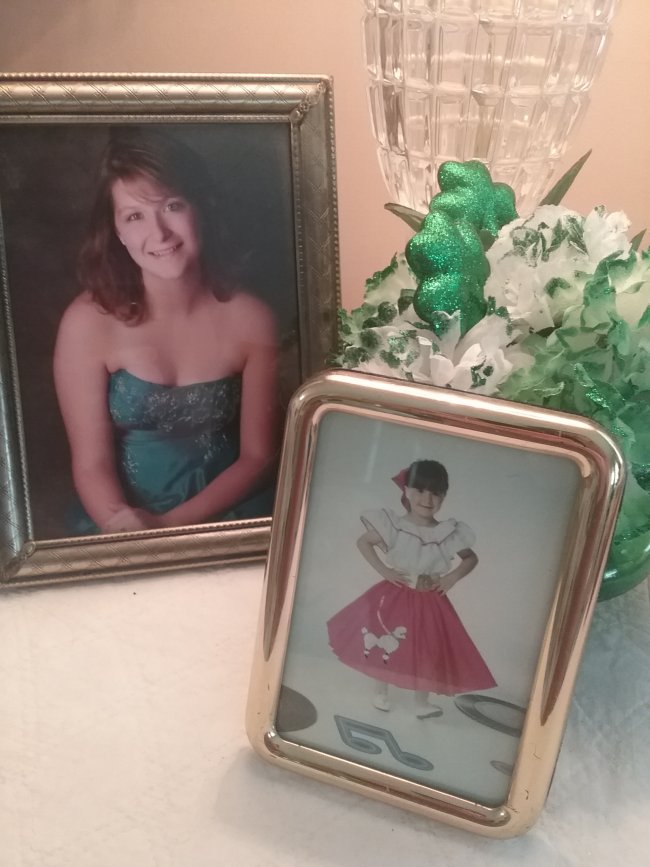 I've also set out my book of British and Irish castles. This book is absolutely gorgeous to browse through, and features stunning landscape photography from England, Ireland, Scotland, and Wales.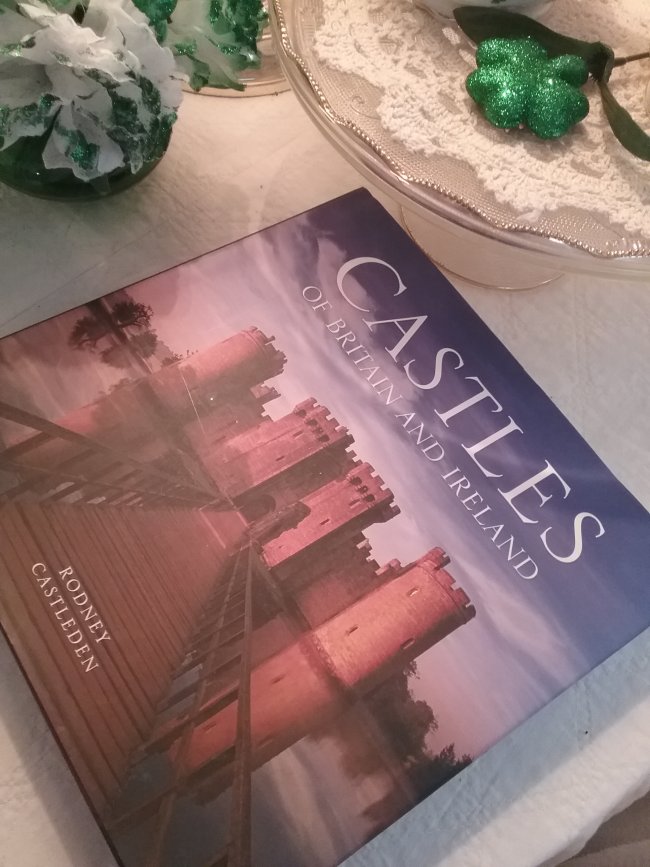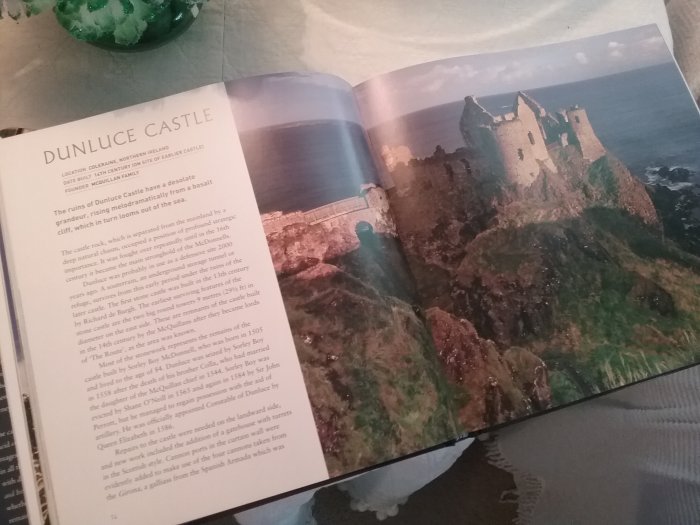 Do you celebrate St. Patrick's Day? Enjoy corned beef and cabbage? Have Irish heritage or perhaps a revolutionary chauffer in your family tree like the handsome Branson? Do tell!
Just for Pinning!