I've been on two cruises in our lifetime, and both times we took the exact same boat and the exact same itinerary. We've been to the Sturgis Rally in South Dakota twice, and both times we took the same route and the same scenic rides. So it's not too surprising that when I needed to make a second zippered pouch, I used the same fabrics, with the same details, that I used the first time around.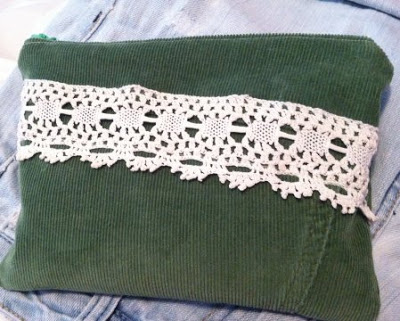 The first pouch I made using Kate's super-simple tutorial at See Kate Sew turned out so cute… my daughter loved it as much as I did, and she used it as her pencil pouch at school until the day her car was broken into and her backpack stolen. The little pouch disappeared that day too, along with her camera, some personal letters, and a couple of textbooks.
Now that she's headed off to college, she asked me if I'd make her another pouch so of course I couldn't say no. I used all materials on-hand, so the trim is a little different – and I'm still working without a zipper foot so I had to work carefully around the zipper pull. But overall this "second draft" turned out just as cute as the first one, and again I just have to say how easy the tutorial was for this project.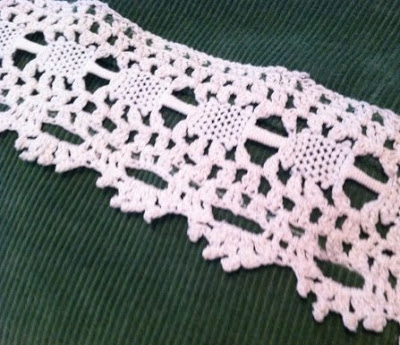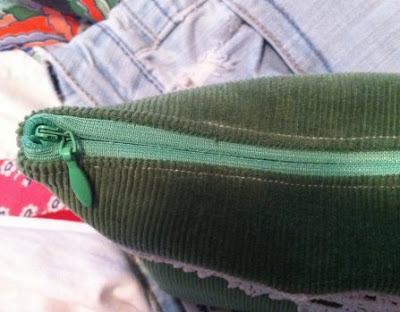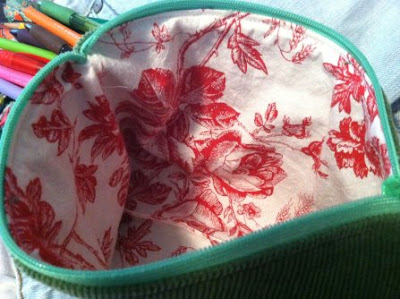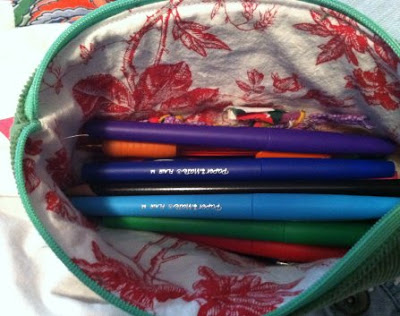 I may need to make a few more of these!