One of my favorite pieces of furniture in my home is this gorgeous primitive-style step-back cabinet hutch, which was built for me a few years ago by my sweetie Greg. So much work went into this… he built it without plans, after only seeing a couple pictures from the internet of what I had envisioned. Here it is right after it was finished, empty but in place at our previous home.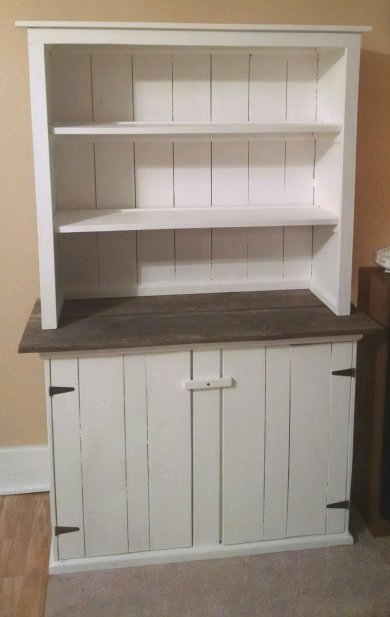 This days, I have it positioned in the mobile home so it is the first thing you see when you come in off the front porch. Several items have their permanent homes here, but it's been a bit over-crowded lately. So believe it or not this is "tidied up and pared down" just a little – with a few Fall touches sprinkled in.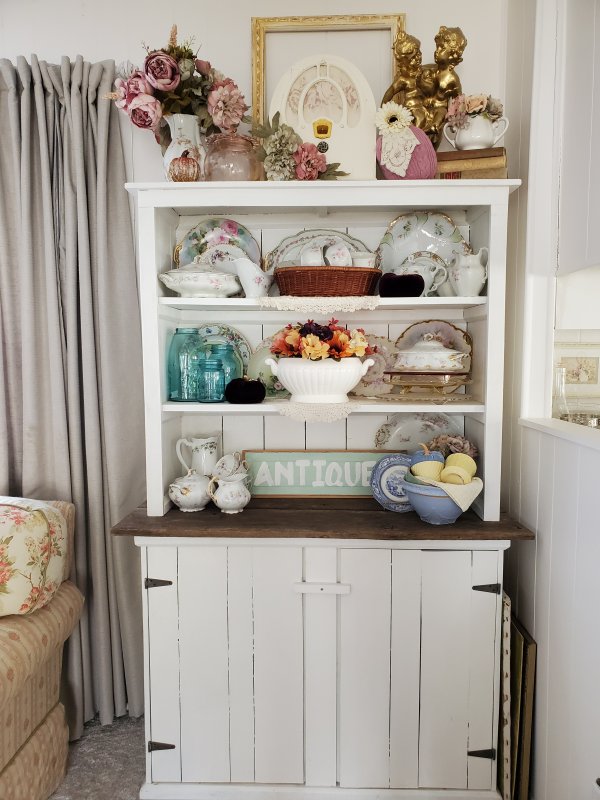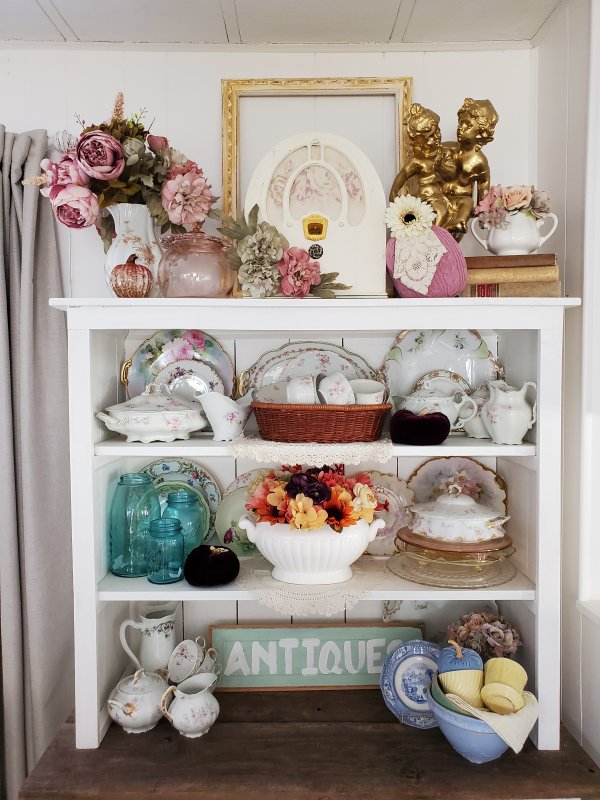 My favorite part right now is the top shelf – I'm no minimalist, and I just love this layered look of treasures!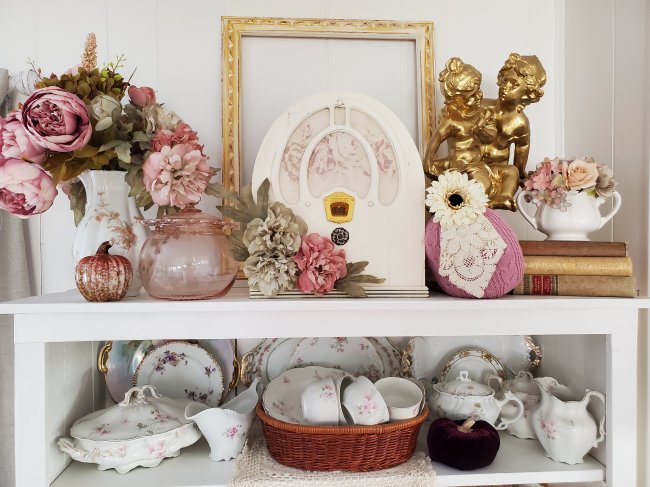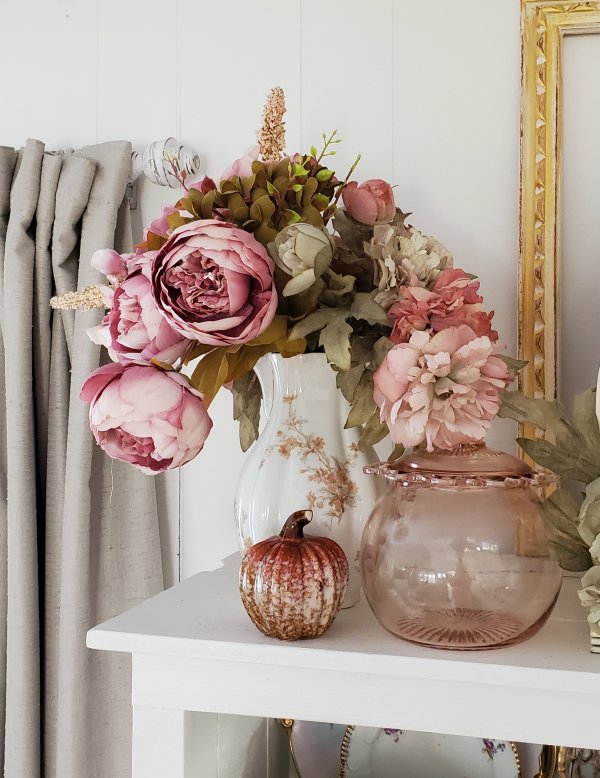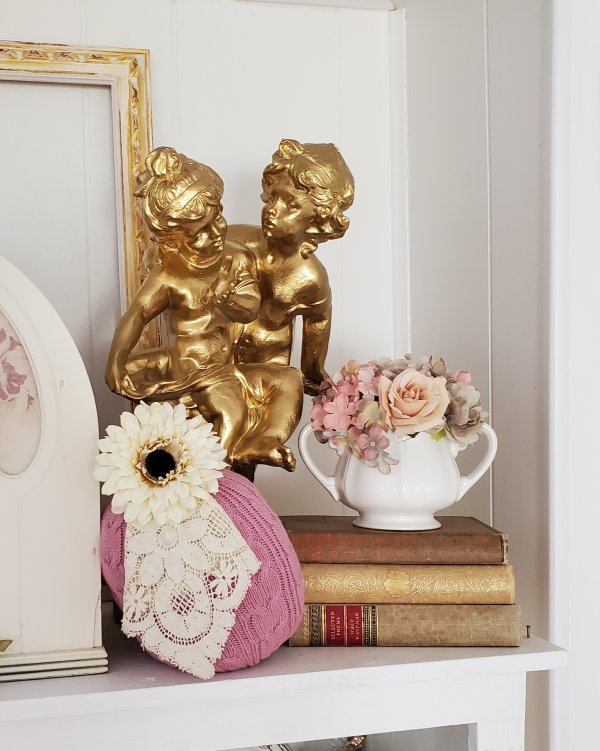 I re-worked the centerpiece from a recent Fall table (that post is coming soon). And when I say "re-worked," I mean I literally just removed the two halves from the wooden box they were in and plunked those chunks of floral form right down into this ironstone soup tureen, flowers and all. Just the tiniest bit of fluffing was needed!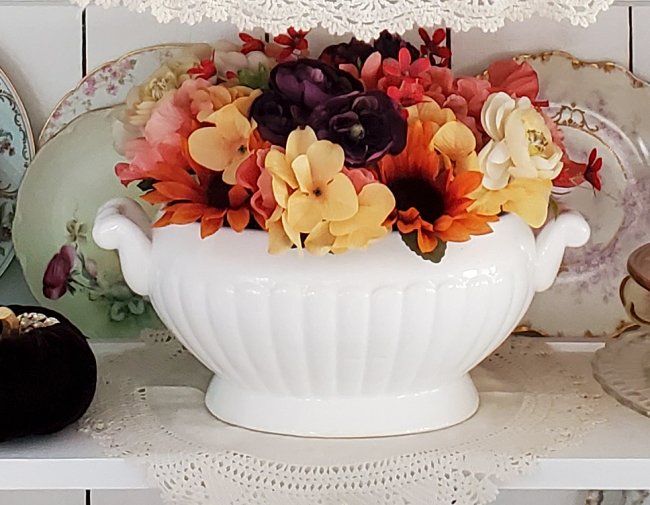 This is the "French Blue" corner… I made the tiny blue velvet pumpkin a few years ago, and have used the yellow all-in-one planters as well as the blue mixing bowl in tablescapes!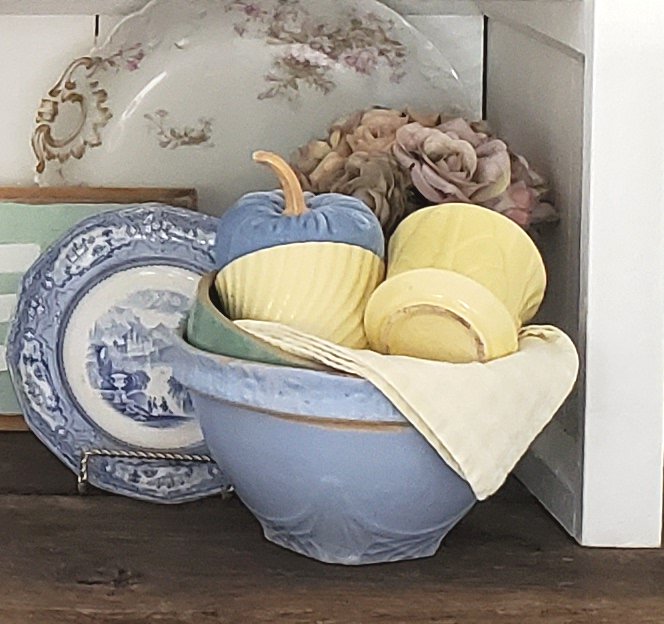 These mason jars are my favorites from a large lot of them that I had at the time I closed my antique mall booth earlier this year. The two smaller ones are from 1923 and the larger one is from about 1910. Another handmade velvet pumpkin sports a (hard to see) jeweled leaf – a piece from a costume jewelry bracelet I disassembled.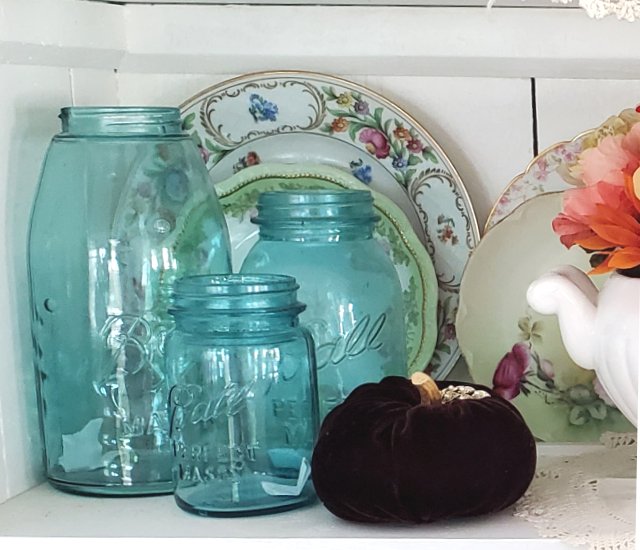 I have a thing about Haviland covered vegetable/casserole serving pieces. This one sits atop a collection of glass cake plates.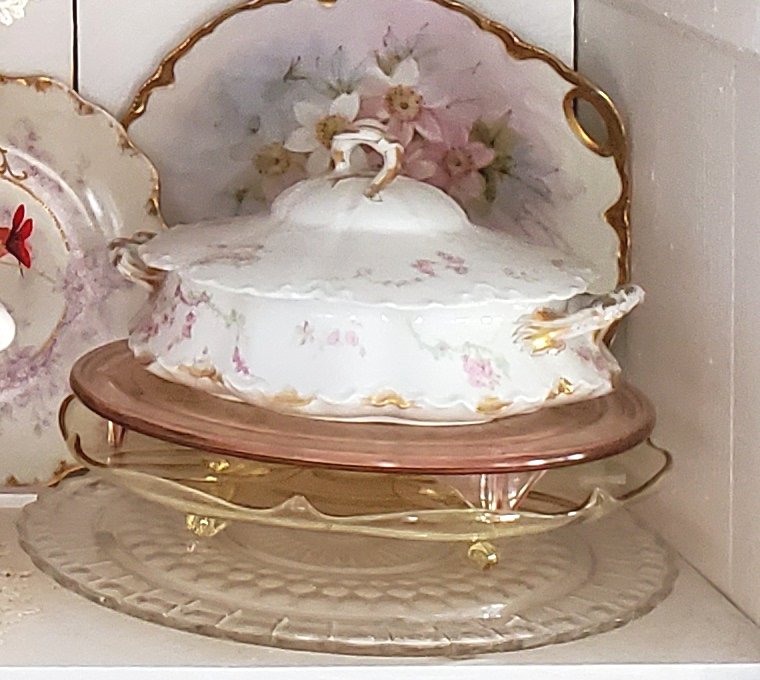 More lovely china pieces and another handmade velvet pumpkin.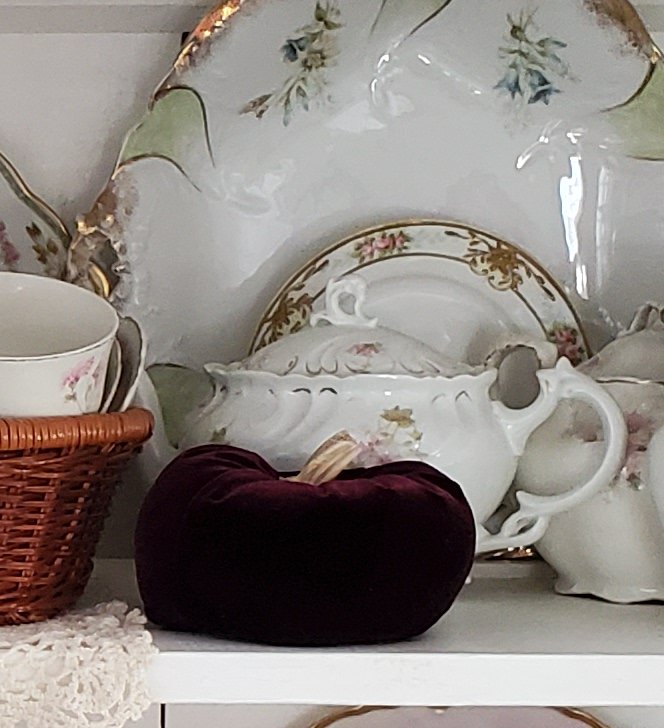 This covered server is also a favorite. I've lined up pretty hand-painted "cabinet plates" across the backs of the shelves. The larger one at the back here is the first one I acquired. It was an auction win for $1!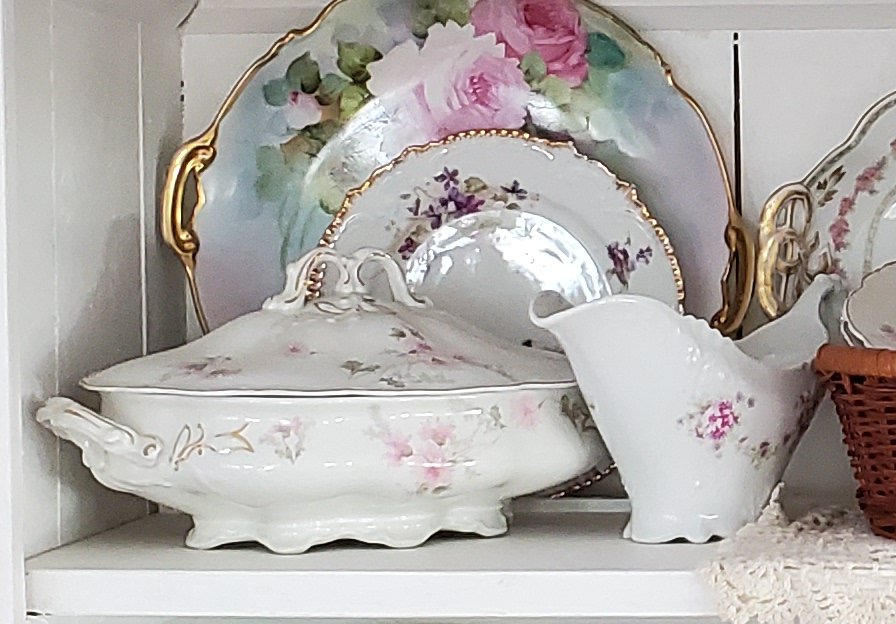 It's really unusual for that bottom shelf to have empty space in the middle, but at least you can finally see my handpainted "Antiques" sign – leaving room for new acquisitions, I guess!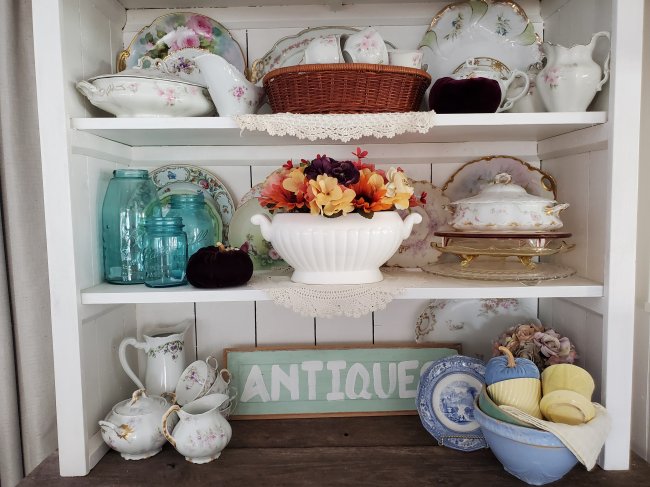 Lots more Fall touches going up around here that I'll share soon… it sure feels like Fall arrived early this year, we have a chance of Frost on October 1! Are you embracing Fall?