Hey remember that post where I told you that I never paid more than ten dollars for a table at an auction, except for the time that I did? Well this is that table – and again, although I don't have a before photo, you can imagine this being a plain honey-pine side table with details that could either be interpreted as ranch/western… or ship's wheel/nautical, which is what I chose. Here's how I turned it into a nautical theme table as a gift for my daughter who loves all things beachy and seaside!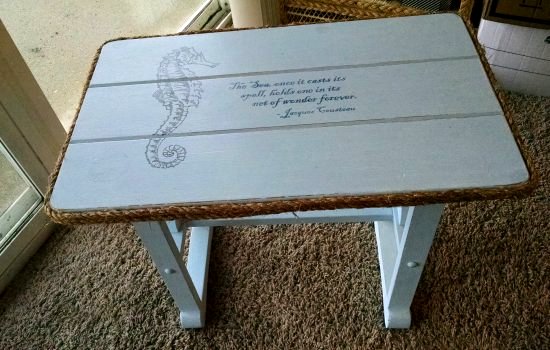 Painted a light baby blue using the Martha Stewart brand of chalk paint in Agave.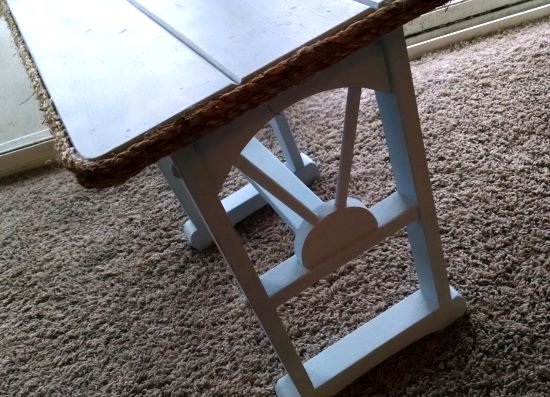 Seahorse and oceanic graphics applied using an inkjet transfer method. The quotation reads: "The Sea, once it casts its spell, holds one in its net of wonder forever. – Jacques Cousteau"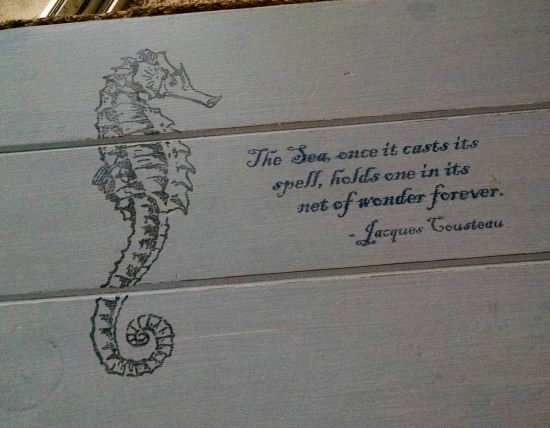 Nautical rope applied around the edge using hot glue.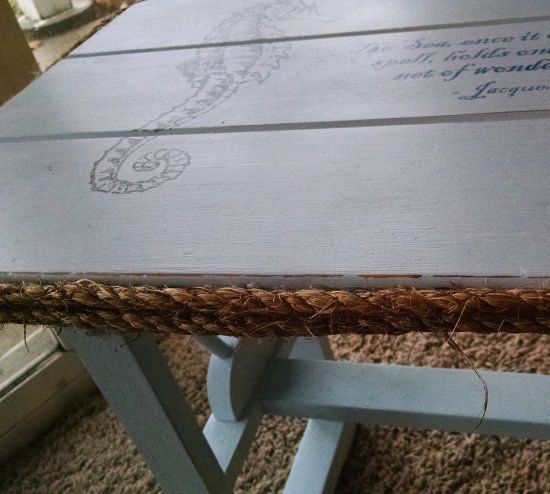 All ready for an umbrella drink!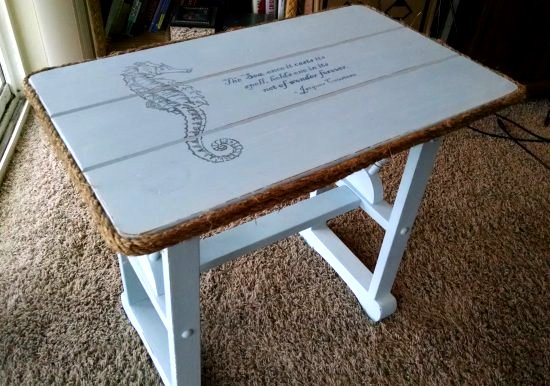 I hand-painted a directional "beach" sign to go with this piece that also featured a bit of rope and some shells. Shortly after she received these items, my daughter relocated to Florida for six months to take part in the Disney College Program, where she worked at the Magic Kingdom, visited the beach many times, and even learned to surf. I'm pretty certain she'll be going back some day!