In the spirit of adapting – rather than replacing – my Fall decor for Christmastime, here are a couple other spots around the house where I've simply "tucked in" Christmas elements. I feel only slightly guilty about this… I mean it's a huge timesaver and updates these areas for the season quickly and easily.
I always keep a floral arrangement on my sawhorse coffee table using a handmade wooden box that Greg created for me a couple of years ago – here's a past example of that: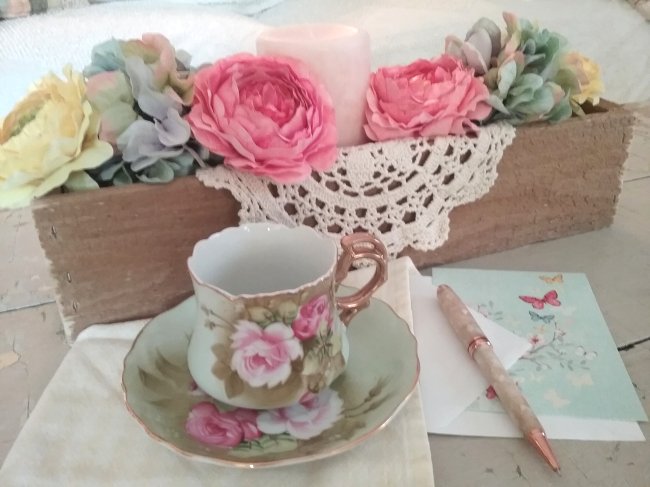 And here's how it looked most recently for Fall: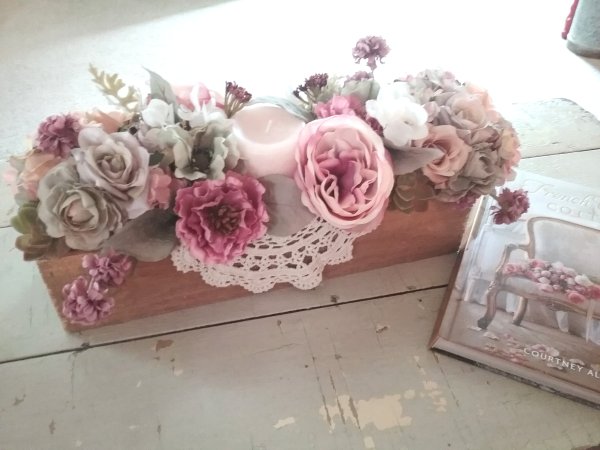 So in keeping with my super-simple Christmas decor strategy called "tucking in," I just updated the above so it now looks like this: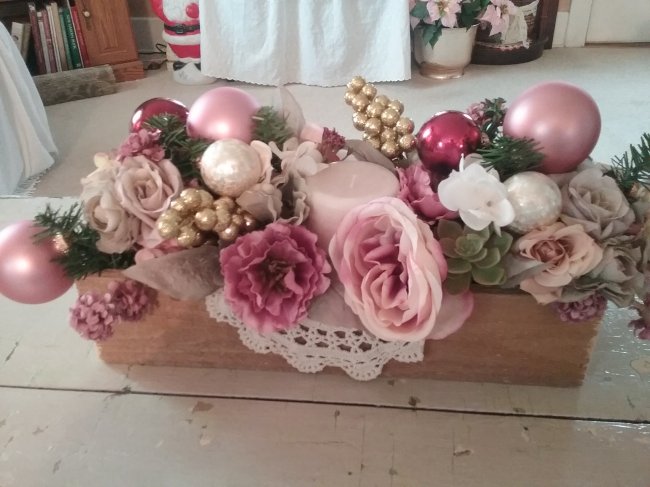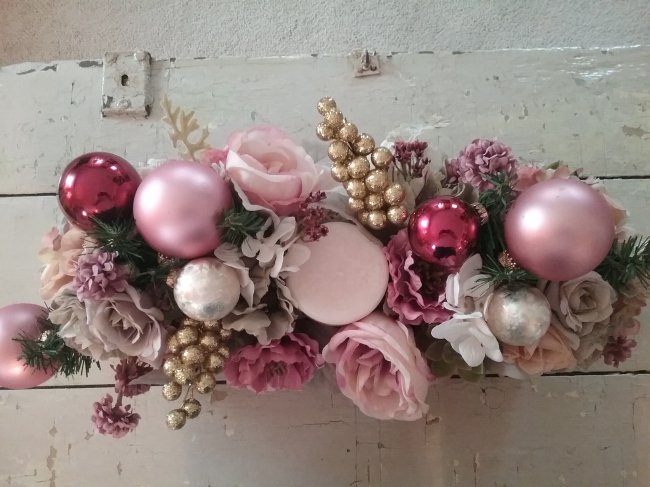 By simply adding a few sprigs of winter greenery and some Christmas baubles from my existing stash, it changes the look of a favorite arrangement just enough that I can continue to enjoy it through the remainder of the holiday season, without a ton of additional work and with zero additional expense. I think I might be on to something here! LOL
Here's another example – I've had this vintage ceramic kitten sitting out for awhile with a Spring-like tussy-mussy plopped into his planter. You know what makes him look like the perfect centerpiece for my kitchen table? Yep, Christmas baubles!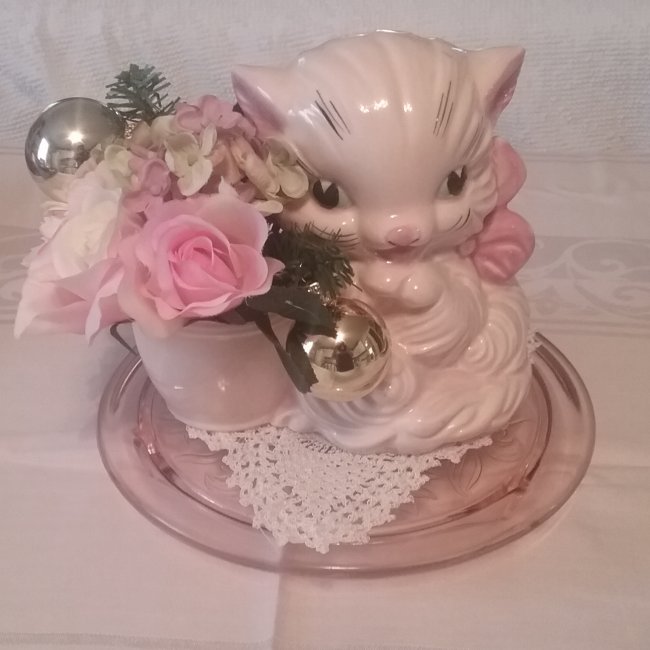 Now fear not, there are some parts of the house where "tucking in" simply did not work – I put out my pink glitter village and my homemade window garlands again, and I finally found a faux "prim" or "feather" tree… you know the kind, sparse and a bit spindly, like the top of a noble fir… that is completely new to me. Also, I did not repeat the "teacup tree" from last year – I did use my pink flocked tree, but it's got more glass baubles and only one teacup this year. I'll show you all of that soon – it's been very gray and overcast lately, and I'm having a hard time getting good photos!