In addition to starting a new job this year, I decided to embrace the crazy by packing up and moving house. I had an opportunity in June to purchase a single-wide mobile home in a very nice little 55+ community in the same neighborhood as the dollhouse. The mobile had already had some major updates done, including new flooring, sub-flooring, and other improvements inside. When I walked in and saw the white-painted paneling, bright white kitchen, and first-floor (only-floor) laundry, I was sold. I'm buying it on contract so it was  perfect for me financially because a). it's cheaper per month and b). I didn't have the resources to buy it outright.
So over the July 4 weekend, it was good-bye "dollhouse" and hello… hmmm… well it still needs a name I guess… but I love it!
Today I'm sharing a few photos of my new living room. The beautiful primitive-style step-back cabinet that Greg built for me is the first thing you see when you walk in the front door.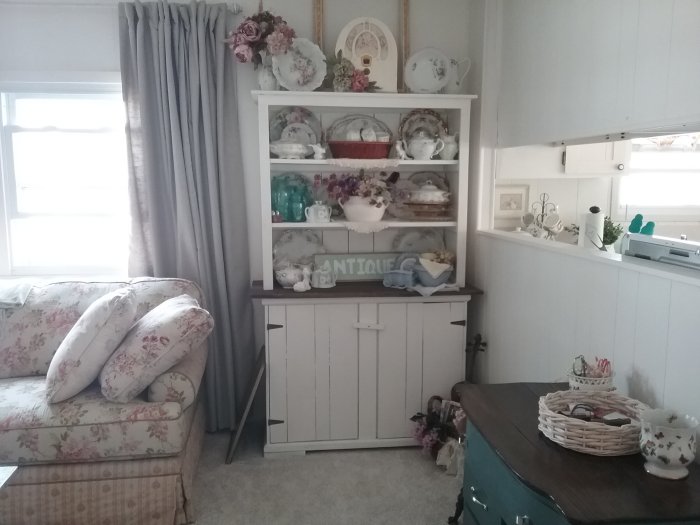 Here's the overall view from just inside the front door (actually a couple steps to the right, from the kitchen). In this shot the front door is to the left.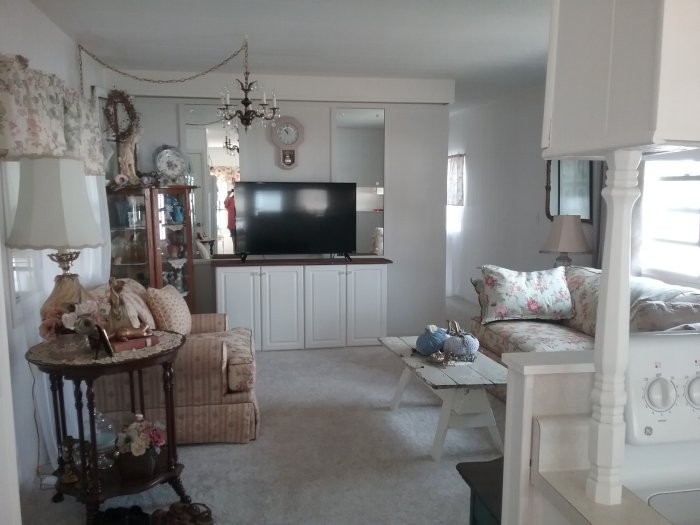 My cottage-upholstered chair and sofa fit well in this space, along with Grandma's table, the curved curio, and my sawhorse coffee table.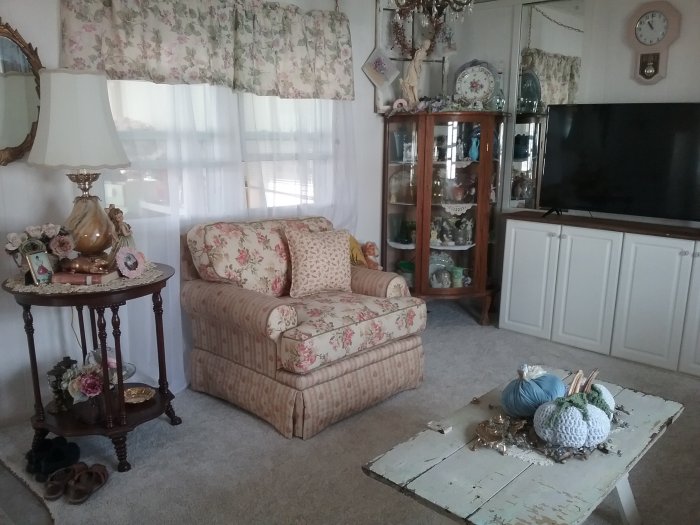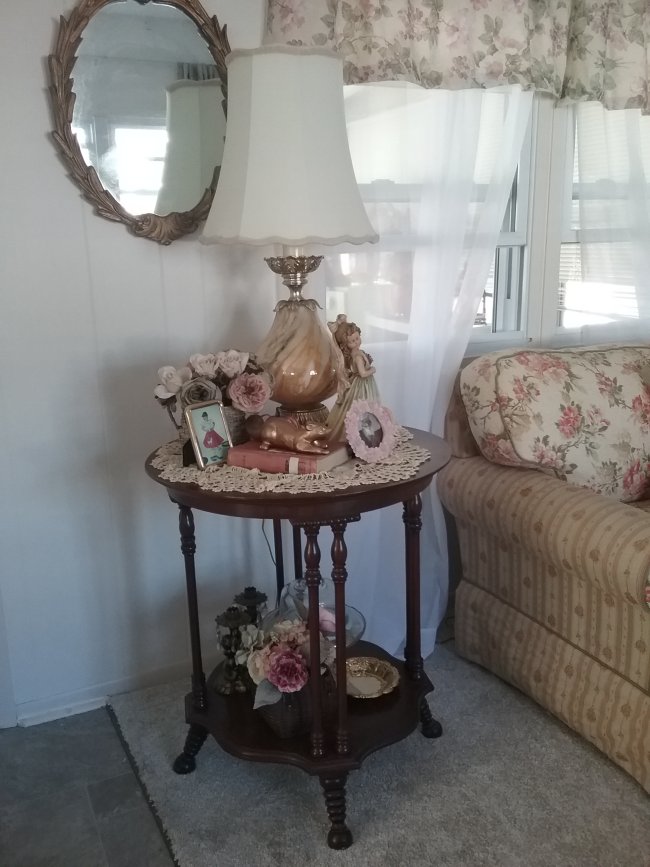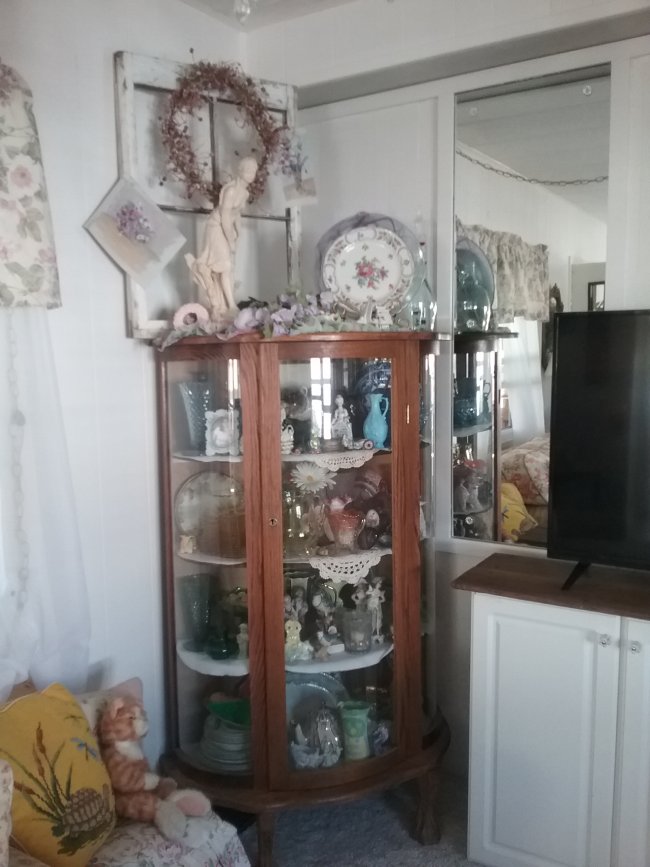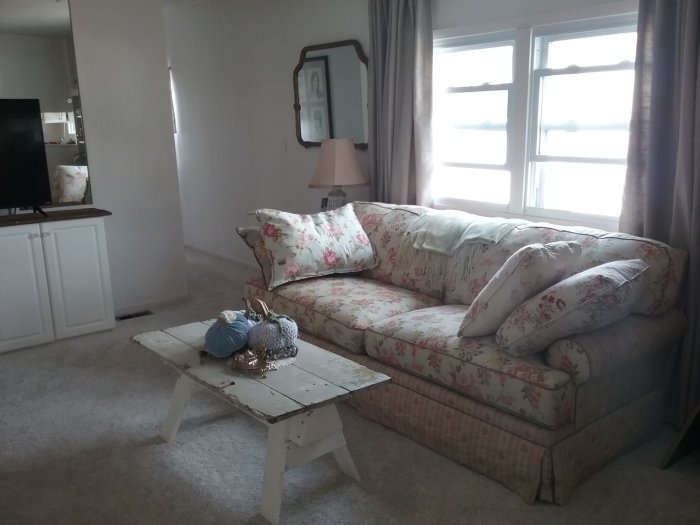 I also decided to use my custom dish storage cabinet as a TV stand – it's still filled with dishes of course! (Oh the dishes… I can't even tell you how many dishes I moved!)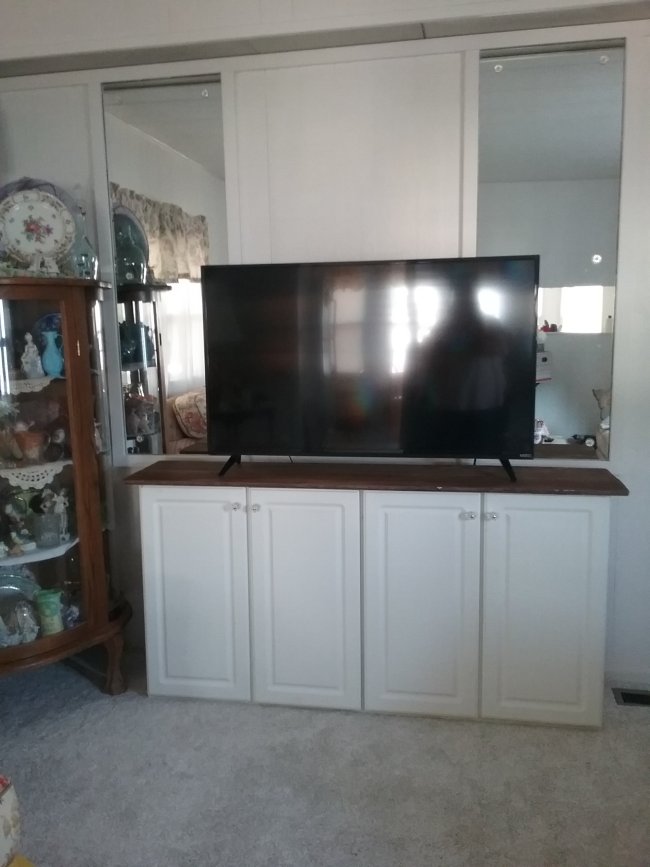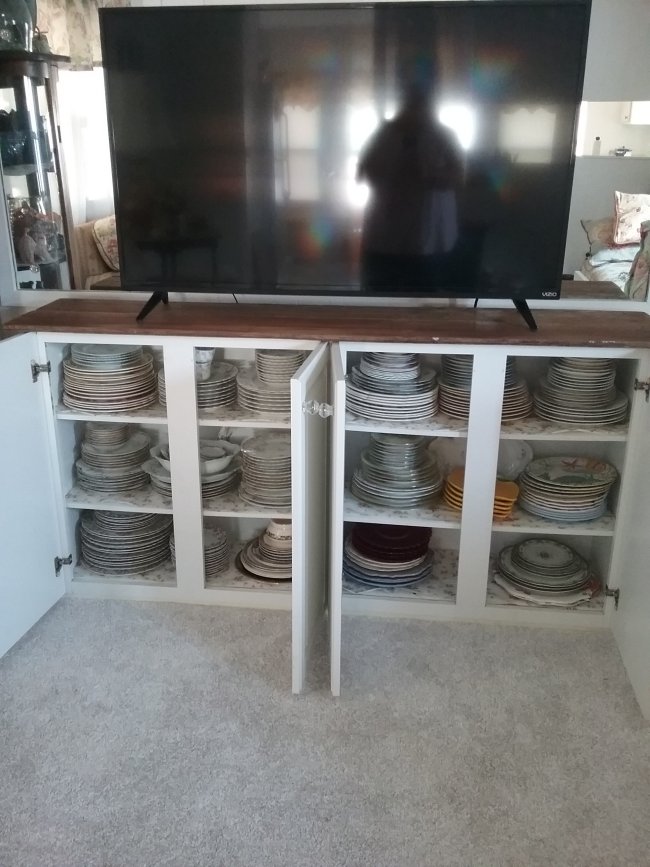 And here's the view from the opposite end of the room. There's an enclosed front porch through those windows on the right. In July it was like walking into an oven… but over the past couple of weeks the weather has cooled off significantly and now it's heavenly out there – I'm able to leave the front door open when I'm home, so it feels like a much bigger space because it becomes sort of a bonus room. One of the changes I'd like to make is to get a new interior front door, which still has that "I was built in the 70's" vibe.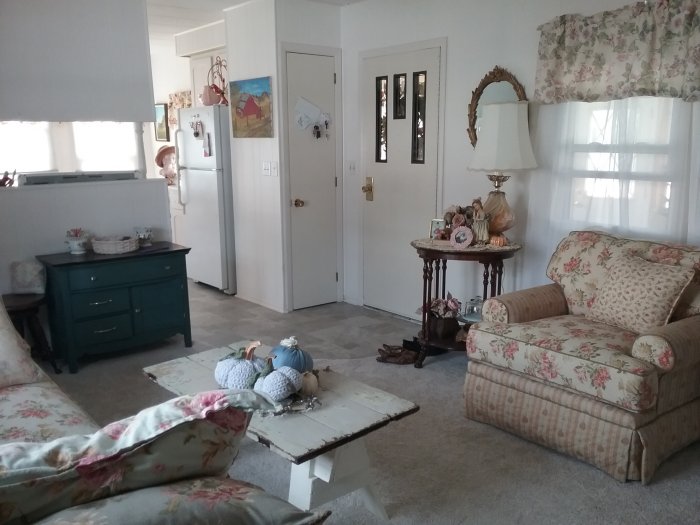 Because of the window and door placement in the room, I wasn't able to put my barrister bookcase in this room but instead it's now in the office/dressing room.
Hope you enjoyed the living room tour of the new vintage floral cottage – mobile home edition! I will show you the other rooms soon!