Despite the fact that it's not quite Fall, and still very much "Faded Summer" here in the trailerhood, I have set a few pumpkins out and around giving the place a touch of Autumn. This little spot in my kitchen is where, eventually, I'll have a microwave oven (but in all honesty I've been living without one now for about two months and I don't really miss it that much!)… but for now, to keep it from becoming a drop station for paperwork I've set out some Fall things.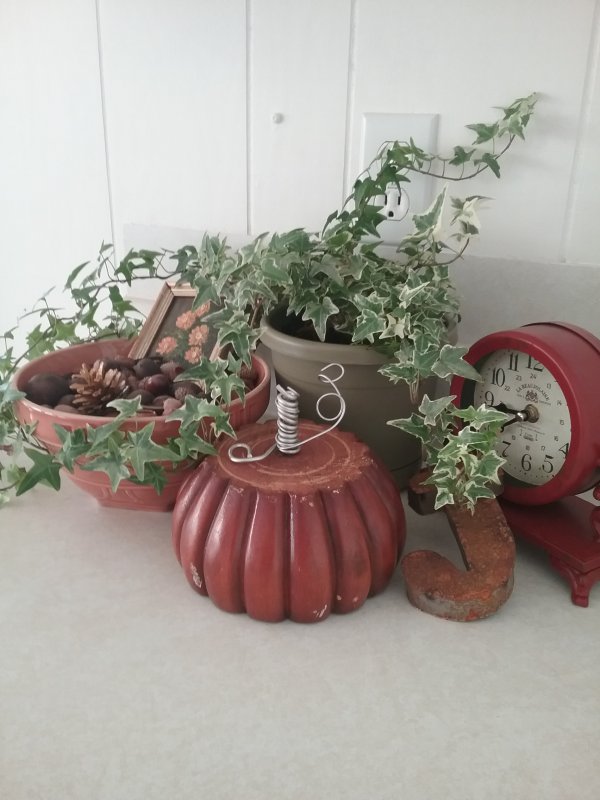 That cool wooden pumpkin is actually the bun foot off a piece of chunky furniture – I just think it is SO clever! It was made by a vendor at the antique mall where I have my booth, and it was one of those moments where I just thought, you know, I could copy the idea but why wait to scavenge just the right bun foot when the perfect piece is sitting right in front of me? So I bought it, and so glad I did!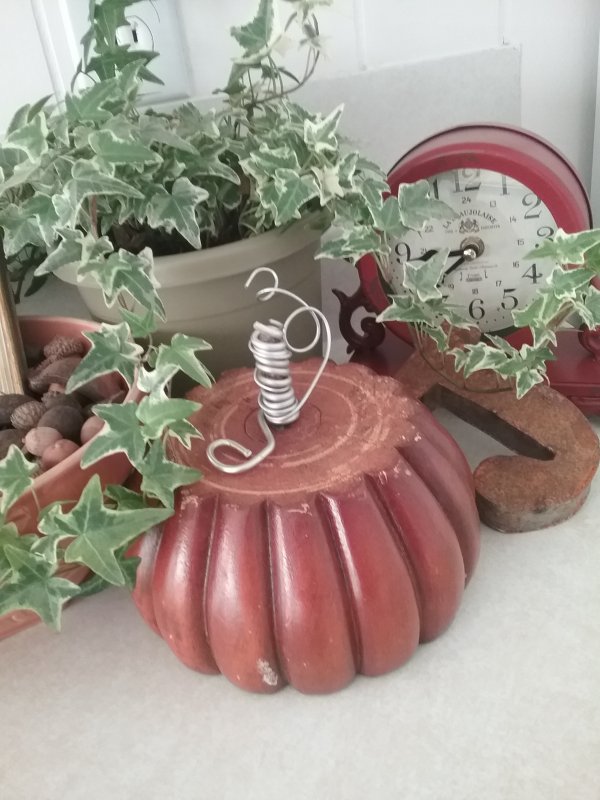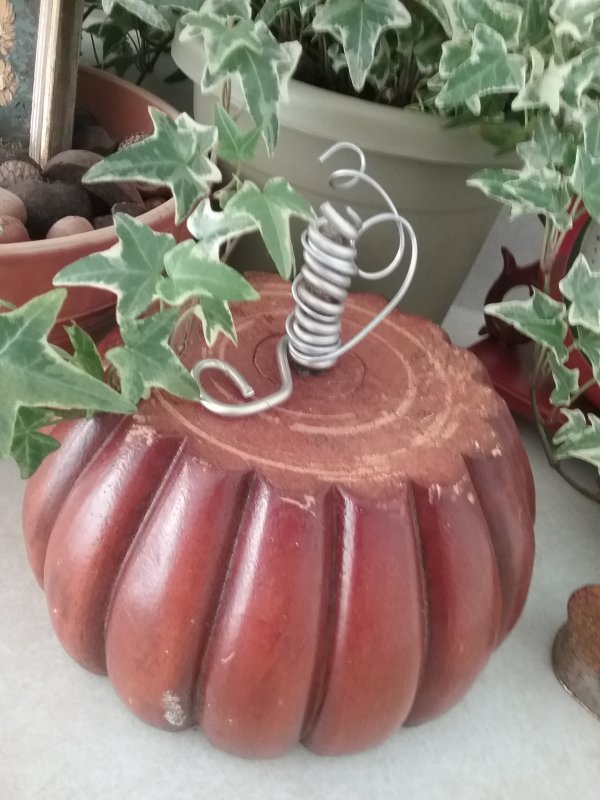 Other elements here include my rusty letter J from the Rusted Roots online shop and a little red clock that was part of my recent home purchase…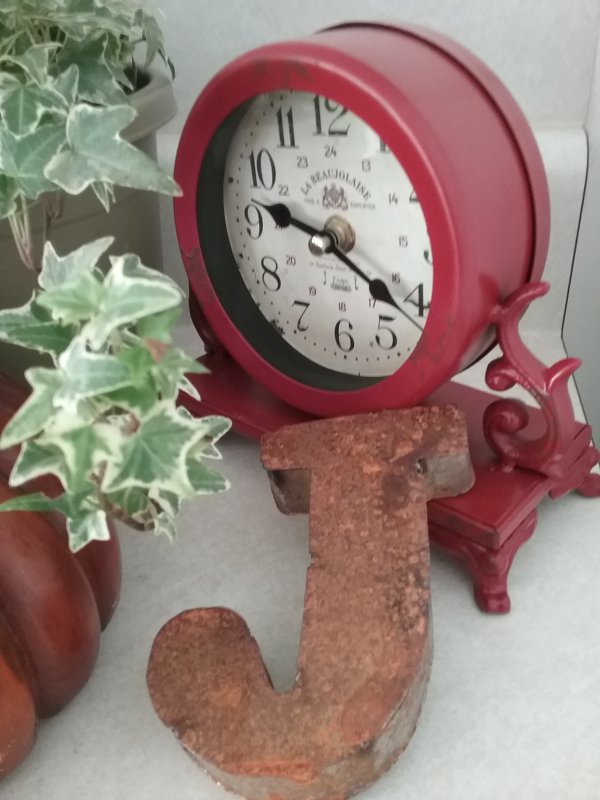 a second-hand bowl in a pretty autumn color filled with treasures from last year's woods walk as well as a tiny framed floral painting…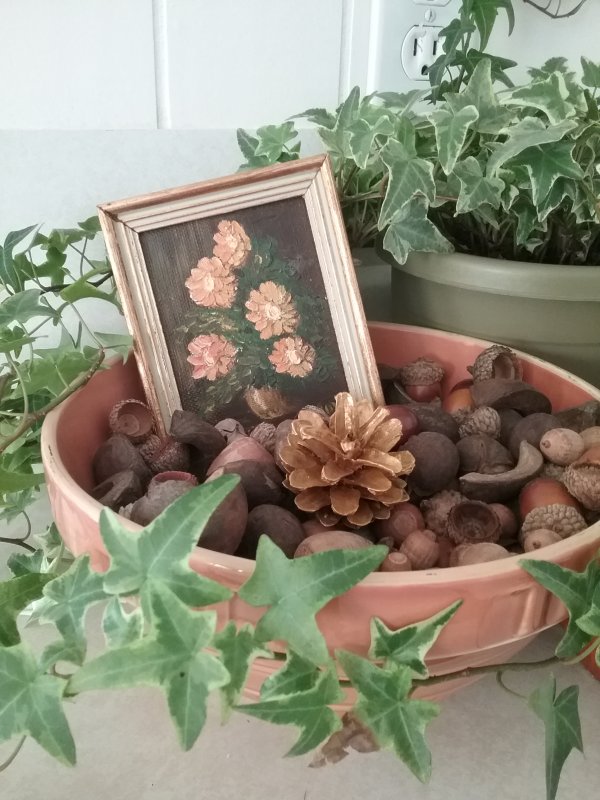 and my ivy plant that has grown leaps and bounds since I got it in a three-inch starter pot.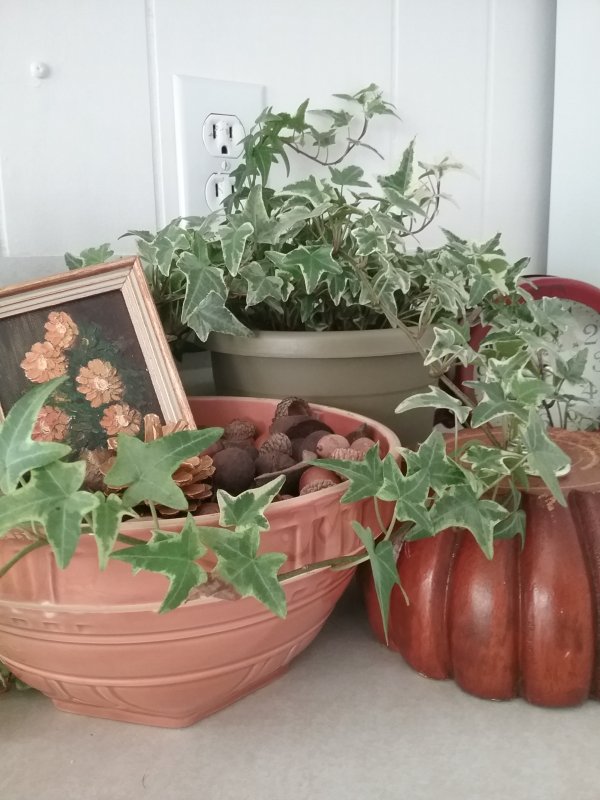 Just a perfect touch for Fall!
I'm sharing for the All About Home link party over at Ambers lovely blog, Follow the Yellow Brick Home! Click through for more home inspiration!