You may have read my recent tablescape post and thought to yourself, "that tablescape is awesome but daaanngg, that is a small house!"
And you would not be alone (or wrong) as I thought the very same thing!
Well I thought you might like a tour of the whole place, which would take all of about 60 seconds… So how about we not try to do all that in one chunk and I'll just show you the "great room." Or as I call it, the "great and small room".
First, here's an exterior shot of the entire  house. It's a rental, very small and plain but very well maintained and in a terrific neighborhood. (More about that in a future post, perhaps.)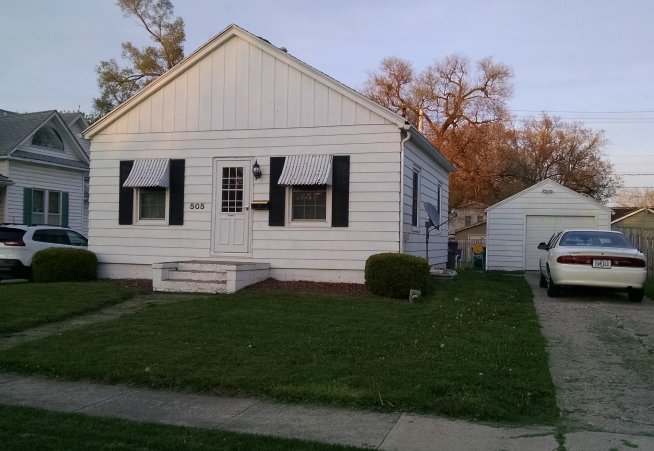 This house is actually perfect for me right now. The entire footprint is only 24 x 26 feet, plus a small enclosed mudroom at the back. It does have a decent basement, half of which is finished as a rec room and the other half of which is a laundry/utility room. The landlord, Jerry, calls it a dollhouse.
Until recently, my boyfriend Greg and I shared the house, but due to a shift in our relationship we're no longer living together. So now it's just me, and my sweet cat Lily, in the dollhouse.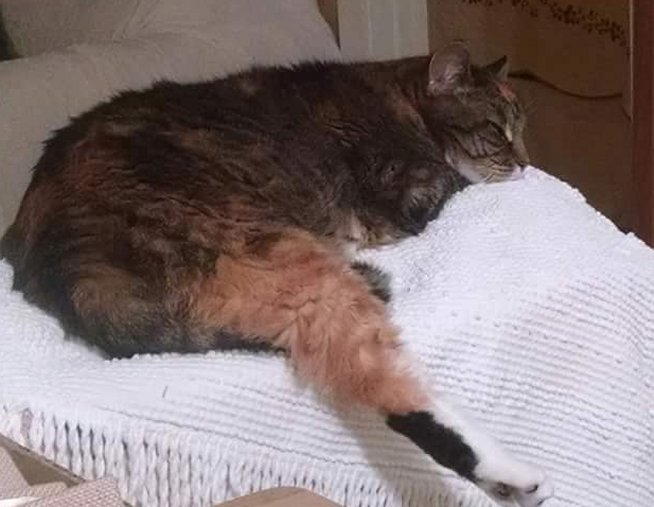 Okay back to our tour of the great and small room! Here we are standing just inside the front door. As you can see, this open space encompasses the living room and eat-in kitchen. Bedrooms and bathroom are to the left, through closed doors because when I tidied up for these photos, that's where I put everything.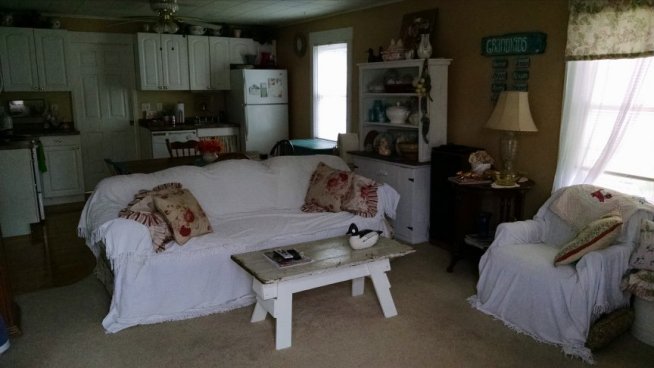 Well I hope you enjoyed the tour!
Ha, just kidding, it's small but I'll share a few more pictures so you feel like it's bigger.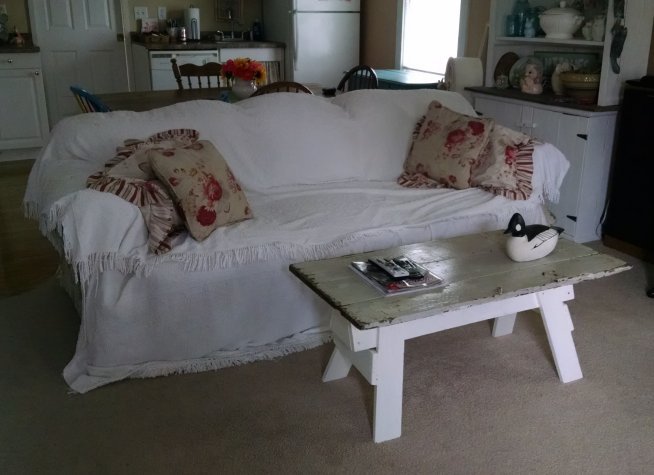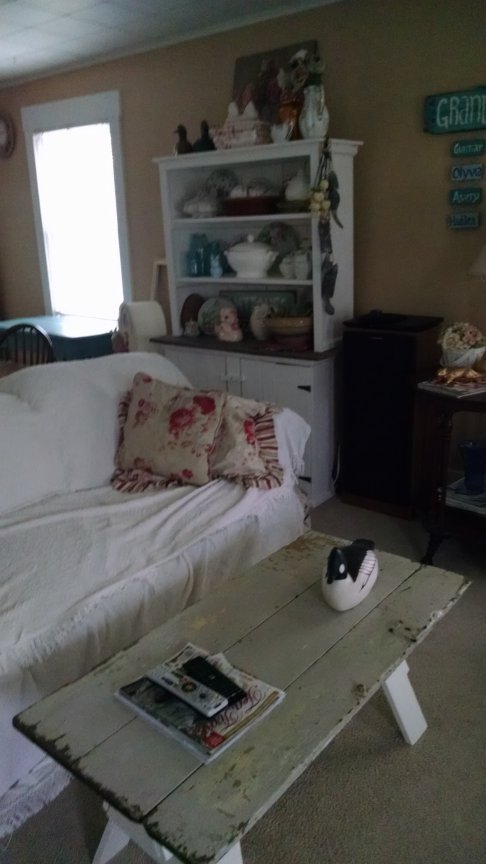 Here's a better shot of the kitchen; I do like the open feel of everything! The mudroom is behind that pocket door between the cabinets. The door to the left goes into the smaller of the two bedrooms.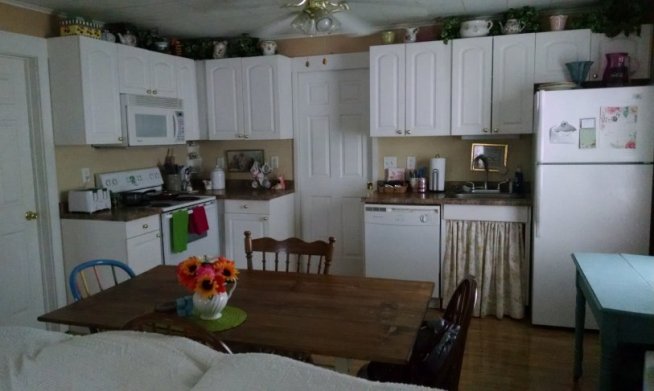 Here's the view looking back toward the front door from the kitchen. The mudroom is behind us at this point.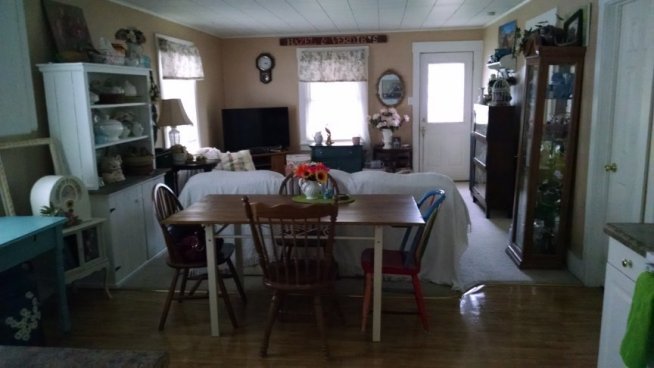 I might have a little too much furniture, but I don't mind because these are all pieces I love, and some are family pieces. I'll share a little more about them in the future. Oh, except that sofa. It's broken in the middle so I'll be replacing it as soon as possible. Which is too bad, because it's really comfortable!