A recent thrifting trip yielded this gorgeous set of Royal Ruby "trios" (snack plate, saucer, and tea cup) by Anchor Hocking, in the somewhat unusual square shape called "Charm."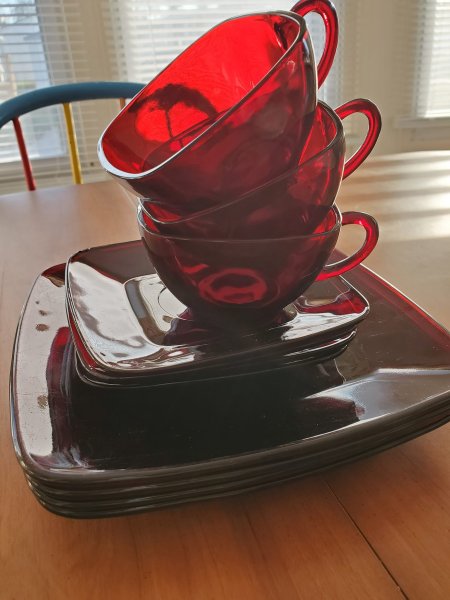 Although it was missing one cup/saucer combo (only 3 each of those), it inspired me to do a table-for-two using the snack plates in a traditional red/green Christmas color combination. It turned out lovely – especially in candlelight!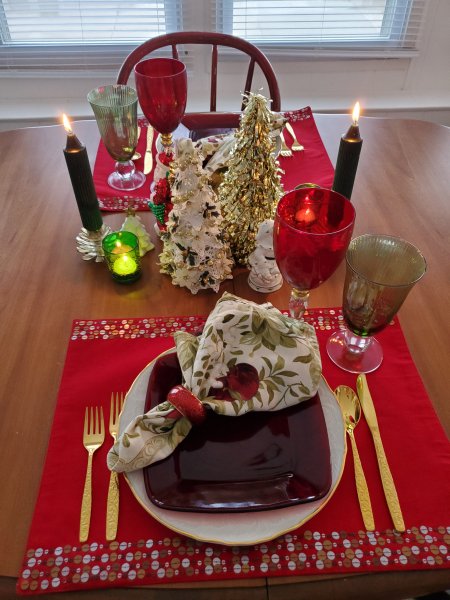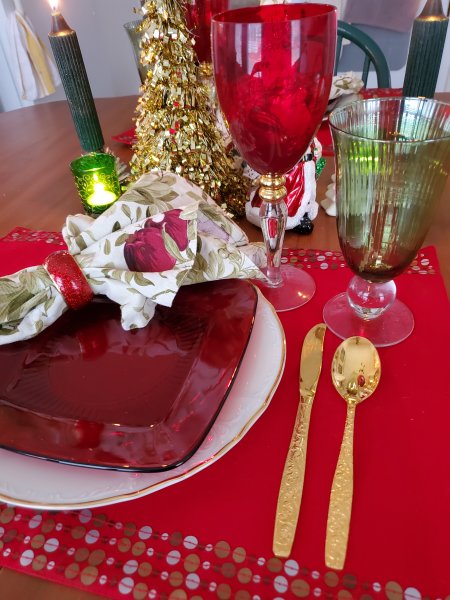 The place settings consist of dinner plates by Baum Brothers Formalities called "Bernadotte." I always seem to forget I have this pattern, until I find it while searching in the cupboard for inspiration and it just never disappoints. Its ivory tone-on-tone design is so subtle and of course those scalloped gold edges – elegant perfect!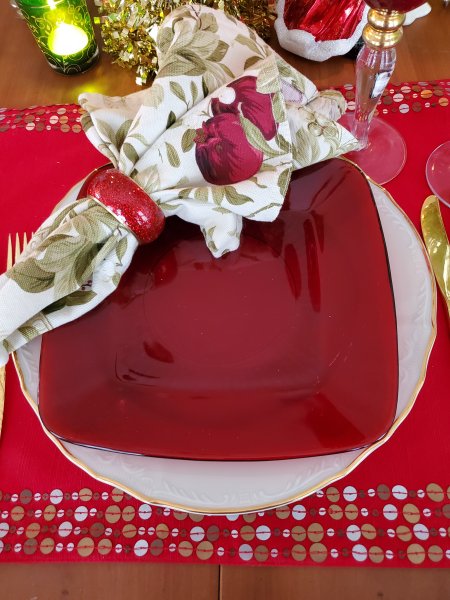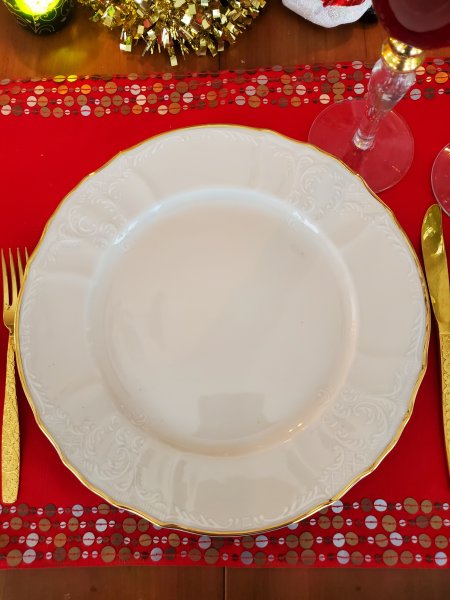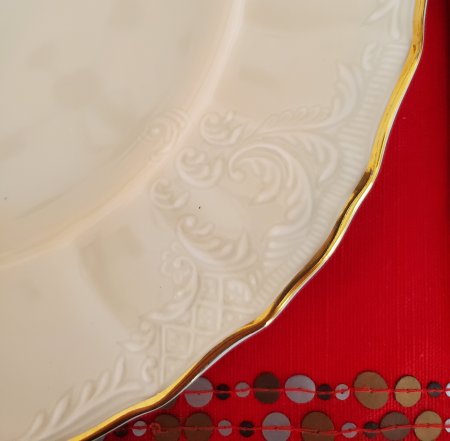 Now originally, this was going to be a table for four. But glassware proved to be a challenge! I'm beginning to really really love the look of crystal, and of course I have a few options there including with and without gold rims. I set out several and played a game of "These… or these?" for a solid 15 minutes. But I've used those pieces fairly often lately, and I was trying to do red and green for this table. I thought the glassware could be a great opportunity to pull in both colors. So I stood and stared at my glassware cupboard for a few more minutes, and then I realized: I have two each of these, so why not do a table for two instead!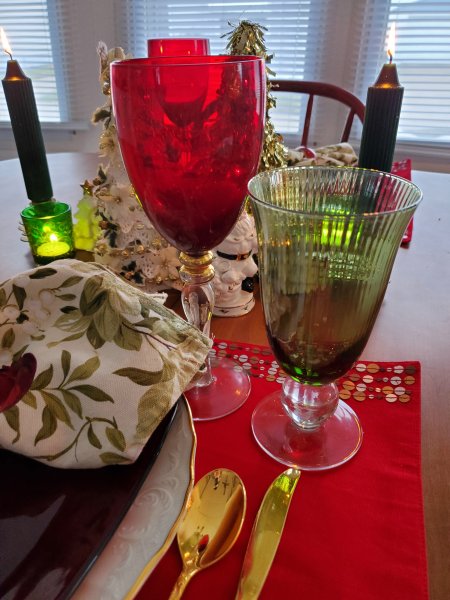 Napkins are a fairly recent thrift store score and the sparkly rings have been in my stash for a long time. Flatware is Americana Golden Heritage by International Silver, also a secondhand score several years ago.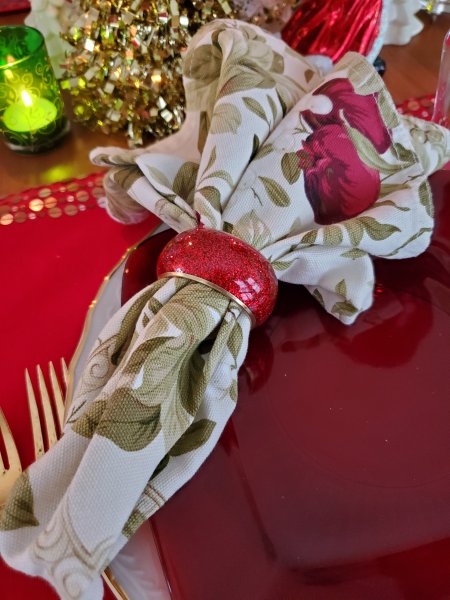 I have some Christmas decor displayed on the nearby sideboard, and I literally pulled all the items for the centerpiece from that collection. What could be more classic than Christmas trees and Santa?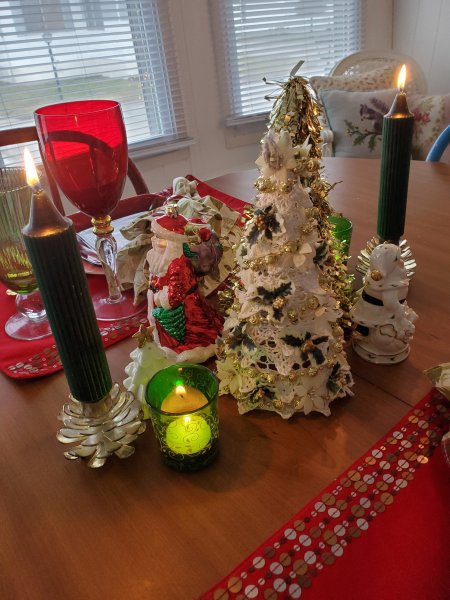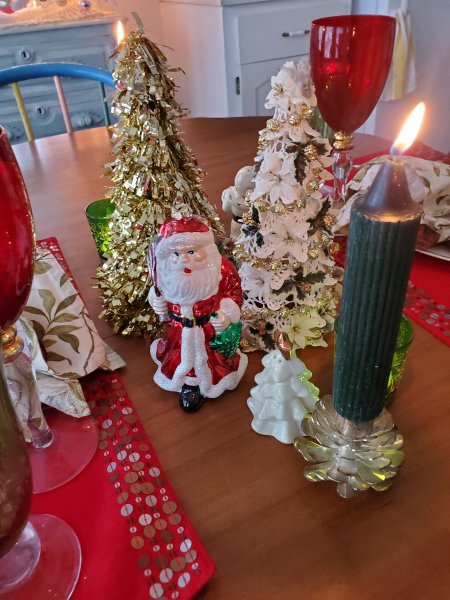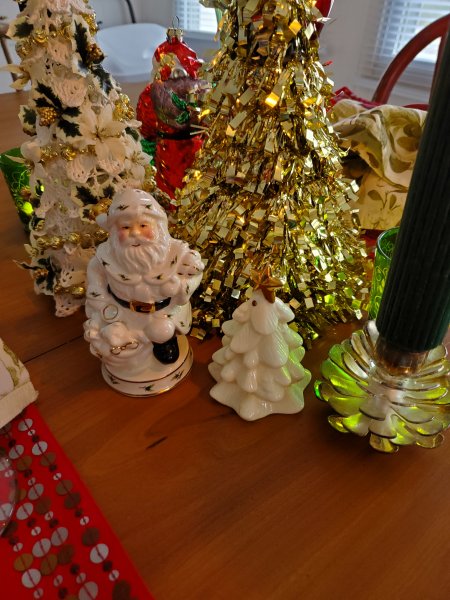 Here are a couple more views: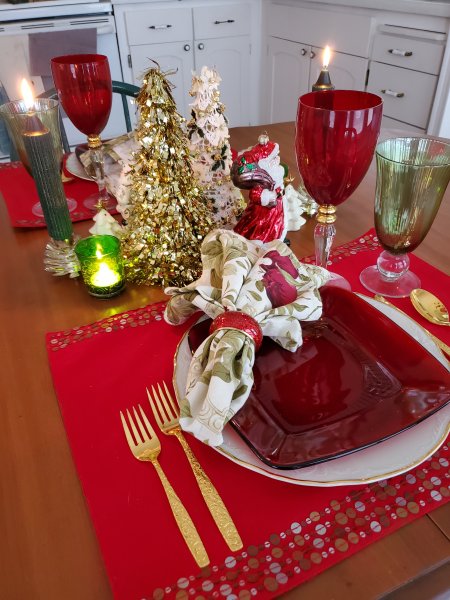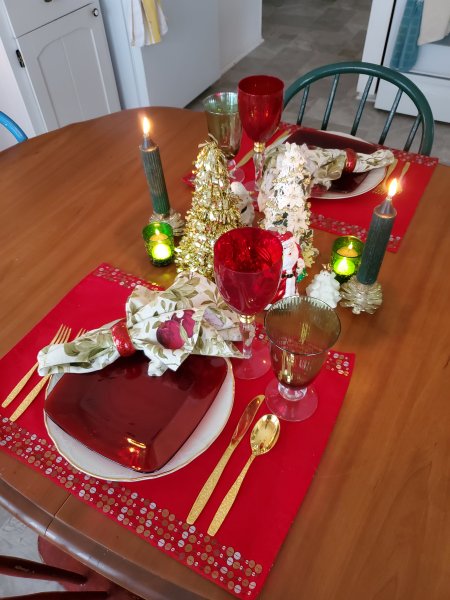 Even prettier in candlelight – keen observers will notice something I haven't shared yet, acquired AFTER I had set and photographed this table! More on that soon!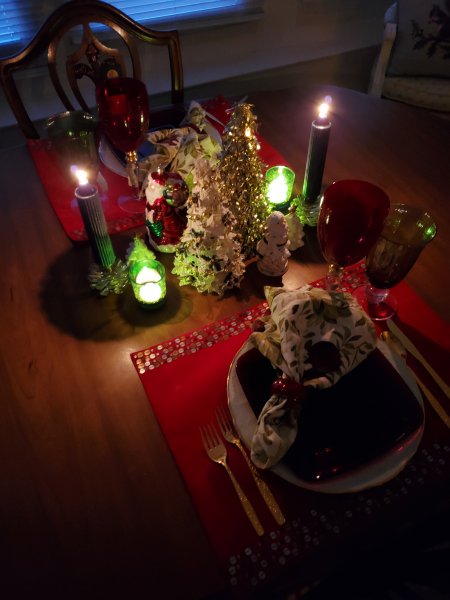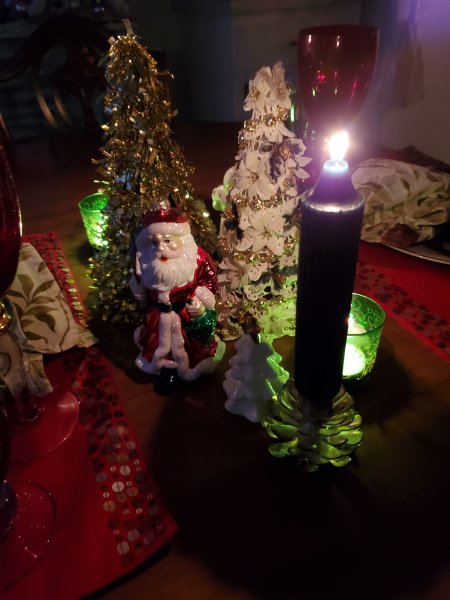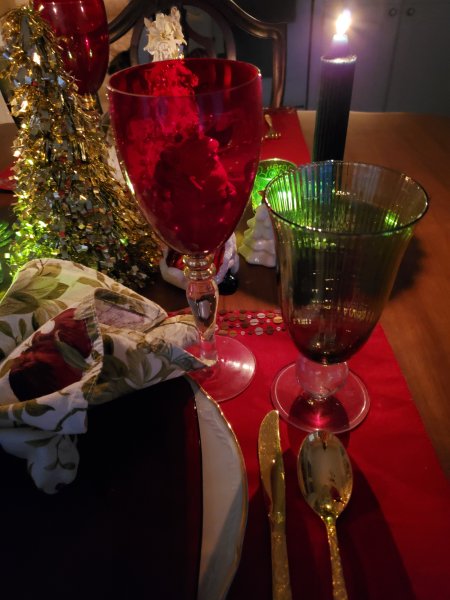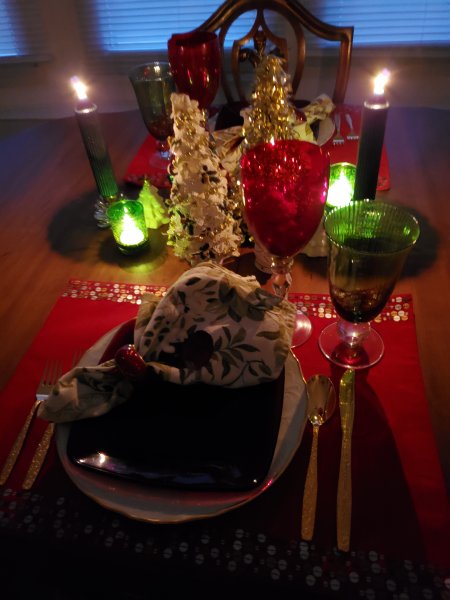 I'm sharing my Royal Ruby Table for Two for Tablescape Thursday over on Susan's fabulous blog, Between Naps on the Porch. Click through for much more tablescape inspiration!
And, here's an image to Pin in case you'd like to save this "Royal Ruby Table for Two" for future ideas!