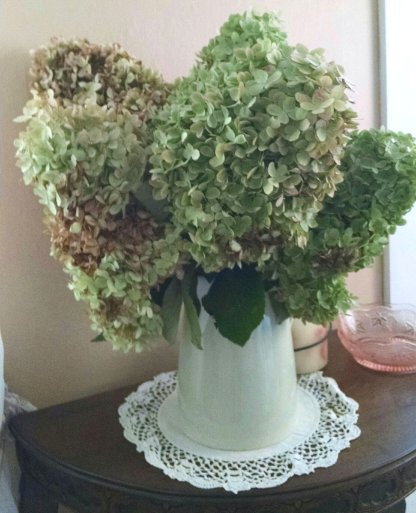 Lately I have been wishing that there was some way I could enjoy some big, beautiful Autumn hydrangea blooms – especially after seeing THIS POST from Donna over at Funky Junk Interiors. Alas, my little "dollhouse rental" is seriously lacking in hydrangeas.
Well this past weekend, one of the many fun activities I did was travel a short distance up to Ames, Iowa to spend part of "Mom's Weekend" with my daughter and her Phi Beta Chi sorority sisters. The primary activity was a scavenger hunt, which included hunting down a few of the "Cy" sculptures that have been artistically decorated and placed around the city.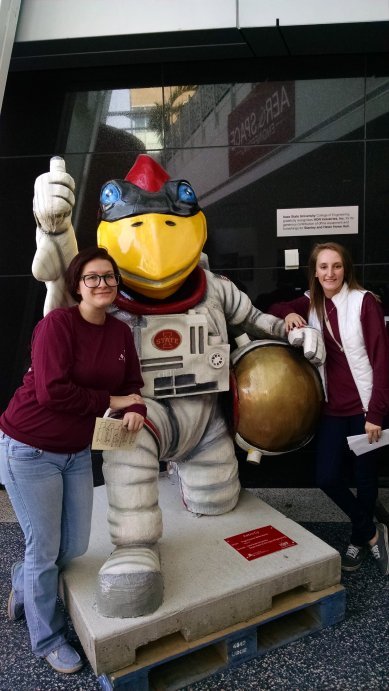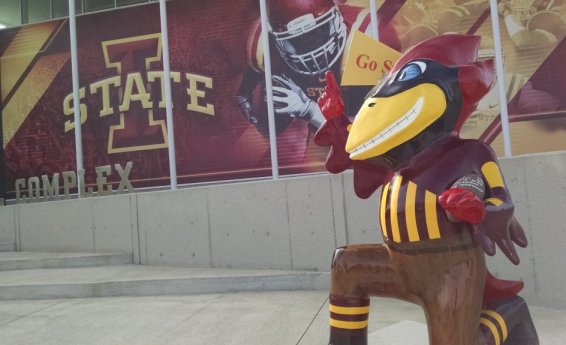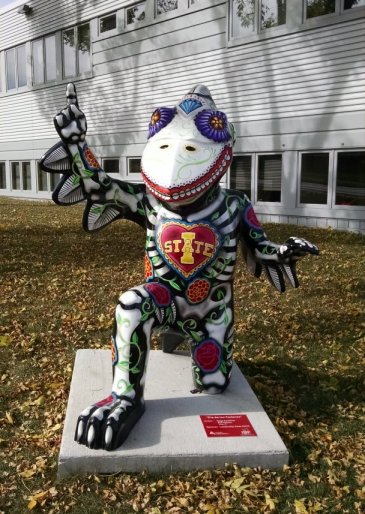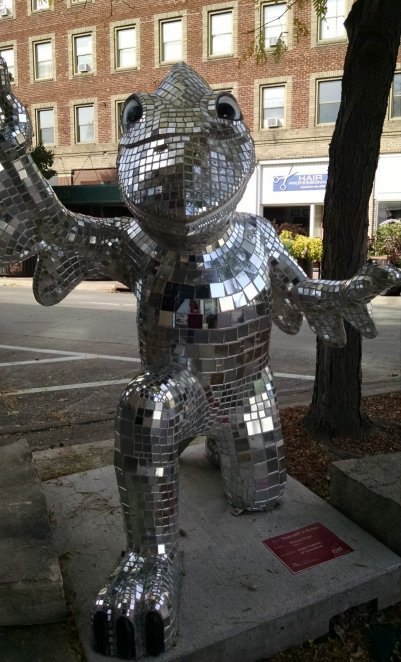 While we both were photographing "Disco Cy" on Main Street (he's the one covered in mirror tiles), I happened to spy something across the street that I really could not believe, Do you see them?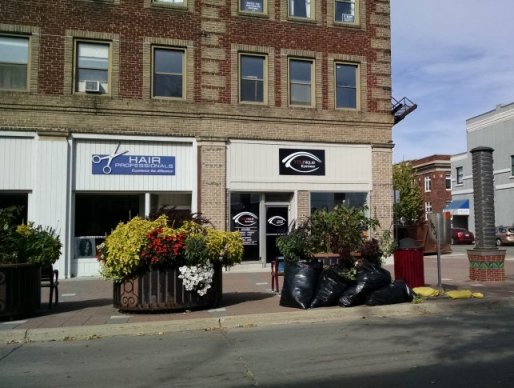 Yep! City planters full of freshly pruned hydrangeas, and garbage bags full of the blooms, ready to be hauled away! So what's a girl to do who has been wishing for some Autumn hydrangeas?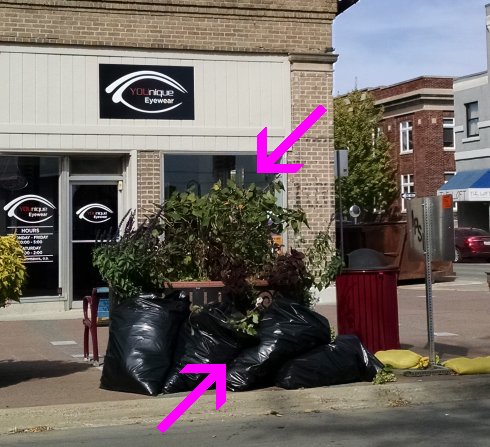 If you said, "strut shamelessly across the street and pick some of those big full blooms right out of the bags," you'd be spot-on, as that is exactly what I did! (And yes, I did get the teensiest eye-roll from my daughter, but quite honestly I know she has come to expect this sort of thing from me.)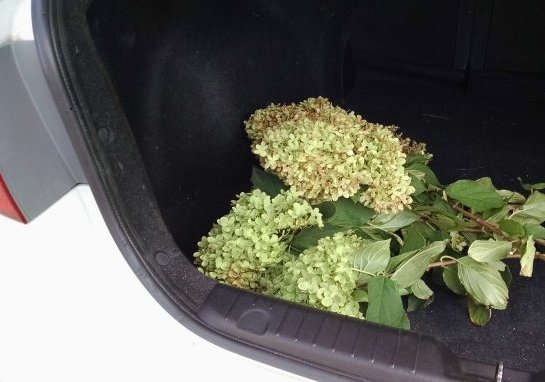 Later, at home, I snipped and stripped those stems and plunked everything down into my thrifted sage-colored MSE pitcher for a touch of Autumn hydrangea love!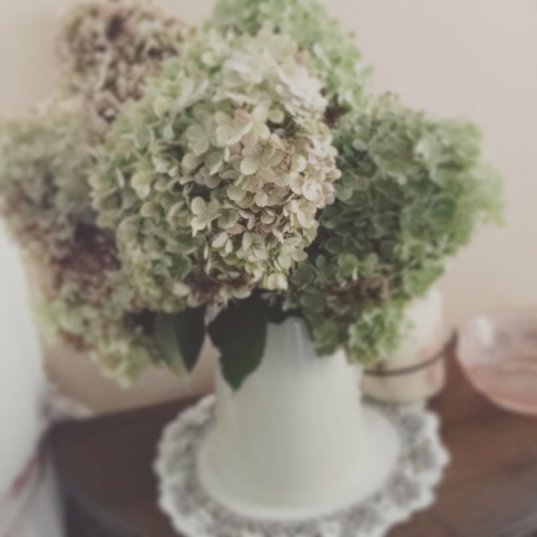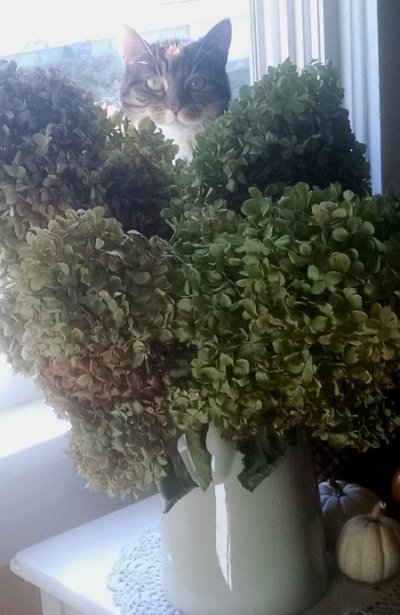 This was my favorite "curb find" for the week – have you had any experiences where you were hoping to find something special, and it sort of fell into your lap like this?
I'm linking this happy post to Home & Garden Thursday over at Kathy's sweet blog, A Delightsome Life, at Inspire Me Tuesday at Marty's A Stroll Thru Life, Feathered Nest Friday at Courtney's French Country Cottage, and Make It Pretty Monday at Kathryn's The Dedicated House.