I've been on a mission to find some cottagey storage to hold my cookbooks, and recently came upon this little cutie at the Valley Junction Antique Jamboree here in West Des Moines. She was, of course, a tad over-priced – especially given that, upon close inspection, every leg was loose and there were some obvious places where the top had been filled/repaired (poorly) around the edge.
But still, she had a lot going for her, including the pretty legs, dual doors, and also perfect height for her intended spot in the kitchen. So I haggled a bit and got her for a much better price. I did not even have to pay extra for the few tiny spiders I found on the underside. Which is good, because if there's one thing I never pay for… it's spiders.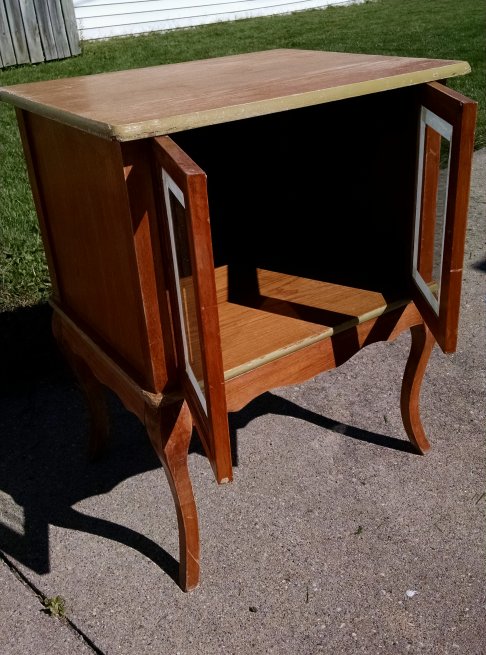 I am not a professional furniture painter by any stretch… I know enough to follow the grain (mostly), tape off the glass, and gob it on to create that "this thing's been painted so many times over the years I lost count" look that is sooo critical in a cottage piece. (That IS critical, right? If it's not, I've been doing a lot of gobbing for no reason. And that is worse than paying for spiders.)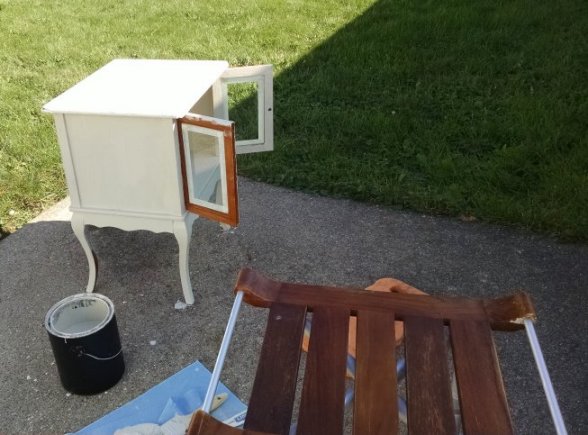 And, although I do plan to try both chalk paint and mineral paint on upcoming projects, for this project I stuck with good old latex house paint – a used half-gallon I picked up for $3 at my local Habitat for Humanity Re-Store.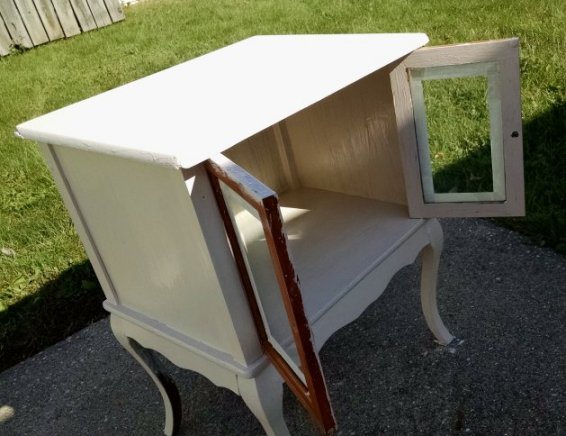 Here she is completed and sitting in her intended spot. I think she looks adorable!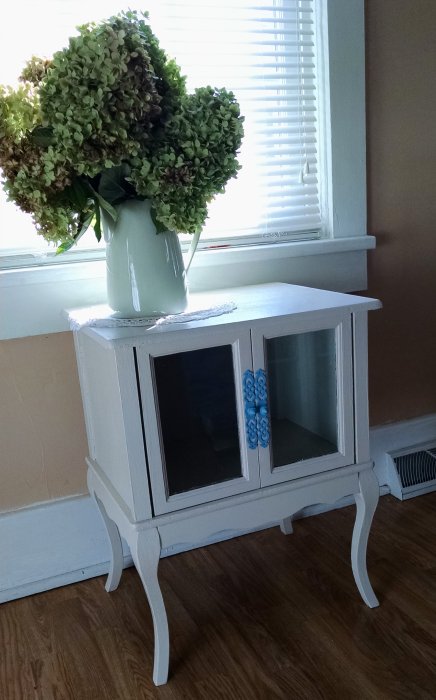 I also sprayed the original hardware with a pretty aqua blue. It looks okay, but as you can see it doesn't even really fit. On second thought, perhaps that is NOT the original hardware. It is simply the hardware that was on the piece when I bought it. Anyway, I think I will be trading that out for some smaller knobs. Maybe glass or frosted pink.

Here she is with a soft bit of scented drawer liner inside, loaded with cookbooks and sporting some Autumn-themed pretties on top.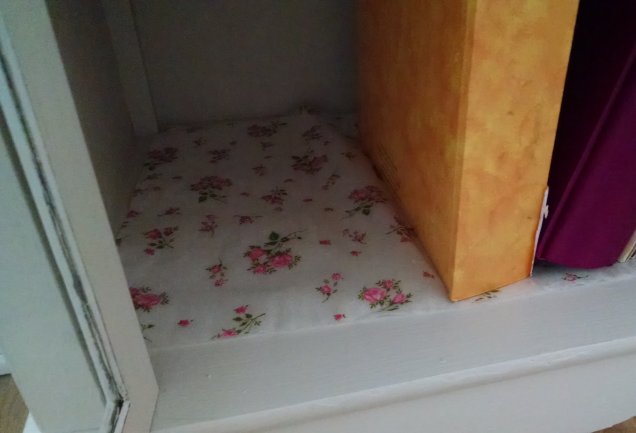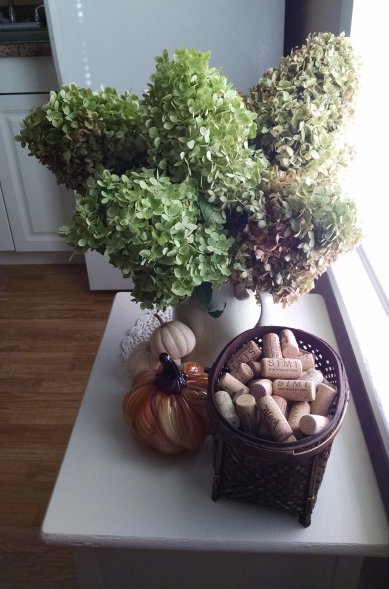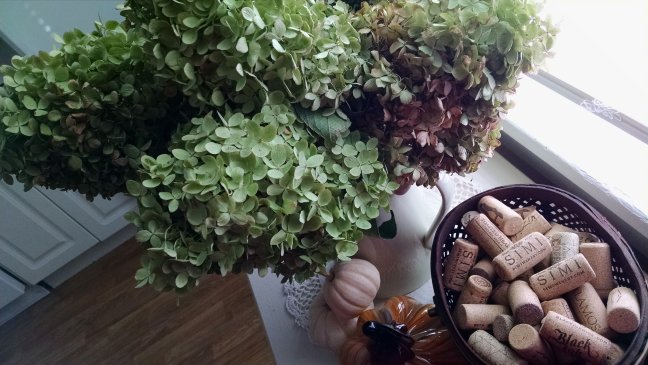 All set for cookbook storage duty in my cottage kitchen!