Well I hope that you and yours had a wonderful Easter weekend – ours was very quiet, with our daughter off at college and the two of us having no big plans. Still, a good time to reflect and consider the "reason for the season," and a lovely day, finally with some decent Spring weather!
On Saturday I did just the tiniest bit of treasure-hunting (and treasure-giving, as I donated a few items as well!), and came up with these little goodies that I wanted to share with you!
First, photos don't do justice to this blue vase – the bowl portion is made of tin, but the base is heavier… or maybe it's weighted for stability. Anyway, it measures about 10 inches high and the blue mottled finish is really stunning in person.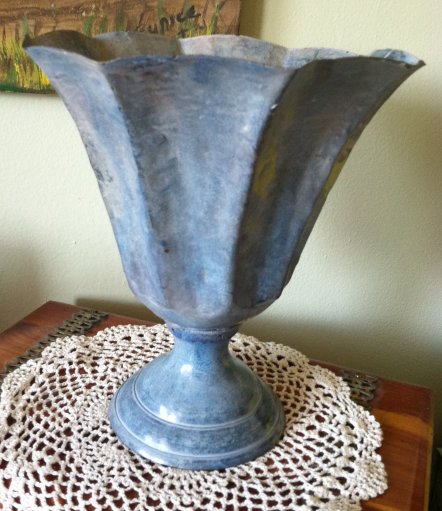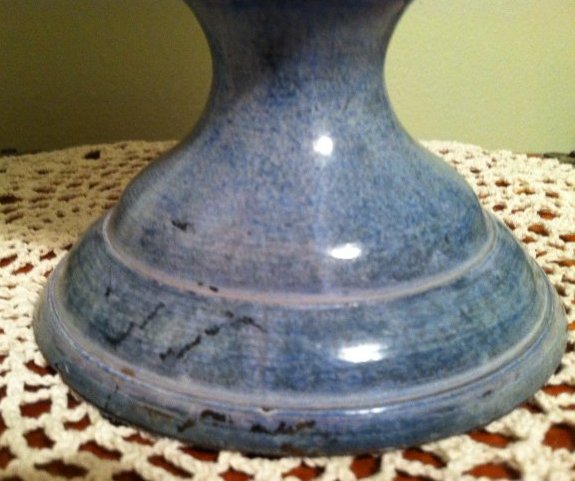 Next, I picked up five of these pretty little square scalloped bread plates by J&G Meakin – their ivory color goes with nearly everything in my cupboard, and they are made in England. I don't know too much about the backstamp, but according to one source, the "sun" or "sol" backstamp was first registered in 1912 and "Sol ware" was produced from 1918-1963. So theoretically, these perfect little plates could be anywhere from 50 to 95 years old! At 79 cents each, I really just couldn't say no.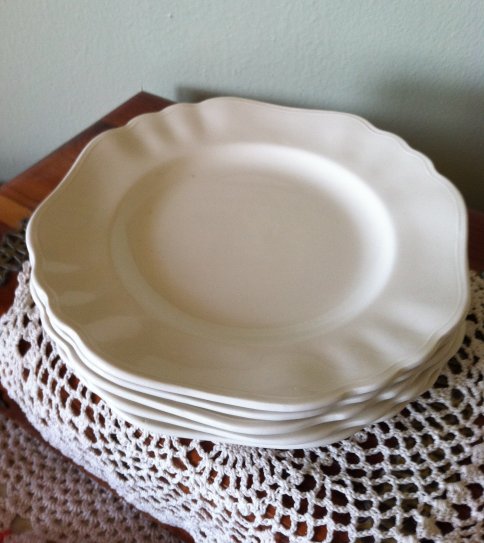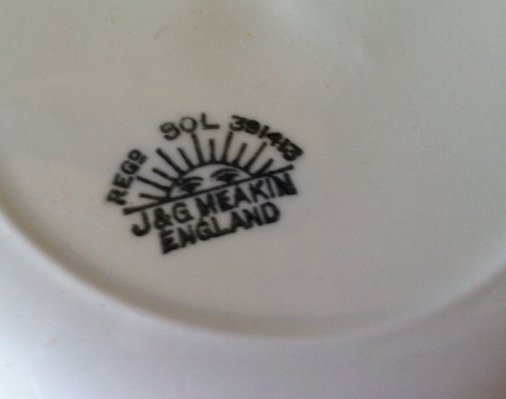 And speaking of backstamps, I felt a little funny about the mark on this pretty plate. It says, "Limoges China." Limoges, of course, being the location where beautiful French china comes from.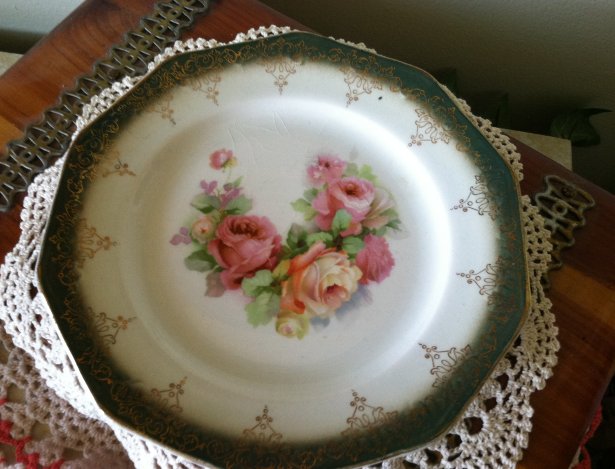 I was suspicious because I thought that real Limoges pieces would normally also say "France" in addition to "Limoges." I wasn't sure if "Limoges China" meant something similar to "Royal Albert China"…  or if in fact it meant "fake Limoges china"… or even "something made in China in the style of Limoges." At any rate, the plate is very pretty even with some crazing of the glaze. The gold edging is really bright and beautiful. And it was all of 99 cents, so I nabbed it solely for its loveliness. And turns out, I was right to be suspicious: LimogesBoutique.com shows this mark to be a "fake." I still love the soft, romantic cottage roses and elegant "gilded" band!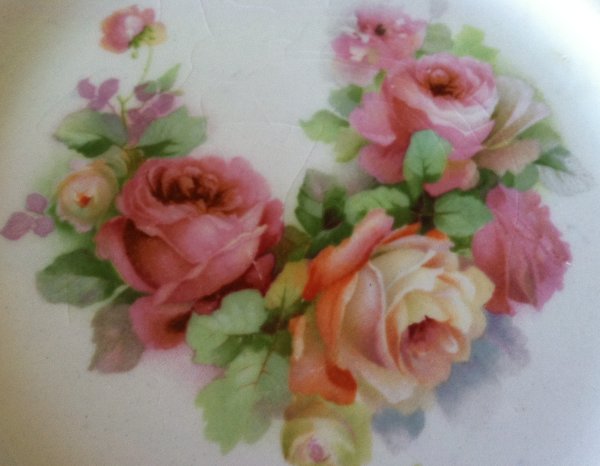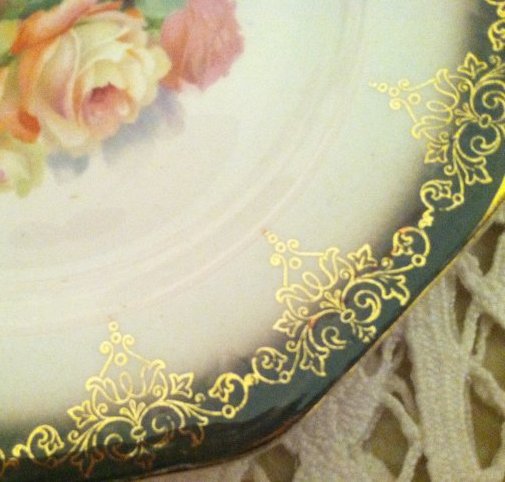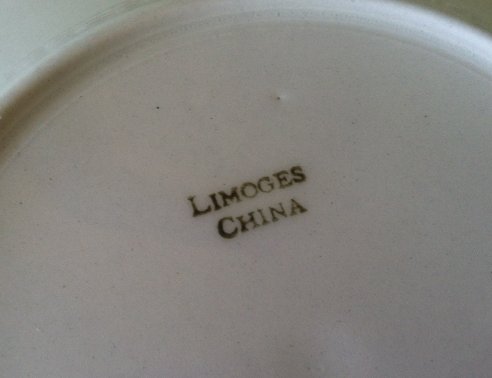 What are YOUR favorite finds from this week?