I took a break from my tablescaping hobby for much of the year, once the gardening season really got going, but "re-booted" in time for Fall and Halloween. I bought a new-to-me dining table for my eat-in kitchen in March – this was a consignment store find, and it came with two leaves for expansion if needed. Still trying to talk myself into matching chairs… I love my little mismatched farmhouse chairs, but if I find the perfect French Country matched set at a great price, I could be persuaded.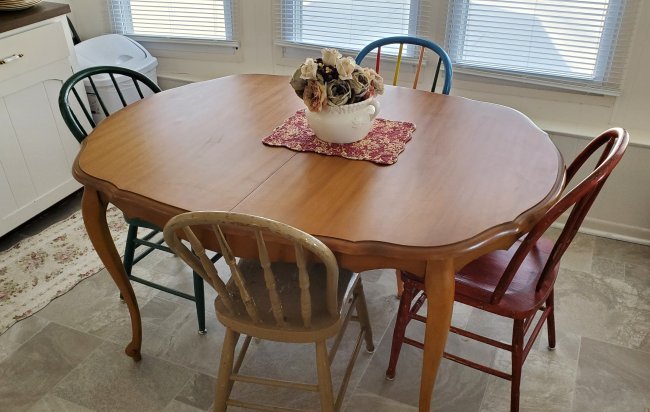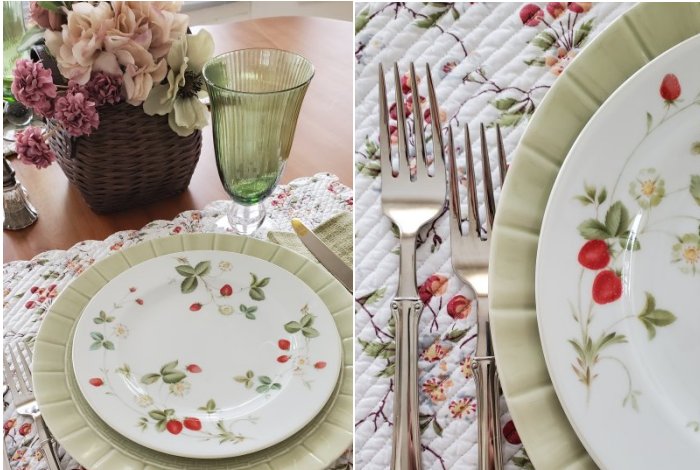 Here are some sneak peeks at the tables I set this year – I'll do full posts on these eventually. It's time for Thanksgiving and Christmas ideas already!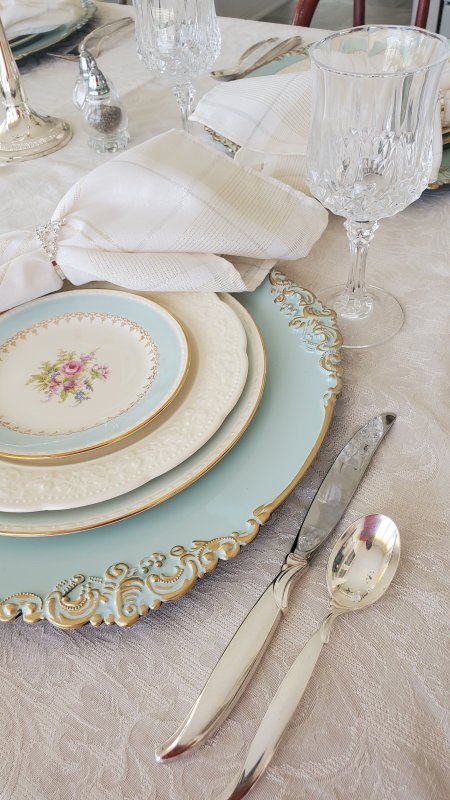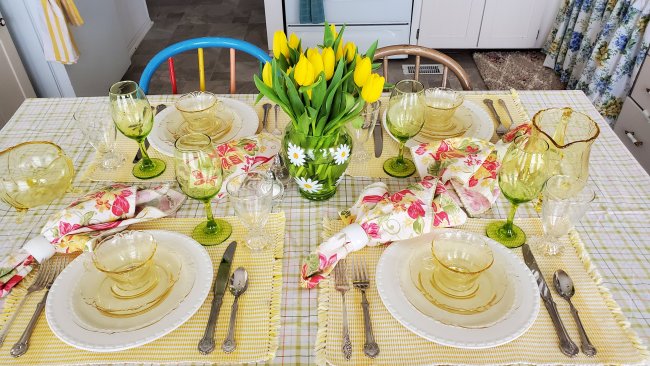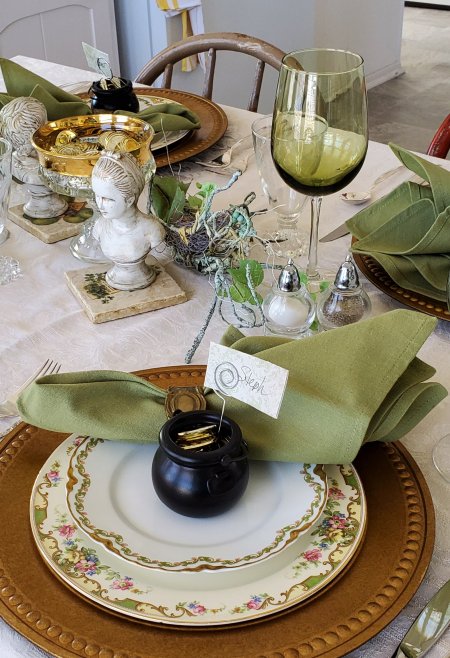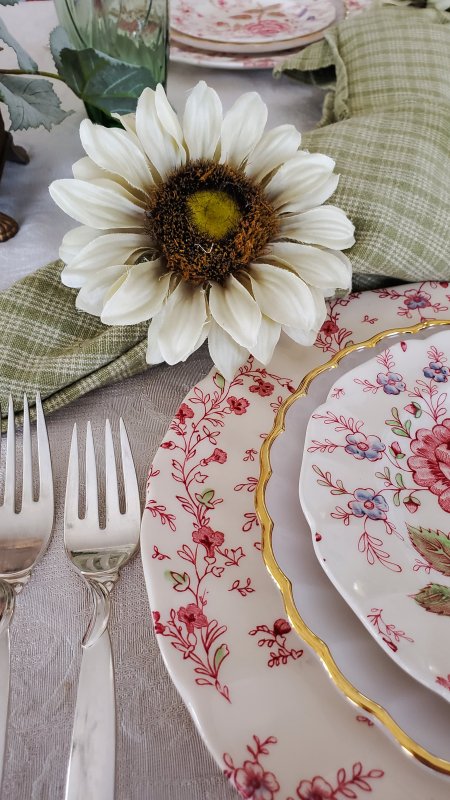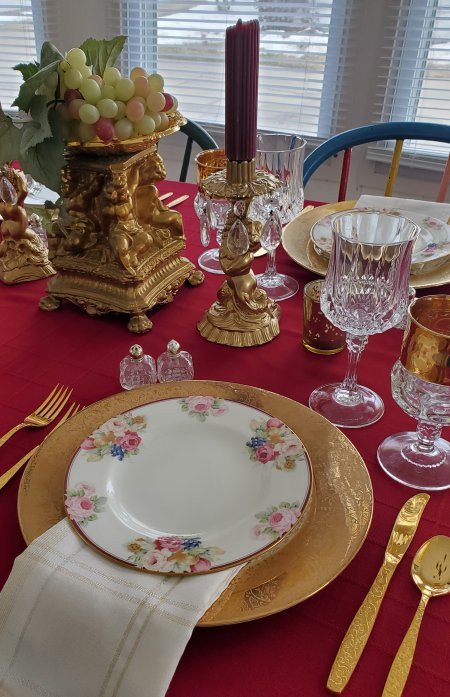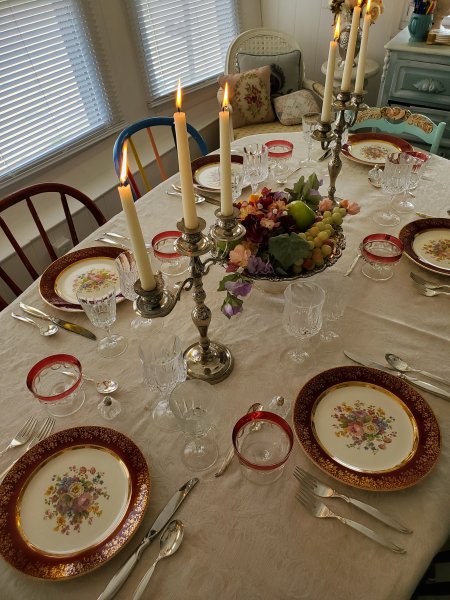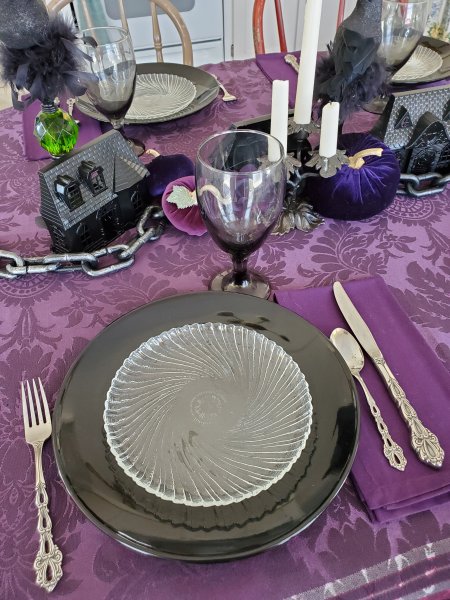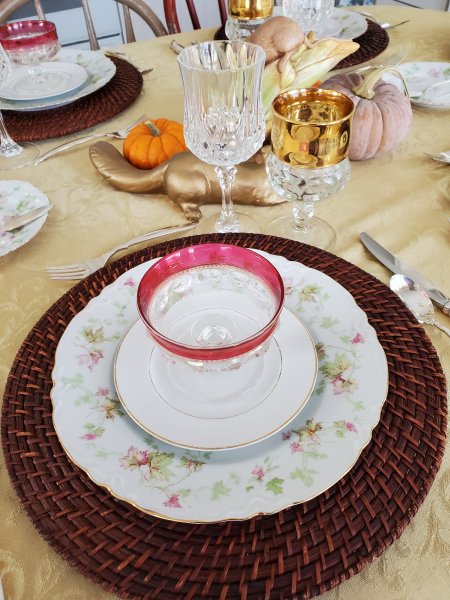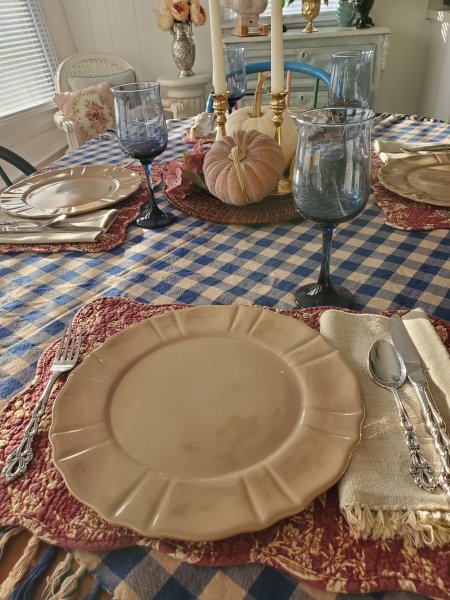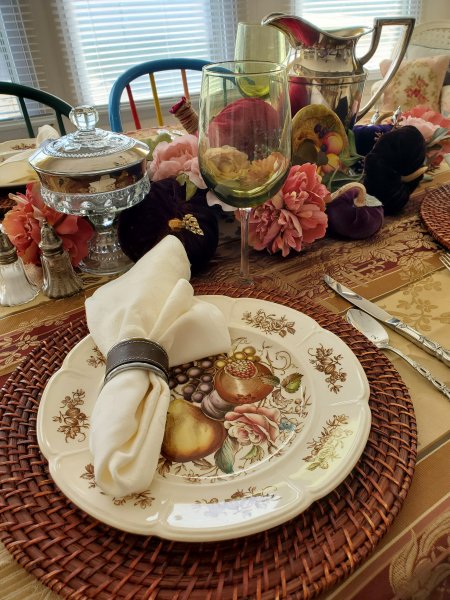 Now that all my tables for the year are rounded up in one post, it does feel like I did more than I originally thought. And even if dining alone, I try to always use a pretty plate and placemat – they may not be full tablescapes, but they do give an added lift even to simple meals. And of course, I enjoy adding to my stash of dinnerware and table elements using secondhand and inexpensive finds from thrift, consignment, and discount stores!