For the past few years I've been working on building a walk-through garden in the sideyard between my house and garage, and this year I got a lot closer to that goal. I joined together two flower beds by the house that created an actual path flanked by beds on both sides, and started to fill the new joined bed with perennial plants. I added a beautiful cement statue to one of the beds, and for a backdrop I used a printed fabric shower curtain that features a scene from an "old world" villa. It looks amazing when photographed! I've done pretty well establishing perennials all over the property, and filling in with annuals where color was needed. Flowerbeds on either side of my front door also looked lush and healthy all season, and I had fresh mum and sunflower blooms as late as the first week of November. Here are a few photos from the garden this year!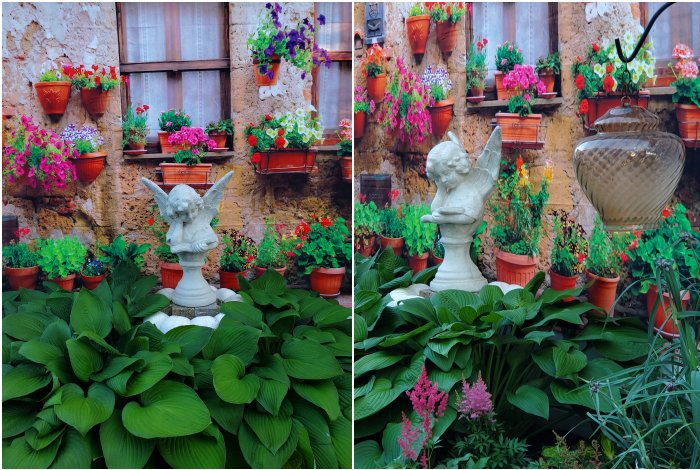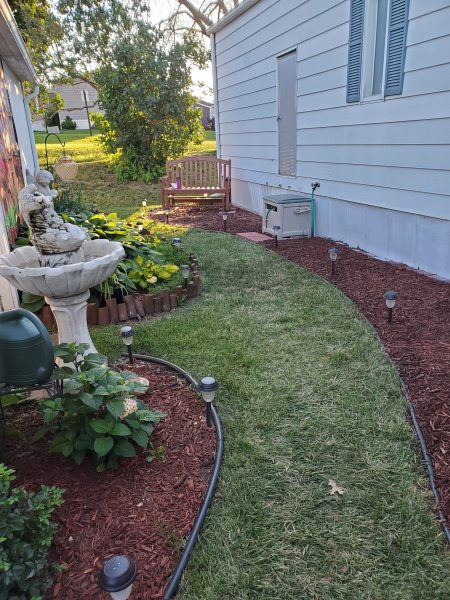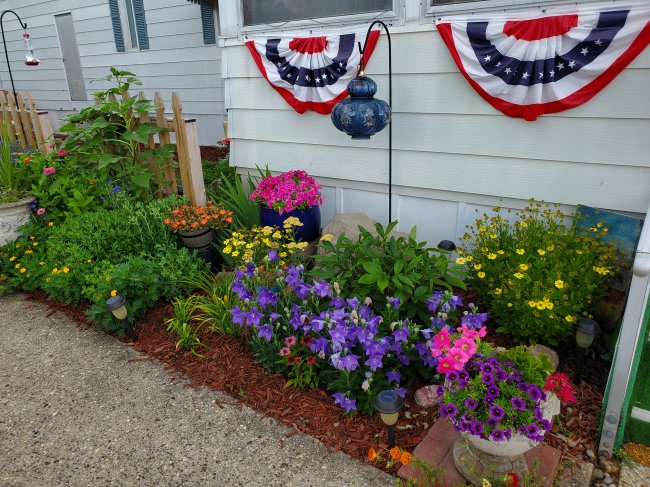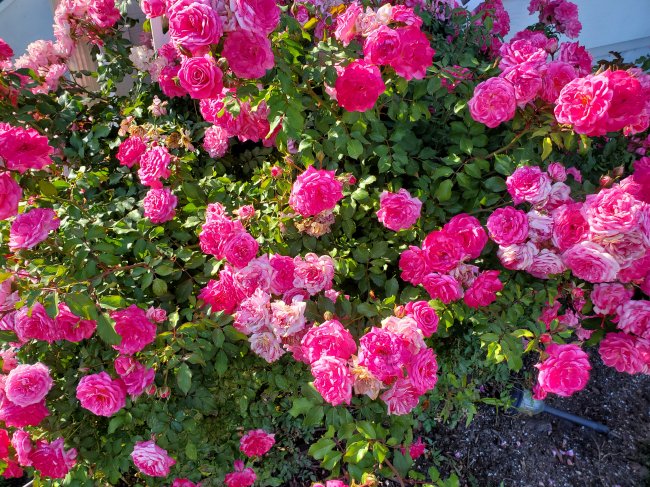 Here are a few "random bloom" shots just for fun…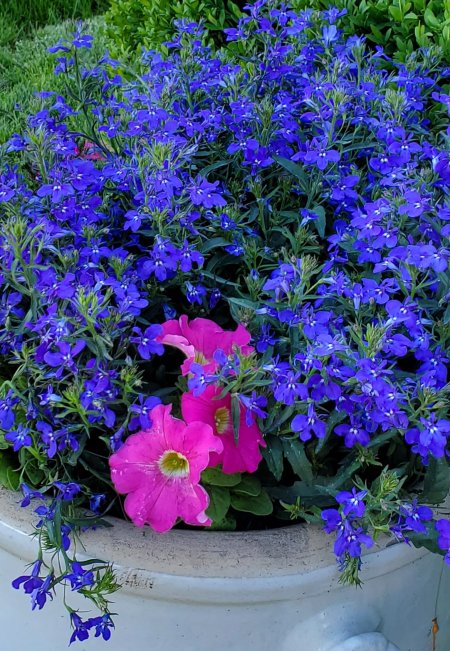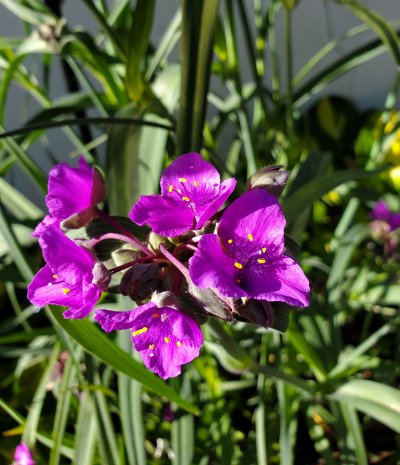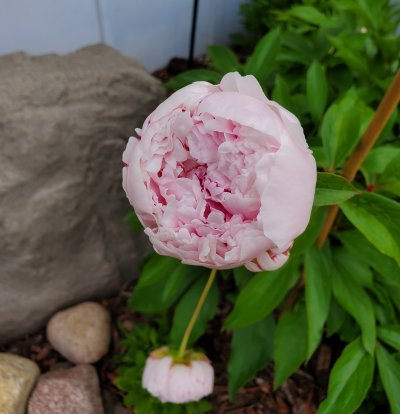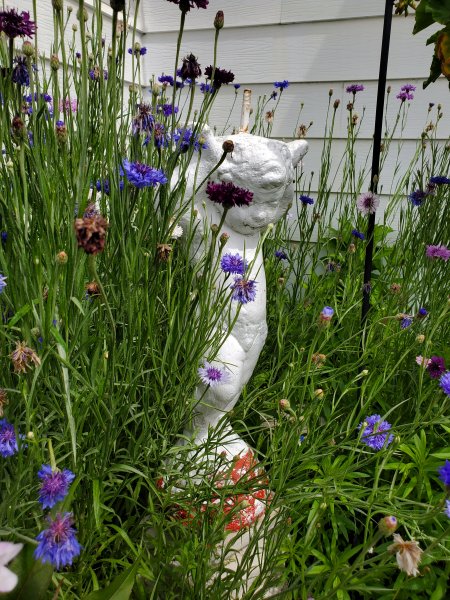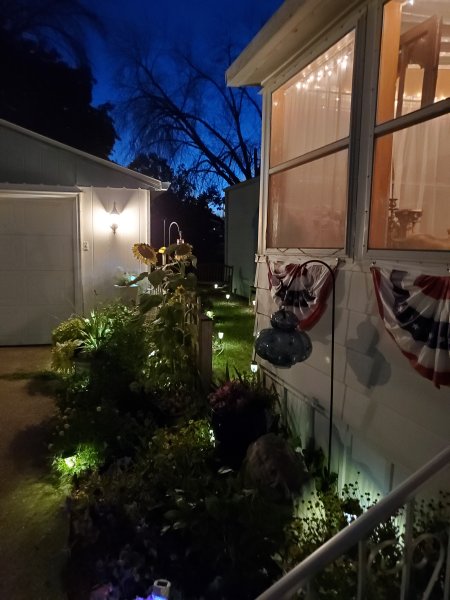 One of the things I like about gardening in Iowa is that Winter is "break time." I'm always ready for a rest both mentally and physically by October, and then by February I'm ready to get started again. I already have a "seed plan" for next year!