I've been on the lookout for a larger-format address book (because I'm in complete denial about needing eyeglasses) and I recently found this lovely 80's/New Wave version complete with totally blank inside pages just crying out for a re-do.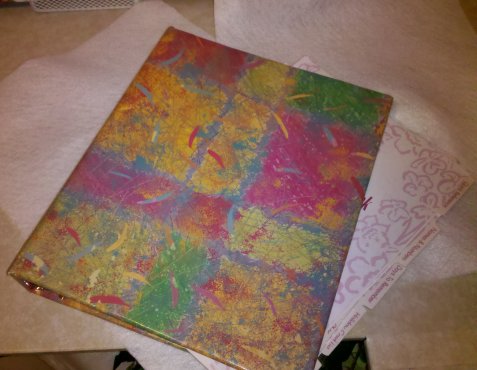 For the new cover I chose this pretty floral fabric that I had on-hand.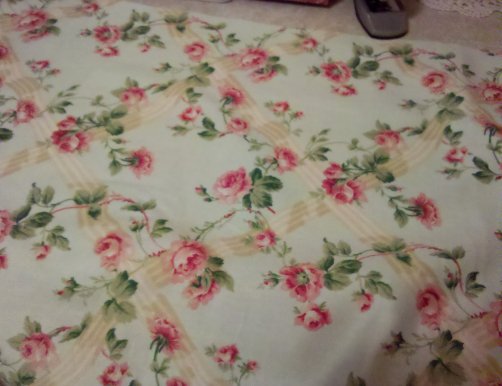 I removed the inside pages from the book, and using Fabritac I applied white felt (to create the feeling of padding under the cloth cover) to the front, back and spine.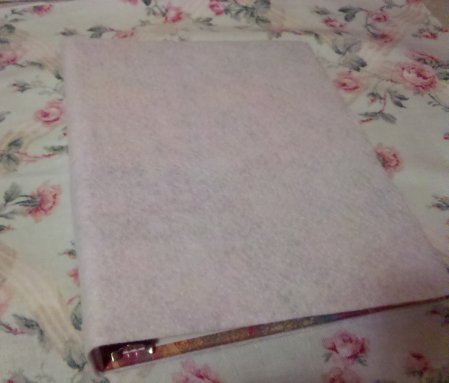 Then I laid the book open onto the wrong side of the fabric, and using Fabritac I simply began gluing the fabric down with some care taken to create tidy corners.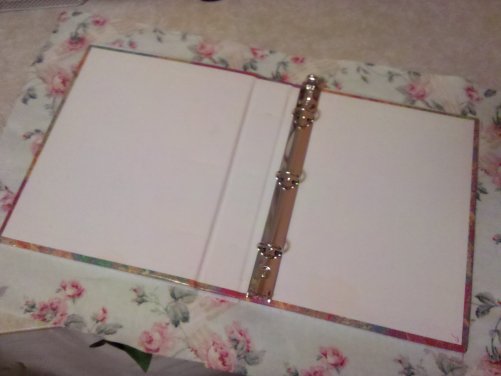 I actually intend to choose another fabric for the inside covers which will cover the raw edges you see here – but, I haven't decided what to use yet so for now it's incomplete.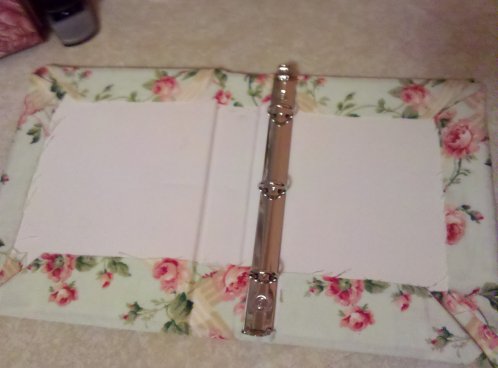 I closed the book and thought it looked great, but still needed a little detail on the cover.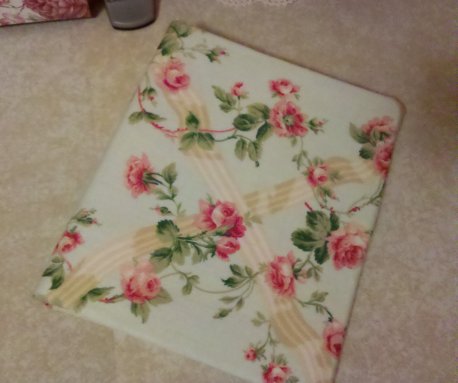 I used one of these small metal label-holders used in scrapbooking, inserted a printed label proclaiming "Addresses" that I made on the computer, and added a couple of small faux crystals in the holes on either side. (The label-holder is secured to the cover with Fabritac.)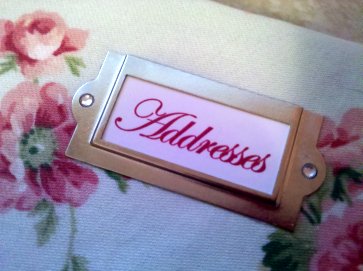 I love the finished look – romantic and entirely suitable for a cottage writing desk, don't you think?