Here's a super-quick idea I created back in December. I needed centerpieces for the banquet tables for a local Harley Owners Group (HOG) Christmas party. The party theme was "Hoe-down," and the audience was motorcycle enthusiasts. Here are the materials I used, no more than $1 for each item:
Small glass container
Florist foam block
1 stem silk flowers
1 Bandana
1 fistful of craft raffia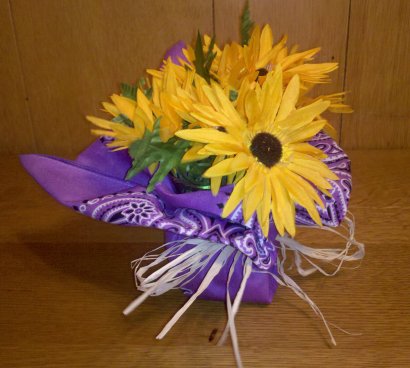 Starting with a small glass candle jar and "country-looking" silk flowers, I first pushed a chunk of florist's foam down into each jar. (You can hot-glue it if you like; I left mine loose because I wanted the flowers to be removable.) I separated the blooms on their stems from each bunch of flowers and arranged them in the foam so they created a nice "poof" over the top of the container: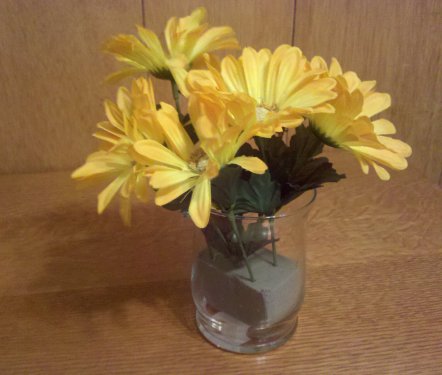 To decorate the jar, I wrapped each one in a brightly-colored bandana. This fit right in with the barn-dance theme, and bikers use them all the time as head coverings. I folded the corners of each bandana in so it made a smaller square: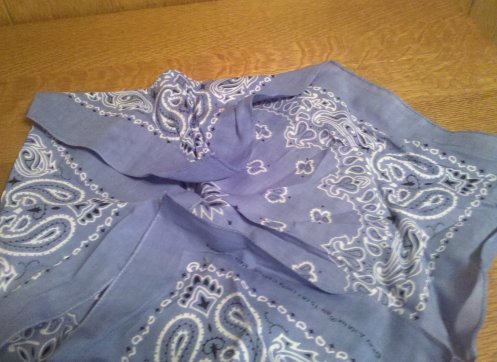 Then, I gathered the folded bandana up around the jar and tied it together using a couple lengths of raffia.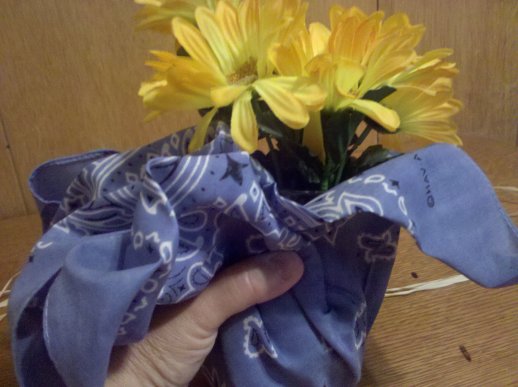 The result was a cute, quick centerpiece that fit the theme. And, when we gave them away at the end of the evening, 22 bikers each got a new bandana out of the deal!
"Turkey in the Straw," anyone?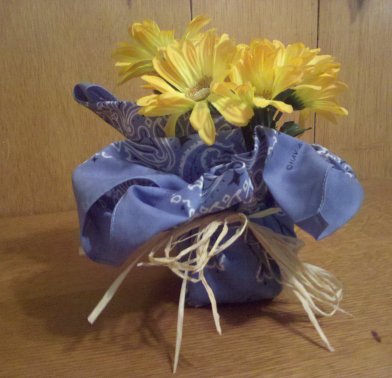 More soon!