The new year always seems to bring out thoughts (and images) of classic blue and white in the decorating world. Probably because that particular combination has a crisp and clean feel about it, unencumbered by the fullness and abundance so prolific in Christmas decor. I think it's actually the white – or more accurately, the contrast with white – which creates the clean, crisp appearance, and that any color becomes a perfect New Year color when paired with white.
Case in point, I've had a collection of eight salad plates – "Carnivale" by Noritake – for quite some time now that I've never used. I set them for New Year's to prove a point: that "purple and white," "aqua and white," even "green and white" … actually "anything and white" – can give the same fresh, clean feeling.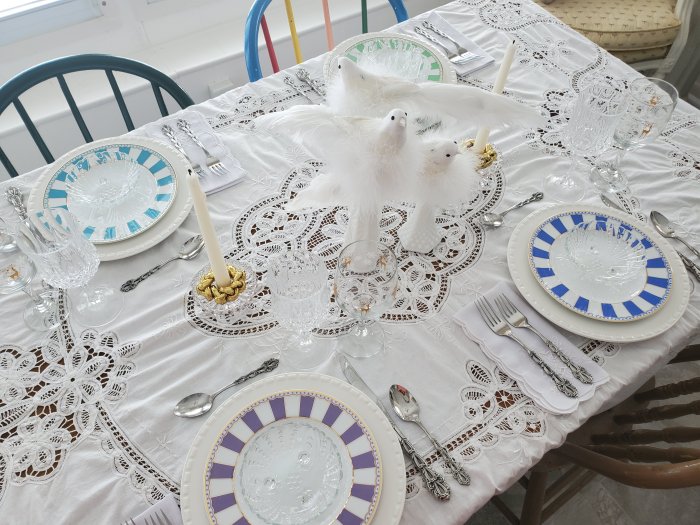 As you can see I have a hard time getting completely away from frou-frou, even when going for a "crisp and clean" new year's vibe. My cutwork tablecloth is the closest I have to solid white, and my snow-white perching doves in the centerpiece seemed appropriate for January. (The perching crows were a simple craft I made myself, using thrift-store bud vases and Dollar Tree doves. Very easy to make!)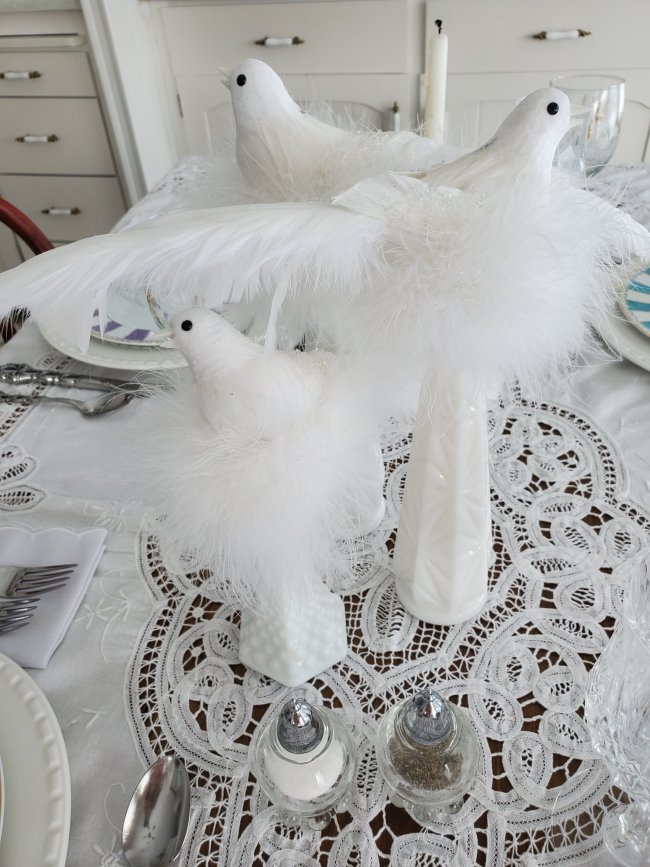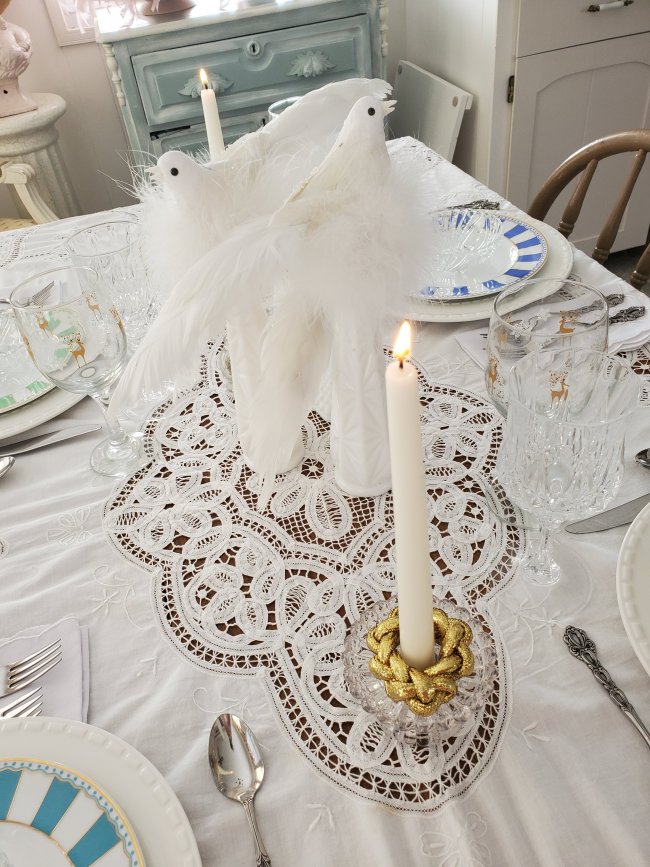 My own failings as a minimalist aside, it's really the salad plates I wanted to share anyway. 🙂 These were an incredible bargain a couple of years ago directly from Noritake – as you know I rarely buy anything brand new, but these were so deeply discounted I couldn't help myself. And I could NOT choose just one color, so I chose four! Carnivale has that beautiful stripe around the border, with just a bit of dotted detail. It reminds me of colorful awnings at a local fair. I love how it looks with my stitch-border solid white dinner plates – a Home Goods purchase about three years ago.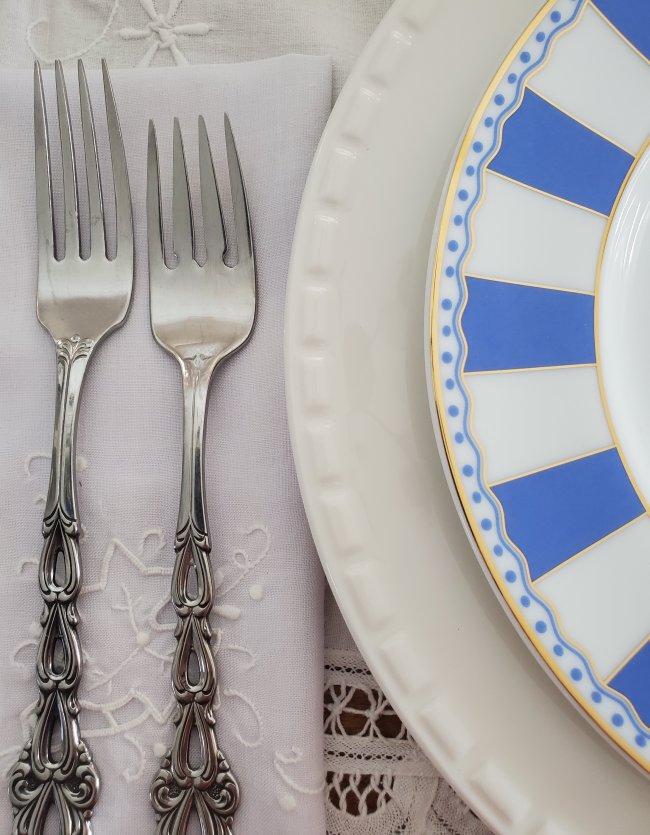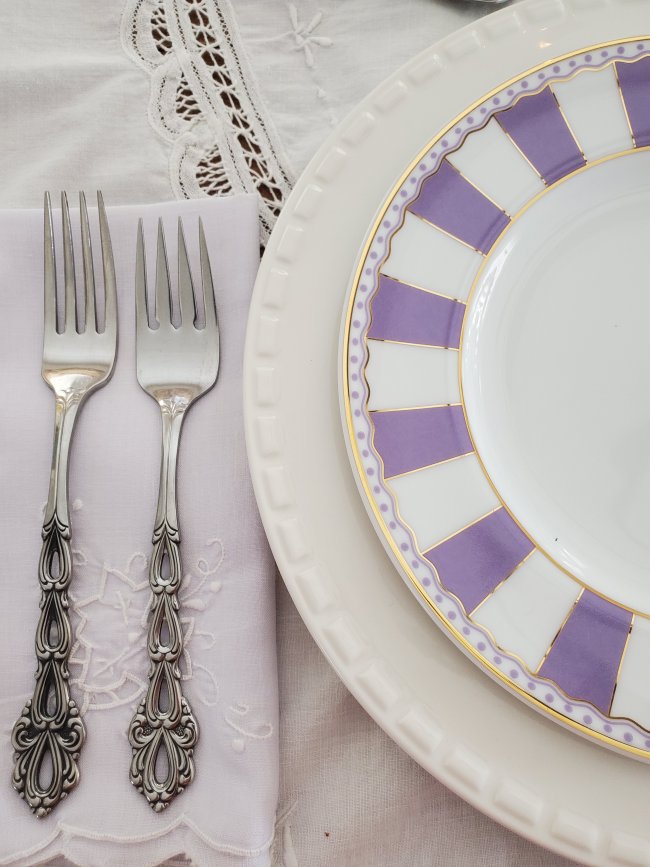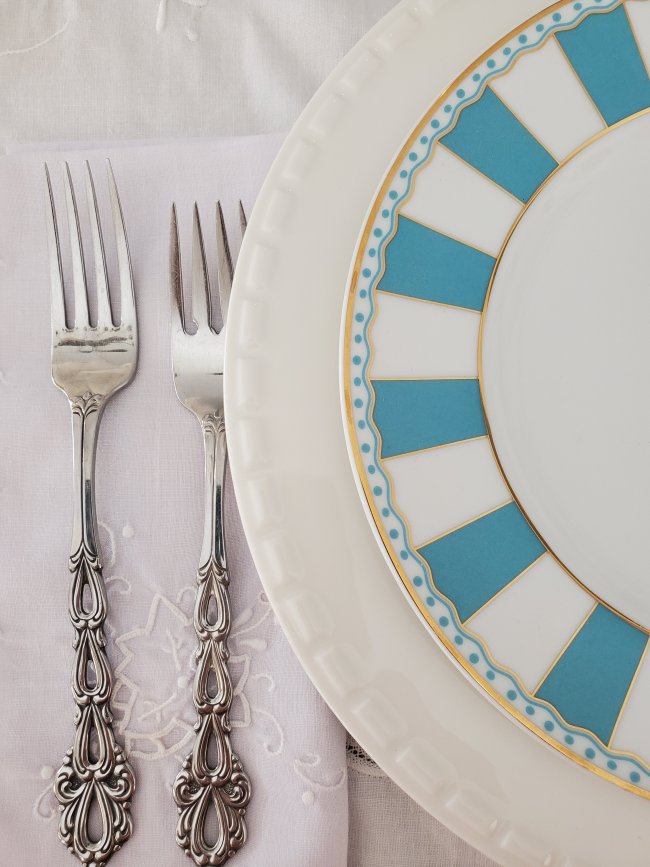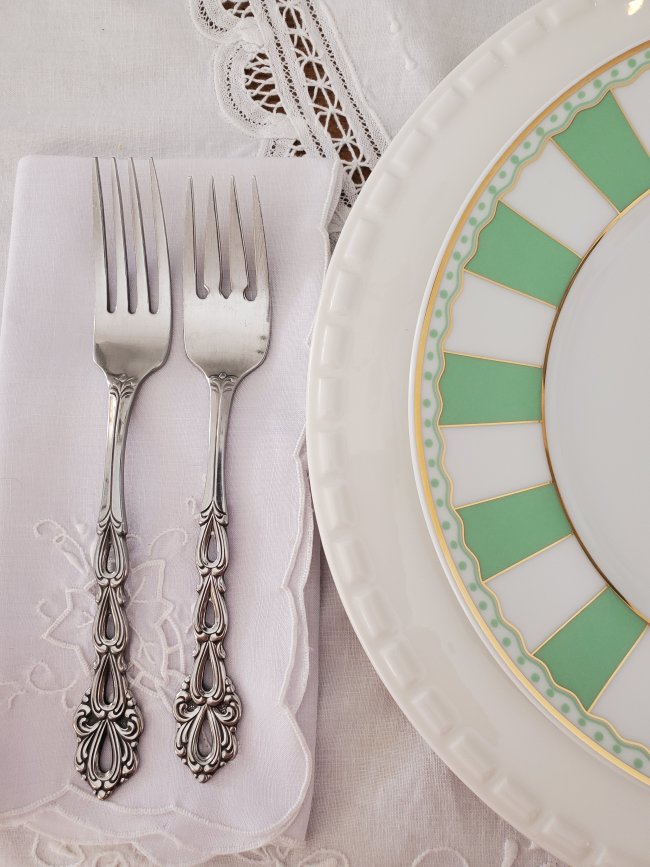 Flatware is my handed-down Oneida "Chandelier," and glassware includes both Longchamps and snow-themed stemware.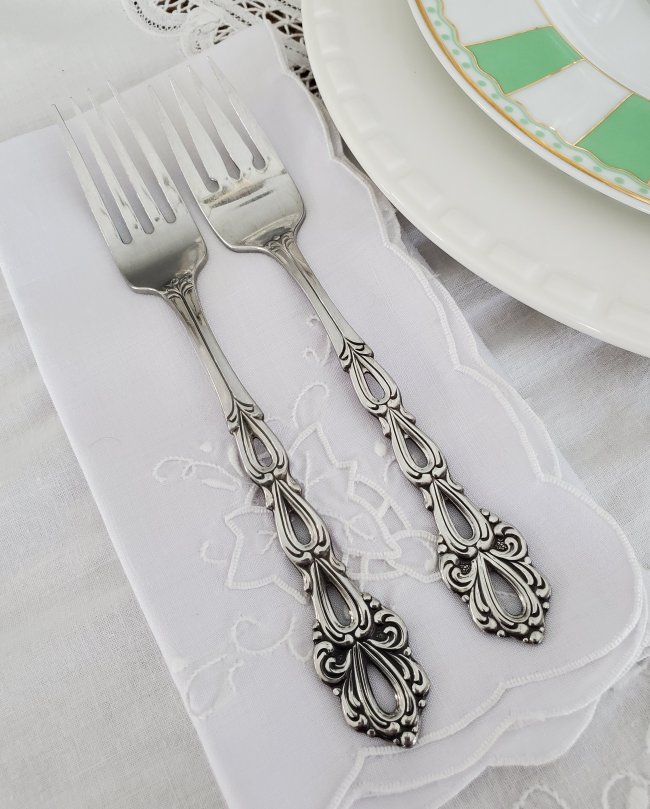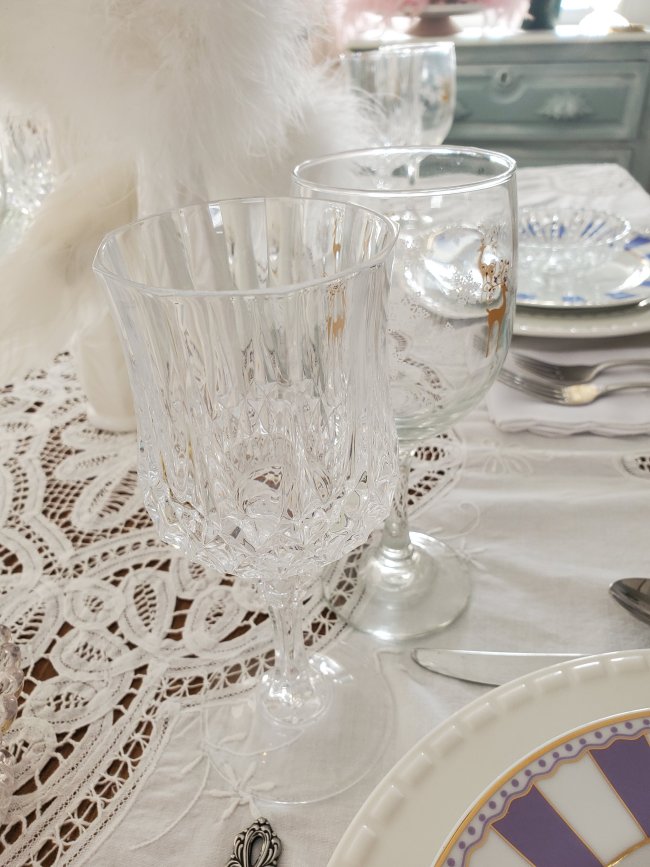 Hard to capture in a photo, but the place setting also includes a footed crystal bowl in the middle for dessert.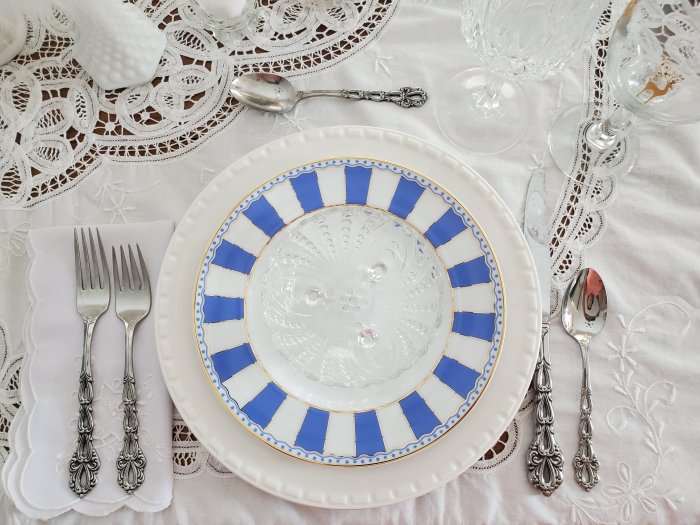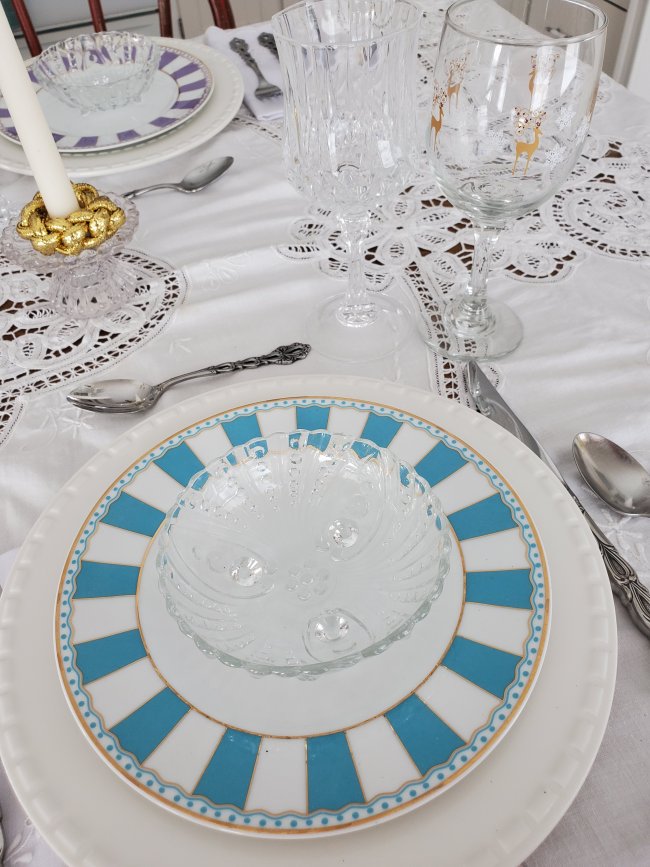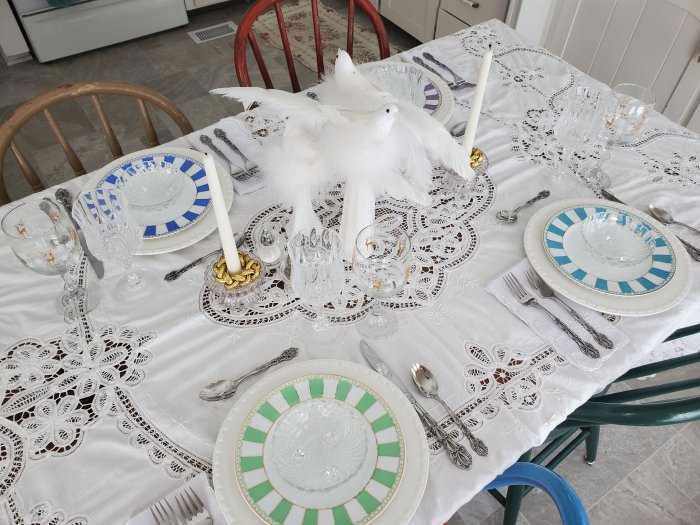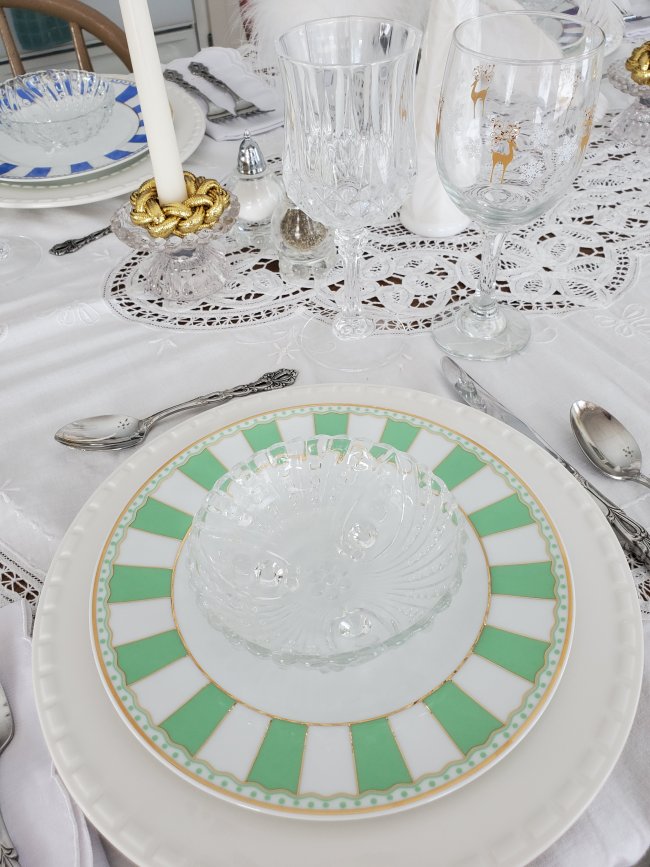 Here's a bird's-eye view of things: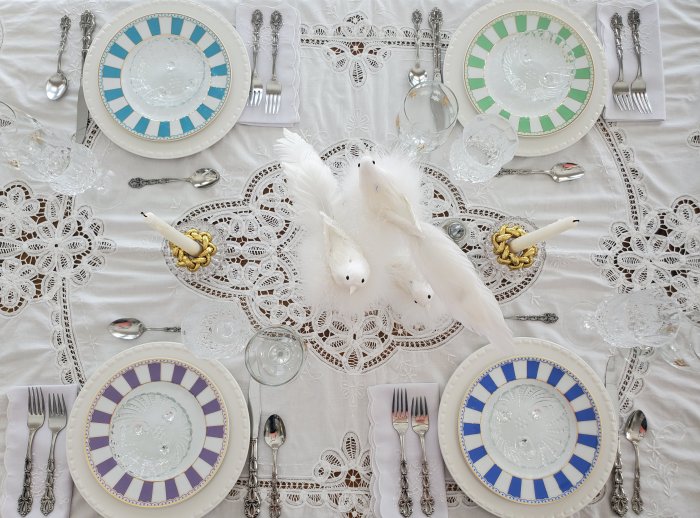 This table looked lovely in candlelight with all that sparkling crystal.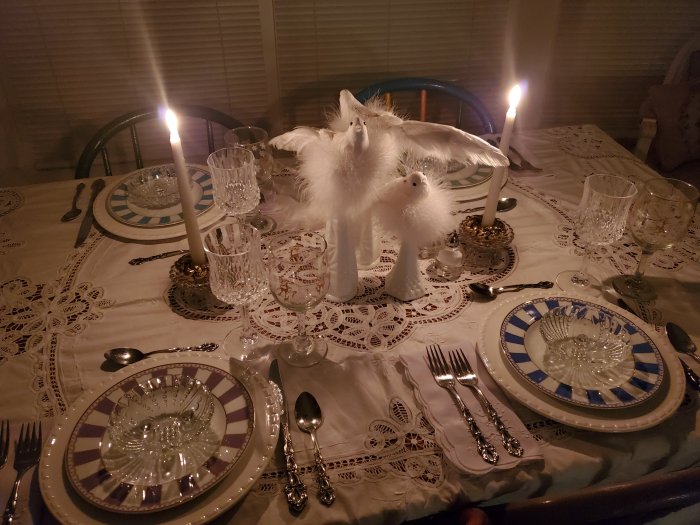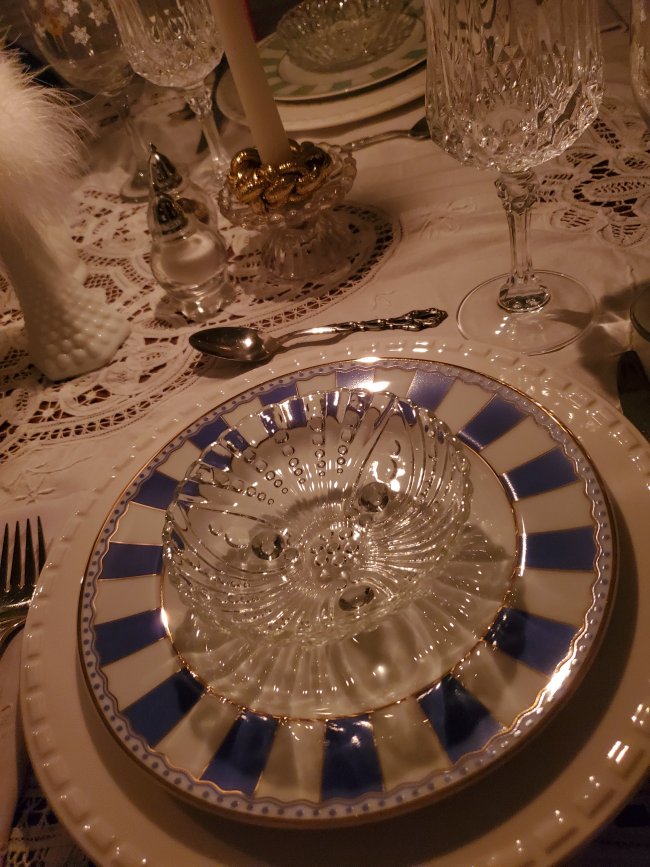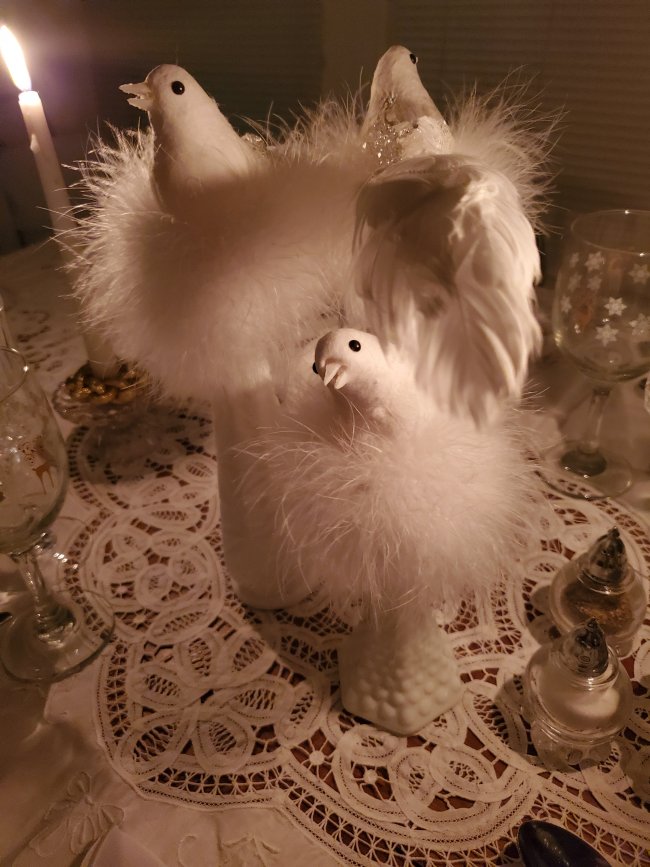 Here's the put-away shot, everything gathered and ready to go back into the cupboards.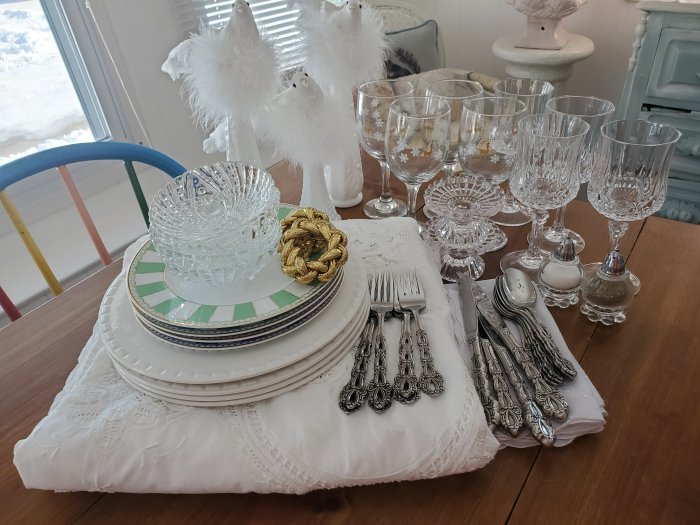 And an image to Pin in case you'd like to save it for future inspiration! Meanwhile, come join us over in the Thrifty Tablescapers Facebook group for more ideas that will inspire you to set lovely tables on a budget!