I've never been shy about grabbing something useful off the curb… and neither has Greg. The two of us make a rather unbeatable team at this, and we seem to recognize the value in the same types of things. Case in point: a nice piece of furniture, like this low-slung coffee table that we picked last Fall. Well-made, a handy pull-out drawer, and solid if a bit out-dated.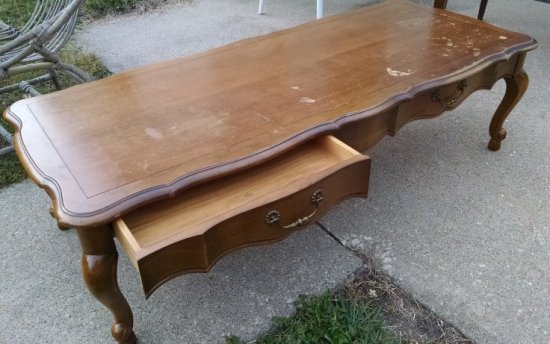 Perfect for an upcycle project! My vision for this piece was based on its height – it stood only about 14 inches off the floor, on beautiful curvy legs, and had a solid expanse of top. I envisioned it as a piece for a kids' room, and I thought, "It'll make a great play surface, but they're going to write all over it." And that's when it hit me!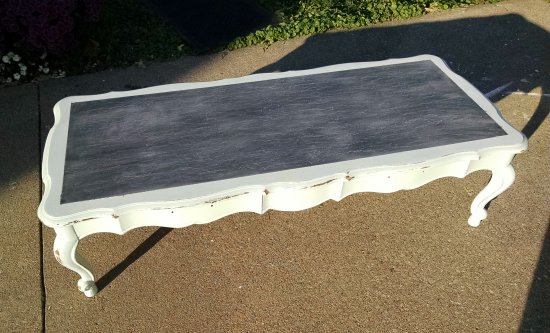 Yep, I masked off that center section of the top, painted the table base with a light blue hue called "Little Whale" from the Tones for Tots line of Fusion Mineral Paint, and then painted the center section with chalkboard paint. I lightly distressed the blue base, and sealed it with satin-finish poly sealer. It made the perfect activity table, especially if those activities revolved around chalk!