Are you on Instagram? I made a concerted effort to learn and use this fun platform in 2018, with the wonderful result of becoming part of the large and friendly home decor community that participates and shares there.
I also managed to grow my "following" from about 150 to over 2,500 online friends. I think this was primarily because I decided to focus my account on sharing home decor-related photos. This focus allowed me to define a potential audience for my account and seek out people with similar interests. I also participated in decor-related activities such as give-aways and "follow trains" that drew like-minded people to my account and (happily) encouraged them to follow me. If you are curious to learn more, just leave me a comment and I'll be happy to explain! And, click here if you would like to follow along too! My handle on Instagram is simply @vintagefloralcottage !
Because of the growth in my account, it has been interesting and fun to look back over my almost 300 posts from 2018 and review what I shared. A lot of gals in the decor community do this with a "Top 9" app which ranks your nine most-liked and most-often-commented photos, but the app was kind of buggy for me so I decided to just create my own Top 9 grids which, together, give you a good idea of what life was like here in the dollhouse in 2018.
Just for fun, here are the grids I created and posted. Together they make up my favorite photos that I shared on Instagram in 2018!
1. Top 9 pictures of dishes and tablescapes – bascially I shared a LOT of dishes and tablescapes! Anytime I brought home new dishes from Goodwill, any time I set a new pretty table, I snapped photos and shared at least one! These are just my nine favorite pictures – there are dozens more in my feed.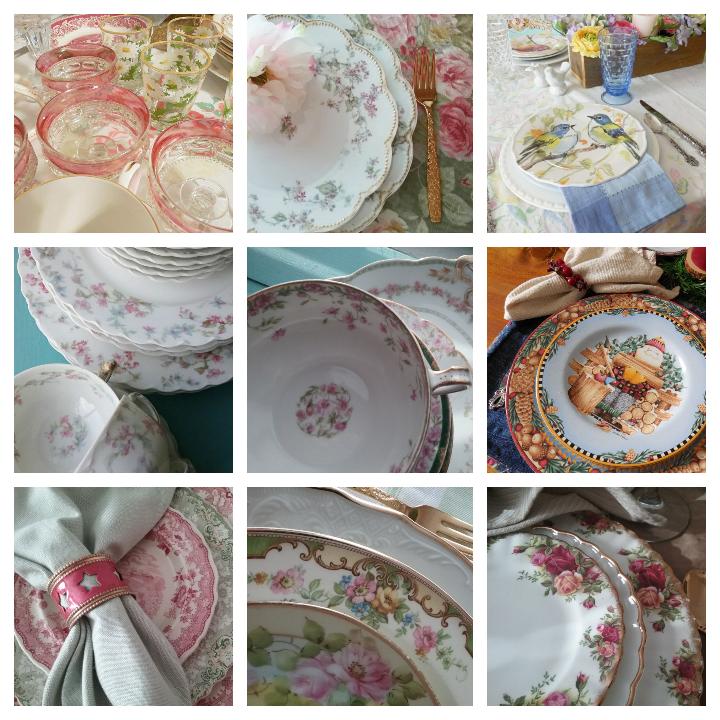 2. Top 9 pictures of my home decor. This grid more than anything shows me that I was able to really define and share my true decor style – Vintage Floral Cottage!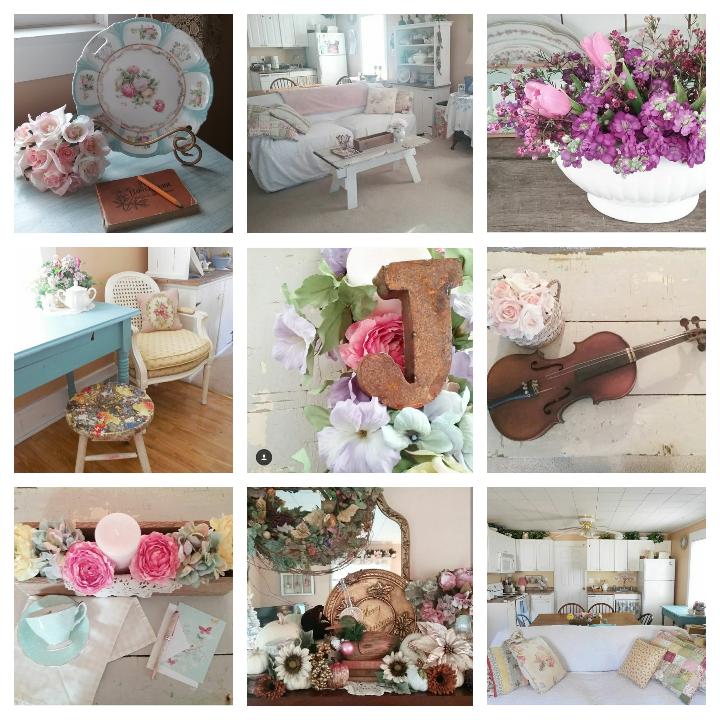 3. Top 9 pictures of Lily, my sweet cottage cat who obviously lives a very hard life "holding down the fort" in the dollhouse!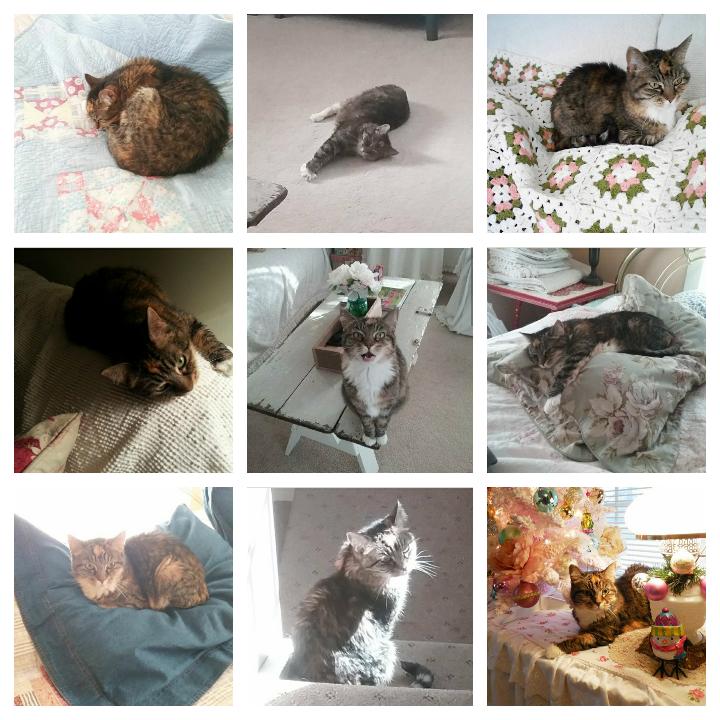 Please come by and look me up on Instagram! I will still be there in 2019, sharing almost daily pictures that reflect my style, my dishes, and my cat! And maybe a few other random things too! Hope to see you there!