It's National Thrift Shop Day, an opportunity to recognize and support the contributions that thrift stores and other secondhand retail venues make to our individual lives and our local communities. I am not going to have the opportunity to actually shop today, so I thought I would celebrate with a blog post showcasing the many elements of my home that have been made possible through thrift stores.
While there is indeed a short list of things I won't buy from thrift stores, it's fair to say that about 95 percent of my clothing, home decor, and furnishings (and of course my larger-than-normal tablescaping stash) come from thrift stores.
Here are a few views around the house that simply would not reflect my actual personal style if most of the elements had not been thrifted: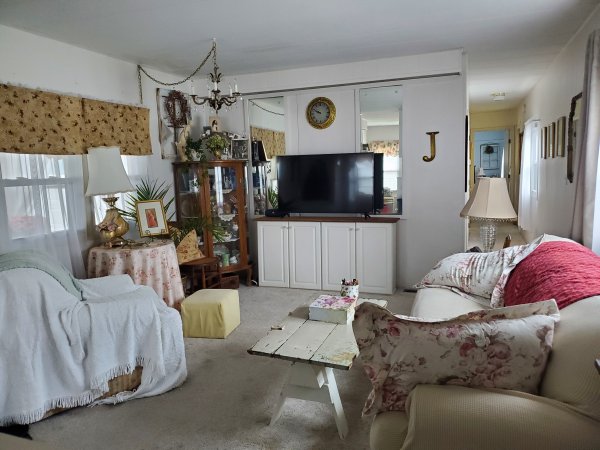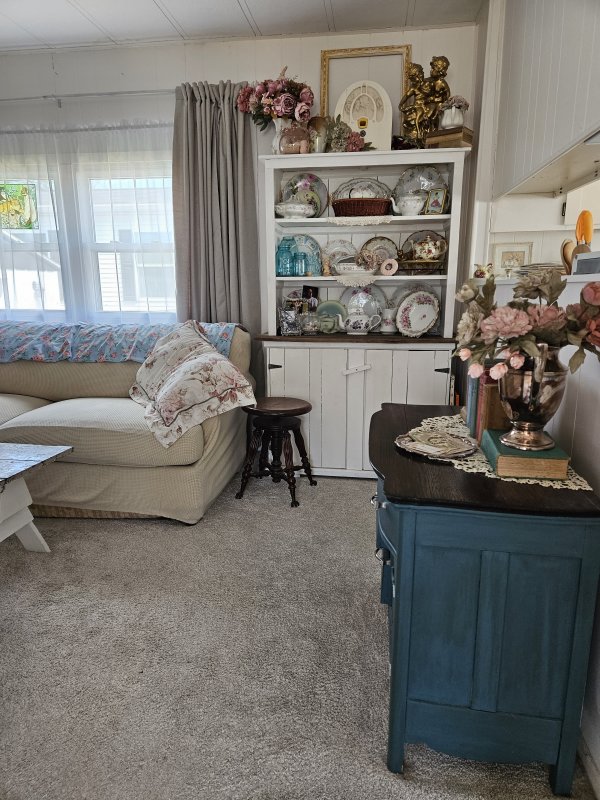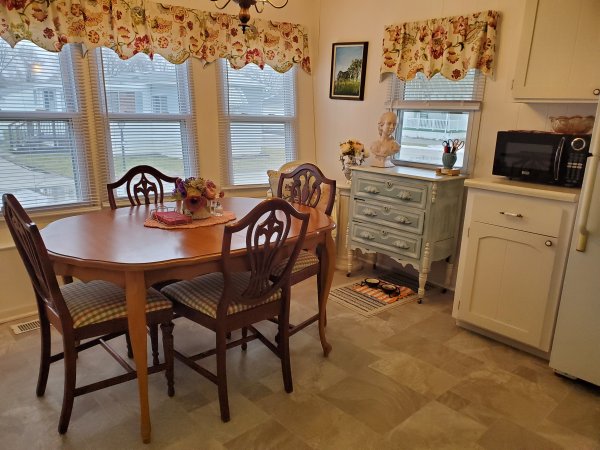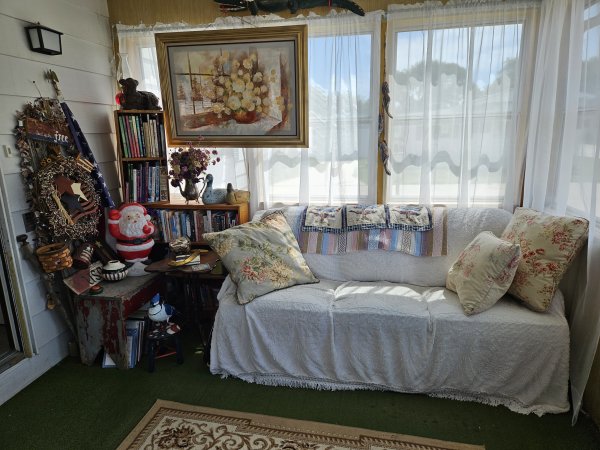 Of course, most of my tablescaping stash is thrifted too. Here are just a few tables I've set in the last few years comprised almost entirely of items found in thrift stores and secondhand venues.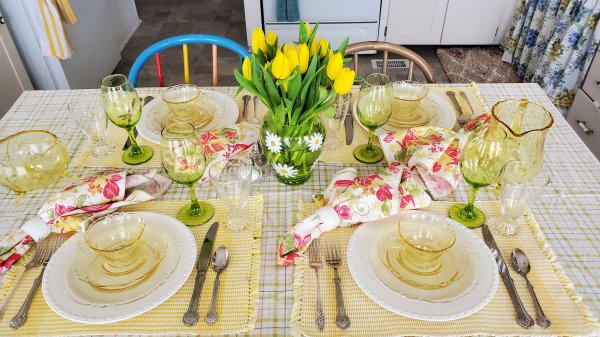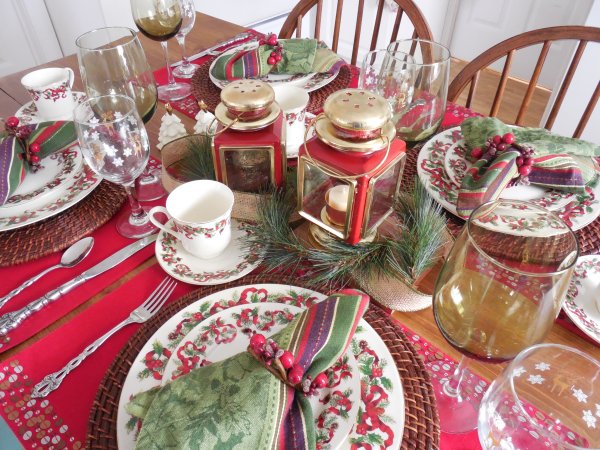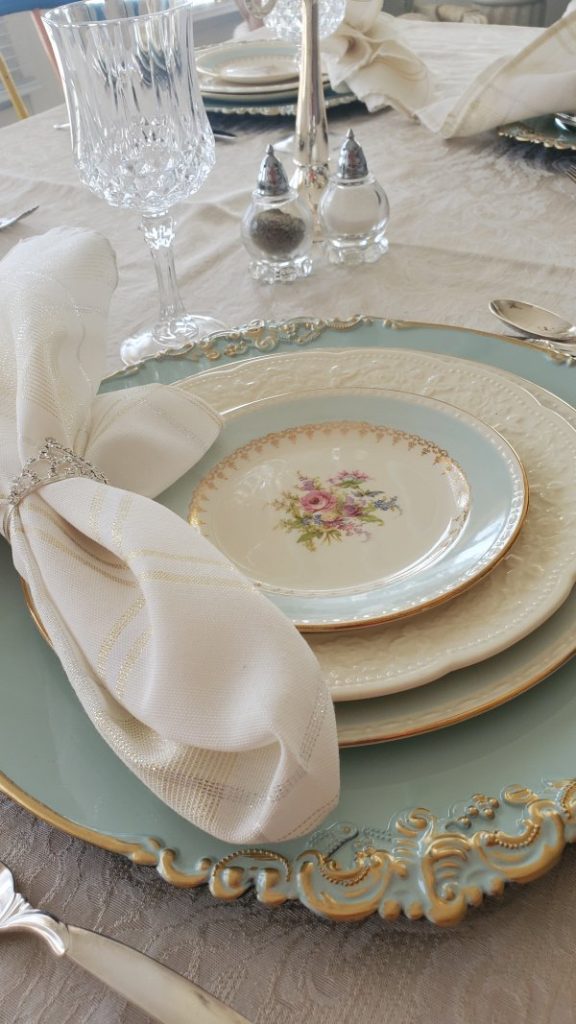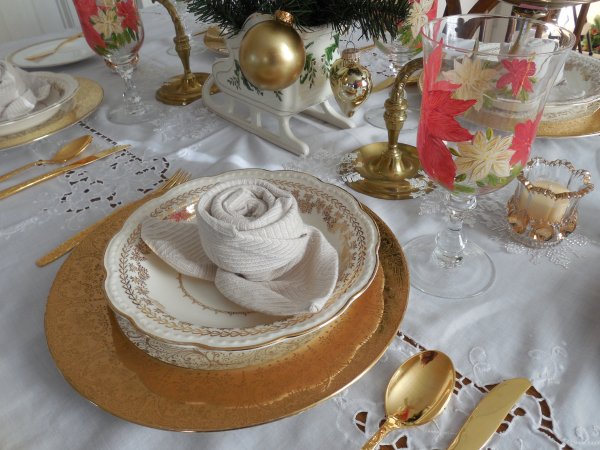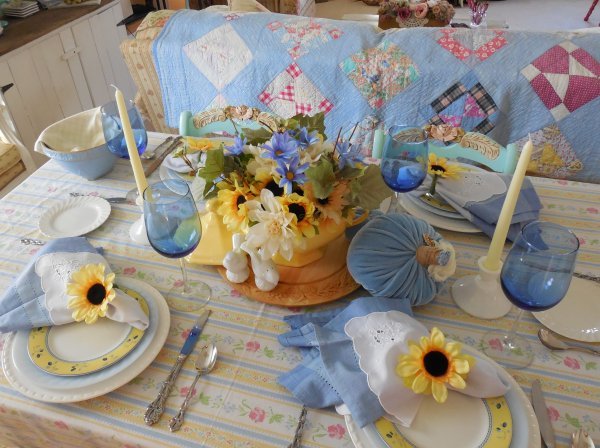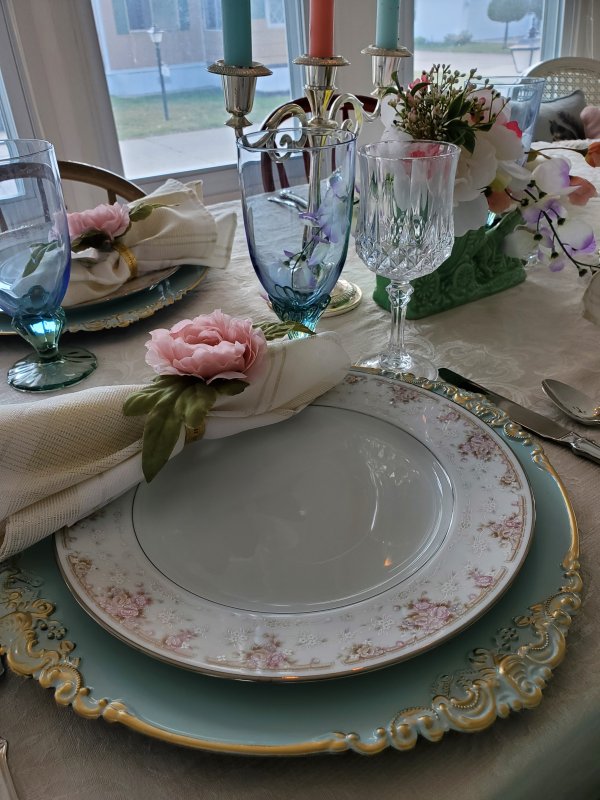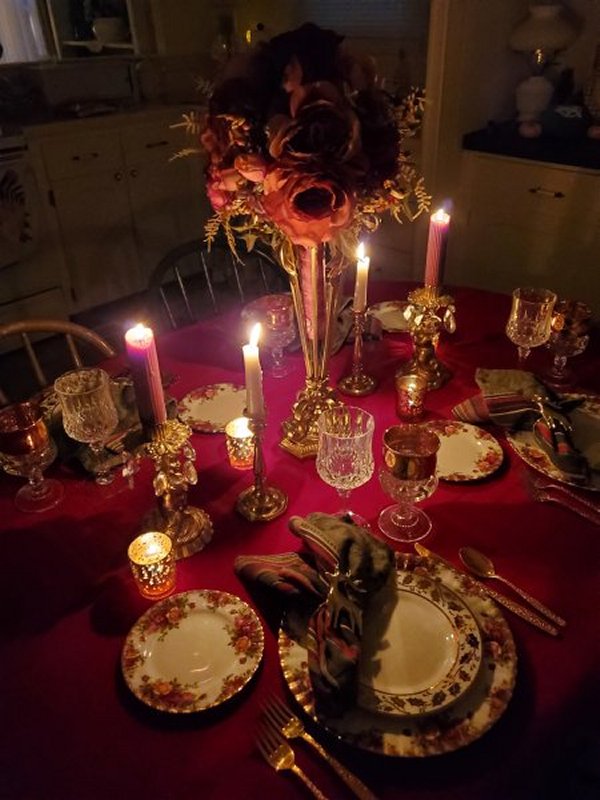 Now I'm not saying that any of these pictures – room arrangements, furniture choices, or even tablesettings – are to be considered perfection. I'm just offering them as examples of how I've been able to achieve looks that I personally love because of the existence of thrift stores.
Secondhand shopping can be downright thrilling – magical! – if you take the time to hunt for and cultivate your own personal style. And that is perfection!
Also in celebration of National Thrift Shop Day, I thought I would share a list of my personal favorite local and regional thrift shops and secondhand venues:
Goodwill of Central Iowa
Many Hands Thrift Market
Stuff, Etc. consignment store
The Brass Armadillo Antique Mall
The Picker Knows Antique Mall
Memory Lane Antiques
Antiques Iowa Antique Mall
Habitat for Humanity Re-Store
Hartmann Auctions
What Cheer, Iowa Flea Market
Sparks, Kansas Flea Market

And a few other local options that I don't get to as often as I'd like:

Salvation Army Thrift Store
Animal Lifeline Thrift Store
The Giving Tree Thrift Store
Changing Spaces Consignment
Collectamania Antiques and Collectables
Iowa State Fairgrounds Flea Market
Hope Ministries Thrift Store
St. Vincent de Paul Thrift Store
Disabled American Veterans (DAV) Thrift Store
A-Okay Antiques
Feel free to leave a comment with your local favorites!